What are the best romance anime tv shows of 2020 that you should be watching?
If you looking for the best romantic anime series of 2020, then this list is for you! Anime is known for offering a wide variety of genres, including romance. In 2020, we have everything from true romance to romantic comedies to tearjerkers, there's something for everyone. Romance is further divided into subgenres, including light-hearted romcoms and serious dramas. Our list has it all, so get ready to fall in love with our top picks for romantic anime of 2020.
Here we go:
1. Fruits Basket Season 2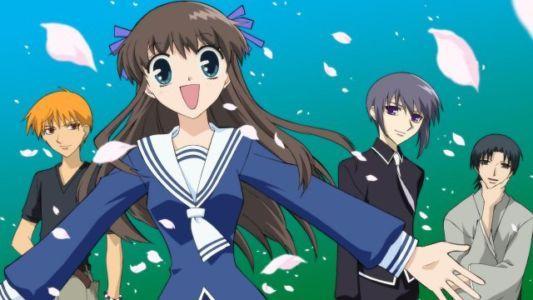 This is one of the best romance anime out there and in 2020, it is currently airing its second season.
Fruits Basket follows the adventures of Tohru Honda an orphan girl who meets Yuki, Kyo, and Shigure Soma. She discovers that the Chinese zodiac spirits had abducted 12 people of the Soma family. When they are vulnerable, depressed, or taken up by someone other-gender, they are forced to transform into their animals. The other partner is not taken away by the zodiac.
As the series progresses, Tohru learns of the hardships and pains faced by the afflicted Somas. Her own generous and loving nature helps to heal their emotional wounds. Tohru also learns more about herself as she learns more about Yuki, Kyo, and the rest of the mysterious Soma family.
2. Rent-A-Girlfriend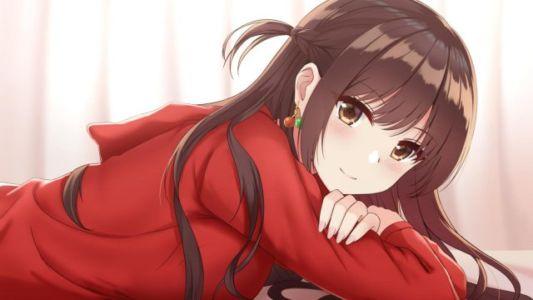 You will be surprised to know that Rent-A-Girlfriend is based on a real-world service in Japan. It is a service where you can hire a girl to pose as your girlfriend for a day.
The service that inspired makers for producing this anime. The anime features some of the best-written characters. It is a romantic anime of 2020 that will keep you interested because of its characters and story particularly.
The show follows Kazuya Kinoshita, a college student who gets emotionally disturbed after getting dumped by her girlfriend. He then tries to ease the gap in his heart by renting a girlfriend from a mobile application that is famous in this anime. At first, Chizuru Mizuhara seems to be the right girl for anything he might want: a nice look and a sweet, loving heart. Kazuya sees her profile and finds mixed reviews on it.
Kazuya believes that Chizuru only plays with men's hearts and leaves her a negative rating. In anger at the disrespect of his client, Chizuru reveals her genuine nature: sassy and characteristic, the complete opposite of the first feeling of Kazuya.
3. My Teen Romantic Comedy SNAFU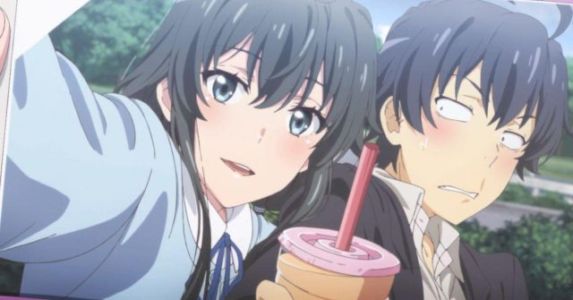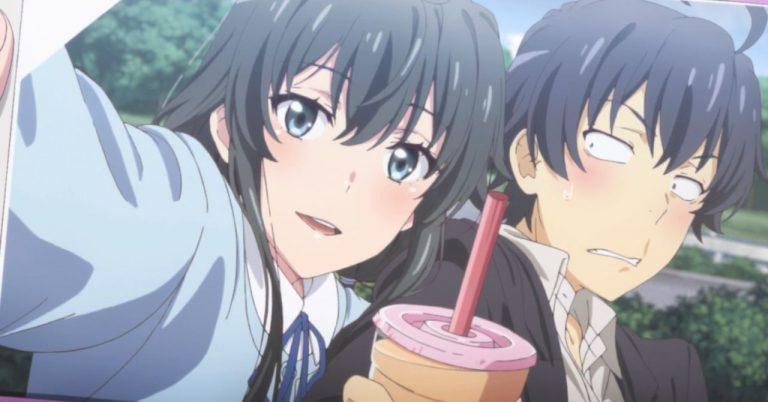 This is a slice-of-life-themed romantic anime that takes you on a ride of a roller coaster that is full of emotions. The runtime of each episode of this anime is around 25 minutes. After finishing each episode you will keep wanting for more episodes and will end up binging the whole season.
My Teen Romantic Comedy SNAFU is one interesting anime of 2020 that will get you a vibe, a mix of romance, emotion, and some life lessons.
The plot revolves around a protagonist named Hachiman Hikigaya, Who is a slacker and a high school student with a series of life problems. He does not believe in love and relationships.
He seems to believe that everybody is living a made-up life. Then one day his teacher forces him to join a Volunteer Service Club. So now he and his club mates have to help students who seek their support in achieving their goals
4. Uzaki-chan Wants to Hang Out!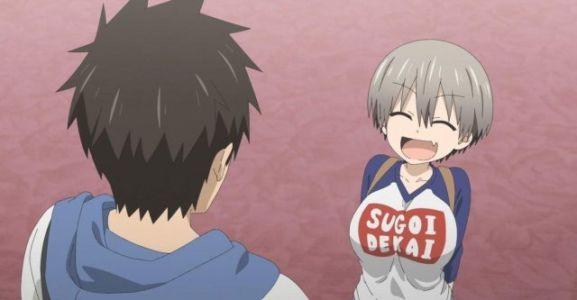 Premiered last July 2020 this new comedy romantic anime slowly getting the attention of mainstream anime fans because of its lively characters. The two major characters from this new romantic anime are Hana Uzaki and Shinichi Sakurai.
Both of the characters from this romantic anime go to the same college. It has some ecchi elements and some fan service to gain the attention of mainstream anime fans.
The story focuses on Hana being excited to go to the same college as Shinichi because he inspires her. After one year of seeing him just laze around now, she wants to hang out with him. Each episode tells a different story of their day-to-day life and adventures.
5. Kaguya-sama: Love is War Season 2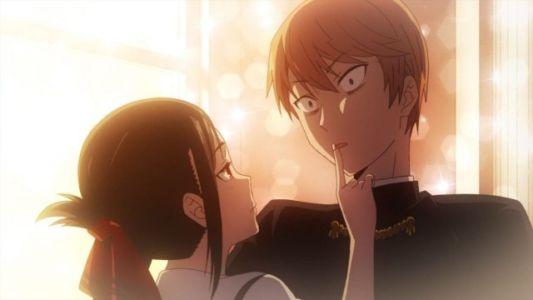 Kaguya-sama: Love Is War is based on a manga that has sold over 9 million copies and has won many awards. It follows a love-hate relationship between the two titular characters, Kaguya Shinomiya and Miyuki Shirogane.
The series follows the student body leader Miyuki Shirogane and vice-chairman Kaguya Shinomiya appear the right pair to be. Kaguya is the youngest daughter business family, and Miyuki is the school's top student, and well known in the county.
And though they like one another, they are too proud to profess their love because they feel that someone who does so will fail first. The plot follows their different schemes to make one confess to the other.
6. Sing "Yesterday" for Me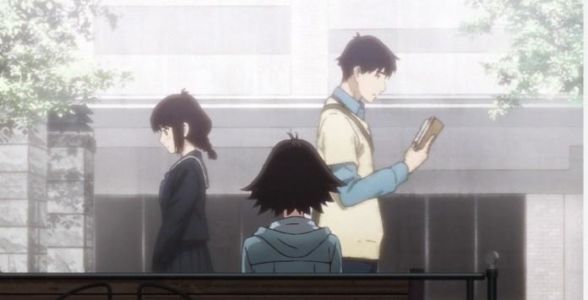 What if you are living a boring life doing the same thing over days and then suddenly your life has been changed because of something or someone? This anime features the story that I have mentioned.
It is the romantic anime of 2020 that flew under the radar of many anime fans.
The show depicts the story of Rikuo Uozumi, who had all but resigned himself to a grim life, working aimlessly at a grocery store in Tokyo. His monotonous life is disrupted when the mysterious Haru Nonaka makes a vibrant visit, sometimes dropping to his place of work to be a friend of his. As Rikuo discovers that Shinako Morinome, an old college friend and crusher, has come back to town, he reaches out to deepen their friendship. According to Rikuo, though, Shinako holds traumatic reminders of her experience that prevented her from acknowledging her feelings
7. Hatena Illusion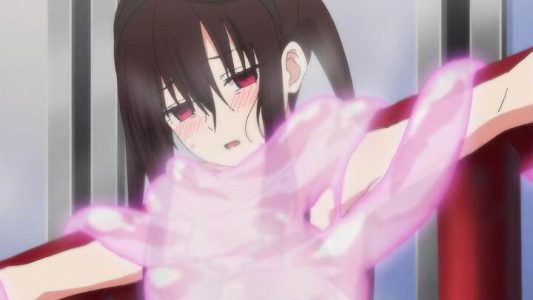 The romantic and magical anime has already finished its run during the winter 2020 season. The show has ecchi features. Hatena Illusion was adopted by the Children's Playground Entertainment company and premiered during the winter 2020 season. The anime finished airing its first season in June.
Hatena Illusion is about Makoto Shiranui, who is looking up to a world-class wizard, Mamoru Hoshisato. Becoming his pupil, Makoto and his childhood friend Kana Hoshisato, known as Hatena, reside in Tokyo, where Makoto learns that there is more to life than just magic. After some struggles, Makoto is reunited with Hatena, but things aren't the same as they were when they were young.
8. A Whisker Away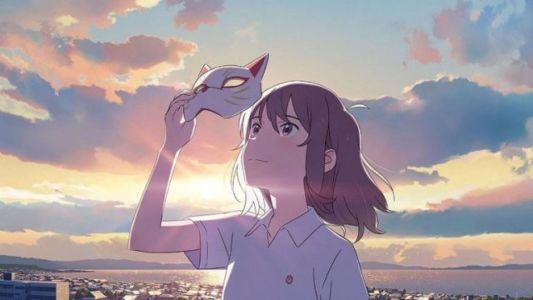 This is a Netflix original romance anime movie that premiered this June 2020 on Netflix and was an instant hit among fans. This romantic anime was produced by the makers of sailor moon. It tells the story of two people one who wants to seek love and affection.
The plot of A Whisker Away follows Miyo Sasaki, a high school student who comes from a broken family because of her father and stepmother. Now she wants to be friends with a boy from his class named Kento. After an unsuccessful attempt,
she then tries to get his affection by transforming into a cat ( for the whole thing you have to watch the film). Now She has a choice to be a cat for the rest of her life or to be in her natural human form.
9. Science Fell in Love, So I Tried to Prove It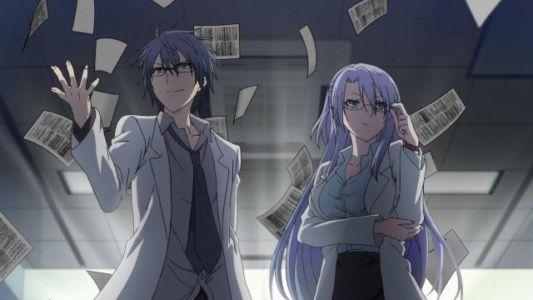 The latest entry in this list of the top romantic anime is a heartwarming series that will keep all sci-fi fans on their toes. It has a very over-the-top story because of its premise which is a mix of sci-fi and romance.
The story of this romance anime depicts the daily antics of Shinya Yukimura and Ayame Himuro, who are young but talented STEM students at Saitama University. As Ayame confesses her feelings to Yukimura, she agrees to launch an ambitious project to answer a problem.
Is it possible to describe anything complex like love with a quantitative approach? The story shows how researchers perform various studies to measure the sensation of passion, while sometimes falling in love along the way.
10. In/Spectre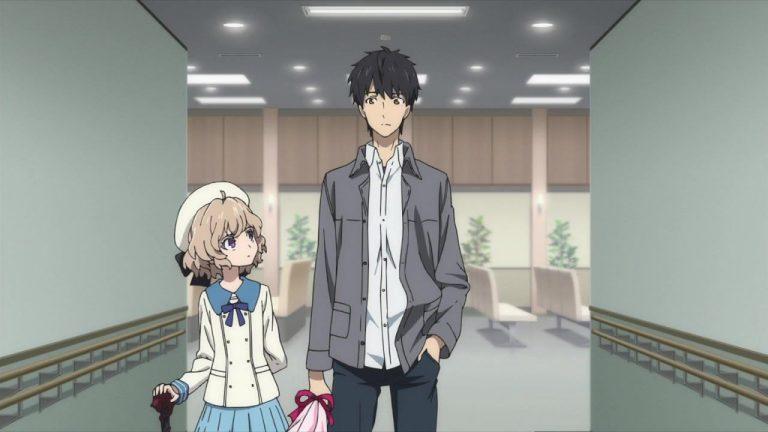 "In/Spectre" has proven to be one of the top romance anime shows of the winter 2020 season. The anime was adapted by the Brains Base studio and consists of 12 episodes in one season.
The show follows Kotoko Iwanaga, a teenager who sold her right eye and left leg to act as a mediator between the Spirit World and the Human World.
Together with Kurou Sakuragawa, the pair inspects the numerous alien apparitions that are taking place in the real world. Kurou's ex-girlfriend, Saki Yumihara, works for the police and is also interested in the apparitions.