Top 10 Best Reverse Harem Anime Series you Should Be Watching
Since you've clicked on this Anime List, you already know that we're going to be talking about the top 10 best reverse harem anime series where the female character has multiple guys chasing her and wants to fall in love with.
Hence, for those of you who don't know what the "harem" genre entails, all you really need to know is these are the kinds of anime where the main character has a bunch of girls wanting his attention.
Here We Go!!
---
10. Hakuouki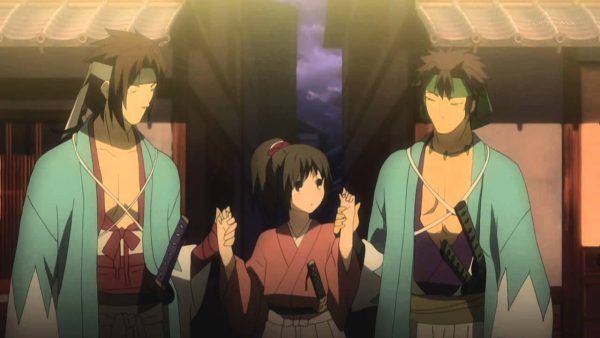 Starting off our recommended reverse harem anime list with Hakuouki. For those of you who love samurai anime, this is definitely something you want to watch.
The story is set in 1864 Japan where we follow the main character named Chizuru who disguises herself as a man in order to search for her missing father.
This anime is included in genres like action, drama , reverse harem, and of course the samurai section.
It was first released in April of 2010, and is only 12 episodes, but still a good show.
Read Also: The Top 18 Dubbed Harem Anime Series Recommendations
---
9. Norn9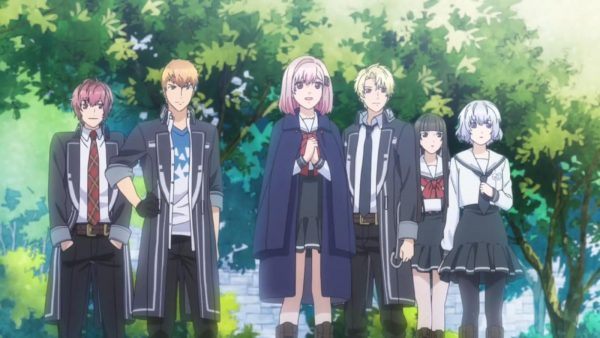 At number 9, we coincidentally have an anime called Norn9. This anime is set in a futuristic world where war is a thing of the past thanks to an entity known as "The World".
This entity watched over the earth however no one knows its location. A group of people with weird and wonderful abilities set out on an airship called Norn on a course towards the entity,
However they later realize there was a stowaway, and tensions rise as they try to figure out who it is.
Well, this is A recent reverse harem anime being released in 2016, it fits into genres like adventure, romance and fantasy.
---
8. Yona of the Dawn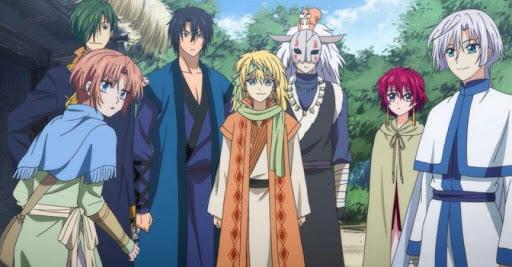 Also known by its Japanese name "Akatsuki no Yona", this anime follows a girl by the name of Princess Yona who is, as you guessed, a princess. She lives a life of luxury in her seemingly perfect
kingdom.
When suddenly she is forced into the reality of life and realizes that there is a long trip to take back to the life she used to live.
This reverse harem anime tv show has a good 24 episodes with a suspected, but not confirmed, second season to be made.
---
7. Fruits Basket
The main character is a girl by the name Tooru who is forced to make other living arrangements when her grandfather's house, where she stays, is undergoing renovations.
She decides to live in a tent in the woods until that too is unavailable to her. Some boys from school decide to help her with her living arrangements, and she learns of the mysteries that her new housemates have kept secret.
This romance reverse harem anime is relatively old, being released in 2001, but has definitely been adored by many fans in recent years.
---
6. Kamisama KISS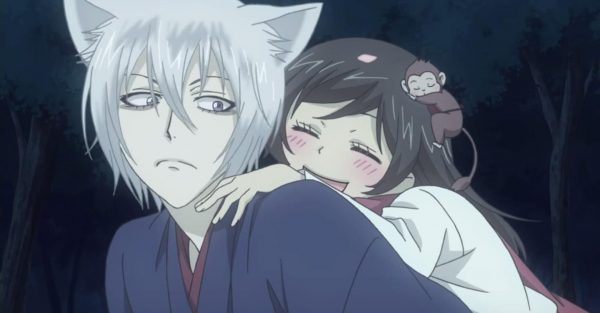 Next up at number 6 we have Kamisama KISS. This is the second anime on this reverse harem list about a homeless main charater, although this time it happens to a girl named Nanami.
Her father loses their house due to debt, and she finds her way to a shrine. She decides to reside there and becomes friends with a fox spirit named Tomoe.
Their adventure takes an unexpected turn when certain events lead them to become more involved in each others fates than would be expected.
Falling into categories like comedy, fantasy and romance, it's a very feel-good anime and a pleasant experience.
---
5. Snow White with Red Hair
Well, this anime is not related to the Disney story about Snow White, as this girl goes by the name Shirayuki.
She has a job as a herbalist, and leads a fairly normal life, until the prince of the country tries to make her one of his wives.
Dreading this idea, she cuts her red hair and escapes only to be rescued by another prince who is much nicer.
She befriends him, and decides to continue her herb specialist lifestyle at his side.
The show has 2 seasons, with a third one suspected, but not confirmed yet.
See Also: The List of 20 Best Harem Anime Series to Watch Right Now!
---
4. My Next Life as a Villainess
Coming up at number 4 we have My Next Life as a Villainess. A change of pace from most fantasy anime, this reverse harem series follows the main character Katarina who is the main villainess in a video game.
She does her best to avoid the impending doom that's approaching closer and closer, she makes a decision to change the destiny of everyone around her.
Labelled as a comedy, drama and romance, we are able to view the world from the antagonist point of view.
---
3. Kiss Him, Not Me!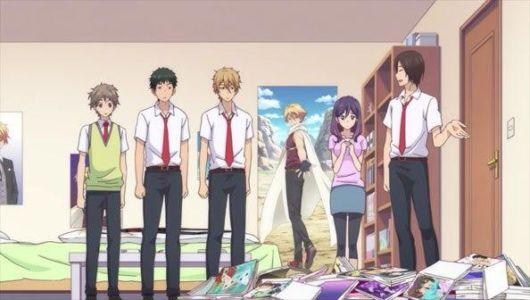 At the third spot of our Reverse Harem Anime List, we have Kiss Him, Not Me! Not usually words spoken by any anime character, but this is the case for our main character Kae Serinuma who is an otaku, like most people watching this.
Except that she is very heavily obsessed with a genre where the male characters are interested in each other.
Her life takes an unexpected turn when multiple boys in her school start becoming interested in her, however she would rather have them be interested in each other and not her.
---
2. Diabolik Lovers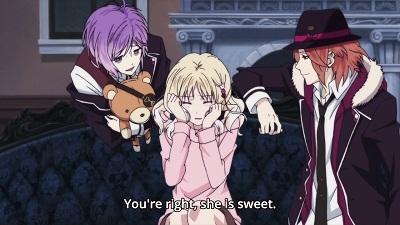 And The Second Place goes to Diabolik Lovers. This reverse harem anime follows Yui Komori when she is sent by her father to live in a mansion far from the general public, which just so happens to be occupied by 6 vampire brothers.
Unsure of why her father sent her there, she tries to keep hold of her sanity as each brother tries to seduce her.
Released in September of 2013, definitely a good example of a reverse harem anime.
---
1. Ouran High School Host Club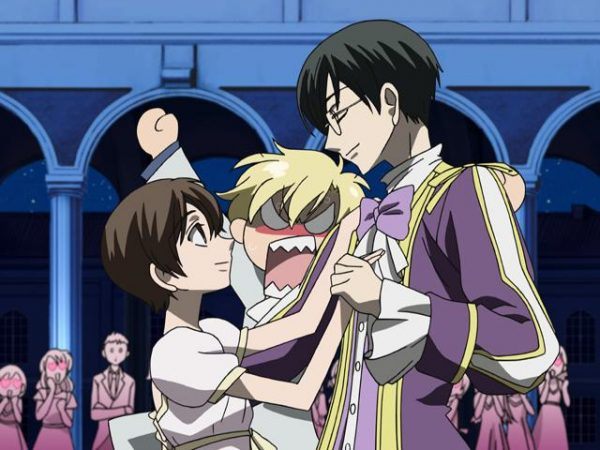 Finally at the number 1 spot of the best Reverse Harem Anime Series you Should Watch, we have Ouran Host Club.
Taking place in the elite school of Ouran Academy, our main character who has no title or extreme wealth, gets into some debt with a school group known as the host club, a club of rich boys who hang out together.
She runs errands for the group to pay off a very expensive vase that she broke, and is soon found
to be pushed into the lavish life of the elite.
Originally being released in 2006, this anime is an extremely the best example of the reverse harem genre we are in.
Check Also: The 10 Awesome Harem Anime Series Where the MC is OP
---
And with that, we have come to the end of our Reverse Harem anime tv shows recommendation. Hope you all enjoyed it, and if you did make sure to watch all of the titles above, and subscribe to our Bakabuzz Youtube Channel for more videos like this one.
If you know other friends who enjoy anime, share this  with them, and maybe they'll also enjoy it. Otherwise, be sure to look out for the next Article, thank you all for Reading this.