The Best 33 Romance Comedy Anime Tv Shows
Romance Comedy Anime series, Surely all anime fans loves that kind of tv series, they're always heartwarming along with some funny scenes that entertains us.
So, Are you Looking for Romance Comedy Anime series to watch with your girlfriend?
By the Way Here are some anime websites where you can stream all the anime mentioned on this list: Crunchyroll, Masteranime, Hulu.
Lets starts our well picked list of the best 33 Romance Comzdy Anime of all time.
---
33.

 

Waiting in The Summer (Ano Natsu de Matteru)
let's kick off our list of rom com anime series, with "Waiting in the Summer" which a romance comedy that is set in One Summer night Kaito Kirishima is testing out his new camera on a bridge, suddenly he sees something comes crashing from the sky, injuring him and lose consious.
The next morning he wakes up confused, thinking it was just a dream, however during the day he sees flashbacks from that accident and also vaguely remembers a girl grabbing his hand that night.
The new girl he just met at his school, turns out to be the one who grabbed his hand.
Although he can't quite remember, but in a strange twist she ends up living with him for the time being.
Hence, something much more meaningful will force kaito and his friends to confront their true feelings and each other.
This Romantic Comedy Anime tv show has 12 Episodes, and its Not Dubbed.
Genres: Comedy, Drama, Romance, Sci-Fi, Slice of Life
Read Also: 11 Best Romance Comedy Action Anime Series you Should Watch
---
32. 

My Love Story!!

(Ore Monogatari!!)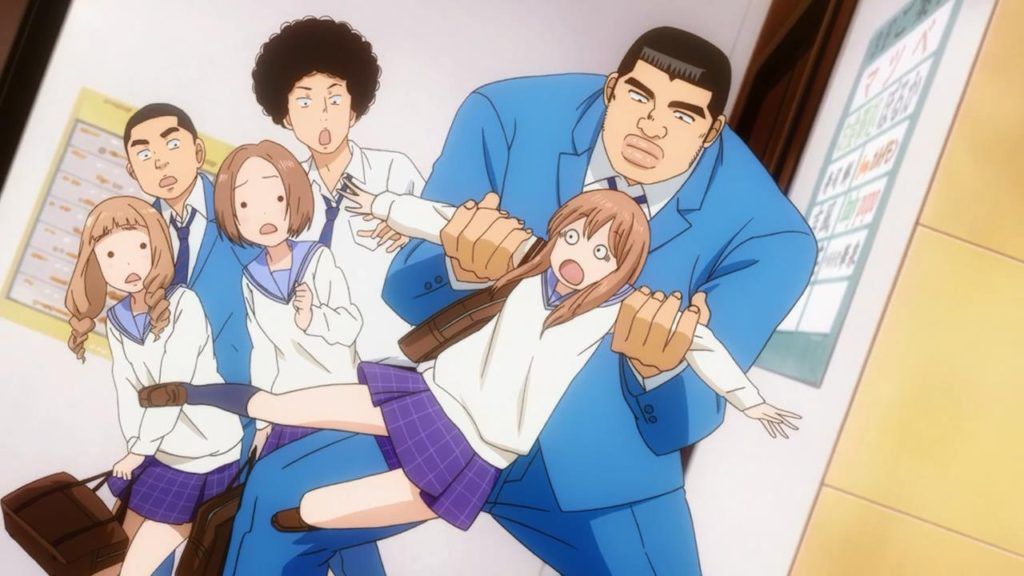 Takeo Gouda is not exactly your average high school student. although he possess a muscular build and tall stature.
However, behind his muscular appearance hides a sweet heart, and all boys respects him and considers him a hero due to his courage and chivalry.
Unfortunately, his love life is not a successful one.
Takeo's best friend is a cool and handsome person easily steals the hearts of the female students—including all girls that Takeo has ever liked.
Oneday, Takeo in a heroic manner saves the gorgeous Rinko Yamato from being molested, he falls in love with her instantly.
But, he suspects that she may likes his handsome friend.
Hence, his deep love for Yamato continus to bloom, while Takeo unselfishly decides to act as her cupid, even as he yearns for his own love story.
My love Story is a Romance Comedy Anime series, which is a Madhouse Production, with a total of 24 episodes, and has a Dubbed Version.
Genres: Comedy, Romance, Shoujo
Read Also: 10 Awesome Romance Action Anime Series with Op Mc
---
31.

Blue Spring Ride (Ao Haru Ride)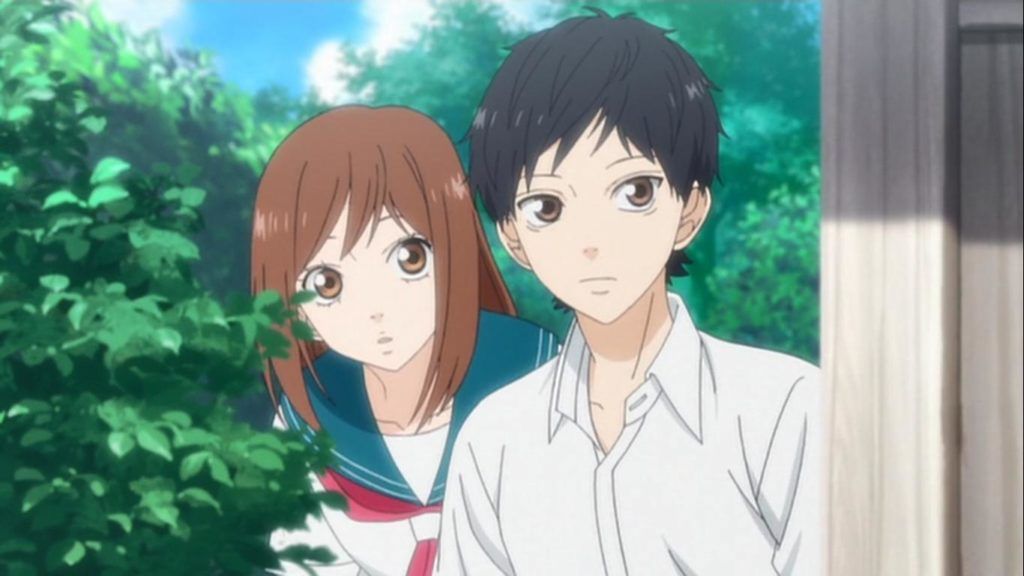 Ao Haru Ride is one of the greatest romance comedy anime of all time.
the story focus on The attractive, pretty middle-schooler Futaba Yoshioka,
she was ostracized by the girls of her school, but nothing matters for her, except the opinion of her crush Kou Tanaka
Futaba was in love with Kou Tanaka.  However, this love interest won't work because he transferred.
Then she started a new life while trying to be new girl, and avoids all unwanted attentions.
But after a while, her world will turns upside down when the her love interest unexpectedly comes into her life once again.
This Comedy Romance anime TV Shows, has 12 Episodes, with no Dubbed Version, and is a Production I.G Product.
Genres: Comedy, Drama, Romance, School, Shoujo, Slice of Life
Read Also: Here are the 10 Best Romance Tsundere Anime Series to Watch!
---
30.

Actually, I am… (Jitsu wa Watashi wa)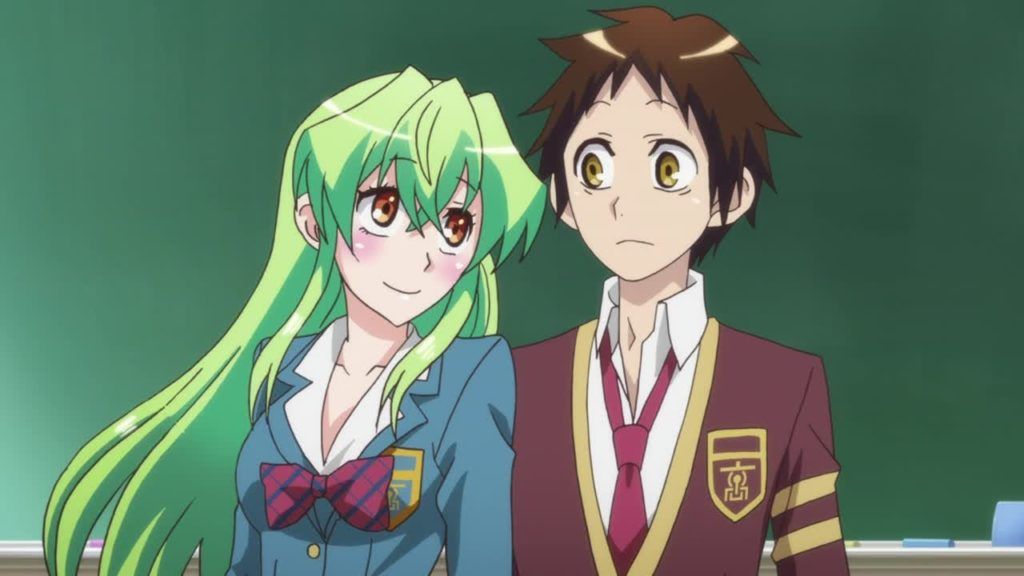 One day after school, Asahi Kuromine try's to confess to Youko Shiragami, the girl he has a crush on, he accidentally finds out that she's actually a vampire.
According to her father's rules, Youko truth must be kespt secret, so now she will quit school in order to keep her family safe.
However, Asahi is in love with her and does not want her to go, so he make a promis that he will never reveal her true nature secret.
Unfortunately, its not that easy for asahi to keep a secret, as he is a person who is easy to read.
Then so many troubles will pop out as some strange supernatural starts entering his life, and he must protect all of their identities or face the consequences.
Jitsu wa Watashi wa is a Romance Comedy Anime tv shows that follows Asahi's struggles while keeping his mouth shut, and as he deals with his new friends and the unique challenges they bring.
This Romantic Anime series has 13 Episodes, is a Production of TMS Entertainment, 3xCube Studios, and got No Dubbed Version.
Genres: Comedy, Supernatural, Romance, Vampire, Fantasy, School, Shounen
Read Also: The 10 Action Romance Anime Series With a Strong Male Lead
---
29.

 

Rainbow Days (Nijiiro Days)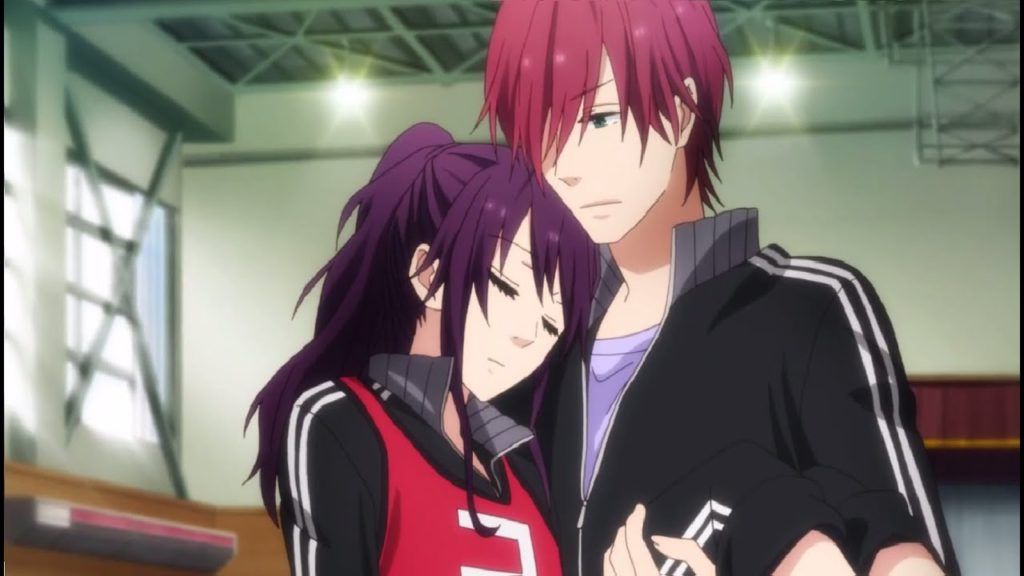 Nijiiro Days is an Amazing Romance Comedy Anime that details the colorful lives and romantic relationships of four high school boys.
Natsuki, Tomoya, Keiichi, and Tsuyoshi. their days routine is trying to have fun by finishing their studies and debating about romance.
Natsuki, one of the main characters, instantly falls in love with ta girl named Anna who attend the same school as him.
Natsuki's and Anna love story won't be that easy. because, his friends constantly meddles
and teases his relationship, so the two must strive to succeed in their own endeavors of love.
Nijiiro Days anime series that has 24 Episodes, along with a Dubbed Version, and Produced by "Production Reed" Studio.
Genres: Comedy, Romance, School, Shoujo, Slice of Life
Read Also: Here are The Amazing New Romance Anime Series of 2019 to watch
---
28. 

Wotakoi: Love is Hard for Otaku (Wotaku ni Koi wa Muzukashii)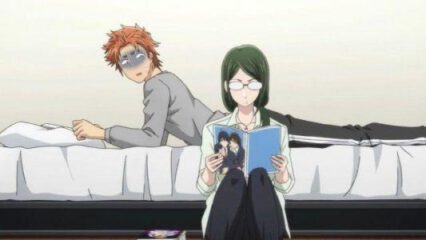 Narumi Momose makes a promise that none of her coworkers will know about her dark secret: that she is an otaku and a fujoshi.
But unluckily she met her old friend Hirotaka Nifuji who blow away her cover by asking her whether she will be attending the upcoming Comiket or not.
So the works at the same place, Thus the two otaku start dating, and their adorably awkward romance begins.
This Romantic Comedy anime show has 11 English Subbed Episodes. and produced by A-1 Pictures.
Genres: Comedy, Romance, Slice of Life
Read Also: 16 Best Romance Anime Series
---
27.

My First Girlfriend is a Gal (Hajimete no Gal)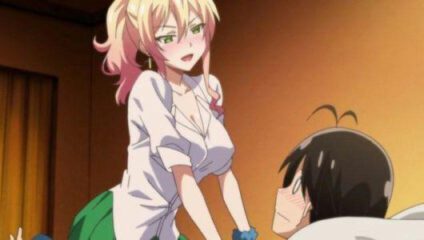 Spring is The "season of love" is japan, and it seems that finding himself a girlfriend was harder than The Nerd Junichi believed.
To break this situation, Junichi's friends forces him into confessing to the fashionista, Yame Yukana.
However, things do not go quite as he anticipated. thus, A series of "firsts" begins!
So Will this relationship work out?
Hijemete no Gal is an Ecchi, Romance Comedy anime series that has 10 Episodes, With both Subbed/Dubbed Version, and is produced by Studio NAZ
Genres: Comedy, Romance, Ecchi, School, Shounen
Read Also: The 10 Best Romance School Anime You Must Really Watch
---
26.

 

Recovery of an MMO Junkie (Net-juu no Susume)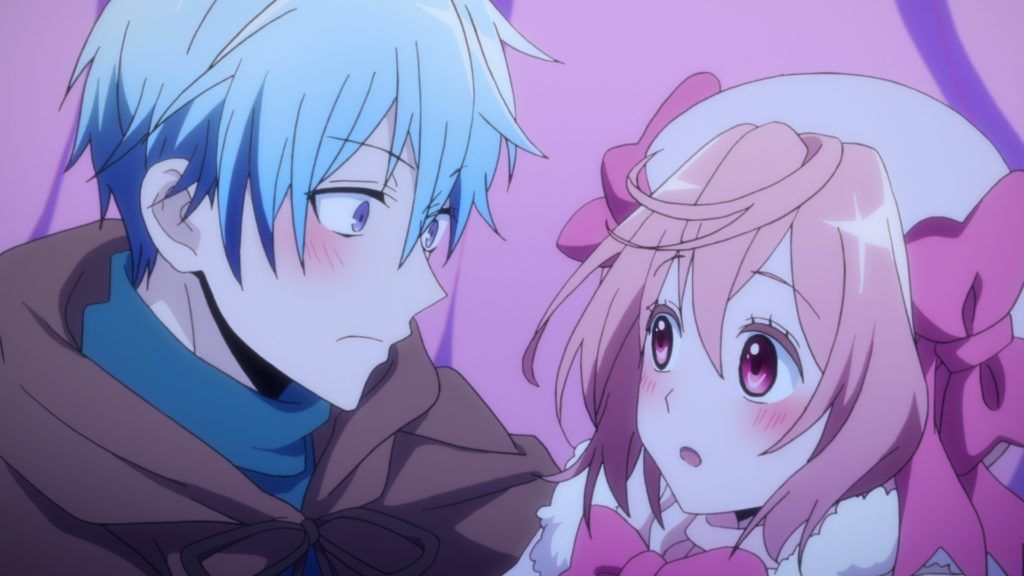 Moriko Morioka is a 30-year-old single NEET woman is unemployed.
After dropping out from reality, she has taken off in looking for a different life and she endes up in an online game.
Where she reinventing herself as the handsome and dashing male hero "Hayashi" in the MMO Fruits de Mer.
While starting out as a beginner, a pretty character named Lily reached out to help her.
the two become inseparable just as Moriko herself becomes more and more engrossed in her new "life" as Hayashi.
Meanwhile, in the real world, awaits a shocking encounter with a stranger good-looking elite company employee, a mysterious blue-eyed blonde.
However, fate has more in store for them than they ever imagined.
This Game Romance Comedy Anime tv series has 10 Episodes, with a Subbed and Dubbed Version, and is a Production of Signal.MD Studio.
Read Also: 8 Best Romance Anime 2019 That'll Make Your Heart Flutter
---
Continue Reading by Clicking the Next Button