Best Anime Where Mc is a King or a Prince, That You Should Watch
Hey Anime Fans,  Today our anime list is depicting the 10 best anime where mc is a king or is prince, these kinds of anime series usually take place in a kingdom, where there are themes of royalty, knights, wars, and so on.
These types of animes are hard to find as there is no specific genre to them. But don't worry, Bakabuzz is here and we took the time to dig and pick for you the best anime kings and princes' stories.
Keep in mind that this is a mingled list of various anime genres, so just chose the anime theme that you like.
 Here We Go!
⌊10⌉

Guin Saga (Dub)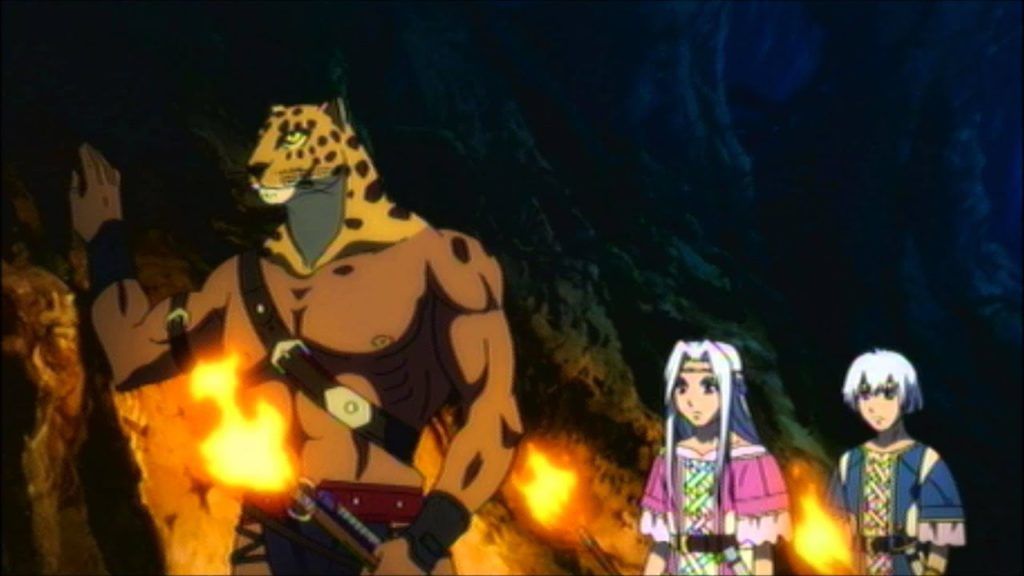 Genres: Adventure, Fantasy
Studios: Satelight
Episodes:  26
Summary:
Kicking off the list of the best anime where mc is a king with "Guin Saga"  that starts off the story showing us that The armies of Mongaul's have invaded an ancient kingdom called Parros and slain its king and queen.
Hopefully, princess Rinda and prince Remus, manage to escape by using a strange device hidden in the palace.
Lost in Roodwood, they are saved from Mongaul soldiers by a mysterious leopard-headed man, who has no memories except for the words "Aurra" and "Guin," which he believes to be his name.
Read Also: The 10 Best Anime Series Where Mc Shows His Power to Save his Lover
⌊9⌉

Hakushaku to Yousei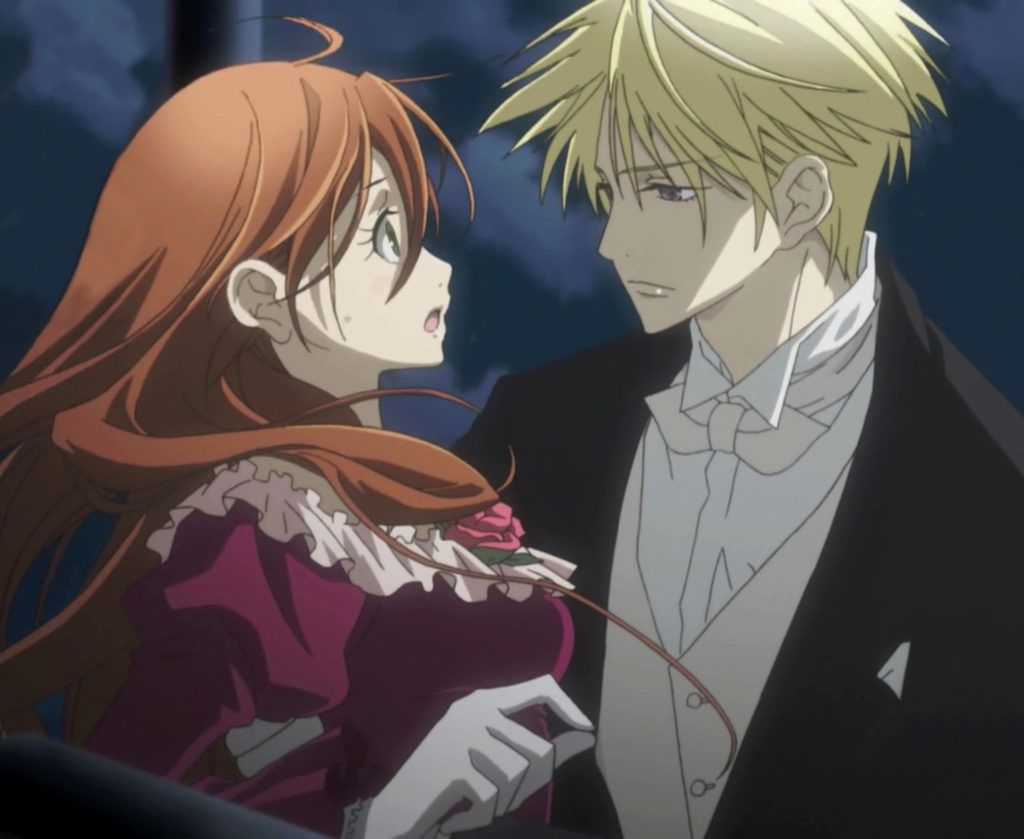 Genres: Adventure, Historical, Magic, Romance, Fantasy, Shoujo
Studios: Artland
Episodes:  12
Summary:
Next up we have a cool anime that highlights a unique shoujo story set In the nineteenth century, where there is Lydia Carlton who lives in Scotland as a fairy doctor. Hence, She is blessed with the ability to see and communicate with fairies. But no one believes her.
However, Edgar will need someone with a vast knowledge of fairy lore, and Lydia is just that right person. So, After rescuing her, he becomes her employer, but there are many mysteries and feelings surrounding Edgar, who claims to be the Blue Knight's Earl.
⌊8⌉

Tears to Tiara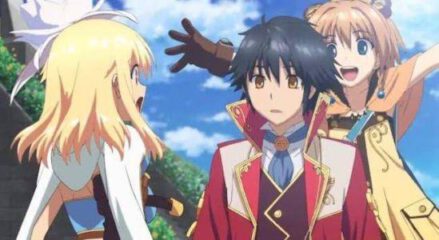 Genres:  Action, Adventure, Fantasy, Magic
Studios: White Fox
Episodes:  26
Summary:
As soon as the Holy Empire became too powerful, it gradually starts taking control over the neighboring lands. The Empire expands to reaches even the small island of Erin, home to the Gael tribe.
There, rumor has it that massive destruction occurred in the past at the hands of Arawn the demon king, and now a priestess is to be offered as a living sacrifice to him. Riannon's brother, First Warrior Arthur, saves her, while the demon king suddenly disguises himself before them as a handsome grey-haired man.
Hence, Arawn hides his identity and offers his power and leadership to the tribe's cause, and joins Riannon's brother and their merry band of friends. Their adventure starts as they fight back against the Empire while discovering the dark mysteries of the land along the way.
Read Also: Top 10 Anime Series Where The MC (Main Character) is Villain
⌊7⌉

Soredemo Sekai Wa Utsukushii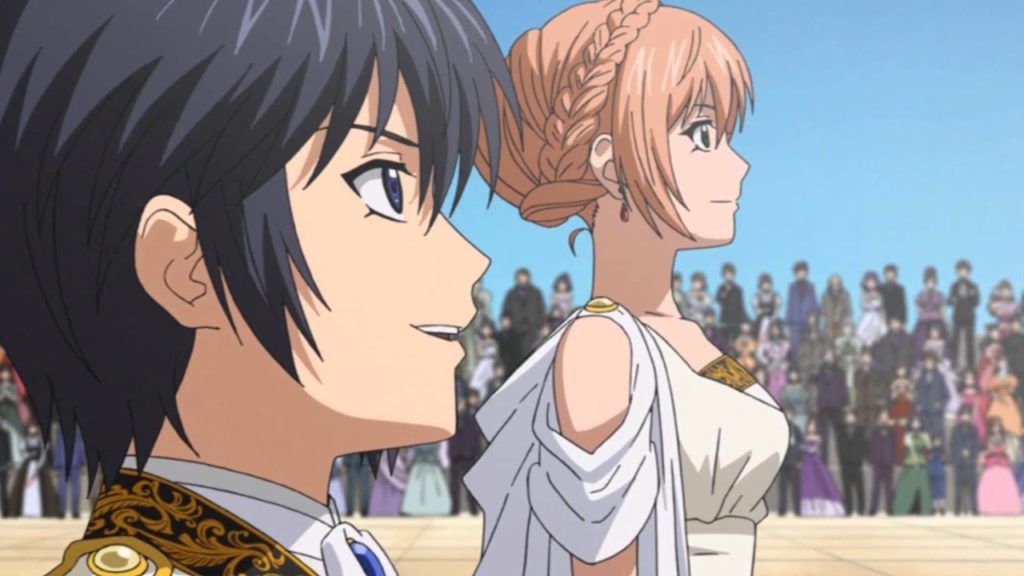 Genres:  Adventure, Romance, Fantasy, Shoujo
Studios: Studio Pierrot
Episodes:  12
Summary:
Coming up on the list of the best anime where mc is a king or a prince we have "Soredemo Sekai Wa Utsukushii", which highlights the story of Kingdom, Believe it or not, In the Sun Kingdom, The rain is something that has never been seen, all that they are familiar with is daily sunshine.
On the other hand, in the land "the Rain Dukedom", the weather is the opposite, as everyone has the ability to create rain with their voices.
Livius Ifrikia is the new king of the Sun Kingdom, and in three short years, he is almost succeeded in conquering the whole world.
Hence, as soon as Livius knows the secret behind the rain, he decides to marry Nike Remercier, one of the princesses of the Rain Dukedom.
However, the spreading rumors about Livius being a cruel, ruthless, and tyrannical ruler, make the princess begins to prepare herself for the worst. But when she finally meets her fiancé, the princess will discover that he is an entirely different person from what she originally expected.
⌊6⌉

Nobunaga the Fool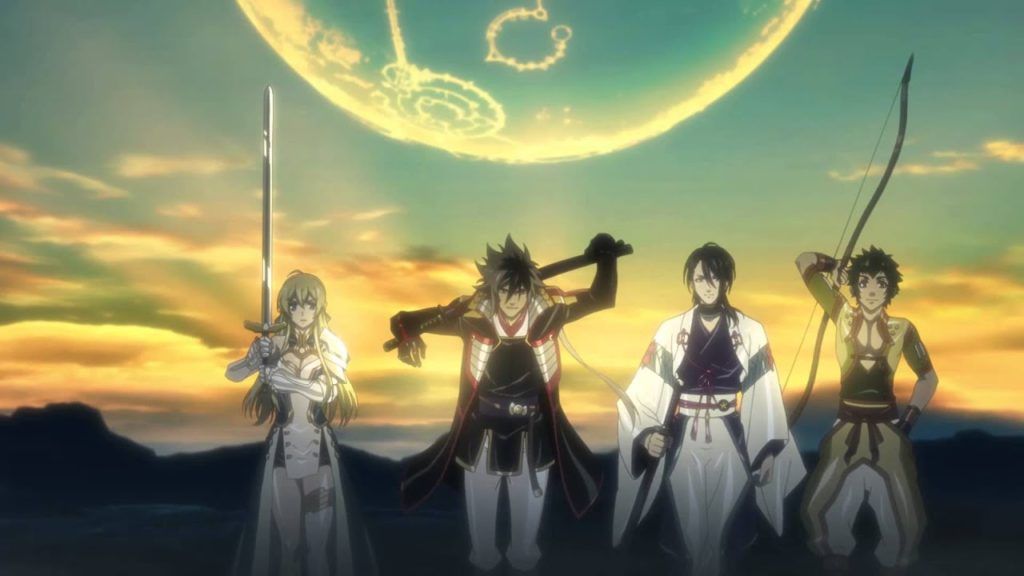 Genres:  Action, Historical, Mecha, Sci-Fi
Studios: Satelight
Episodes:  24
Summary:
The Dragon Stream is a chain that used to bound Two planets, one in the East and another in the West However, now, the chain is broken and the two planets are only joined in the war.
Nobunaga the Fool is heir to the Eastern Country of Owari. he is labeled too foolish and carefree by everybody, even to his father he is just a nuisance.
Furthermore, there is A girl from the West "Jeanne Kaguya d'Arc" accompanied by Leonardo da Vinci journeys to the Eastern Planet in search of the person in her visions "Savior-King. Hence, Leonardo and Jeanne will fall victim to a military conflict between powerful mecha. Only to be saved by Nobunaga.
Hopefully, Nobunaga will save them, and take control of Leonardo's mecha, in order to warn his family of the siege he suspects. As a result, Jeanne will start suspecting that the fool Nobunaga might be the Savior-King of her visions.
Read Also: Top 10 Anime where The MC is Overpowered Badass and Savage
⌊5⌉

Akagami no Shirayuki-Hime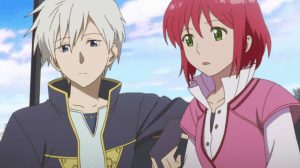 Genres:  Fantasy, Romance, Drama, Shoujo
Studios: Bones
Episodes:  24 / Two Seasons
Summary:
This is an anime about kings, princes, knights, and a pretty girl named Shirayuki, who is a joyful, red-haired girl living in the country of Tanbarun who works diligently as an apothecary at her herbal shop.
Her life turns upside down when she is noticed by the silly prince of Tanbarun, Prince Raji, who then tries to force her to become his mistress.
So, to stay free, Shirayuki cuts her long red hair and escapes into the forest, where she is saved from Raji by Zen Wistalia, the second prince of a neighboring country, and his two aides. Now, To repay their help, Shirayuki thinks about pursuing a career as the court herbalist in Zen's country, Clarines.
Akagami no Shirayuki-Hime showcases Shirayuki's adventure toward a new life at the royal palace of Clarines, as well as Zen's attempt of becoming a prince worthy of his title. So, as Shirayuki and Zen will encounters perks and hardships, they will slowly learn to support each other as they walk their own paths.
⌊4⌉

Arslan Senki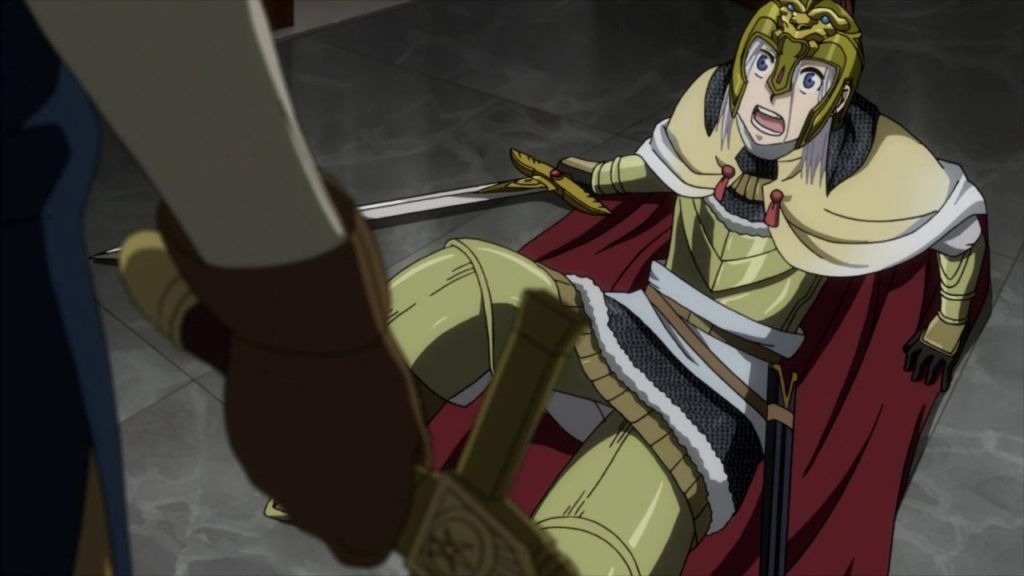 Genres:  Action, Adventure, Drama, Fantasy, Historical, Shounen
Studios: SANZIGEN, LIDENFILMS
Episodes:  33 / Two Seasons
Summary:
The story follows the exploits of Arslan, the crown prince of the fictional kingdom of Pars, and it is divided into two parts.
The first part of the Arslan Anime Series depicts the story of Arslan's father, King Andragoras III, who falls victim to a treacherous plot the neighboring nation of Lusitania took their kingdom.
After barely escaping with his life, Arslan rejoins his loyal servant, Daryun. However, only a few companions backed him up, including:
The philosopher and tactician Narsus and his young servant Elam.
Also Farangis, an aloof, cold priestess, and Gieve, a traveling musician and con-man.
Arslan stands against overwhelming odds to assemble an army strong enough to liberate his nation from the Lusitanian army. "Silvermask", is another contender to Pars' throne.
In the second part, Arslan, as the king of Pars, is defending his country against several external threats and addressing the needs and hopes of his subjects.
Read Also: Here are the 20 Best Anime Series With Demon Powers
⌊3⌉

Kingdom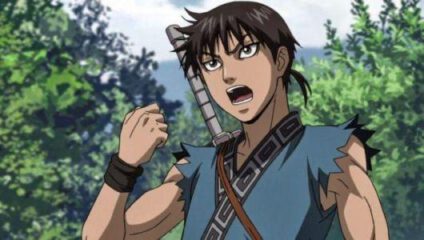 Genres: Action, Historical, Military, Seinen
Studios: Studio Pierrot
Episodes: 77 / Two Seasons
Summary:
This is another Anime about kings, knights, policy, and wars. The story Depicts China's Warring States period, where a raging dragon would raze the land for 500 years, and many kingdoms rise and fall, making way for the next generation of king and generals fights for supremacy.
Eventually, seven powerful states emerged from the endless cycle of warfare. In the kingdom of Qin, Xin Li trains vigorously with a fellow slave and best friend, Piao. Piao dreams of one day becoming a Great General of the Heavens.
However, the retainer of the king recruits Piao to work in the royal palace which separates the two friends. Piao returns to Xin, half-dead, with a mission that will lead him to a meeting with China's young King, Zheng Ying.
Kingdom follows Xin as he takes his first steps into the great blood-soaked pages of China's history. Hence, He must carve his own path to glory on his long quest to become a Great General of the historic Seven Warring States.
⌊2⌉

Magi: Sinbad no Bouken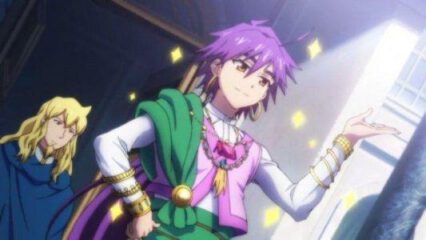 Genres:  Action, Adventure, Fantasy, Magic, Shounen
Studios: Lay-duce
Episodes:  13
Summary:
The Birth of a young warrior boy, Sinbad, creates a radiant surge throughout the rukh, a declaration of a singularity to those who stand at the pinnacle of magical might: the "Child of Destiny" is here.
Despite his country being plagued by economic instability and the repercussions of war. Sinbad leads a cheerful life—until a stranger's arrival shatters his peaceful world, and tragedy soon befalls him. Years later, Sinbad, now 14, has grown into a handsome and skilled young boy. and sets himself on the path to his destiny.
The Anime follows Sinbad as he yearns to obtain the "Power of a King", and starts exploring the world beyond his village while encountering both friends and foes.
Read Also: The 10 Magic School Anime Series where The Mc is Op
⌊1⌉

Code Geass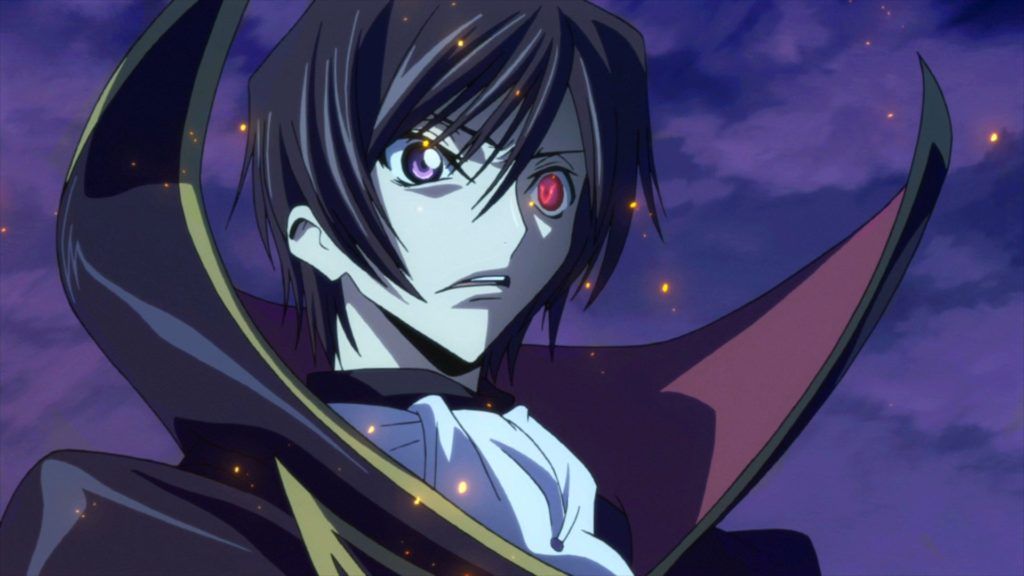 Genres:  Action, Drama, Mecha, Military, School, Sci-Fi, Super Power
Studios: Sunrise
Episodes:  50 / Two Seasons
Summary:
The Holy Empire of Britannia is establishing itself as a dominant military nation, starting with the conquest of Japan.
Japan has seen significant resistance against these tyrants in an attempt to regain independence.
Furthermore, Lelouch Lamperouge finds himself caught in a crossfire between the Britannian and the Area 11 rebel armed forces.
Finally, he realizes the vast potential of his "power of absolute obedience," and embarks upon a perilous journey as the masked vigilante known as Zero.
The anime is showcasing the deadly path that the main character Lelouch chose to cross, as he wants to be the lord or king of the new Britannia.
Don't Miss:
Top 15 Best Anime With Vampires that are a Must-See
10 Best Anime Series Where MC Is From Demon Origins
Top 10 Anime where The MC and His Girlfriend are Overpowered