Hey Anime Fans,
Here is an anime list that highlights main characters who stand against the whole world, these anime mc are ready to fight the world in order to achieve their goals, and they just follows their intrinsic passion probably to protect what they perceive as Justice.
Whether it is protection of individual freedom, protection of democracy, destruction of evil dictatorships, etc.
So lets countdown our anime list of the Best Anime Series where the Mc Fights the World!
Here We Go!
---
Rokka No Yuusha 
Episodes: 12

Dub: Yes

Studios:

 Passione

Genres:

 Action, Adventure, Fantasy, Magic, Mystery
Adapted from the Japanese light novel series written by Ishio Yamagata, Rokka no Yuusha is another best adventure anime and manga series that follows the op main character Adlet Mayer, as he along with six heroes embark upon their destined journey to fight the Demon God, intending to meet up with their fellow heroes at a small temple outside of the Land of the Howling Demons, the fiends' domain.
However, when they finally unite, seven heroes are present, and soon the others begin to suspect Adlet to be a fraud.
Now on the run, Adlet must utilize his unique skill set and wit in a fight for his life to identify which member of the group is the true impostor before it's too late!  
Read Also: Here are The Best 10 Recommended Adventure Anime
---
Trigun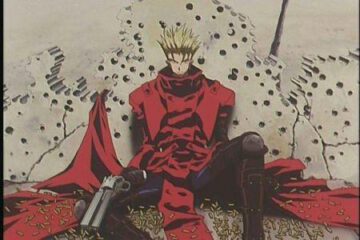 Episodes: 26
Dub: Yes
Studios: Madhouse
Genres: Action, Sci-Fi, Adventure, Comedy, Drama, Shounen
Trigun is one of the best classic anime series of all time.
it's actually quite hard to categorize Trigun with any genre other than action.
It melds together steampunk, spaghetti Western, and sci-fi elements, but it works, and memorably so.
Madhouse is synonymous with anime brilliance and Trigun anime series is rightfully hailed as a classic of the medium.
Identifiable by his absurd hairstyle and less-than-subtle wardrobe, the main character Vash the Stampede has earned a reputation as a nasty anime villain capable of destroying entire cities.
Desperate to put this madman down for the count, the authorities of the planet Gunsmoke placed a massive bounty on his head to attract the attention of every mercenary dog in the area.
In truth, Vash is a goofy but capable gunman who got involved in a rather precarious situation above his pay grade.
Flip-flopping from outlandish humor to exhilarating shootouts, there is not a single dull moment throughout the Trigun anime tv show entire run.
While the protagonist is iconic for a reason, the supporting cast more than holds its own and the story develops into something truly special.  
Read Also: 20 Best Science Fiction Anime Series Of All Time
---
The Legend of the Legendary Heroes
Episodes: 24 
Dub: Yes
Studios: Zexcs
Genres: Action, Adventure, Magic, Fantasy
Are you looking for an anime with an op mc? well, this is one of the best shows that you can stumble upon!
the anime series follows the main character Ryner Lute, who is a lazy student of the Roland Empire Royal Magician's Academy.
One day, the Roland Empire goes to war against their neighboring country Estabul, and Ryner loses his classmates in the war.
Therefore, his power can be activated by the death of someone that he cares about, as a result, Ryner went into a rage mode, seeking to wreck havoc and death for those around him.
So, After the war, Ryner sets out on a journey to search the relics of a "Legendary Hero" at King Sion Astal's command and finds out that a deadly curse is spreading throughout the continent.
Read Also: The 10 Magic School Anime Series where The Mc is Op
---
Pandora Hearts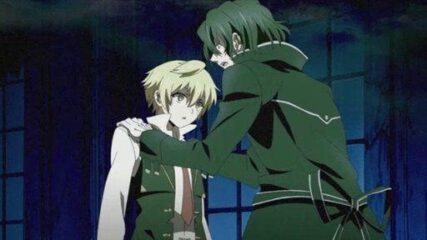 Episodes: 25
Dub: No

Studios:

 Xebec

Genres:

 Adventure, Fantasy, Mystery, Shounen, Supernatural
Here is one of the greatest supernatural fantasy japanese anime and manga series ever! it's story centers around Oz Vessalius, the heir to one of the duke houses, has just turned fifteen.
His life is rich and carefree, darkened only by the constant absence of his father.
At his coming-of-age ceremony, however, everything changes. For no reason that he can discern, he's cast into the prison known as the "Abyss", only to be saved by a "chain" known as Alice, the bloodstained black rabbit.
It is unknown why was he cast into Abyss, how does Alice factor into it all, and what does the organization known as "Pandora" want with him.  
Read Also: Here are The 21 Best Psychological Anime Series Recommendations
---
Katanagatari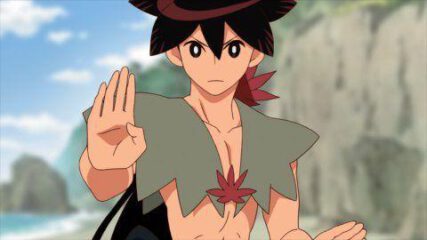 Episodes: 12
Dub: No
Studios: White Fox
Genres: Action, Adventure, Historical, Martial Arts, Romance
Katanagatari is a Japanese anime series adapted from a light novel series and produced by the anime studio "White Fox". This japanese action animated series has a variety of sword-fighting styles to offers. and the story follows Shichika Yasuri who is a human weapon living in exile as the current head of the Kyotouryuu school.
One day, Shichika's peace is disrupted by the arrival of the boisterous Togame that demands his assistance in her quest to collect twelve legendary swords.
Slightly bored by his lifestyle and attracted to Togame's ambition, Shichika agrees and they set out across Japan.
Unsurprisingly, many other travelers are seeking these very same swords and the owners of the blades are hardly going to just hand them over!  
Read Also: The 20 Best Sword Fighting Anime Series Recommendations
---
Demon King Daimao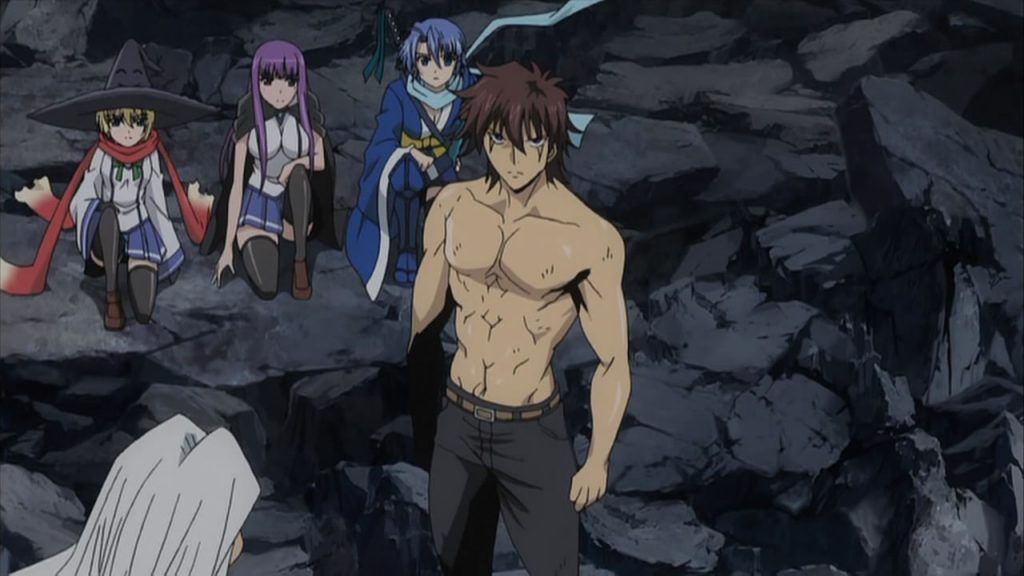 Episodes: 12

Dub: Yes

Studios:

 Artland

Genres:

 Action, Harem, Comedy, Magic, Ecchi, Fantasy, School
Ichiban ushiro no diamao is Action Magic Harem anime series where the mc is a demon lord, his name is akuto sai who seem to be  One of the most promising overpowered transfer students in the Wizard academy.
So, once he takes a career assessment test and the results say that he'll become a demon king.
The students starts to treat him differently after this, Moreover, he is surrounded by many beautiful anime girls who each have their own plans for him.
With his newly awakened powers, Akuto must cope with his constantly growing list of misfortune and fights any treats that may harm his world while trying to prove that his fate is not to be evil.  
Read Also: 16 Amazing Anime Series with OP MC You Must Watch
---
Terror in Resonance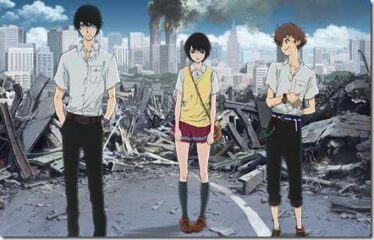 Episodes:

11 
Dub: Yes

Studios:

 MAPPA

Genres:

 Mystery, Psychological, Thriller
This is another good Japanese animated series that will hits you right in the feels!
Terror in Resonance is Japanese thriller anime tv series produced by MAPPA.
The story is set in Tokyo, which is under a terrorist attack and the only clue is a the word "VON" and a strange Internet video.
The government is in dilemma because they cant act, and the police are searching for ways to knows the identity of the terrorists.
The streaming video. shows, two teenage boys who  directly challenge the police, threatening to wreak havoc across Tokyo.
Terror in resonance anime story revolves around Nine and Twelve, who should not exist.
Yet, they face the world of deception and secrets while they cause the destruction of the city, all in the hopes of burying their own tragic truth.  
Read Also: Here Are The 10 Heartbreaking Drama Anime That Will Make Your Eyes Tear
---
Youjo Senki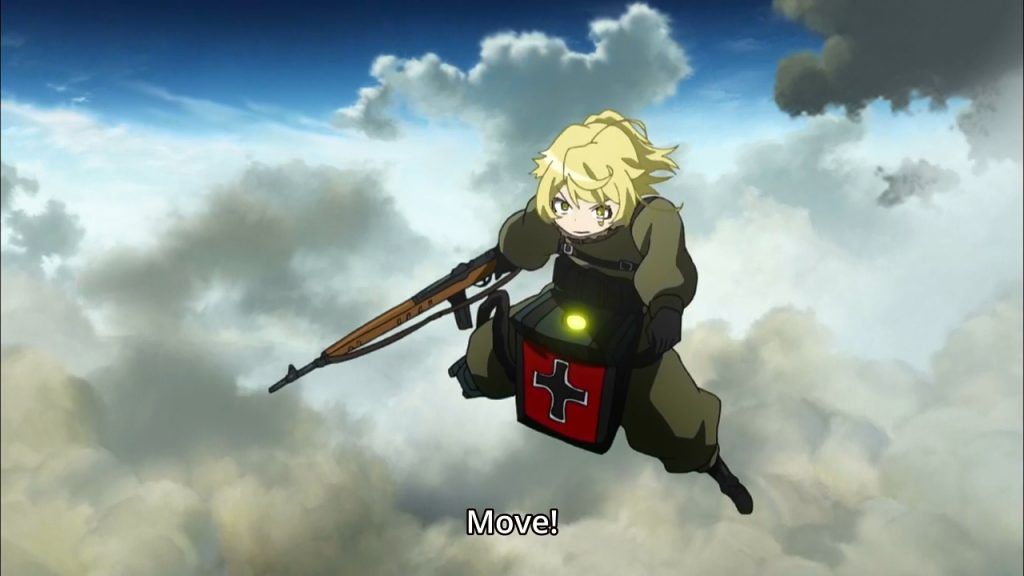 Episodes: 12
Dub: Yes
Studio: Nut
Genres: Magic, Military
Youjo Senki is an Anime and manga series where the main character Tanya Degurechaff is an emotionless Psychopath young soldier popular for being ruthlessness and an uncanny, and tactical aptitude.
however, Underneath her innocuous appearance. lies the soul of a man who challenged Being X, the self-proclaimed God, to a battle of wits.
The Anime follows our main character, after being reincarnated and resurrected as a little girl into a world of magical warfare.
Hel bent on defiance, Tanya resolves to ascend the ranks of her country's military as it slowly plunges into a world war, with only Being X proving to be the strongest obstacle in recreating the peaceful life she once knew.
But her perceptive actions and combat initiative have an unintended side effect.
Although, her actions are propelling the mighty Empire into becoming one of the most powerful nations in mankind's history.  
Read Also: Top Isekai Anime with OP MC You Need To Watch
---
Code Geass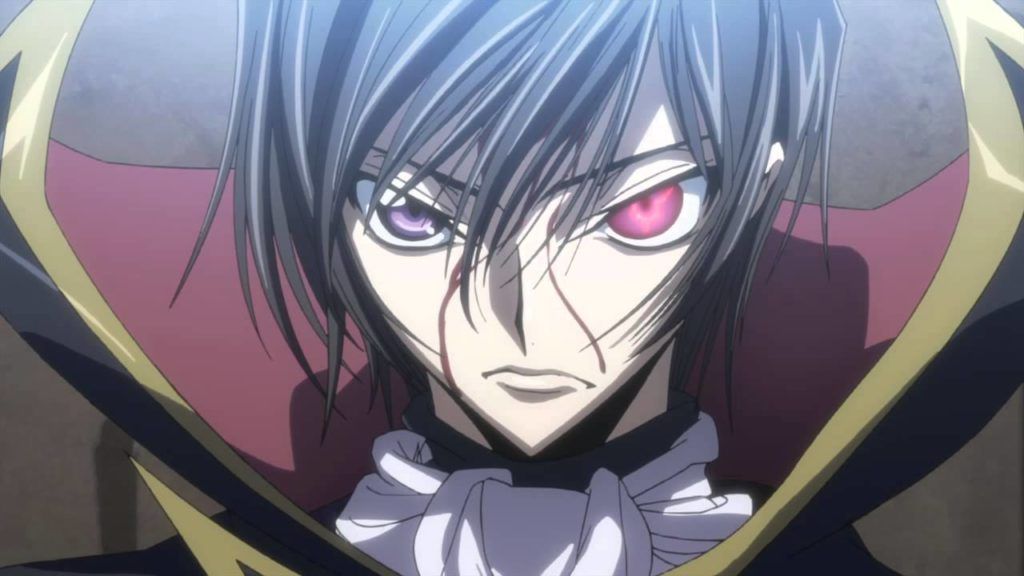 Episodes:  50 / Two Seasons
Dub: Yes
Studios: Sunrise
Genres: Action, Military, Sci-Fi, Super Power, Drama, Mecha
here is a japanese animated series where the mc is a villain, yeah nothing can stop our main character lelouch from establishing his justice on the world he believes should be destroyed, and rebuilt from scratch under his command.
Code Geass is really like Death Note but with sci-fi and a dozen other themes and ideas (including that of Gundams) crammed into what teenagers can consider a masterpiece.
The anime took place in an alternate reality where Britain never stopped invading everything and eventually owned the whole world.
Lelouch life's will turn upside down when he obtain his "Geass" the "Power of Kings."
So, Realizing the vast potential of his newfound "power of absolute obedience,".
Lelouch embarks upon a perilous journey as the masked vigilante known as Zero, leading a merciless onslaught against Britannia in order to get revenge once and for all.
Read Also: 10 Anti-Villain Anime Characters With Good Motivations
---
Death Note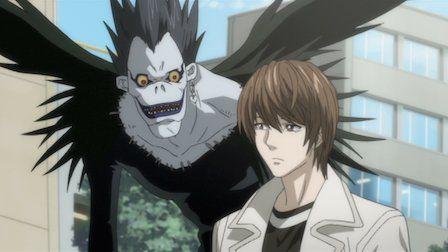 Episodes: 37
Dub: Yes
Studios: Madhouse
Genres:  Mystery, Police, Psychological, Supernatural, Thriller, Shounen
Death not is a popular Japanese anime and manga series, that inspired even Hollywood to make a live action movie adaptation.
The Story of this amazing japanese animated tv series follows High school student and prodigy Light Yagami, who will stumbles upon the Death Note, which allows you to kill anyone by just writing his name on it.
Hence, When the criminal dies immediately following his experiment with the Death Note.
Light quickly realizes and recognizes how devastating the power that has fallen into his hands could be.
With this divine capability, Light decides to extinguish all criminals in order to build a new world where crime does not exist and people worship him as a god.
However, the Police quickly discover that a serial killer is targeting criminals and, consequently, try to apprehend the culprit.
As a Result, the Japanese investigators count on the assistance of the best detective in the world: a young and eccentric man known only by the name of L.
Read Also: The 10 Anime Series Where The Main Character is a Villain