The 10 Anime with a strong and badass male lead
An anime with a strong male lead is among those tv shows that always revolve around the theme of power, abilities, and skills that can make our life more secure! And undoubtedly, In anime, these powers cannot be wielded by normal male protagonists, as they must have what it takes to control such power, or they must change, in order to adapt and become worthy of it.
This list of anime series will count down the 10 anime with a powerful male lead are typically ones that feature a protagonist that is struggling to find his place, or one that has been forced into a position of power he doesn't want.
10. Dimension W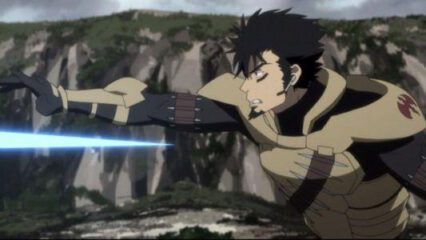 Episodes: 12
Studio: Orange
Genres: Sci-Fi, Seinen
Kicking off the list of the best anime with a strong male lead with Dimension W. This is a series set in 2071, where the manufacture of coils has come to be monopolized by the New Tesla energy company. Which led to the appearance of unofficial, non-Tesla coils manufactured by private companies. Also, Collectors are hired to confiscate these illegal coils for a bounty.
Our strong protagonist Kyouma is one such Collector. But, he dislikes all coils to the degree that he doesn't even use them in his daily life. On one coil-collecting mission, he bumps into a robot girl, and they enter into a hesitant partnership in order to achieve their goals.
9. Tsugomomo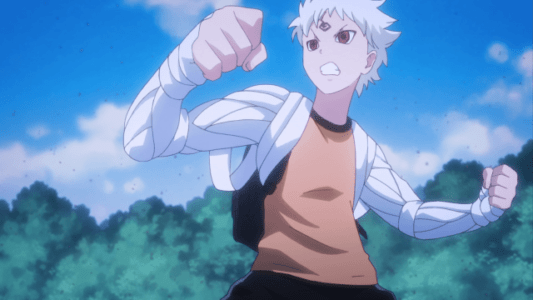 Episodes: 12
Studio: Zero-G
Genres: Action, Comedy, Supernatural, Ecchi, School, Seinen
Tsugumomo is one of the best recent new ecchi anime with a strong male lead that you really must check out. The story follows Kazuya Kagami, A normal high school student who treasures a precious gift "Sakura Obi" his mother gave him. One day, the pretty girl Kiriha appears before him. Therefore, Kiriha naturally began to live with Kazuya in his room.
A confusing life will begin as soon as he finds out the true power of Sakura Obi and is drawn into a whole new world, complete with a harem of beautiful women.
8. Classroom of The Elite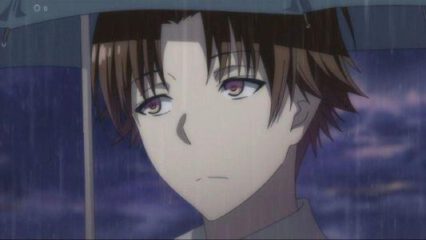 Episodes: 12
Studio: Lerche
Genres: Drama, Psychological, School, Slice of Life
Classroom of The Elite is a really good school anime that features a smart, badass, and strong male lead you will never forget. The series takes place at Koudo Ikusei Senior High School, which on the surface looks like a utopia. It seems like the students enjoy an unparalleled amount of freedom, and it is ranked highly in Japan. However, in the same way, the reality is less than ideal. There, Four classes, A through D, are ranked in order of merit, and only the top classes receive favorable treatment.
Kiyotaka Ayanokouji is a student of Class D, where the school dumps its worst. There he meets the unsociable Suzune Horikita, who believes she was placed in Class D by mistake and desires to climb all the way to Class A, and the seemingly amicable class idol Kikyou Kushida, whose aim is to make as many friends as possible.
Hence, class membership is permanent, and class rankings are not. Students in lower-ranked classes can rise in rankings uniquely if they score better than those in the top ones. Thus, in Class D, there are no bars on what methods can be used to get ahead. In this cutthroat school, can they prevail against the odds and reach the top?
7. Grisaia No Kajitsu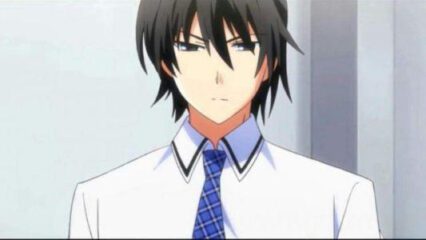 Episodes: 13
Studio: 8bit
Genres: Drama, Harem, Psychological, Romance, School
Grisaia is an anime that follows the male lead Yuuji Kazami, a strong and badass transfer student who has just been admitted into Mihama Academy. This is a prison-like school, which is home to five female students who each have their own reasons to be there.
Yuuji just wants to live an ordinary high school life, but this dream may not come true, as this Academy is quite the opposite. The institute's first male student arrives and throws the orderly rhythm of Mihama off balance.
6. Mondaiji Tachi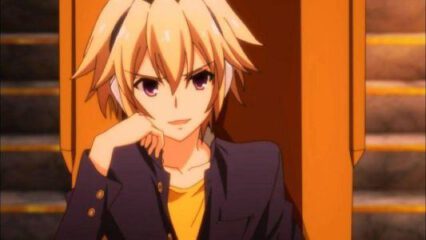 Episodes: 10
Studio: Diomedea
Genres: Action, Comedy, Fantasy, Supernatural
Mondaiji is a good isekai anime with a strong male lead named Izayoi Sakamaki, who along with two powerful girls Asuka Kudou, and You Kasukabe, received some sort of mysterious letters that ends up transporting them to another fantasy world.
This fantasy world's name is, "Little Garden". Kurousagi greets the trio, and explains to them, that they must use their psychic powers. Here, the inhabitants use their beyond-human gifts to compete and participate in special high-stakes games, In order to participate, they must first join a community. Hence, the trio starts their journey to discover the land named Little Garden and tries to protect its resident.
5. Darker than Black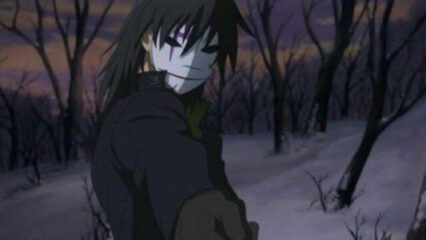 Episodes: 37, Two Seasons
Studio: Bones
Genres: Action, Sci-Fi, Mystery, Super Power
Darker Than Black is an underrated anime with a strong male lead that deserves to be appreciated by fans of action-adventure, mystery, and psychological thrillers. The story centers around Hei, a shady but brilliant assassin with a mysterious past and unknown future.
Hei is an elite Contractor and a faceless worker of the syndicate whose real goal is to find his sister while working undercover. He's helped by Yin, a contractor trapped inside a cat, and Mao an emotionless girl.
4. Katanagatari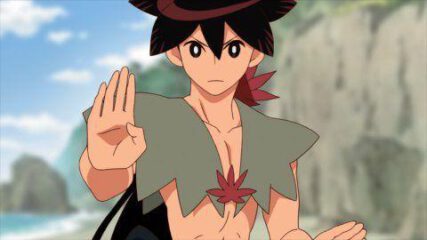 Episodes: 12
Studio: White Fox
Genres: Action, Adventure, Historical, Martial Arts, Romance
Ktanagatari is an anime with a focused story and great sword fighting scenes that follow the young protagonist Shichika. The anime manages to offer epic moments with a powerful, action-packed focus despite also managing to tell an interesting tale around it.
Shichika and his sister live on an island all by themselves until a girl named Togame tells him of 12 swords forged by a legendary swordsmith. As Shichika embarks on a quest to find them, He encounters a wide variety of people on his journey – mighty enemies that could become a real obstacle in his path.
3. Saiki Kusuo no Psi Nan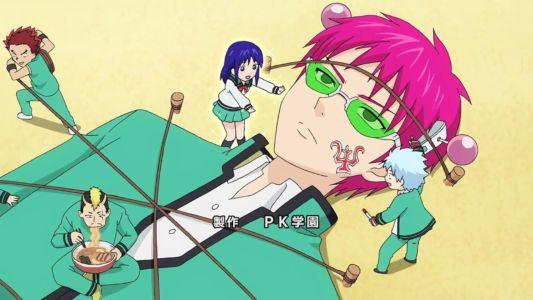 Episodes: 144
Studios: J.C.Staff, Egg Firm
Genres:  Comedy, School, Shounen, Slice of Life, Supernatural
Saiki Kusuo is among the best anime with a strong male lead to watch. In the series, psychic abilities might seem like a blessing to the average person, but they're a curse for Kusuo Saiki. Kusuo's abilities force him to face many problems and difficulties. He does his best to try and be as normal as possible, but that proves to be difficult sometimes.
Despite his best efforts to conceal his true identity and his powers, Kusuo is still lumbered with a motley crew of weirdos: Riki Nendou and Shun Kaidou. Living a normal life is harder than it seems. Kusuo has to deal with the craziness of people around him while wishing from the bottom of his heart that one day he will lead an ordinary life.
2. The King's Avatar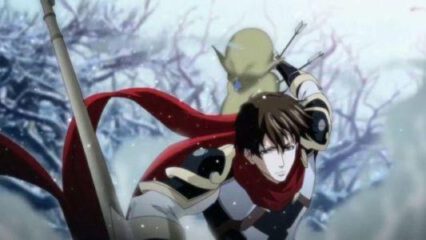 Episodes: 12
Studio: G.CMay Animation & Film
Genre: Action, Game
This is wonderful Chinese anime with a strong male lead named Ye Xiu, portrayed as a badass professional player in the online multiplayer game Glory, who is dubbed the "Battle God" for his skills and contributions to the game over the years. However, when retiring from the team and leaving his gaming career behind, he finds work at a nearby internet café. So, he made a new career using a new character "Lord Grim."
Ye Xiu's early achievements on the new server immediately catch the attention of many players, as well as the big guilds, leaving them to wonder about the identity of this exceptional player. While he possesses ten years of experience and in-depth knowledge, starting afresh with neither sponsors nor a team in a game that has changed over the years presents numerous challenges. Along with talented new comrades, Ye Xiu once again dedicates himself to traversing the path to Glory's summit!
1. Code Geass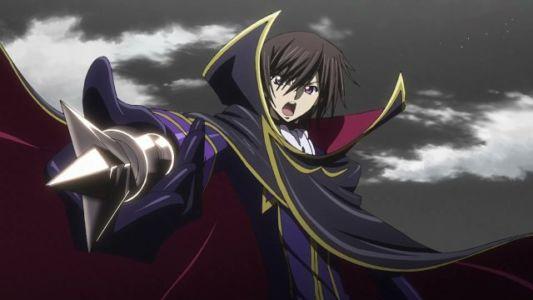 Episodes: 50, Two Seasons
Studio: Sunrise
Genre: Action, Military, Sci-Fi, Super Power, Drama, Mecha, School
In 2010, Britannia conquers Japan and establishes itself as the dominant military nation. After being defeated and renamed Area 11, Japan has seen significant resistance in order to regain independence.
Lelouch Lamperouge is an exiled prince from Britannia who finds himself caught in the crossfire between the two nations' armed forces. He gets a chance to escape thanks to the arrival of C.C., a mysterious girl who gives him Geass, the "Power of Obedience".
After discovering that the ability of absolute obedience is shown to be quite powerful, Lelouch decides to become the masked vigilante known as Zero and undertook a mission to wreak havoc on Britannia in order to get revenge once and for all.
Don't Miss: