The 20 Best Chinese Anime Animation Series you Should Know About!
Here's a list of the top Chinese anime shows that the industry has ever created. China's animation industry is becoming more and more popular and is only going to grow in the future.
Several countries have a lot of really good anime these days. The field has really taken off in Japan and Korea over the last decade. China holds its own to this day though, with some pretty serious competition from new titles now populating the market like "The King's Avatar."
Today we'll be talking about Chinese anime, but instead of just picking a handful that we think are good, we've also provided a list of other great shows for you to watch as well.
So, be it old titles or the most recent ones, let the countdown of the top twenty Chinese anime series begin!
---
20. Wangpai Yushi  (Ace Censorate)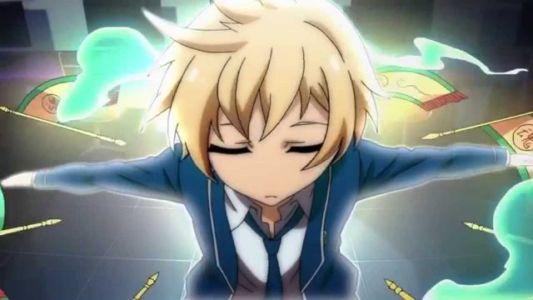 starring off the list with Wangpai Yushi, known in English as "Ace Censorate", which is really a good fantasy school Chinese anime that you will absolutely enjoy.
with 39 episodes in total, this Chinese series depicts a unique story set In a fantasy world where yin and yang have lost their balance and day become mingled with night.
So, Due to this phenomenon that happened! Now humans and monsters must learn to coexist.  While Our hardworking main characters do and try their best to fight the wild monsters.
19. Duan Nao  (Die Now)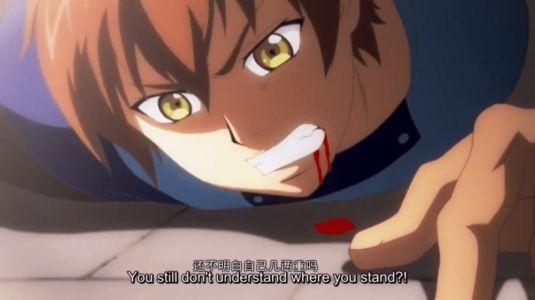 This is another good Chinese anime that spans genres like Mystery, Thriller, and Sci-fi, and is by far one of the greatest and most exciting china series I have ever seen.
Die Now is a tv show that starts off the story with a series of unknown murders, unraveling the secret hiding beneath the entire universe, ranging from horrifying conspiracies to galaxy wars, from anti-human betrayals to honorable sacrifices.
Now that the gigantic system consisting of collision universes realized its weakness and backwardness, mankind takes the last stand.
18. Heibai Wushang  (Black and White Warriors)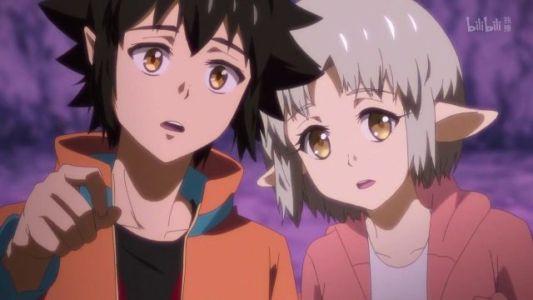 Next up we have this good Action, Comedy, and Supernatural Chinese anime called "Heibai Wushang" which is a pretty cool recommended series that highlights a unique story about two young demons who are less active at work. Well, the funny thing is that their work is not an ordinary task, as they are a part of an organization that promises to keep the balance between the worlds of the living and the dead by killing humans!
17. Wo De Ni Tian Shen Qi  (My Holy Weapon)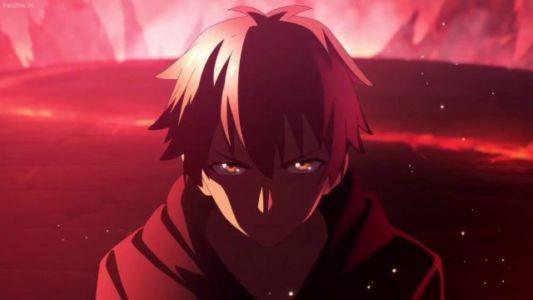 At number 17 we have "My Holy Weapon" a romance magic Chinese animation series, that has 16 episodes, that follows the story of the main character Chang Tian. One day, while under attack, unexpectedly he ends up summoning an artifact called Xiao Bai that saved him from a horrific fate. Later, he will find out that he is now on a  battlefield, where he must fight alongside many other people like him, able to summons artifacts…
16. Jie Mo Ren  (The Devil's Ring)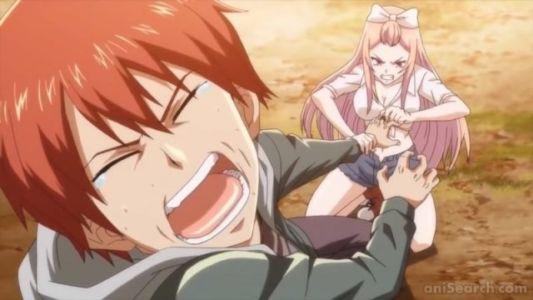 Next up, we have Jie Mo ren another animation series made in China. The plot starts When the main character Zhou Xiaoan put on a ring of unclear origin, a terrifying devil leaps from his mouth and his life turns upside down for goof.
Later some historical secrets are slowly revealed – a Blood Devil calling itself King Zhou of Shang, a race of heart-eating zombies; a dubious group of Taoist Priests that fight against them; mysterious beings of the supernatural world who can blend in with human society.
15. Yaoguai Mingdan  (Monster List)
This Action Romance Chinese Anime tv show chronicles A foxy temptress. A mysterious misty tree demon. A pretty girl with the power of the goddess Xianjia!
Being caught between these women is a feat in it itself, but our hero Feng Xi must fight in order to protect the peace and save the world! This series promises 18 episodes of an amazing story that will keep you hooked.
14. Huyao Xiao Hongniang   (Fox Spirit Matchmaker)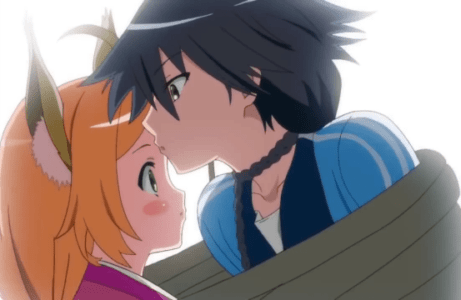 Derived from the same Chinese manga with the same title, this anime series follows the Main Character Bai Yue-Chu, in his adventure of looking for a bride in order to oppose the plans of his family. However, unexpectedly a fox youkai will fall through the roof, breaking into his life, and dragging him into some tasks of aiding random couples. Thrown together by fate, The two will discover who they truly are… and who they used to be.
13. Aishen Qiaokeli-ing… (Cupid's Chocolate)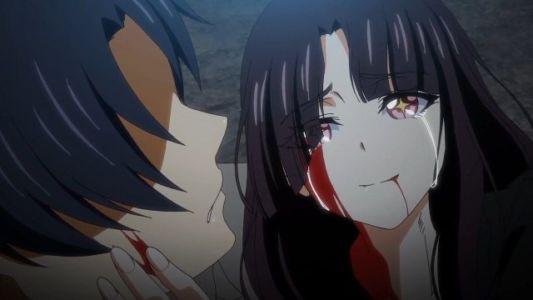 This is a heavy Chinese harem anime with so much fan service. you have been warned! so, if you like this type of anime, "Cupid's Chocolate" will keep you entertained. The story chronicles the daily life of the main character Jiang Hao Yi, an ordinary student, and a wimp, who avoids getting into trouble.
However, our protagonist will unexpectedly turn into a Harem King of his school many beautiful girls start having a crush on him! The funny thing is that Jiang hao doesn't know any of the girls who confessed to him! What on earth is happening?
12. Gin no Guardian  (The Silver Guardian)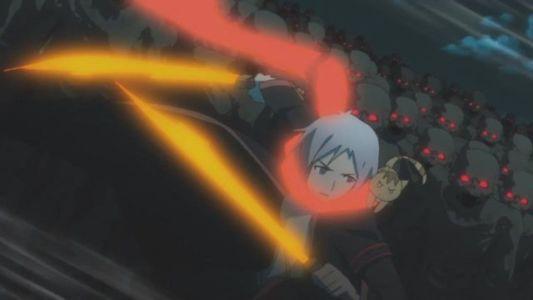 Well, if you have already watched this Chinese anime series, there is no doubt that you are waiting for the 3rd season to come up as soon as possible! that shows how much exciting this Chinese anime is…
The story overall Highlights the adventure of a young video gamer, who bounces between an ordinary person in the real real world and a virtual-reality tournament fighter to save a kidnapped friend from mysterious forces.
11. Xiang Ling Ji  (Tales of Exorcism)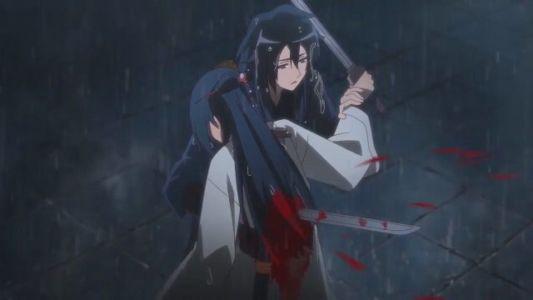 Wanna Chill out! this is the perfect show to pick. Tales of Exorcism can be summarized in one word " Revenge". The story showcases how the young tomboy exorcist Hua Jiu meets up with an 'evil spirit' and forced him to be her spirit servant when cleansing spirits.
Later our human main character and the spirit set out on an epic adventure of helping each other and cleansing spirits. However, Hua Jiu's enemy started insidious revenge at the same time…
10. Shuangsheng Lingtan (Twin Spirit Detectives)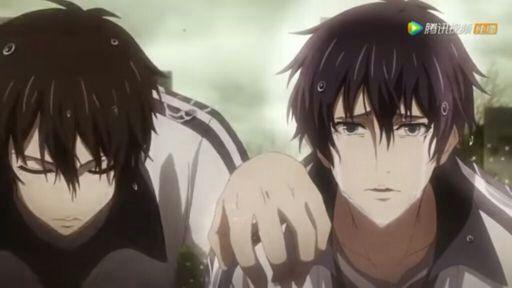 Shuangsheng Lingtan, also known in English as Twin Spirit Detectives, is a Chinese manga created by Jiao Ran. the creator did really a good job in creating such a solid story, and the studio did a great work in the animation and aesthetics of the series… so there is nothing to criticize about this Chinese anime tv show.
Overall the story follows the life of a Handsome twin detectives Xiaotu and Xiaohu, who proves that there is always more to the world than meets the eye. This is the slogan that these brothers follow as they set up a business that specializes in dealing with supernatural occurrences.
9. Douluo Dalu  (Soul Land)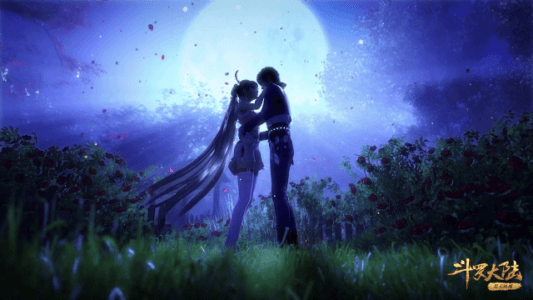 Coming up at number 9 we have Douluo Dalu, a well-balanced Chinese anime series between action, romance, and comedy. this is by far the Best of the best anime I have ever watched. Because simply Everything was on point.
The plot is so valid, and it follows Tang San, one of the most overpowered martial art disciples, who have never thought to get reincarnated in another world, one without magic, martial arts, and grudges. A land where only the mystical souls of battle lay.
So, in The continent of Douluo. will Tang San be able to survive in this unknown environment? With a new road to follow, a new legend begins…
8. Hitori No Shita: The Outcast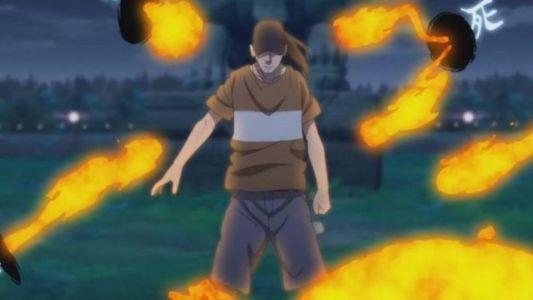 This is one of the best Chinese anime series out for fights. It has a lot of action and an excellent soundtrack to go with it. There are beautiful scenes in there too, including some breath-taking hand-to-hand battles that you'll want to watch again and again.
College student Cho Soran unwittingly discovers his grandfather's secret legacy when warriors from rival clans begin pursuing him for the hidden power he inherited. While visiting his grandfather's grave, Zhang Chulan is attacked by zombies. luckily, a mysterious girl appears and saves him.
Chulan later realizes that he inherited a superpower from his grandfather. hence, From that moment, our main character's fate begins to change. As a result, there will be rival clans with special powers pursuing him, for the power that he got in his hand.
7. Ling Qi  (Spirit Pact)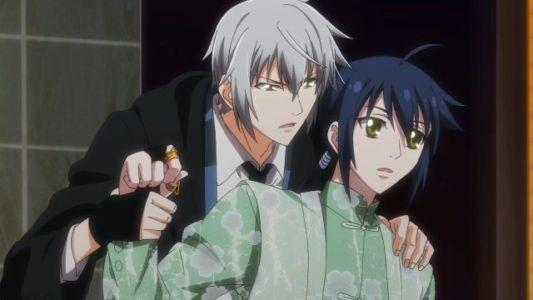 Oh yeah, there is only one word that describes this Chinese anime series, AMAZING!! SpiritPact is a two-season Action Magic tv show, that will keep you hooked until the last episode.
The story is so unique and for short it showcases the tale of a ghost of a recently killed man and a son from a powerful exorcist family who form a pact to protect one another.
6. Zhen Hun Jie  (Rakshasa Street)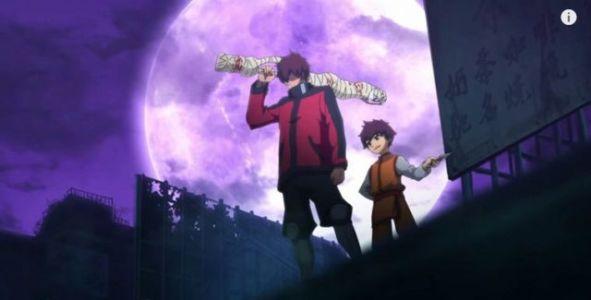 Moving on to number 6 of the best china animes we have Rakshasa Street, a  Chinese anime that is so valid, and you must watch it as soon as you finish reading this article.
Based on the Chinese donghua of the same title. the story takes place in Requiem Street, a place where evil spirits are attracted in order to destroy them. And, not every human can enter Requiem Street. Except for those humans called guardian spirits can break in swiftly.
The anime focuses on Xia Ling, who is just an ordinary university intern, but a sudden meeting will turn her life upside down… Therefore, In this supernatural world that hosts evil spirits, will you collaborate with your guardian spirit in order to stay alive?
5. Wo de Tian Jie Nu You  (My Cultivator Girlfriend)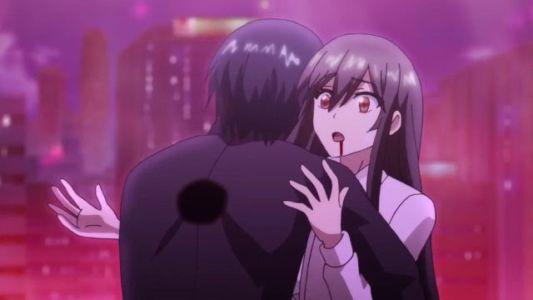 The first time I have heard of this anime i wasn't expecting it to be so good, the story of My Cultivator Girlfriend is great, since it spans genres like adventure, superpower, and romance. it is obvious that this Chinese anime tv show will be enjoyable to watch.
the story is set In the modern cultivation world, everywhere is law of the jungle, and everyone feels unsafe. After saving a cultivator girl, the main character, who plays the role of a security guard named "Ma Yingxiong" unwillingly begins an adventure of practicing cultivation.
4. Xian Wang de Richang Shenghuo  (The Daily Life of the Immortal King)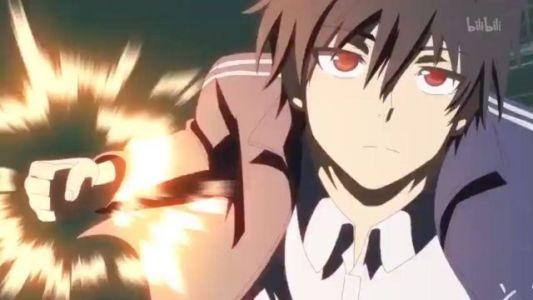 Released in 2020, this is by far one of the best china animes to watch in order to enjoy a perfect series with an op mc who hides his power.
The series is well animated, with perfectly good writing, and interesting characters. The story follows The op mc Wang Ling, who has achieved a new realm every two years since he was a year old,
Now that he's sixteen, he encounters his ultimate battle yet – Senior High School. With more challenges popping up, his plans for a low-key high school life seem further and further away…
3. Mo Dao Zu Shi  (Grandmaster of Demonic Cultivation)
This Chinese anime will hit you right in the feels, this series is really a masterpiece, the animation is so captivating, dialogues, and ost… well everything about this show is done in a great way that won't give you the chance to criticize anything…
Now it's time to go and check out this anime that tells the story of the badass two main characters named Wei Wu Xian and Lan Wang Ji. They meet each other during magical training. since then the two became allies, and begin working together to solve many mysteries of the spiritual world, Fighting demons, ghosts, and even other cultivators.
2. Quanzhi Fashi  (Full Time Magister)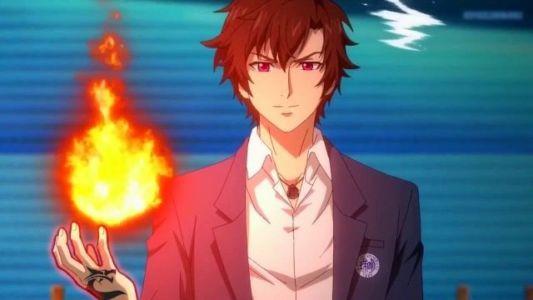 Coming at number 2 we have Full-Time Magister a good magic anime made in China, This is an interesting magic tv show with an Op Main Character who wants to be calm and has a deep purpose that he needs to accomplish. and to do so although he possesses immense superpowers, he tries his best to hide his true power from everyone.
The story overall depicts the tale of a family with a struggling father and disabled sister. However, when everyone can only have one major element, the Op Main Character Mo Fan can do much more than what you can ever imagine.
1. Quanzhi Gaoshou   (The King's Avatar)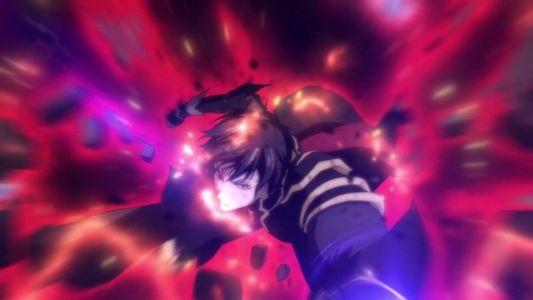 Oh Yeah, behold the number 1 on our china animes list The King's Avatar, which is a Chinese Anime that is not only popular in China, but it is now rivaling even the best Japanese anime series ever created.
This Donghua ONA Series is a perfect tv show that is set in a fantasy realm, with action scenes that are attractive. The anime chronicles the story of the main character Ye Xiu, a highly professional gamer, who is forced to retire by his "Glory" game company.
When Glory's 10th server comes out, Ye Xiu login into the game under a brand new character. Hence, starting from scratch, he is not here for fun, but to follow the path to regain his title "The Best" once again, while relying on his10 years of experience, countless memories of his past, and a self-made weapon.
See Also: