Anime where the Mc Is Op and All Girls Loves Him
Hey Anime Fans,
Probably, we all enjoy watching any given Anime Series Where the Mc (Main Character) is Op (Overpowered)!
But, when there are pretty girls showering our op mc with love and sweet feelings, the anime gets more enjoyable.
This is our pleasure to show you the 10 anime tv shows with an Op Mc  that you'll really love.
So, With no Further ado, Let start our Countdown:
---
10. Black Clover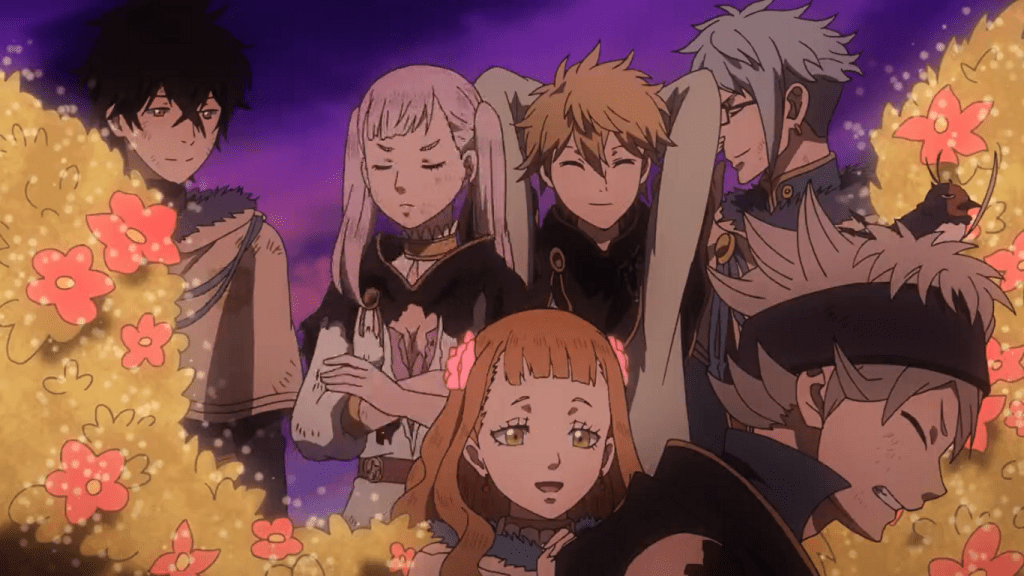 Episodes:

 Unknown / Ongoing

Studios:

 Studio Pierrot

Genres:

 Action, Comedy, Magic, Fantasy, Shounen
Summary:
Asta and Yuno, two young orphans, who came to know of the "Wizard King"—a title given to the strongest mage in the kingdom.
They Vows that they would rival each other for the position of the next Wizard King.
However, as they grew up, the stark difference between them became evident.
While Yuno is able to wield magic with amazing power and control.
Asta cannot use magic at all and desperately tries to awaken his powers by training physically.
When they reach the age of 15, Yuno receives a spectacular Grimoire with a four-leaf clover, while Asta receives nothing.
However, soon after, Lebuty attacks Yuno, in order to obtain Yuno's Grimoire.
Asta tries to fight Lebuty, but he is no match for him.
Though without hope and on the brink of defeat, he finds the strength to continue when he hears Yuno's voice.
Unleashing his inner emotions in a rage, Asta receives a five-leaf clover Grimoire, a "Black Clover" giving him enough power to defeat Lebuty.
A few days later, the two friends head out into the world, both seeking the same goal—to become the Wizard King!
Read Also: Here are the 10 Best Romance Tsundere Anime Series to Watch!
---
9. Hagure Yuusha no Esthetica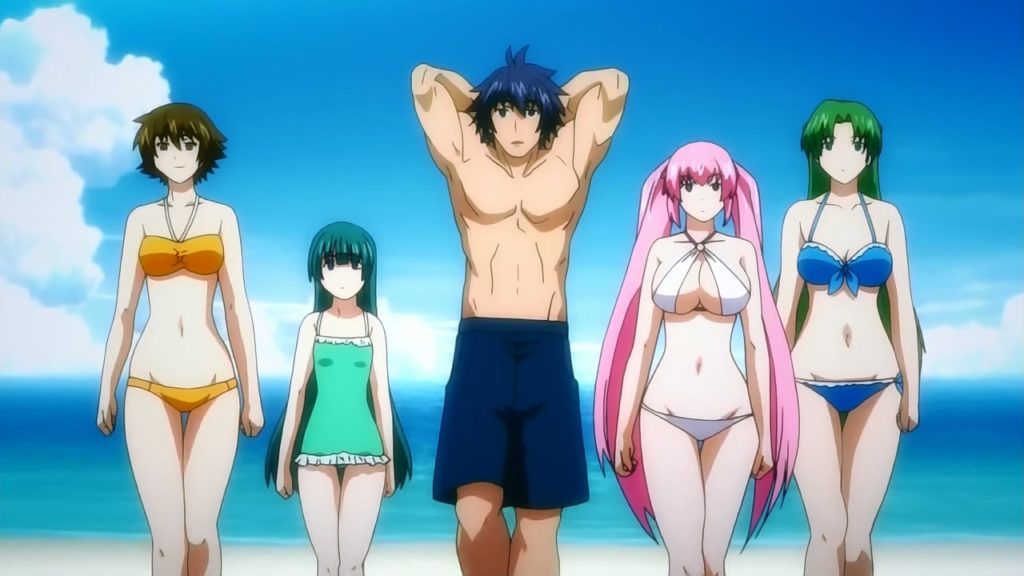 Episodes: 12 

Studios:

 Arms

Genres:

 Action, Super Power, Ecchi, Fantasy
Summary:
This Magic Anime, follows several young men and women who regularly transfers to a world of sword and magic called Alayzard.
Those who survives and return to their homeland are typically gifted with magic abilities.
An international training organization known as Babel protects these youngsters and trains them to proprely use their powers.
Akatsuki has come back to his world, along with the gorgeous girl Myuu who is the daughter of the Last Dark Lord whom he defeated in battle.
As a result, Akatsuki and his new friends must protect Myuu while trying to hide her true identity.
---
8. Isekai Wa Smartphone to Tomo Ni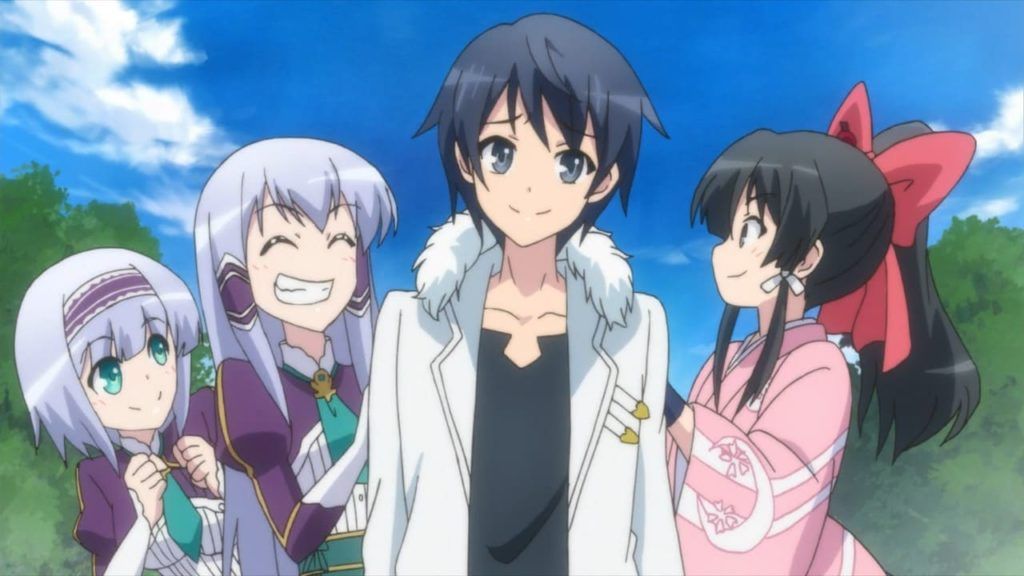 Episodes: 12

Studios:

 Production Reed

Genres:

 Adventure, Harem, Comedy, Magic, Romance, Fantasy
Summary:
Touya Mochizuki was accidentally killed with a stray bolt of lightning!
As an apology, God allows him to be reborn in a magical fantasy world and will grant him any one wish he desires.
And so, Touya chooses to keep his smartphone with him in the next mysterious world.
In his second chance at life, Touya finds it is filled with magic—which he has an affinity for—and befriends cute girls who are vying for his attention.
He inherits the legacy of an ancient civilization and travels around while he tries to discovers the secrets of this new world. possessing powers that rival this world's kings.
---
7. Asu No Yoichi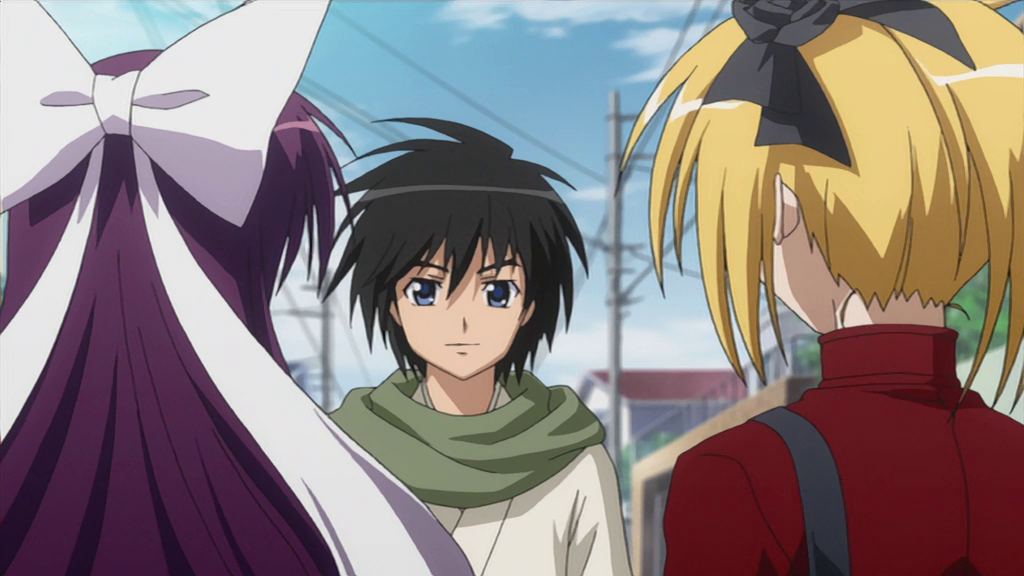 Episodes: 12

Studios:

 AIC

Genres:

 Harem, Comedy, Romance, Ecchi, Martial Arts, Shounen
Summary:
Asu no Yoichi or Samurai Harem is an anime series that depicts the story of the Op Mc Yoichi Karasuma who spent all of his life in the mountains, training in the Soaring Wind, Divine Wind swordsmanship style.
Due to his father's instruction, he mastered the technique at the age of 17.
hence,  Yoichi yearns to learn more, so he joined a new dojo located in the city so he can continue to train and learns to fit in the modern society.
Unfortunately,  with his odd speech and traditional clothing, Yoichi cannot properly behave or speak to anyone in the present day and acts like a samurai.
Asu no Yoichi! follows Yoichi as he stumbles through his new life and tries to learn how to live in the modern world with his new family.
Read Also:  10 Anime Where All The Boys Love The Same Girl
---
6. Isekai no Seikishi Monogatari
Episodes: 13
Studios: AIC, BeSTACK
Genres: Action, Comedy, Ecchi, Fantasy, Harem, Mecha, School
Summary:
Tenchi Muyo! War on Geminar ion of the top harem anime where many girls loves the op mc Kenshi.
the story revolves around Kenshi Masaki who finds himself in another world.
To get back home, he agrees to help them assassinate the new empress of the Shtrayu Empire, Lashara Aasu XXVIII.
As her army fights them off, Lashara takes note of Kenshi's abilities and demands that her attacker be captured alive.
only to find out that the pilot is male which is extremely rare on Geminar.
Believing it to be a waste to kill him, she makes Kenshi her attendant.
As the empress' new servant, Kenshi must accompany Lashara to the Holy Land, an academy where Mechanoid pilots hone their skills.
His arrival attracts attention, but Kenshi is unaware that something sinister is brewing within the academy and it could plunge the entire world into war.
---
Anime where the Mc Is Op and All Girls Loves Him
---
5. Sakamoto Desu Ga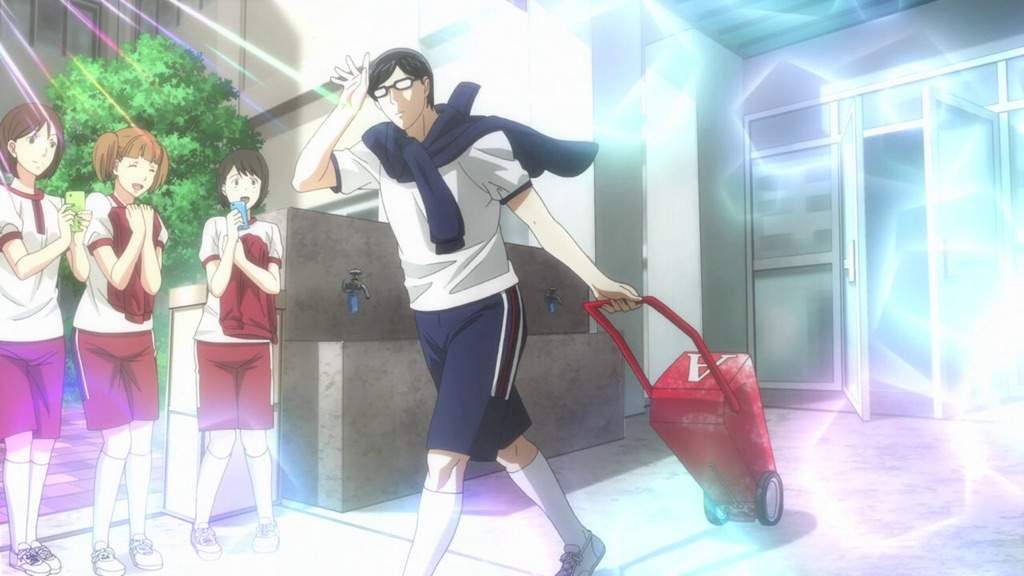 Episodes: 12

Studios:

 Studio Deen

Genres:

 Slice of Life, Comedy, School, Seinen
Synopsis:
The Anime follows the main character Sakamoto who is Sophisticated, Op, cool, sublime, handsome and just a perfect person who hide his power.
Though it is only his first day in high school, his attractiveness, intelligence, and charm already has the girls swooning and the guys fuming with jealousy.
No one seems able to derail him, as all attempts at tripping him up are quickly foiled. His sangfroid is indomitable, his wits peerless.
Will any of Sakamoto's classmates, or even teachers, be able to reach his level of excellence?
Probably not, but they just might learn a thing or two trying…
Read Also: The 10 Anime Where Bad Mc Become Good as The Anime Progress
---
4. Date A Live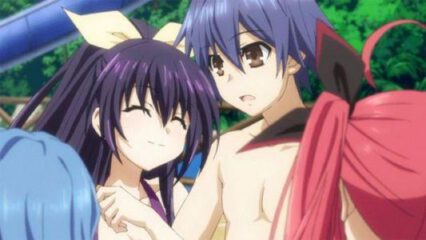 Episdoes: 34  / Three Seasons

Studios:

 AIC Plus+

Genres:

 Comedy, Harem, Mecha, Romance, School, Sci-Fi
Summary:
High school second-year Shidou Itsuka lives alone with his cute little sister while their parents are away.
What do these things have to do with each other? While rushing to save his sister from a sudden Spacequake, Shidou is caught in the blast and, in the midst of the chaos, finds a mysterious girl.
It turns out that this girl is actually a Spirit, a powerful being from another world whose arrival devastates the surrounding area.
Thankfully, the anti-Spirit strike team rescues Shidou… led by his little sister?!
This vicious task force is ready to exterminate Spirits with extreme prejudice.
But this violent method is not for Shidou.
He discovers the one way to neutralize these Spirits peacefully: make them fall in love.
Now, it's up to Shidou to save the world by dating those who threaten to destroy it!
---
3. Ichiban Ushiro no Daimao
Episodes:  12
Studios: Artland
Genres: Action, Harem, Comedy, Magic, Ecchi, Fantasy, School
Summary:
This Action Comedy Magic Anime follows One of the most promising overpowered transfer students in the Wizard academy.
His name is Akuto Sai who takes a career assessment test and the results say that he'll become a demon king.
The students treat him differently after this, Moreover, he is surrounded by a harem of beautiful girls who each have their own plans for him.
With his newly awakened powers, Akuto must cope with his constantly growing list of misfortune and fight to prove that his fate is not to be evil.
---
2. Trinity Seven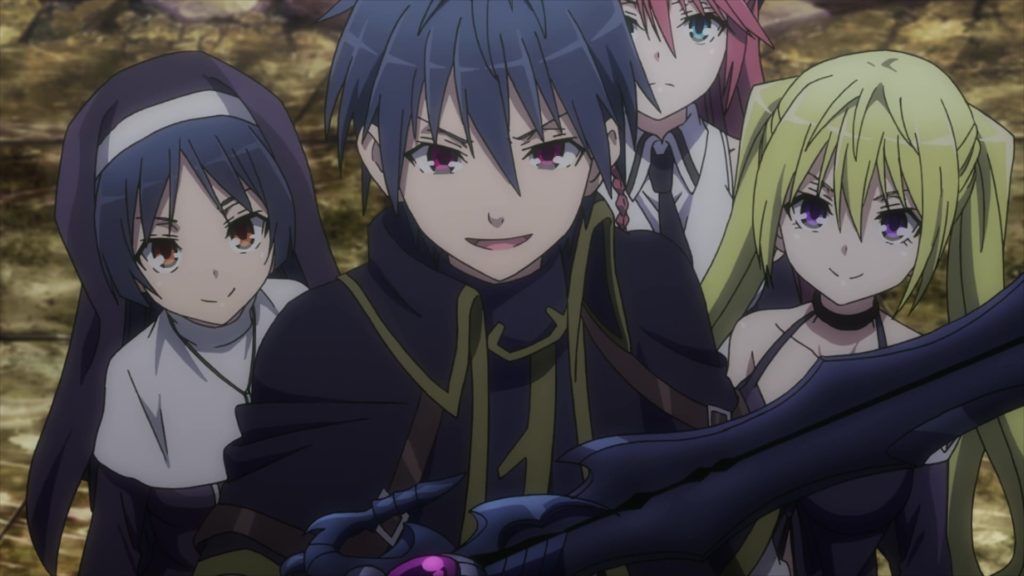 Episodes:  12
Studios: Seven Arcs Pictures
Genres: Action, Harem, Comedy, Supernatural, Magic, Romance, Ecchi, Fantasy, School
Summary:
In this romantic comedy magic anime, the story focuses on Arata Kasuga who suddenly sees his life wiped out by a bizarre incident known as "Collapse Phenomenon,".
This phenomenon causes worldwide destruction and takes his cousin Hijiri Kasuga to another world.
To solve the mystery of the "Collapse Phenomenon" and bring back Hijiri, Arata enrolls in the Royal Biblia Academy.
Hence, the anime take place in this Academy, where there are seven beautiful female magic users, who will help the Op Mc Arata in his mission.
Read Also: The 10 Exciting Romance Action Anime Series With an OP MC
---
1. HighSchool DxD
Episodes: 48 / Four Seasons

Studios:

 Passione, TNK

Genres:

 Comedy, Demons, Ecchi, Harem, Romance, School
Summary:
High School DxD is known for being an awesome harem anime with op mc, and pretty girls who usually falls in love with the Pervert Issei, specially the gorgeous rias gremory.
the story follows the student Issei Hyoudou who is a pervert.
He does nothing productive with his life, peeping on women and dreaming of having his own harem one day.
Things seem to be looking up for Issei when a the pretty rias asks him out on a date.
although she turns out to be a fallen angel who brutally kills him!
However, he gets a second chance at life when Rias Gremory, who is a top-class devil, revives him as her servant.
Now, Issei must train and fight in order to survive in the violent world of angels and devils.
Any given adventure leads to many hilarious and epic moments with his new comrades.
all the while keeping his new life a secret from his friends and family in High School DxD!