These 15 Good Romance Yandere Anime Series Are Guaranteed to make fall in Love with these Psycho Female Characters.
Welcome to this recommended list of the top 10 best romance yandere anime series that you should really watch if you are into those obsessive crazy anime girls in love. Yandere is a Japanese who refers to those lovely, sickly sweet girls who became obsessive toward their love interest. The truth is Yandere girls are sweet but psycho.
They are sick and they can do and use whatever methods just to be with the one they love. These yandere anime characters are often ready to hurts, kill, and torture in the name of love. With no further addition, let the countdown of our list of the lovable but terrifying yandere girls in romance anime series begin!
15. Mawaru Penguindrum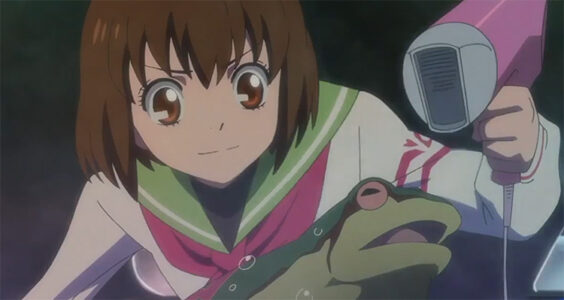 Kicking off our list of the best yandere romance anime series with Penguindrum, a show that focuses on the Takakura family's fate, that is pointing passionately in their direction with equal tides of joy and sorrow before ticking on to the next wish-maker.  Twin brothers Kanba and Shouma live alone when their parents passed away, and they have to care od their little sister Himari, whose poor health cannot decline any further.
On the day their sister is allowed to temporarily get out of the hospital, her brothers take her out to the aquarium to celebrate, where the family's supposed fate is brought forth with her sudden collapse. However, she is revived by a magical penguin spirit. Meanwhile, her brothers are sent on a journey for the mysterious 'Penguindrum'.
14. Kodomo no Jikan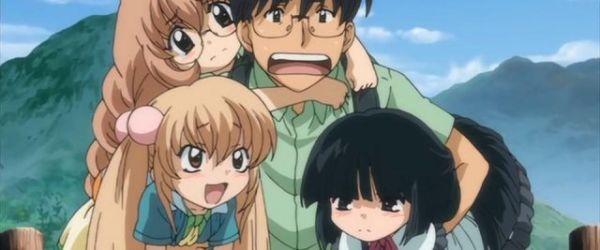 Kodomo No Jikan chronicles the 3rd-grade teacher Aoki Daisuke who didn't expect that the first class he ever taught will be one of the hardest issues of his life.
After becoming unaccepted by the entire class, a glimpse of hope smiles at the teacher when one of his students, Rin Kokonoe, will become obsessed with Aoki-sensei and want to make him her lover. But what exactly are Rin's intentions for wanting to actively seduce Aoki-sensei, and will Aoki-sensei be able to help this yandere girl to deal with them?
13. Shiki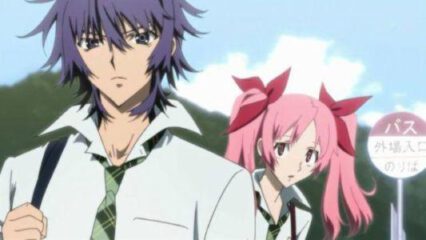 Shiki is one of the best anime series that I have ever watched. The anime also can be considered a yandere romance anime if we took into consideration the main characters' love story.
The story overall starts off when many sudden deaths began occurring in the quiet village of Sotoba, and doctor Toshio Ozaki initially suspects the cause to be an epidemic but soon becomes convinced that something strange is the.
Shiki tells the tragic tale of survival in a world where one cannot easily distinguish between good and evil. The Shiki, as the vampires call themselves, have only their will to live as they clash with the fear of the paranoid unbelieving villagers. Shiki explores the boundary that separates the man from the monster.
12. Hida No Aria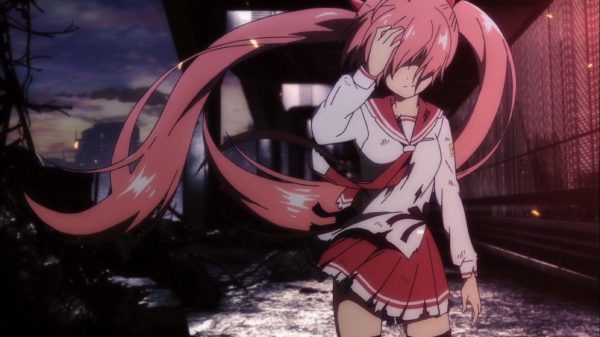 Kinji is an antisocial student of an elite academy that produces Butei, highly skilled soldiers who fight crime in an anarchic society. However, Kinji's peaceful days soon come to an end as soon as he becomes the target of a criminal who hunts Butei members. Her name is Aria, a yandere girl, and an elite Butei, who saves his life and demands in return that he becomes her partner after seeing what he is truly capable of.
11. School Days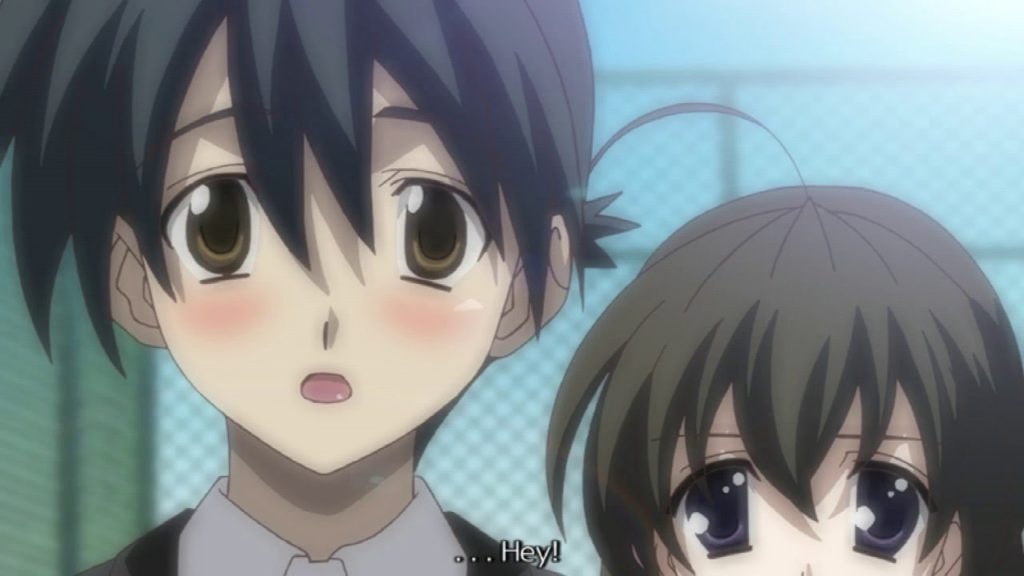 Makoto Itou is in love with Kotonoha Katsura, who rides the same train as him daily. Following the urban legend, he sets her photo as his phone wallpaper – a love charm. When his classmate Sekai Saionji discovers the story, it seems his luck really does change.
School Days is a good romance yandere anime that follows revolves around these three teenagers as they traverse the joys and hardships that come with being a high schooler. In an alive story filled with romance and melancholy, the tale of these three students will linger in the memory long after the momentous conclusion.
10. Big Order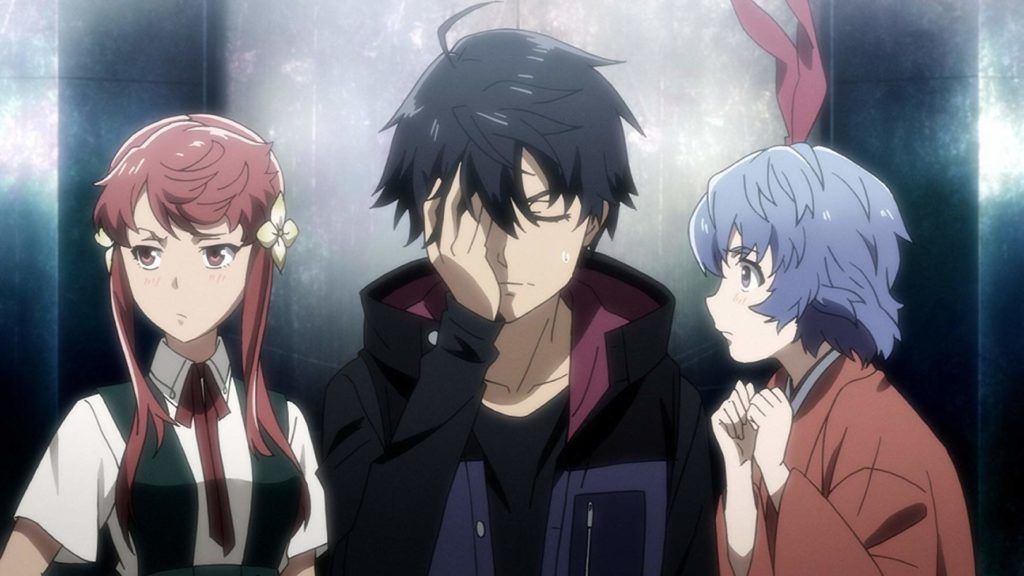 In this action romance and yandere anime the story showcases that ten years ago, a child wished for the destruction of the world. Now, a group of people has the ability to grant their wishes depending on their power. They are called "Order Users".
Before these great people who have the power of "Order," One person excels the most with the ability to rule and conquer the world and turn people into puppets when it is in his jurisdiction. This power belongs to Hoshimiya Eiji, who is also responsible for the destructive phenomena that happened exactly ten years ago.
9. Gate: Jieitai Kanochi nite, Kaku Tatakaeri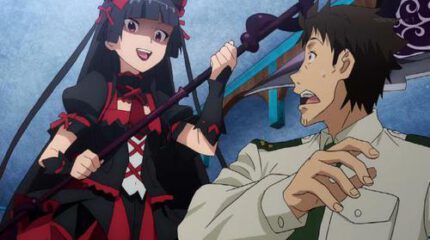 Gate is simply another cool isekai romance series with a beautiful yandere anime girl, that you will absolutely fall for! The story starts off when suddenly, A gate opens in modern-day Tokyo which allows access to a fantasy world. Then, The government Forms a Special military squad in order to establish ties between both worlds.
Youji is the leader of this special squad, and they must visit this unknown world to learn more about what they are dealing with. Moreover, attempt to befriend the locals in hopes of creating peaceful ties with the ruling empire. But if they fail, they face the consequence of participating in a devastating war that will engulf both sides of the gate.
8. Shimoneta to Iu Gainen ga Sonzai Shinai Taikutsu na Sekai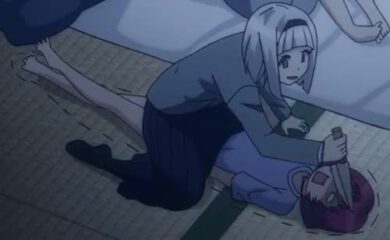 Here is another great romance yandere anime series that follows Tanukichi Okuma, the son of a terrorist who opposes the chastity laws, He just goes to a high school and offers his help to the student council in order to get close to his love interest girl the president Anna Nishikinomiya.
Anna Nishikinomiya is not only his childhood friend, but she is also the girl that he loves. Little does he know that the vice president Ayame Kajou has a secret identity: Blue Snow, a masked criminal dedicated to spreading lewd material among the sheltered public. Tanukichi has caught the girl's interest due to his father's notoriety.
He joins an obscene terrorist organization "SOX" bent on the destruction of everything that his new school stands for, the most prestigious public morals school. Tanukichi will have to do the unthinkable when he realizes that their primary target is the person he admires most.
7. Elfen Lied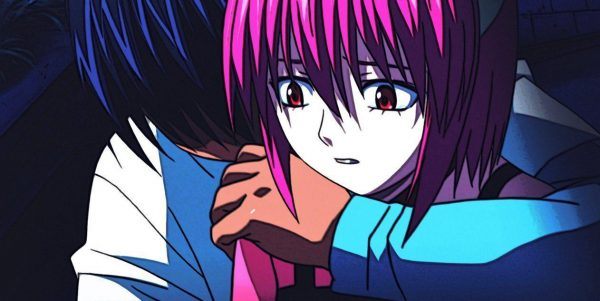 Two university students meet a likely harmless girl "Lucy", Lucy is a special breed of human referred to as "Diclonius,". Lucy is a victim of scientific experimentation by the government. As a result, she is born with a short pair of horns and invisible telekinetic hands.
However, once circumstances present her with an opportunity to escape, Lucy, corrupted by the confinement and torture, unleashes a torrent of bloodshed as she escapes her captors. Hence, she is unaware that she's actually not that cute girl but a yandere mutant serial killer with a split personality.
6. Date a Live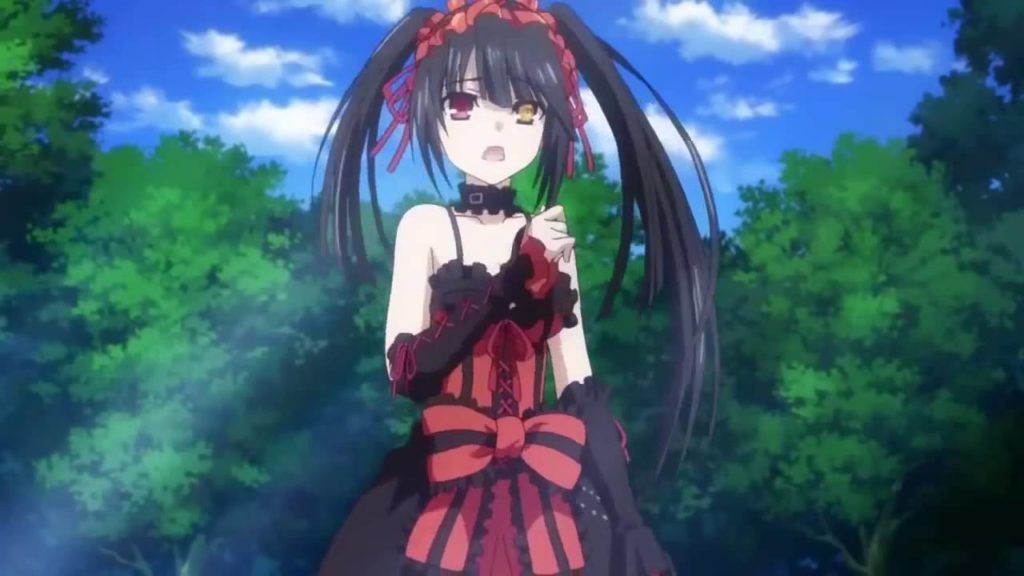 Next up we have Date A live which is a good romance yandere anime series that revolves around the theme of "Before the world ends, kill me or kiss me."
The Student Shidou Itsuka lives alone with his Lovely little sister while their parents are away. Someday when a sudden Space quake occurred he rushed in order to save his sister! He meets a spirit girl who has been rejected by a devastated world.
The girl, who Shido names Tohka, happens to have wiped out much of humanity 30 years ago, and now she is back. The only way to stop her is to date her.
5. Renai Bokun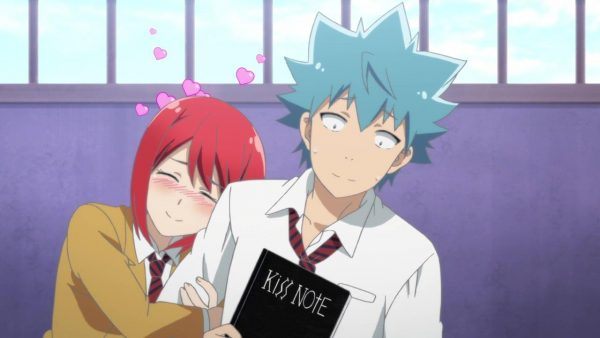 A Pretty but strange girl "Guri" visits Seiji Aino at his home, and he quickly finds himself thrown into a world of romantic troubles. Guri Possess A Kiss Note, which is a powerful notebook that makes anyone who has their name written together will instantly fall in love.
Seiji is madly in love with the yandere Hiyama Akane, a popular anime girl who turns out to have even stronger feelings for him, bordering on obsessive and psychotic. Then Guri convinces Seiji to kiss his crush. Eventually, Akane and Seiji come together but not before Guri decides that she likes Seiji as well. What seems awesome to most guys becomes hell for Seiji who just wants a normal relationship with girls.
4. Bakemonogatari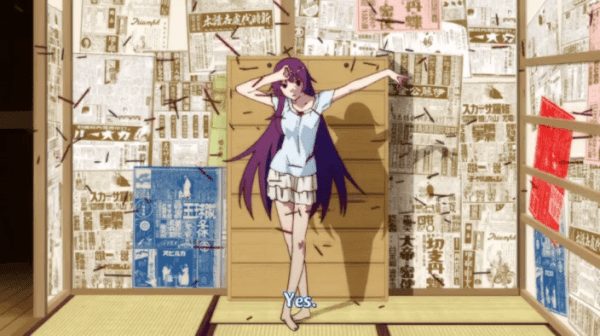 The Story of this romance yandere anime series Follows the former vampire Koyomi Araragi. One day, a loner classmate named Hitagi Senjougahara falls down the stairs into Koyomi's arms.
Hitagi appears to weigh next to nothing, defying physics. Despite being threatened by her to keep away, Koyomi offers his help and introduces her to Meme Oshino, who cured him of vampirism.
Koyomi gradually starts to involve himself in some unusual supernatural creatures cases, meeting new people and discovering secrets about the people he thought he knew.
3. Shuffle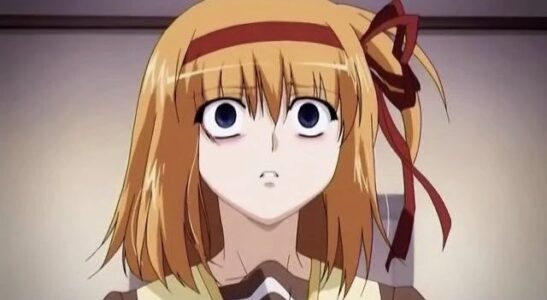 In the Shuffle! anime, Kaede Fuyou is a kind and sweet girl, but she is actually a yandere too, as she suffers trauma from her mother dying. Her childhood friend is Rin Tsuchimi. Kaede wants to hang out with Rin but is pushed aside when Rin chooses to spend time with Asa Shigure.
Along with his playful friendship with upperclassmen Asa and his encounter with the silent but cute Primula, Rin has much on his hands dealing with the affections of each of these beautiful girls. Based on the eroge by Navel. However, now that Kaede's limits were pushed, things will get crazy, and messy, and the obsession is on the way.
2. Higurashi: When They Cry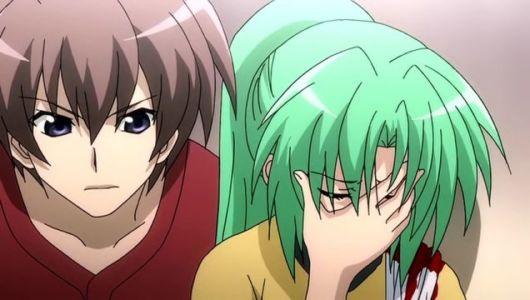 This dark horror thriller anime is not old, but definitely not new. except for the 3rd season that aired back in fall 2020. When they cry is a solid horror romance anime with many yandere and psychopath girls that gives chills, and may even keep you up at night. What is the story about you may ask?
In short, the story is set in a small town, where there is an annual festival, a group of friends, strange murders, mysterious disappearances, and how everything is linked together.
1. Mirai Nikki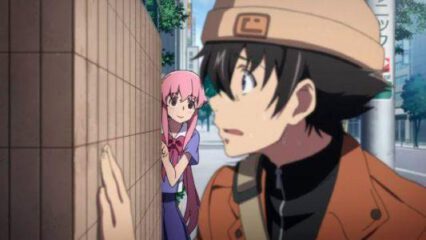 This is the Story of a Lonely high school student, Yukiteru Amano, who spends his days writing a diary on his cellphone. As soon as he met a yandere anime girl "Yuno Gasai" his life will change dramatically, and then a series of actions and romantic moments will take place in this anime.
The Two along with their superpowered diaries that are able to predict the future will compete with other people around for a chance to become the successor of the lord. Mirai Nikki is a great romance yandere anime that you must probably check out.
---
Watch these anime series at Crunchyrol, Anime-Planet,  Animelab