Here the Top Best Saddest Romance Anime Tv Shows to Watch 
We all like anime series that span genres like romance and drama, and of course, there is no sweet relationship without sad moments and hardships, that lead to a happy ending.
Well, welcome to bakabuzz, and if you are a fan of romance anime that depicts sad stories, you are in the right place. So, bring tissues in order to wipe your tears. Because simply we are going to show you the Top 18 saddest romance anime series that you should watch.
Here We Go!!
---
18. Air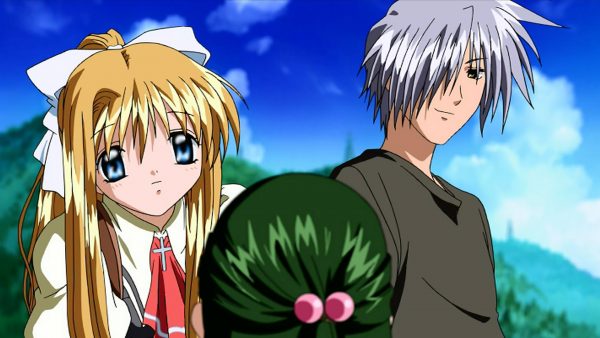 Kicking off the list of the  saddest romance anime series with "Air", which is a show with various great characters that depicts a sweet heart-breaking story
This emotional anime is a good recommendation for those who like drama and the supernatural. however, it can be a difficult story for some to follow.
Overall, the show follows Yukito Kunisaki on his adventure of looking for a girl with wings who flies in the sky. During this journey, he stops in a small town for a bit, in order to make some money. There, he meets a strange girl named Misuzu. who invited him to stay and spend some time with her.
Yukito decides to settle down in the small town, without forgetting to continue seeking to find the winged girl.
Read Also: Top 20 Romance Anime Series of 2020 to Watch
---
17. Irozuku Sekai no Ashita kara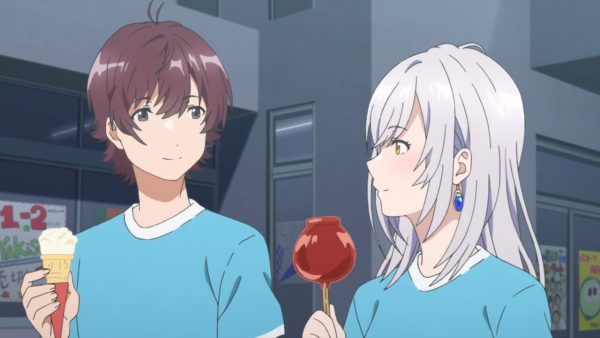 With a total of 13 episodes, first aired in the fall of 2018, and Spanning genres like Drama, Romance, and Magic. this school anime highlights a sad and emotional story, that follows a color-blind beautiful girl from a family of mages, who will get the chance to travel back in time and joins the high school of her grandmother's younger self on a mission to connect with her blocked-off emotions.
---
16. Rascal Does Not Dream of Bunny Girl Senpai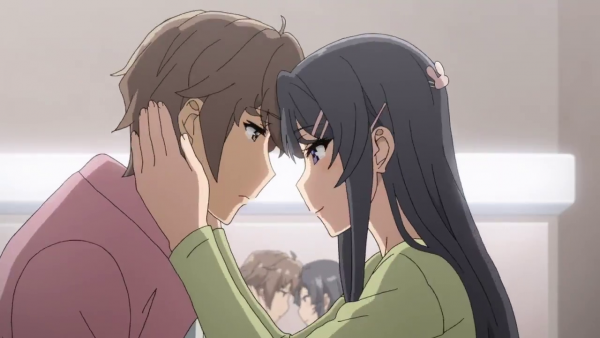 Hey Boy, don't let the title or the visual art of this anime fools you, this is not ecchi! there are no naked bunny girls either! so be prepared to watch a solid saddest romance anime tv show that you will never forget.
Released in 2018, this Fantasy Drama Anime follows The seemingly normal life of the main character Sakuta Azusagawa, a high school student whose life will turn upside down upon meeting a wild bunny girl that seems to be invisible to others.
---
15. Sakurasou no Pet na Kanojo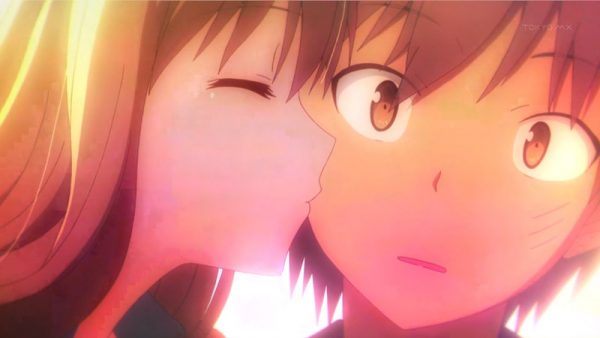 Known also as The Pet Girl of Sakurasou, this is another good saddest romance anime series, that also has drama, comedy moments, and situations going on too.
Produced by J.C.Staff the series takes place at Sakura Dorm, which is a place that gathers the most trouble-making and delinquent students.
Due to keeping a stray cat, Sorata Kanda was punished and found herself joining the Sakura Dormitory too. where it is so hard to fit in with the bizarre collection of dorm residents.
The story is enjoyable to watch as it explores their daily lives, talents, hard work, romance, and friendship.
---
14. One Week Friends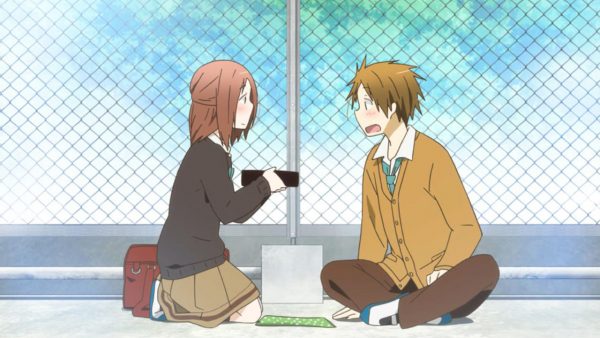 Produced by Brain's Base Studio, One Week Friends is a slice of life romance comedy anime that explores the story of the main character Hase Yuuki, who is interested in his reserved quite crash Fujimiya Kaori.
So, now that Hase Yuuki has the courage to speak with his classmate, he decides to ask her to become friends. Will they become friends?
---
13. Bokura Ga Ita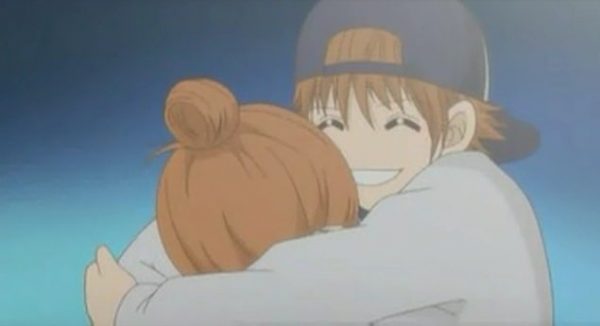 Bokura Ga ita is an amazing Slice of life, Romance anime series, with sad moments that may even make you cry, the story follows Nanami Takahashi, who wanna make many new friends. 
Yano Motoharu is a popular boy in the school, but he cares little for Yano and Nanami doesn't like this attitude either.
However, Nanami soon begins to warm up to Yano and takes a liking to him. 
The two will starts dating, but the problem is that they will find themselves living in the shadow of Yano's relationship with his formerly dead girlfriend.
Hence, Nanami and Yano struggle to keep their relationship afloat amid misunderstandings and heartache with the certainty of their love for each other.
---
12. White Album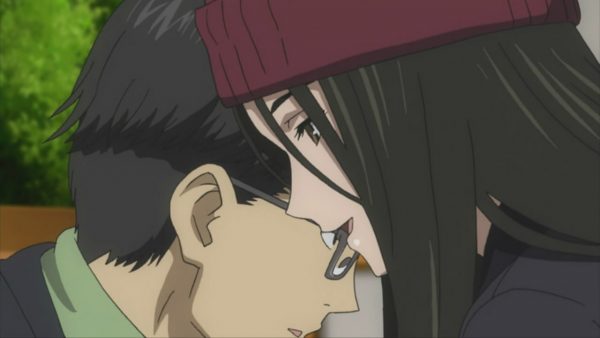 Well, this is one of the most underrated saddest romance anime that depicts the drama and happy moments of Touya Fujii, who is an ordinary student, along with his famous girlfriend.
So, while it may seem exciting to watch your girlfriend on television, how does Touya really feel about all this? Between the challenges associated with Yuki's career and other people that Touya meets at his university, their love story may not last…
See Also: 20 Best Sad Anime Series that will Make you Cry
---
11. Nagi No Asukara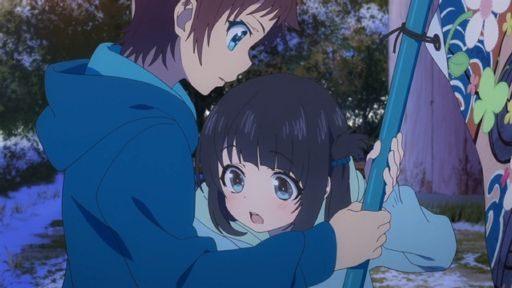 This Anime spans genres like fantasy, romance, and drama, Nagi No Asukara is so valid and really solid, the series depicts a sad story about: Long ago, all humans lived in the ocean. But some who longed for the land abandoned the ocean, casting off the special raiments granted to them by the sea god to adapt them to life under the sea…
Though mankind was divided into sea dwellers and land dwellers, each with different ways of thinking, they were all still fellow humans, and they continued to maintain contact as time went on.
---
10. Rumbling Hearts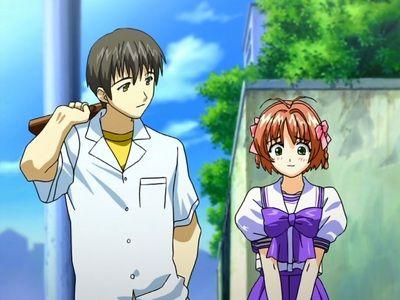 Rumbling Hearts is probably one of the best drama anime i have ever seen, mingled with romance, and a beautiful mess of emotions, some that bring joy, and other that are sad.
this anime really worth watching, as it highlights the daily lives of four high school friends, and the tragic turn of their lives due to an accident that leaves one of them in a coma, leading to a relationship between the girl's boyfriend and one of her friends.
Hence, things are never the same for these four friends again…
---
9. Ef: A Tale Of Memories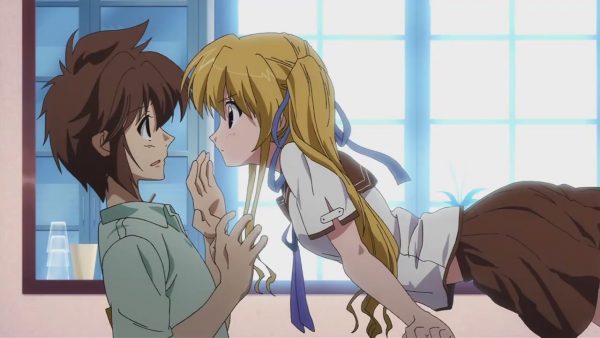 This is an anime that spans genres like: Romance, Supernatural, and Drama. This is not a regular anime, but more like an artistic art come to life.
Watching Ef: A Tale of Memories and its other seasons is a unique experience! so sit tight and follow a cool story set years in the past, Himura Yuu is a diligent young man focusing solely on keeping his top academic position at Otowa Academy. One day, he meets a mysterious girl named Amamiya Yuuko, who, to his surprise, recognizes him. Memories of a distant childhood, memories rather left forgotten – meeting Yuuko again will force Yuu to confront the regrets and sorrows of their collective pasts and presents…
there is more to know so just watch this amazing series as it is considered one of the saddest romance anime ever and thank me later.
---
8. Golden Time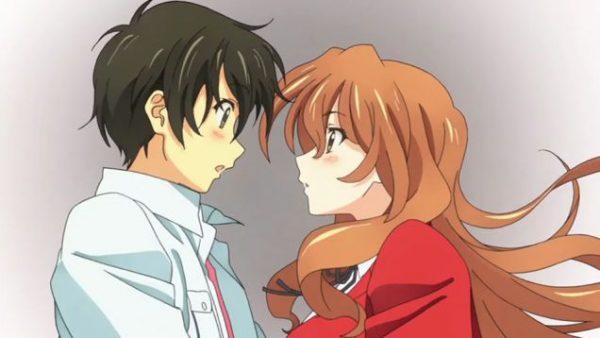 Golden Time is Romance Comedy but sometimes a sad Anime Series that depicts the story of Banri Tada, who Due to an accident, he is suffering from severe memory loss.
However, he befriends fellow freshman, Mitsuo Yanagisawa, and begin a new life at law school in Tokyo.
A gorgeous, yet obsessive, Kouko Kaga barges into his life which leads to the beginning of an unforgettable year
Banri learns that this is a new life and new world, where he can start from zero, have new friends, fall in love, makes mistakes, and grow.
Hence, this path will lead him toward a blindingly bright life that he will never want to forget.
---
7. Plastic Memories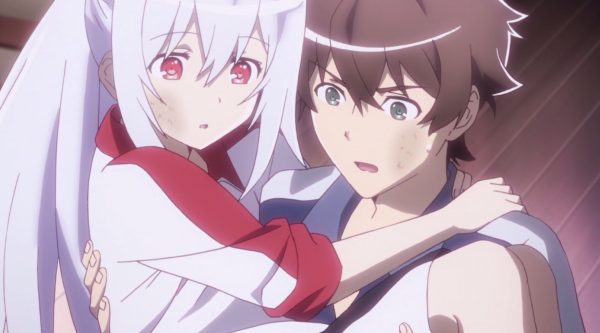 Plastic Memories is another good romance drama anime, which will teach how to deal with the inevitable sad ends that approach every day.
The story follows Tsukasa Mizugaki who manages to land a job at an Intelligence company and is responsible for the creation of "Giftias" technological species that take the form of normal humans.
However, unlike humans, Giftia can only live for a maximum of approximately nine years.
This is one of the saddest romance anime that you should watch! as it will get interesting as soon as Tsukasa falls in love with a beautiful Giftia named Isla. who is considered the best in Giftia retrievals? Slowly, their relationship progresses, and as both slowly fall in love, Isla is revealed to be nearing the end of her own lifespan.
Check Also: The Best Romance Movies of all Time to Watch Right Now!
---
 6. Angel Beats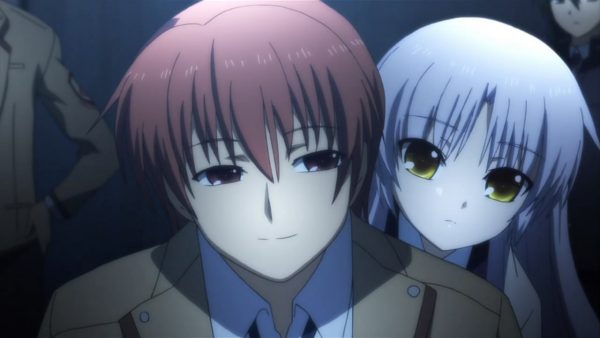 This is one of the most emotionally saddest romance anime series that will make your eyes cry for sure. What makes the series sadder is the perfect music and amazing visual effects, which makes the show one of the saddest anime you'll ever see.
Angel Beats! takes place at a high school in the afterlife, a type of abode of souls where people have experienced trauma or hardships in life and must overcome them before passing on and being resurrected. The main story focus on Yuzuru Otonashi, a boy with amnesia who ends up in the afterlife.
---
5. Guilty Crown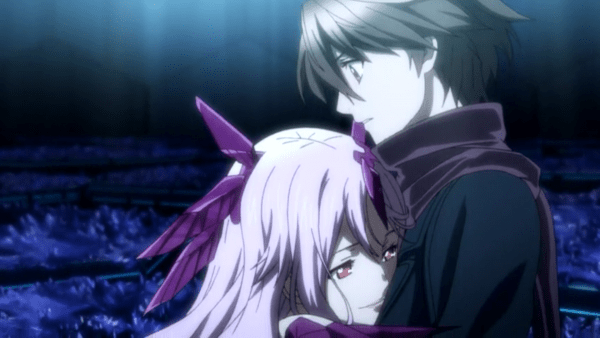 You have missed so much in your life if you haven't seen "Guilty Crown" an anime that cant be created twice. Well, this romance, action, fantasy, and sad dramatic anime series follows the main character Ouma Shu, who has been avoiding making trouble for others.
However, his life will turn upside down upon meeting a beautiful girl called Yuzuriha Inori, a key member of a resistance guerrilla group called "Funeral Parlor", whose members pilot mecha weapons to fight against the government.
The story will develop way more than what you can imagine, wanna know more? go watch this show right now!!!
---
4. Orange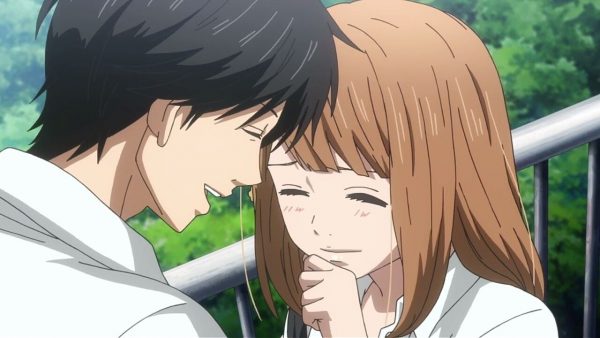 Orange is one of the saddest romance anime stories of all time, it will make you cry, but In the end, it will make you more appreciative of life and gives it more importance.
Naho is heeding warnings in a letter from her future self, that's why she wants to fix her mistakes by making sure the Naho from the past can make the right decisions, especially toward Kakeru.
What's more shocking is that she discovers that ten years later, Kakeru will no longer be with them. With the future letter in her hand, Naho now has the power to watch over Kakeru closely.
---
3. Anohana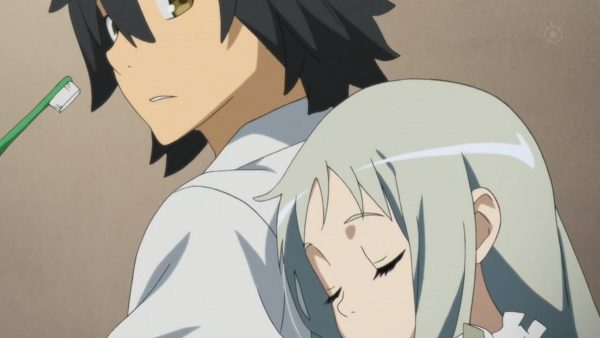 Anohana is one of the most successful saddest romance anime series ever, that will make you cry for sure. The show will play with your emotions, and you will get a tear-jerking experience, So don't miss it out.
the story follows a group of friends who have drifted apart, after the death of Menma. but the ghost of their long-lost friend might just be enough to bring them together once again.
The group meets up so that Menma can finally make her dream true and move on, while simultaneously providing her friends the tips they need to carry on without her.
Well, within the story, we will discover how Menma's death affected all of her friends, as they come to terms with their own inability to cope and overcome their feelings of guilt.
---
2. Clannad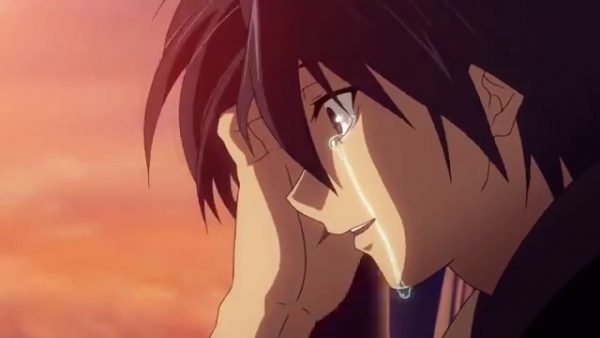 Produced by Kyoto Animation, Clannad is romance drama anime that will make cry like a "bi*ch". it consists of two seasons: the twenty-three-episode-long Clannad which is infinitely more sad and depressing. followed-up, up with the twenty-four-episode-long Clannad: After Story.
While the first part of Clannad deals with run-of-the-mill high school drama, mostly friendships and romantic relationships. the second part is much more serious and has an impactful look at the struggles of adulthood (with a strong plot that deals with the importance of family).
---
1. Your Lie in April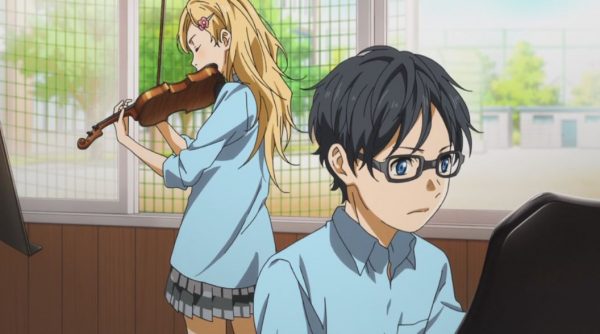 Your lie in April is one of the best saddest romance anime series ever created. focuses on the process of Kousei's recovery as he discovers that music is more than playing each note perfectly, and a single melody can bring in the fresh spring air of April.
falling in love with Kaori along the way. Unfortunately, much like the anime's bright color palette, Kaori's cheerfulness is merely masquerading the impending tragedy.
Set to a beautiful, touching soundtrack, Your Lie in April is a deep-felt and heartbreaking story that deals with emotional trauma, overcoming loss, and moving forward. It'll make anyone shed a tear.
Read Also: The 20 Amazing Japanese Anime Movies You Must Watch Right Now!