What are the Best Anime Movies of 2020 that you Should Watch?
The best anime movies of 2020 to watch! Most of these anime films were nearly released throughout the last year, so they are relatively new.
Hey everyone and welcome back to BakaBuzz, today we will cover the best anime movies that have been released in 2020.  We hope that you will discover and enjoy these brand new movies on this list, and comment down below if you've seen and liked them.
10. Kud Wafter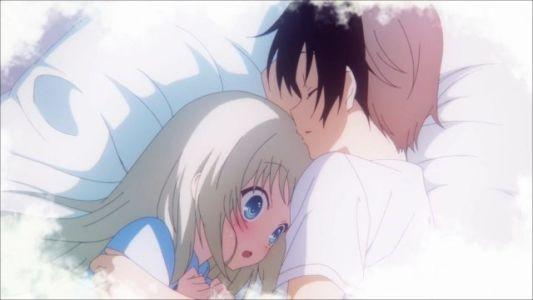 This 2020 anime movie is called Kud Wafter, it was released precisely on November 28th and is just under an hour long (50 minutes to be exact). It is more of a short magnificent story rather than a full blown movie, but nevertheless has entertained many anime fans around the world.
With different themes like comedy and romance, this is one of the best anime movies of 2020 to watch and enjoy right now.
9. High School Fleet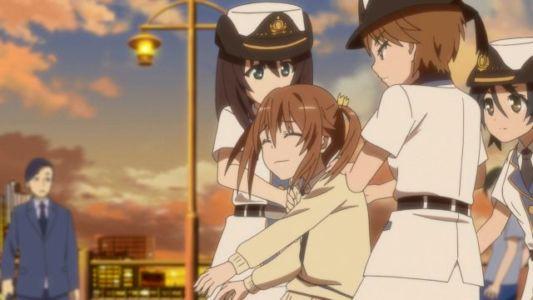 Next up, among the best 2020 anime movies that you should really check out, we have High School Fleet, being Released at the beginning of 2020, January 18th to be exact, this is a 1 hour and 43 minutes long anime movie that will make you feel more active with its packed-action and thrills.
Strangely enough, this anime movie of 2020 received good feedback better than the original anime, and both are sharing the same themes of action, school, and military.
8. Happy-Go-Lucky Days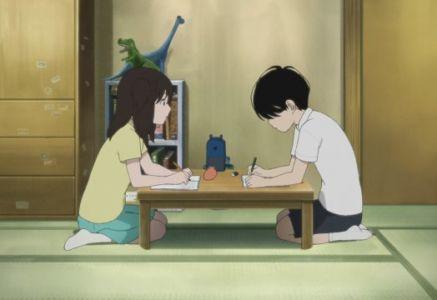 Also known as "Dounika Naru Hibi", it was released on the 23rd of October and lasts 54 minutes. This is a good anime movie that contains many short stories about love, relationships, intimacies, and other awkward subjects. It has a very unique art style and is filled with drama, romance and is also features some slice-of-life themes. Many anime fans liked it so far, so it is definitely one of the top movies of 2020 worth watching.
7. Majo Minarai wo Sagashite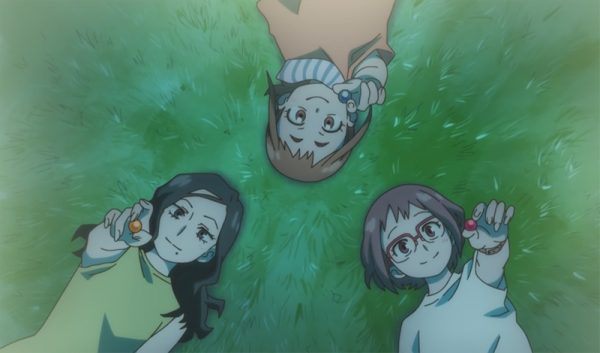 Coming up, we have Majo minarai wo sagashite, which is one of the best anime movie releases of 2020. Also known by its English name "Searching for Witch Apprentices", this story brings 3 girls together, and none of them would have met up if it wasn't for a magic gem.
One of the girls is an office worker, another is a college student, and the third is a part-time shop worker. All three are mysteriously brought together in this good comedy, magic filled anime film.
6. Twittering Birds Never Fly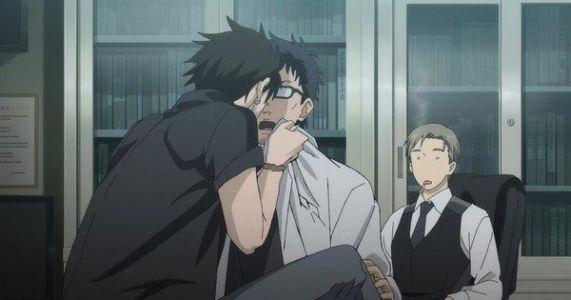 Yashiro is one of the main characters of this 1-hour and 25-minute epic anime movie, he has a bodyguard named Doumeki Chikara and this is where the yaoi begins. For those who don't know, yaoi refers to anime romance between two men.
Twittering Birds Never Fly is a 2020 film that spans genres of yaoi, tragedy, romantic fantasy, and slice of life. Therefore, it is one of the best anime movies to watch if you like the yaoi themed stories.
5. Gotcha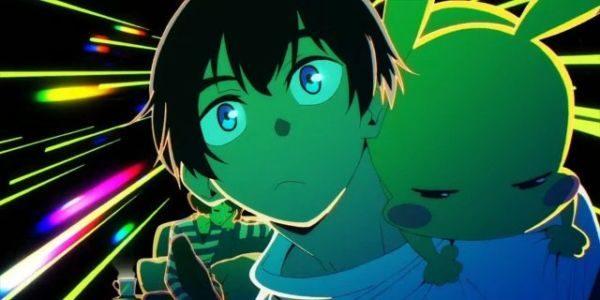 Among the best anime movies that were released in 2020, we got "Gotcha", which is an amazing piece of top-notch animation. This "movie" is more classified as a music video. It is a Pokémon-themed music video for the song "Acacia" by BUMP OF CHICKEN.  Not really much to say on this one, but give it a watch, and enjoy the animation art style that will keep you hooked.
4. Burn The Witch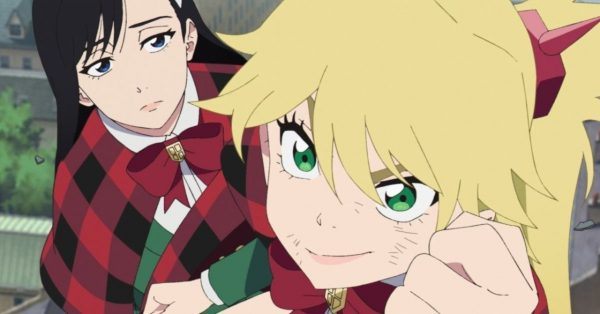 Coming from a manga with only 4 chapters, and an anime with only 3 episodes of 20 minutes each, we have the one-hour-long movie of Burn The Witch. Lucky for fantasy-loving weebs, this a story filled with action, magic and of course, fantasy, and revolves around Noel Niihashi and Ninny Spangcole, who are witch and protection agents for the Wing Bind organization. Their mission is to protect and manage the dragons within London on behalf of the people.
3. Kimi Wa Kanata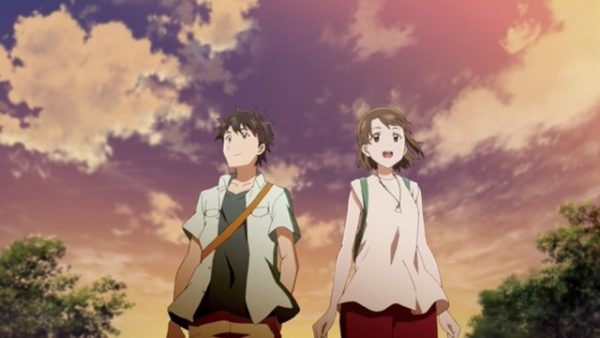 Next up among the best anime movies of 2020 to watch, we have "Kimi Wa Kanata". Also known as "You Are Beyond", this drama and fantasy-themed anime movie is 1 hour and 35 minutes.
The story depicts One of the main characters, Mio,  who likes the other main character, Arata. However, she can't seem to find a way to tell him. Over time, something terrible happens, and this is where the story gets even more interesting.
2. A Whisker Away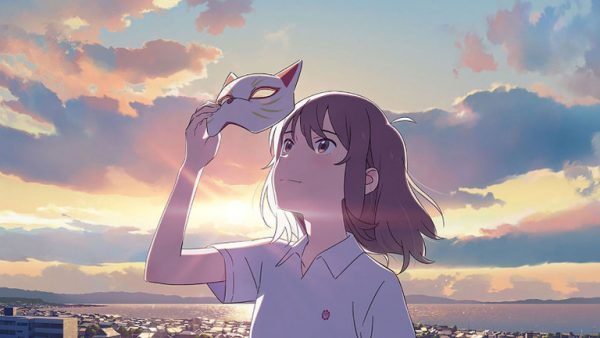 Coming up at number 2 of the best anime movies of 2020 to watch, we have "Awhisker Away". The anime film chronicle the story of Miyo Sasaki, who finds a way of talking to her crush, and that way is by taking on the form of a white cat.
She hears all of the problems he goes through, but in her animal form, she can't really help with any of them.  This leads her to wonder whether she should tell him everything in order to help him, or just be a cat to listen.
1. Kimetsu no Yaiba: Mugen Train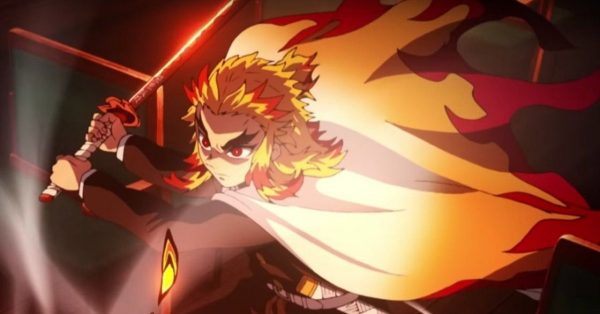 Finally, at number 1 among the best anime films of 2020, we have a spin-off film of the well-known series "Kimetsu no Yaiba.
Also known as the Demon Slayer Movie, or "Demon Slayer: Infinity Train". This 2 hour movie involves Tanjiro and his friends as they try to investigate some very strange disappearances which happen on a train.
It was released in October of 2020 and has been enjoyed by many fans of the original series. Well, this is a film that break the records of movies box office worldwide, and became Japan's highest-grossing movie ever!!