Netflix has a large amount of good movies, series, shows, and even anime series to watch, so if you are a fan of one of one the mentioned themes, you should definitely became a Netflix member, in order to enjoy the best of your favorable things to watch on the go.
And on Bakabuzz we have already covered some anime and films lists that are available on Netflix, that's why are going to give something new. Hence, today we are digging deep a little bit inside netflix to compile a list of the best Korean movies to check out, since these type of films has a large audiences that prefers these Korean hits, and they are right because their movies are becoming more and more enjoyable, pertinent, with great story-lines, and epic cinematic features, that will make you say: Oh My God; is that for Real!
So with no Further Ado! allows us to show you the best Korean Movies Available on Netflix To Watch Right Now!
---
20. Psychokinesis (2018)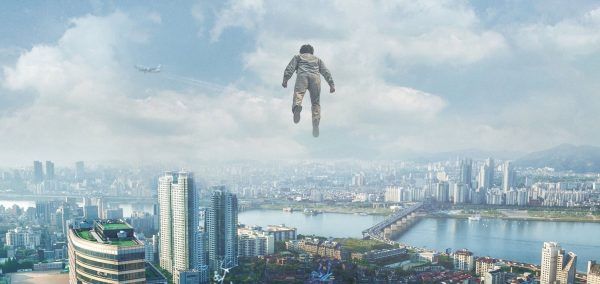 Starring: Ryu Seung-ryong, Shim Eun-Kyung, Park Jung-min, Kim Min-Jae, and Jung Yu-mi
The central character of the film, Shin Seok-heon, is a security guard who comes to know that his daughter Shin Roo-mi, the owner of a small successful fried chicken restaurant in Seoul, has got into a tussle with a construction company over her establishment, In order to create a large shopping center for Chinese tourists .this establishment is run by the mob.
After drinking water from a spring that a meteor landed in, spring which gives him the superhuman ability of telekinesis. He uses his newfound ability to reconnect with his estranged daughter, and he plans to teach the mobsters a lesson In retaliation for what they did to his daughter.
Read Also: The 20 Best Disney Animal Movies You Should Watch
---
19. Train to Busan (2016)
Starring: Gong Yoo, Ma Dong-Seok and Jung Yu-mi
Seok-woo and his daughter, Soo-Ahn, are boarding the KTX, a fast train that will bring them from Seoul to Busan. But during this trip, the apocalypse begins, as the train departs, a young woman runs onto the train unnoticed. She turns into a zombie and attacks a train attendant, who also turns. They proceed to attack a majority of passengers, and they too become zombies before infecting others throughout the train. Hence the excitement and challenges begin.
This Korean Film "Train to Busan" is one of the best horror movies on Netflix and of the last decade for that matter. Buckle in, and don't be surprised if it makes you feel something by the end.
---
18. Revenger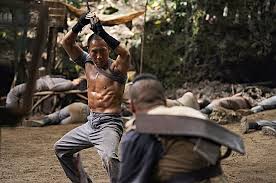 Starring: Bruce Khan
If you are a lover of martial arts movies, I advise you to open Netflix and look for 'Revenger' right away, This Korean movie is about a former police officer who is devastated after his family is brutally killed by certain criminals. He finds out that these criminals are presently locked up on a prison island, and thus he decides to get himself arrested and sent to the same prison. Once there, he plans to hunt them down and inflict upon them the same pain and suffering that they had made his family go through. The story of 'Revenger' does not really have much to offer. The film triumphs with its high-octane action scenes, and it can even be said that it has been made keeping action junkies in mind.
Check Also: 10 Best Anime Series on Netflix Worth Watching Right Now
---
17. Tune in for Love (2019)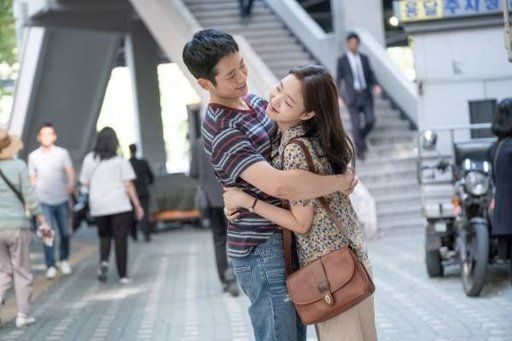 Starring: Kim Go-Eun and Jung Hae-in
Tune in for Love is an 2019 South Korean romance film, its story takes place in the 1990s and reflects on the IMF crisis of 1997. Mi-soo, a hardworking part-time worker at a bakery, that she inherited from her mother, exchanges stories with Hyun-woo on a radio program. After feelings spark, both fall in love but even under the best of circumstances, a dark secret threatens to get in their way.
---
16. Burning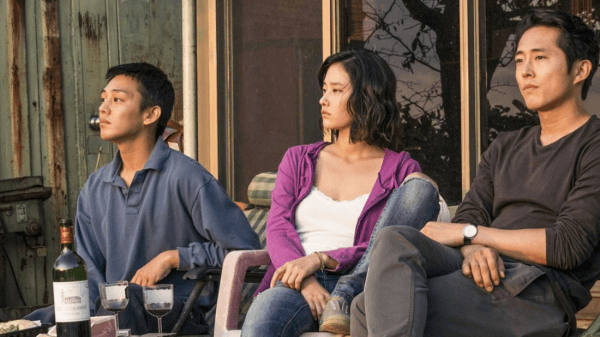 Starring: Yoo Ah-in, Steven Yeun, and Jeon Jong-Seo
Burning was named Best Foreign Language Movies for the 91st Academy Awards of 2019 and is the first Korean film ever to reach the categories final list, its available on Netflix so go and watch Burning, that showcases the story of An aspiring young novelist Lee Jong-Su catches feelings after becoming reacquainted with a childhood friend and classmate. When she returns from a trip abroad with another man, an unfortunate and metaphoric turn of events leaves the writer with no choice but to defend his new friend's honor, even if hers was never his to do so.
See Also: The 20 Best New Romance Movies of 2019 to Watch
---
Continue Reading By Clicking the Next Button