Isekai Anime 2022: The following article will list the top and the best new isekai anime of 2022 To Watch.
With many releases of isekai anime of 2022 so far! It is expected to be an outstanding year for fans of another world-themed series, due to the recent influx of high-quality anime series.
Isekai anime is one of the most popular genres in the industry. It has been around for a while and it is not going anywhere anytime soon. In this article, we will be listing the best isekai anime to watch released in 2022.
Why You Should Be Watching Isekai Anime:
Isekai anime is a genre of anime that features characters who are transported to alternate universes. The word "isekai" means "another world" in Japanese. These stories typically involve the protagonist being transported to a world with strange customs and/or different technology levels than the world they came from.
Some of these anime stories are set in a medieval-style fantasy world, or in a gaming world, while others are in more technologically advanced worlds. It can be difficult for an outsider to understand the customs and culture found in these worlds, which is what makes them so interesting to watch!
With no further addition, here are the best new isekai anime of 2022 set in an alternate world that every fan should watch!
20. Uncle From Another World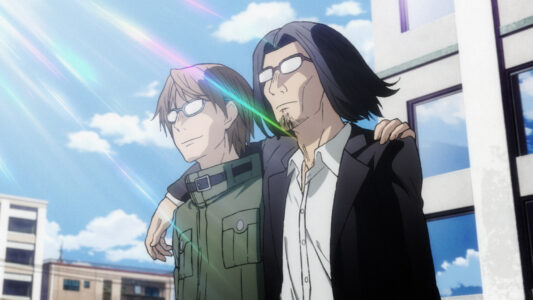 Kicking off the list of isekai anime of 2022 with Uncle from Another World. I can't say that I've seen many quality isekai anime tv shows like this lately. This show has a different concept to it, revolving around Uncle and Nephew. Yōsuke Shibazaki (Uncle) and Takafumi Takaoka (Nephew) are the two main characters in this another-world anime series.
Seventeen years ago, Takafumi's uncle fell into a coma but now he's back like a man been risen from the grave. Right after that, Takafumi finds out two surprising mysteries: His uncle used to be a vivid gamer and during his coma, he was also teleported to another world!
Now Takafumi, rooming with his uncle who was utterly ignorant about advances in the past two decades, like high-speed internet, technologies, and modern anime. Now he has to catch up with him on what happened when he was comatose.
19. Isekai Yakkyoku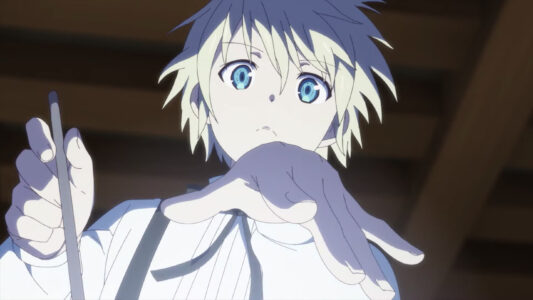 After working himself to death at the age of 31, the former pharmacist discovers that he has been reincarnated into a medieval world as Falma, a child of the respected De Médicis family. In such a magical world, It turns out that Falma's body is actually a host of the guardian deity of medicine. The boy has been granted magical abilities as well as the ability to diagnose illnesses in people with a quick touch.
He soon discovers that medical care is a privilege that only nobles get to experience in this universe. Even though, it can be ineffective or even detrimental. Using his modern knowledge and divine power, Falma has always wanted to improve the healthcare situation in the San Fleuve Empire and make it easier for everyone to access. With his pharmacy skills, he'll get closer to his goal.
18. Reincarnated As A Sword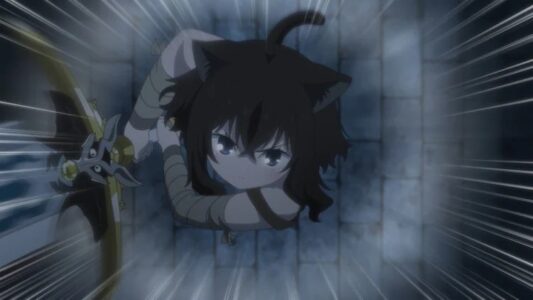 This is another good isekai anime of 2022 that you will absolutely fall in love with. Chased, tortured, and killed – this is the tragic story of what happens to the Black Cats community. Fran is a young girl who is a Black Cats member, she has been oppressed and persecuted since birth. Growing up in a dark world, she's always dreamed of being able to get her revenge against those who have done wrong to her people.
She will cross paths with a talking sword looking for a beautiful wielder. The encounter changes the course of her life. With the help of her new cunning ally, Fran will fight to get the recognition of belonging and recognition that has been denied to her kinfolk. With an unyielding force, she embarks on a treacherous journey with her magical sword.
17. In the Land of Leadale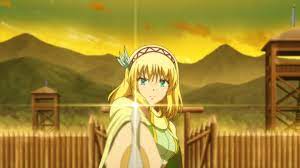 This new 2022 anime series follows Keina Kagami, a young woman who gets transported into the VRMMORPG world of Leadale after the life support that kept her alive fails. Reincarnated in the body of her old character, "Cayna," she immediately notices that things are different from what she remembers. She learns that 2 hundred years have passed since she last played.
However, Cayna is not disappointed by this. As a new fantasy journey awaits with unfamiliar faces and many exciting prospects to be discovered. The Land of Leadale has streamed during the winter of 2022, has 12 episodes, and its genres span adventure, fantasy, isekai, and reincarnation.
16. Ascendance of a Bookworm Season 3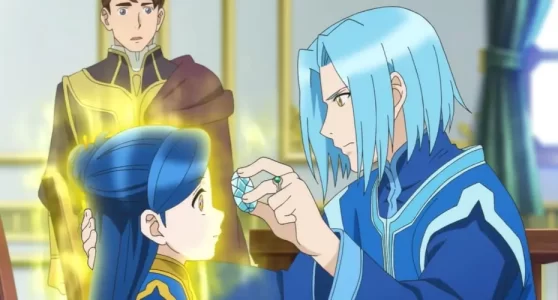 Isekai series like Ascendance of a Bookworm is popular among fans because it's still valid and exciting show. It's a good thing that we got the chance once again to watch the third season in April 2022.
The story of the reincarnated book-lover Myne straddles between two worlds. In a past life, she died in an earthquake that took place as she was saving books from the collapsing stacks. Instead of dying in real life forever and disappearing into a void, she wakes up in the new body of Myne in another world where she has to complete the mission. All her missions give her a chance to help books reach more people in this world.
Continue reading by clicking the next page: