5. Trapped in a Dating Sim: The World of Otome Games Is Tough for Mobs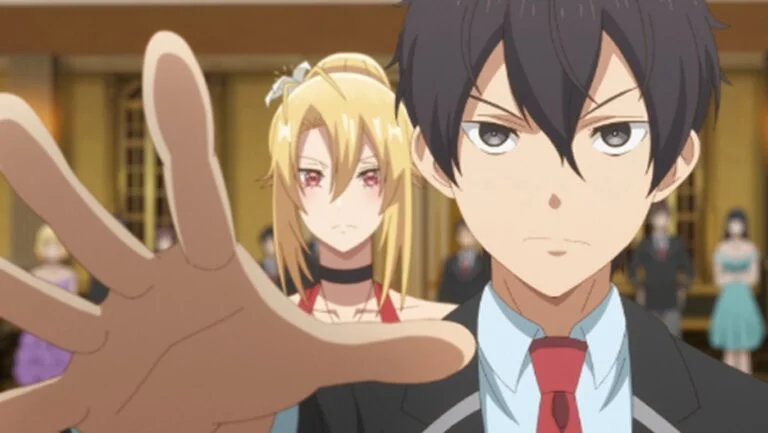 Trapped in a Dating Sim: The World of Otome Games is Tough for Mobs, is a good isekai anime of 2022 that is worth checking out since it unveils the truth about the gaming world.
This anime's story revolves around Leon- he was a boring office worker in his previous life but is reborn into the world of dating sim video games. He's living a brand new life as an in-game character and is ready to undergo such an epic adventure.
In this game world, he has to basically find out the shadowy people that trapped him there. With his backstory and the retained memories from his previous life, he will have an immense advantage in such a new life.
4. Life with an Ordinary Guy who Reincarnated into a Total Fantasy
Next up, we have another fresh and new isekai anime of 2022 that depicts: Since school, Tsukasa was lucky with women due to his good looks, but Tachibana has had very little. However, while Tsukasa has never shown interest in the opposite sex at all, Tachibana is always dreaming to have a girlfriend.
Even though they are complete opposites, these two have stayed best friends. One night, they were coming home from a party where Tsukasa was the center of attention as usual. Tachibana in a drunk state unwillingly wishes to be a girl, charming enough to steal anyone with eyes.
As if they had been answered by the heavens, someone appeared before them, transporting them to another world to defeat the Demon Lord and granting Tachibana's deep desire. Tachibana found himself in the body of an impossibly attractive girl and he instantly attracted everyone. Even his friend succumbed to her charms.
Tachibana gets a glimpse of Tsukasa's good looks and understands the reason for his popularity. Before they get caught up in each other forever, they need to complete their mission or else risk staying in their weird love story.
3. Skeleton Knight in Another World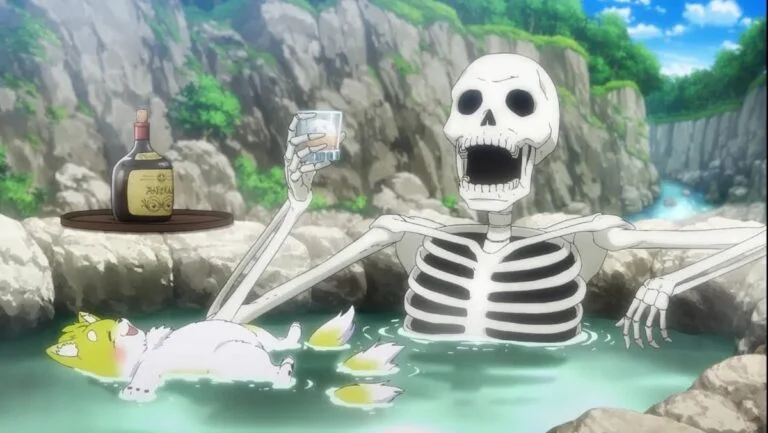 Much like the popular anime series Overlord, Skeleton in Another World is a good isekai anime recommendation that aired in the Spring of 2022.
This is the story of a vivid gamer playing video games until he fell asleep…and when he woke up, he found himself in the game world. As it turned out, his body had been replaced by a skeleton.
Featuring powerful weapons and armor with a frightening skeletal appearance, it doesn't take long for our hero to realize that he has to find his place in this new land. However, all his dreams for a relaxing life are shattered when he meets a mysterious elven warrior, setting him on an adventure full of danger and excitement.
2. Overlord Season 4
If you love isekai themed-anime, you might already watch Overlord, which is one of the most popular isekai anime of all time. Needless to say, this year's fourth season was one of the most anticipated and received a lot of praise once it started airing in 2022.
Overlord follows the adventures of Momonga, a powerful wizard in a popular video game who still playing until the game's servers are about to shut down. After the game shut down, he notices that he's still conscious in the game, and he ponders if his guild mates are still logged on too.
When faced with this odd situation, Momonga commanded his servants to help him investigate and try to find out what has led to this development and if there are other people in the same condition.
1. The Rising of The Shield Hero Season 2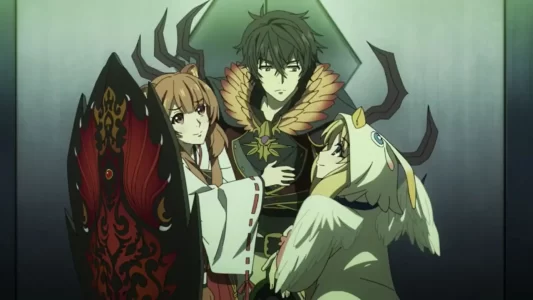 The hype around Rising of the Shield Hero has been getting stronger for a long time now, mainly because it's one of the most anticipated Isekai anime of 2022. If you're looking for some good viewing this year, I would recommend picking up Season 2 of Rising of the Shield Hero as well.
This is is a top-rated isekai anime tv show that shares the story of a boy who's betrayed, takes revenge, and comes out overpowered. It has been praised for being an innovative story with many twists.
Suddenly, The main character was transported to another world with a shield that made him one of the world's best defenders. This adventure started off strong, but the protagonist had to completely start over when his reputation was shattered. The desire for revenge and to regain his good reputation is the driving factor of this story.
Don't Miss: