Today, we will show you the best isekai anime that are scheduled for a 2024 release. As 2023 isekai animes were so far so good! The excitement escalates with the confirmation of new great releases for the upcoming year. 
Well, in 2024, we can anticipate the return of fan-favorite anime like Youjo Senki Season 2 and The Rising of the Shield Hero Season 3, as well as, the second season of The Eminence In Shadow is set to join the list. But that's not all—new anime series like Ragna Crimson and Kekkon Yubiwa Monogatari promise fresh and unique otherworldly stories for 2024.
This list is dynamic and will continuously be updated as more isekai anime for 2024 are unveiled. Whether you save this post for reference or revisit it, we'll ensure you're always up to date. Without further ado, here's a list of the 24 confirmed isekai anime lineup for the year 2024!
24. Potion-danomi de Ikinobimasu!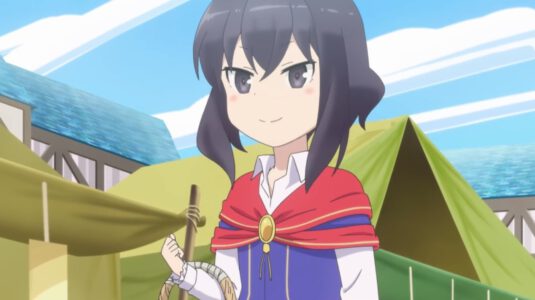 Potion-danomi de Ikinobimasu! is an upcoming Isekai and Reincarnation anime of 2024, adapted from the manga of the same name. The series revolves around the story of Kaoru Nagase.
Caught up in a mysterious phenomenon and losing her life while returning home from work, she finds herself at the mercy of a time-space distortion caused by a higher life form.
Yet, fate takes an unexpected turn as she is granted a second chance with a younger body and the incredible ability to craft any potion she desires in a whole new world.
23. Buta no Liver wa Kanetsu Shiro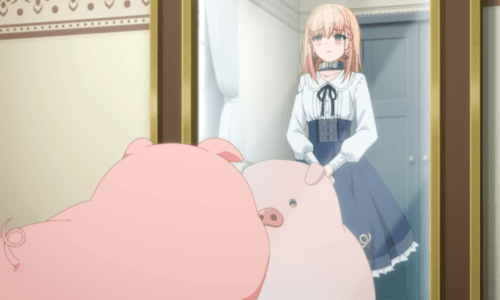 Buta no Liver wa Kanetsu Shiro" is an upcoming isekai anime set to premiere either in fall 2023 or winter 2024. The series is produced by Studio Project No.9 and falls under the genres of Comedy and Fantasy.
The story follows an unappealing otaku who unexpectedly wakes up in the body of a pig after fainting while eating raw pig liver. This unique situation lands the pig in the company of Jess, an innocent girl with the extraordinary ability to read people's minds.
Despite the pig's uncouth thoughts, Jess accepts him, even though she plans to eventually eat him. As the plot unfolds, Jess faces a perilous fate, and it's up to the pig—armed only with his quick wits, wisdom, and keen sense of smell—to save her from succumbing to a dark destiny.
22. Isekai Shikkaku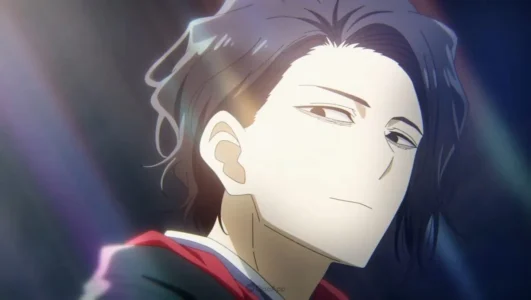 Isekai Shikkaku is another highly anticipated otherworldly anime of 2024. This is an isekai comedy  story like no other, it revolves around an adventure in a different world accompanied by cute girls and video game-like abilities—a scenario that might seem like a dream come true for anime fans.
However, this is not the case for the melancholic author Osamu Dazai, who would prefer to face death instead. Transported to another world in 1948, a time when video games hadn't even been invented, Osamu's poetic yearning for the perfect place to pass away clashes with the fantastical adventures that keep coming his way. Despite his reluctance, the outcomes always manage to turn out fine.
21. Isekai de Mofumofu Nadenade suru Tame ni Ganbattemasu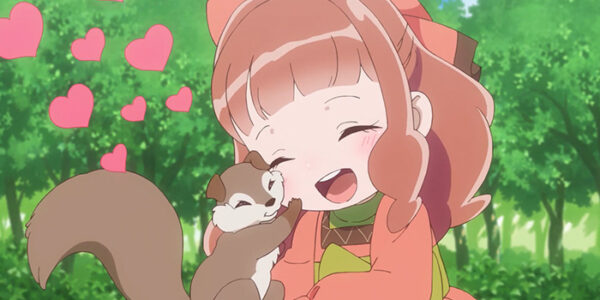 Isekai de Mofumofu Nadenade suru Tame ni Ganbattemasu will be an exciting isekai anime that will be arriving in 2024. The story revolves around Akitsu Midori, a 27-year-old who finds herself in another world after passing away due to overwork.
Through a divine blessing, she's reborn with a remarkable ability—to be adored by non-human creatures. Imagine, even if humans aren't fond of her, she becomes beloved by all sorts of adorable animals! This includes dragons and even a white tiger.
Embracing her new identity as Néma, the youngest member of a noble family, she embarks on a journey to both safeguard humanity and bask in the world's adorable creatures.
20. Saijaku Tamer wa Gomi Hiroi no Tabi wo Hajimemashita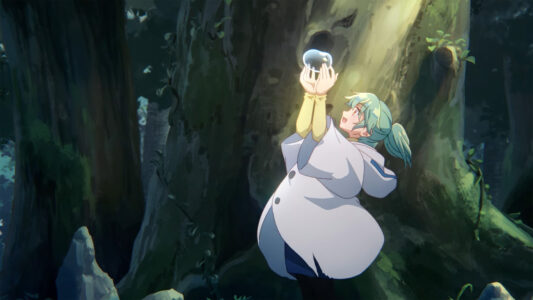 Scheduled for a 2024 release, this upcoming anime falls within the action fantasy genre and centers around an isekai premise. In the world of Ivy, the significance of stars is paramount. Ivy is a Tamer, born with the task of subduing creatures and monsters, but she bears a unique circumstance—she lacks a star.
Faced with danger, Ivy seeks refuge in a forest where she forms an unlikely friendship with Sora, a small and weak slime. Together, they embark on a journey marked by resourcefulness, peril, and the revelation that Ivy's starless identity holds more secrets than meets the eye.
19. Tensei Kizoku, Kantei Skill de Nariagaru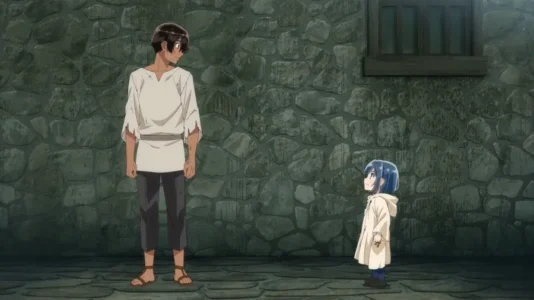 Tensei Kizoku, Kantei Skill de Nariagaru is set to arrive in 2024, presenting an epic isekai story revolving around an ordinary salaryman who unexpectedly meets his demise, only to find himself reborn as Ars Louvent, the son of a noble. In a twist from the norm of magic and combat prowess, Ars possesses a distinctive skill: Appraisal. Through this ability, he can evaluate an individual's current strength, latent potential, and innate talents.
Amid a backdrop of governmental corruption, frequent uprisings, and widespread fortification among nobles in anticipation of a looming war, Ars's skill takes on immense significance. Recognizing the need for his own preparation, he embarks on a mission to assemble a group of remarkable individuals.
Among his allies are a persecuted foreigner, masterful with the sword, a slave harboring hidden magical talents, and a reserved boy with an insatiable thirst for knowledge. With their collective support, Ars strives to forge a dominion of unmatched power.
18. Akuyaku Reijou Level 99: Watashi wa Ura-Boss desu ga Maou dewa Arimasen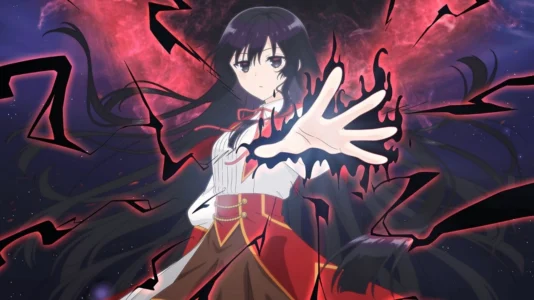 Known in English as Villainess Level 99: I May Be the Hidden Boss but I'm Not the Demon Lord, this is a fantasy anime set to debut in 2024. The story is set in the Varschein Kingdom, where having dark hair is considered an anomaly. The protagonist, Eumiella Dolkness, is born with black hair and faces disdain from birth. However, she carries a secret—she is the hidden boss of a certain otome RPG.
At the age of five, Eumiella regains memories of her past life in Japan. With no interest in the romantic elements of the original game, she focuses on honing her rare dark-type magic. Even with her intentions to remain in the shadows and avoid attention, things take a turn when she enrolls in the magic academy.
Her level 99 status is revealed, and her unmatched magical abilities, combined with her distinctive black hair, make her stand out in every situation, be it a physical brawl or a magical duel. To complicate matters further, the original game's heroine starts suspecting Eumiella might be the demon lord.
As the deadpan noble girl strives for a peaceful life, she must navigate the challenges brought about by her unique situation and abilities.
17. Kekkon Yubiwa Monogatari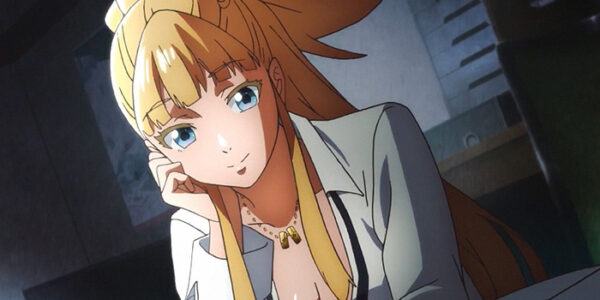 Kekkon Yubiwa Monogatari (Tales of Wedding Rings) is set to premiere in 2024, featuring a mix of genres including action, isekai, romance, and ecchi. The story revolves around Satou, who has harbored feelings for his childhood friend and neighbor, Hime, ever since she and her grandfather mysteriously appeared in his life a decade ago.
Now a stunning and enigmatic high school beauty, Hime's presence makes it increasingly challenging for Satou to confess his emotions. With the anniversary of their initial encounter approaching, will Satou summon the courage to elevate their relationship beyond friendship? Or will an entirely unexpected fate await this tightly connected duo?
16. Ragna Crimson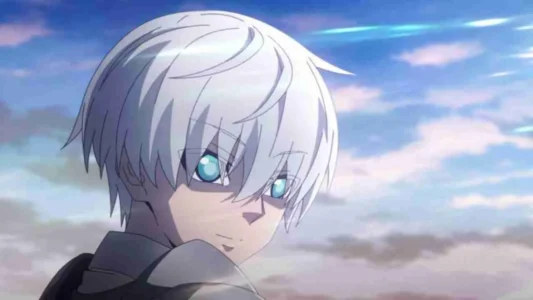 Ragna Crimson is slated to air in either fall 2023 or sometime in 2024. All i can say is that this highly anticipated isekai anime will surely  leave a good impression due to its epic storyline.
In a fantasy world dominated by dragons that hold sway over the skies, seas, and lands, those who aspire to conquer them must transcend the boundaries of ordinary human capabilities.
Driven by an unwavering determination to emerge victorious, Ragna, a formidable dragon hunter, forms an alliance with the enigmatic figure known as Crimson. Although Crimson's motivations remain shrouded in mystery, their objective aligns perfectly: the annihilation of the dragon monarchs.
15. Sokushi Cheat ga Saikyou Sugite, Isekai no Yatsura ga Marude Aite ni Naranaindesu ga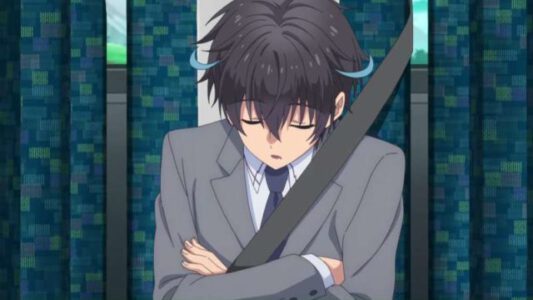 Are you wondering if there is some newest isekai anime with a powerful main character to add to your 2024 watch list? Well, "My Instant Death Ability is So Overpowered, No One in This Other World Stands a Chance Against Me!" might just be what you're looking for.
Amidst utter chaos and mayhem during a school trip, Yogiri Takatou wakes up to find that his entire class has been transported to another world! Remarkably, he managed to sleep through the entire ordeal, missing out on the Gift—a set of powers granted to his classmates by a mysterious Sage who transported them.
To make matters worse, Yogiri and a fellow classmate are callously abandoned by their friends, left as bait to distract a nearby dragon. Although the prospect of dying doesn't particularly faze him, Yogiri reluctantly chooses to protect his lone companion.
After all, a seemingly insignificant Level 1000 creature stands no chance against his hidden ability—an Instant Death invocation with a single thought! That is, if he can manage to stay awake long enough to put it into action…
14. Otome Game Sekai wa Mob ni Kibishii Sekai desu 2nd Season
In 2024, the second season of Otome Game Sekai wa Mob ni Kibishii Sekai desu is set to air, and is spanning genres of isekai, mecha, reincarnation, and school.
The series revolves around an ordinary man who is coerced into participating in a dating simulator situated in a matriarchal society, forcing him to endure the overwhelming and intricate world until he completes the game. After relentless days of dedication, he finally conquers the challenges, but his intense gaming comes with its own costs: severe sleep deprivation and hunger.
In an attempt to address one of these problems, he ventures to the convenience store. However, a fall down the stairs leads him to lose consciousness. Upon waking, he faces a startling reality—he has been reborn as Leon Fou Bartfort, a mere background character in the game.
Stranded in a world he loathes, Leon must rely on his understanding of the game's mechanics to navigate the storyline cautiously. He's also tasked with sustaining himself in a society where the odds are overwhelmingly stacked against him.
13. Slime Taoshite 300-nen, Shiranai Uchi ni Level Max ni Nattemashita 2nd Season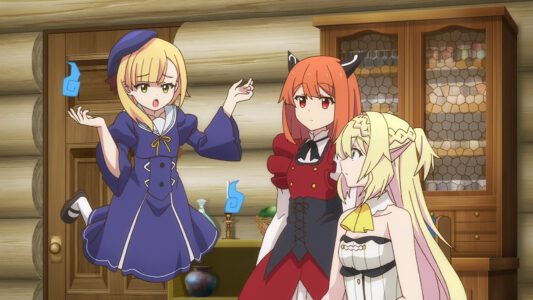 The highly anticipated second season of "Slime Taoshite 300-nen, Shiranai Uchi ni Level Max ni Nattemashita" is confirmed to premier in 2024. This series falls under the genres of comedy and fantasy, and it beautifully depicts themes of CGDCT (Cute Girls Doing Cute Things), Isekai and Reincarnation.
Let's show you what happened in the first season's storyline. Our protagonist, Azusa, had endured a painfully taxing life as an office worker, leading to her untimely demise due to overworking. However, her story doesn't end there.
Miraculously reincarnated as an undying, ageless witch in a completely new world, Azusa makes a solemn promise to herself: to live her new life stress-free and filled with joy. To support herself, she takes on an unexpected occupation—hunting down the simplest of creatures, slimes! Over the centuries, though, her simple job transforms her into a powerhouse of unparalleled abilities.
12. Mushoku Tensei Ⅱ: Isekai Ittara Honki Dasu 2nd Part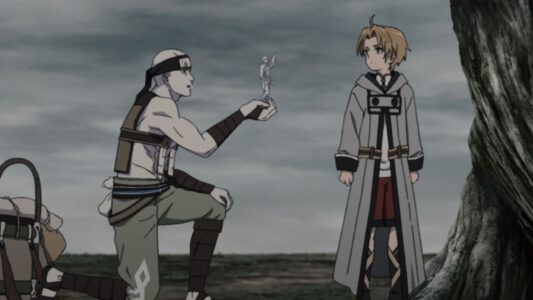 This is the 2024 continuation of Part 2 of Mushoku Tensei II: Isekai Ittara Honki Dasu. This is a solid series that falls into the drama, fantasy, and ecchi genres and boasts a rich cast of characters and a fantastic world.
The story revolves around Rudeus Greyrat, who, despite facing a life of bullying and oppression, summons the courage to attempt a heroic act, which tragically goes awry. But fate takes a surprising turn when he wakes up in another world as Rudeus Greyrat, starting anew as a baby with caring parents.
What sets Rudeus apart is his ability to retain memories from his previous life. This allows him to adapt quickly to his new surroundings and showcase remarkable magical talents that exceed everyone's expectations. Guided by the supportive mage Roxy Migurdia, he refines his magical abilities. Additionally, he learns swordplay from his father, Paul, and forges a strong bond with Sylphiette, a girl his age who becomes his closest companion.
As Rudeus embarks on this fresh chapter of life, he's determined to seize every opportunity and overcome his troubled past. Amidst it all, there's the potential for him to discover something that eluded him in his previous world—love.
11. The Faraway Paladin Season 2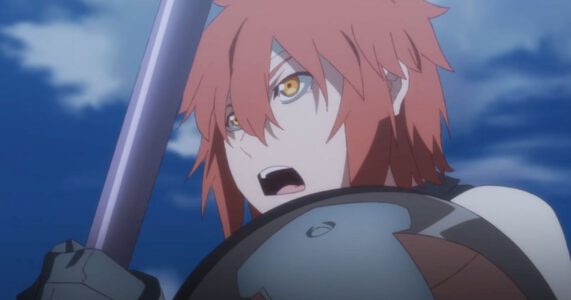 Here's another exciting isekai anime to look forward to in 2024: "The Faraway Paladin Season 2." This anime falls into the isekai and reincarnation genres, and depicts the story of William, who finds himself as the only human in a city inhabited by the undead.
With vague memories of a past life in modern-day Japan where he felt he didn't accomplish much, he's determined not to repeat the same mistakes. He's resolute that this time around, he'll truly live life to the fullest. But what does that truly entail?
Raised by the undead, William embarks on a journey to uncover the events that led him to this mysterious city and its unique inhabitants.
10. Tensei Shitara Ken Deshita 2nd Season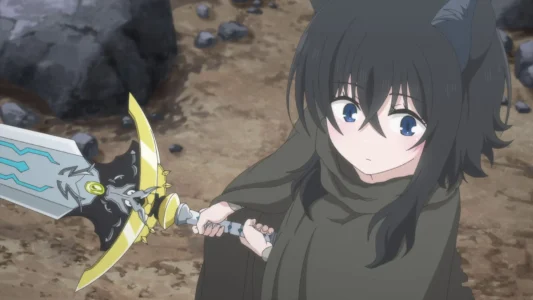 In 2024, we'll have the chance to watch the second season of "Tensei shitara Ken deshita"! The first season of this isekai series premiered in 2022. This anime falls within the action and fantasy genres, and follows a nameless sword that awakens to find itself reincarnated from its previous human life.
Endowed with telekinesis, it navigates this new world, acquiring a variety of skills and abilities. In a forest teeming with monsters, the sword encounters a young girl fleeing from a beast. Empowered by the sword, the girl effortlessly defeats the creature. Introducing herself as Fran, she names the sword "Shishou" and becomes its wielder.
Their journey begins as they aspire to become adventurers. However, Fran belongs to the Black Cat Tribe, a Beastkin community known for its unfavorable reputation. Despite the odds, Fran is determined to achieve her parents' dream of evolving into a mightier beast, a feat no member of her tribe has accomplished.
9. Youjo Senki II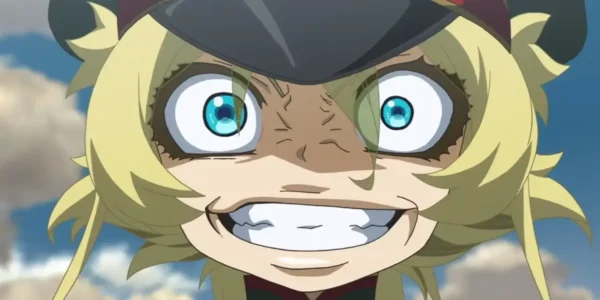 Finally, the anticipation is over as "Youjo Senki" returns for its second season. Building upon the tremendous success of the first season, this unique isekai anime is set to premiere in 2024.
The show revolves around Tanya Degurechaff, a young soldier known for her ruthless tactics and strategic brilliance on the battlefield. Her reputation as the "Devil of the Rhine" precedes her, but beneath her unassuming exterior lies the soul of a man who once defied Being X, a self-proclaimed deity. This defiance led to his reincarnation as a young girl in a world of magical warfare.
Determined to stand against fate, Tanya strives to rise through the ranks of her nation's military as it becomes entangled in a global conflict. The only hindrance to her quest for a peaceful life is Being X. Yet, as she takes decisive actions and leads in combat, an unintended consequence unfolds—her efforts propel the Empire to unprecedented power, shaping it into one of humanity's most formidable nations.
8. Re:Zero kara Hajimeru Isekai Seikatsu 3rd Season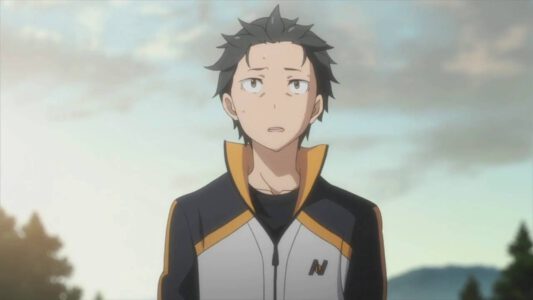 In 2024, there will be "Re:Zero kara Hajimeru Isekai Seikatsu 3rd Season," a continuation of the popular Re:Zero series that takes us on Subaru's extraordinary but dangerous isekai journey.
Everything starts off when Subaru Natsuki suddenly finds himself in a bustling town filled with humans and demi-humans. The sight of dragons and carriages as common transportation signals that he's far from the familiar modern Japan he knows. Being someone deeply immersed in comics and games, Subaru naturally assumes he's been transported into a fantasy world as the all-powerful protagonist with incredible magic abilities.
However, reality takes a swift turn when he encounters a group of thugs and things start spiraling out of control. Fortunately, a silver-haired young woman named Satella arrives just in time to save him. She's on a mission to recover her stolen insignia, and Subaru, grateful for her help, offers to assist in the search. This journey leads them to a mysterious shop where they expect to find the stolen item, but instead, they encounter a deadly assassin that spells their demise.
But instead of meeting the afterlife, Subaru wakes up once again, standing in the midst of daylight, back in the town as if nothing happened. With this bizarre twist, Subaru's life in this parallel world begins anew, taking him on an unexpected and unusual adventure once more.
7. Arifureta Shokugyou de Sekai Saikyou 3rd Season
It is so nice to announce the exciting return of the third season of Arifureta Shokugyou de Sekai Saikyou, which is set to premier  in 2024.
This action adventure otherworldly anime revolves arond Hajime Nagumo, an ordinary otaku who spends his days indulging in his hobbies and staying up late at night. However, his routine takes an unexpected turn when he and his classmates are summoned to a fantastical world, heralded as heroes destined to save humanity from its impending doom.
The twist is that while his peers are bestowed with incredible powers, Hajime, with the job of a Synergist, possesses only a single transmutation skill. Struggling with the ridicule and bullying from his classmates due to his perceived weakness, Hajime's situation spirals into despair.
This is a show that shouldn't be missed, inviting you to follow Hajime's journey as he faces the trials of his new reality head-on. From starting with one of the weakest jobs to his quest for survival and becoming so powerful, while also forming connections with various girls who become part of his harem.
6. Tsuki ga Michibiku Isekai Douchuu 2nd Season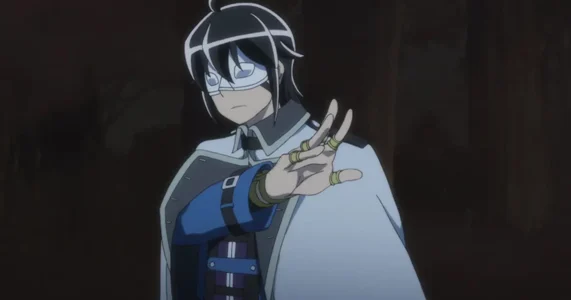 First seen in 2021, Tsukimishi is an isekai anime with humor, entertainment,, and clever twists, which makes it truly a standout among others. Well, the highly anticipated second season of "Tsuki ga Michibiku Isekai Douchuu" is slated to air in 2024.
The overall story follows Makoto Misumi, a protagonist who finds himself IN a completely different world with the task of becoming a hero. However, a surprising twist unfolds when the goddess deems him "hideous" and strips away his heroic status.
Makoto gains the ability to understand all languages except the one spoken by humans, leaving him in a bewildering situation. He discovers his newfound world is brimming with unexpected surprises—his physical and magical abilities greatly exceed those he possessed on Earth. As he encounters various demihumans and mythical creatures, they are captivated by his uniqueness and join forces with him to establish a harmonious community.
5. Seirei Gensouki 2nd Season
Among the best upcoming 2024 isekai animes is Seriei Gensouki, which makes a comeback with a brand new 2nd season that will continue the fantasy story that kept us hooked.
The series focuses Haruto Amakawa, a 20-year-old college student who unexpectedly meets his demise in a traffic accident. However, his journey doesn't end there. He awakens in a completely different world, inhabiting the body of a young boy named Rio.
With this new identity comes an astonishing discovery—Rio possesses magical abilities. Despite his changed appearance, Rio's intense desire for revenge against his mother's killers remains undeterred. Rio's path takes a fateful turn when he rescues the kidnapped princess of the Bertram Kingdom. This act of heroism earns him an unexpected opportunity—to enroll in the prestigious Bertram Royal Academy.
Excited for this new chapter, Rio steps into the academy with high hopes. But the reality of life within its walls is far from easy, especially for a young man from the slums amidst a sea of aristocratic peers.
4. Kono Subarashii Sekai ni Shukufuku wo! 3
kONOSUBA is a standout gem in the vast isekai genre, and it is so good to know that the third season of "Kono Subarashii Sekai ni Shukufuku wo!" is scheduled to premier in 2024.
The series follows the comically mundane life of Kazuma Satou, a shut-in NEET with an affinity for video games. His life takes an unexpected turn when he dies while attempting to save a girl from an oncoming truck—only to realize it was just a slow tractor and he died from shock.
Stuck between death and heaven, Kazuma faces the brash goddess Aqua who presents him with a choice: move on to heaven or enter a fantasy world and help defeat the Demon King. Opting for the latter after Aqua's promise to grant him any one item, the duo embarks on their journey.
As they step into the new world, they quickly find that things aren't as straightforward as they seem. Aqua's incompetence becomes evident, and the fantasy realm presents a series of chaotic challenges—ranging from mundane tasks to skill acquisition.
3. Tate no Yuusha no Nariagari Season 3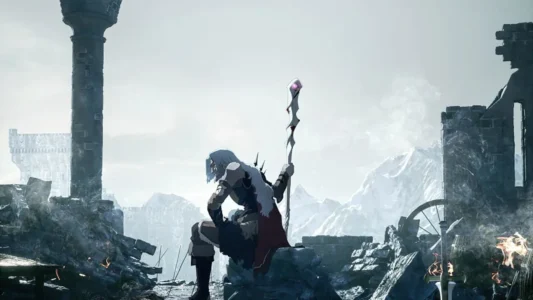 The anticipated third season of the popular isekai anime with an op mc Tate no Yuusha no Nariagari is finally getting closer. Episodes 1 and 2 were previewed at AnimagiC in Mannheim, Germany on August 5, 2023, with regular broadcasting starting in either fall 2023 or winter 2024.
The central storyline revolves around the Four Cardinal Heroes, ordinary men summoned from modern-day Japan to the kingdom of Melromarc to save it from the devastating Waves of Catastrophe that have plagued the land for ages. Each hero is assigned a weapon—sword, spear, bow, or shield—to combat these Waves.
Among them is Naofumi Iwatani, an otaku who becomes the "Shield Hero." Armed with a seemingly weak shield, Naofumi faces scorn and mockery from both fellow heroes and the kingdom's people due to his limited offensive capabilities. As he strives to grow stronger, Naofumi's journey takes an unexpected turn when he is betrayed by the person he trusted.
Falsely accused and ostracized, he embarks on a path of self-improvement and redemption. Along the way, he forms an alliance with Raphtalia, a demi-human slave he rescues from the brink of death. Together, they confront impending Waves, battling to protect the kingdom and alter its foreboding fate.
2. Tensei Shitara Slime Datta Ken 3rd Season
Tensei Shitara Slime Datta Ken" (That Time I Got Reincarnated as a Slime) is among the highly anticipated isekai shows of 2024, standing out as one of the best animes in the genre. The third season of this anime continues the overarching story that follows Satoru Mikami, a 37-year-old corporate worker living a mundane life in Tokyo.
After a chance encounter turns tragic, he awakens to find himself reincarnated as a slime in a strange world. This rebirth grants him unique abilities, including the power to consume and mimic various forms. In this new world, Satoru—now known as Rimuru Tempest—befriends a sealed Catastrophe-level monster named Veldora.
Their mutual goals lead to a deep connection, and Rimuru pledges to aid in breaking Veldora's seal. As divine protection is bestowed upon him, Rimuru embraces his transformed existence and sets out on a fantastic journey, where he exploits and evolves his powers, while his influence begins to reshape his destiny in intriguing ways.
1. The Eminence in Shadow 2nd Season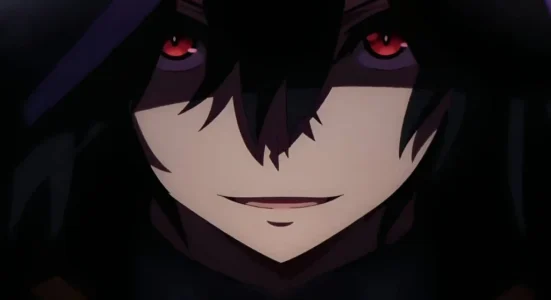 The Eminence in Shadow is confirming its second season, likely to air either in fall 2023 or sometime in 2024. For those unfamiliar with this isekai series, the story revolves around Minoru Kagenou's lifelong pursuit of strength. His goal, though, is not to stand out, but to blend in. By day, he plays the role of an average student, while by night, he fearlessly confronts local biker gangs. A truck accident appears to put an abrupt end to his aspirations, leaving him powerless and frustrated by his human limitations.
However, his fate takes an unexpected turn when he awakens as Cid, a member of the noble Kagenou family, in a world of magic. Armed with the power he sought, he adopts the name "Shadow" and establishes Shadow Garden—a group dedicated to countering the mysterious Cult of Diablos, an organization born from Cid's imagination. Yet, as Shadow Garden's influence grows, it becomes clear that the fictional cult may not be entirely imaginary, posing new challenges for Cid's quest.