Are You Looking for the Best anime of all time and the greatest tv shows that japan has made so far?
Well, you are in the right place as you are about to discover the top 53 best anime of all time to fully enjoy!
Through our article, we have made a very comprehensive selection of the best anime ever, with multiple genres, themes, and options that suit all tastes.
Come on to find out the best anime of all time, see their summaries, then go to the streaming services where they are available for viewing.
---
53. Carol and Tuesday
Another of the best anime of all time is Carole & Tuesday, a 24-episode animated series produced by Bones Studio and directed by Shinichirō Watanabe as a celebration of the studio's 20 years and 10 years of record-setting. It aired in 2019.
It occurs in the future, on Mars, which has been partially repaired. There, Tuesday Simmons runs away from home and goes to Alba to become a song and ends up finding Carol Stanley, the refugee who was orphaned from Earth. Together, they become the carol duo and Tuesday make their dreams come true.
---
52. My Roommate is a Cat
One of the best anime of all time is My Roommate is a cat, which is based on the manga of the same name written by Minatsuki and illustrated by Asu Futatsuya. In 2019 the animated version was released, and it easily became one of the best animations of 2019.
It follows Mikazuki Subaru, a shy and socially troubled writer who has just lost his parents and, upon visiting the grave, ends up finding and adopting an abandoned cat.
Together, they end up learning to live and cope with each other's presence. It is very touching and beautiful, as well as being a guide on how to care for cats.
---
51. Samurai 7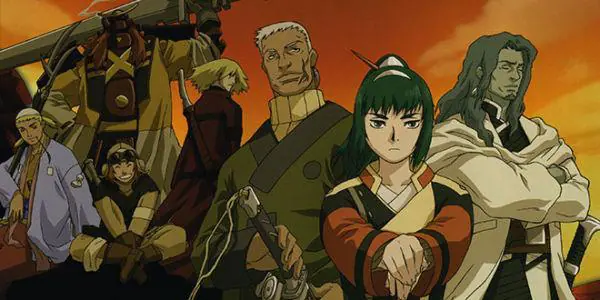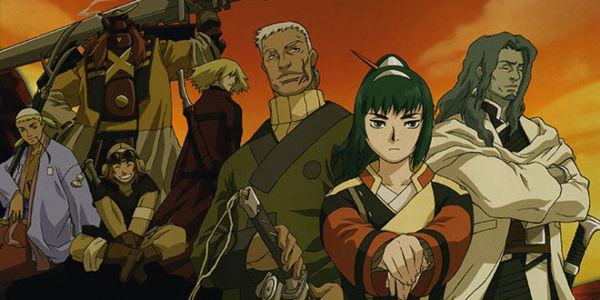 The 2004 animated series produced by Gonzo based on the 1954 movie called Seven Samurai, Samurai 7 was directed by Toshifumi Takizawa and has 26 episodes.
In fact, it tells the story of a village called Kanna and takes place in a futuristic world that has just witnessed the end of a gigantic war. In it, the Nobosiri bandits – the ex-samurai – terrorize all the villages.
The village elder employs seven samurai who are willing to help protect the place and teach the residents how to fend for themselves.
---
50. Castlevania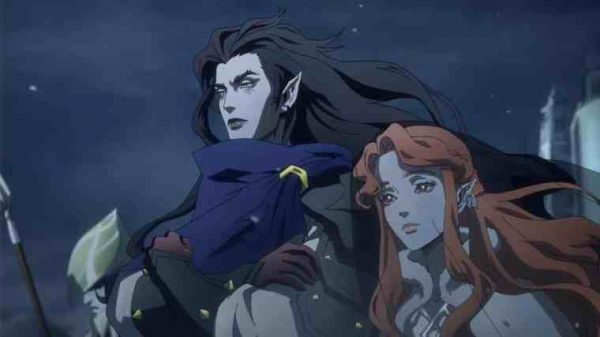 Within this list of the best anime of all time, we have Castlevania, an original Netflix animation released in 2017 produced by Kevin Kolde and his company Project 51 and written by famous writer Warren Ellis, which has 3 seasons and quickly became a hit, being considered one of the best anime series ever.
Based on the Castlevania video game series, To prevent the vampire Dracula from destroying the world in revenge for the death of his wife, the animation follows the journey of Trevor Belmont, Siva Bellendas, and Alucard Tepes. Castlevania has excellent characters and a graceful and captivating narration from start to finish.
---
49. Devilman Crybaby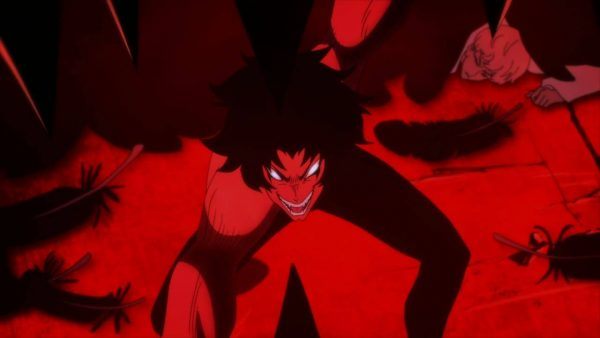 Another really good option is Devilman Crybaby, an original Japanese animated series based on a series of manga. Directed by Masaki Yuasa, produced by Aniplex and Dynamic Planning. Animation by Science Saru which is a 2018 Netflix release.
Now, it takes place in the 21st century and follows Akira Voodoo and his friend Ryo Asuka. Ryo suggests that Akira team up with a demon to obtain his powers so he can defeat them.
Then he does so, becoming Satan, with demonic powers but with a human spirit. It deals with various topics of puberty, gender, gay identities, and more.
---
48. Erased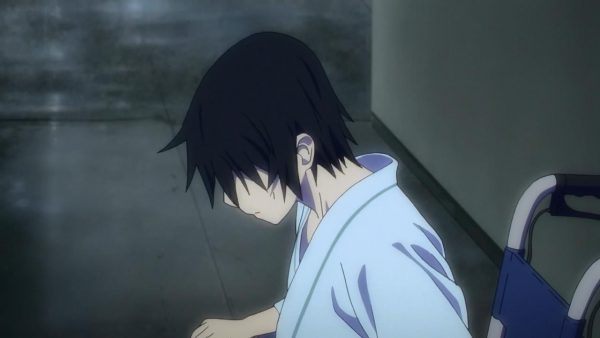 Initially, it was a manga written and illustrated by Kei Sanbe. However, in 2016, it became an anime created by A-1 Pictures and quickly became one of the best anime of all time, in addition to having a live-action movie and series.
Follow Satoru Fujinuma, a mangaka with social problems. However, he has an uncanny ability to go back in time before horrific moments in order to save many lives.
But one day, he sees his mother dead and accused of murder, and then he goes back nearly two decades until he becomes a child again. Now, you must save your mom and prevent the murders that happened at that time. It is available on Crunchyroll.
---
47. Kill la Kill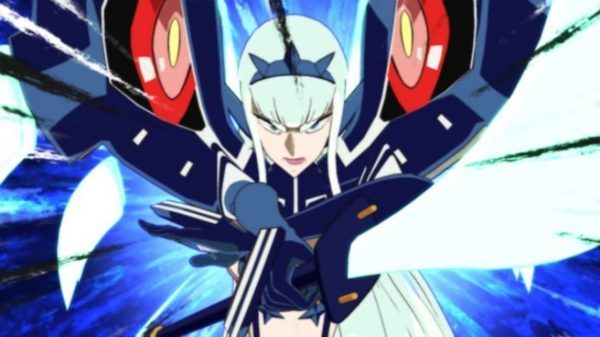 An original series with 24 episodes and 1 OVA, Kill la Kill was released between 2013 and 2014 and was first produced by Estudio Trigger. It was written by Kazuki Nakashima and directed by Hiroyuki Imaishi, responsible for Gurren Lagann, who also appears on this list.
Undoubtedly one of the best anime of all time, Kill la Kill follows the story of Ryuuku Matoi, a rebel student who searches for her father's killer, which leads her to join the Honoouji Academy and develop a bloody competition with Satsuki Kiryuin and your mother's fashion empire. Go to Netflix to watch.
---
46. Rurouni Kenshin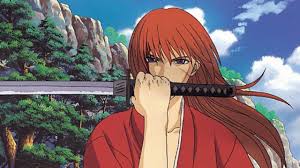 The story of the Rurouni Kenshin anime series follows the powerful swordsman Kenshin Himura, a legendary ex-assassin who is trying to find his new peaceful way in life.
Now, as a wandering swordsman, Kenshin is trying to protect the people in Japan instead of going back to his former assassination life. During his previous life, He has seen that the world is bloodthirsty and thrives on violence, and he knows that it's wrong.
That's why you should really watch the Rurouni Kenshin anime series one of the best shows of all time, as it showcases a huge theme of personal peace and forgiveness.
---
45. Yuri !!! on the ice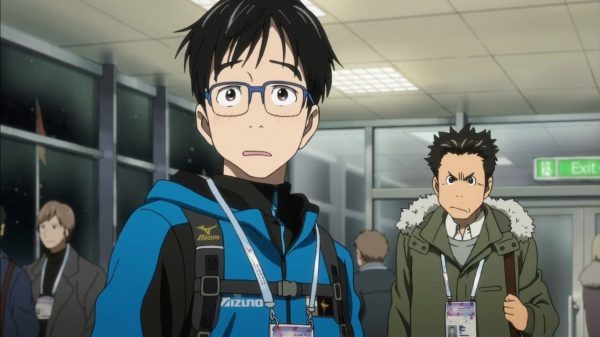 A sports anime about snowboarding, Yuri !!! It was produced by Mappa on ICE, directed and written by Sayo Yamamoto, and has a choreography created by a professional in the industry. She has 12 episodes appearing in 2016.
Follow Yuri, a young figure skater who terribly lost in the Figure Skating Finals. Then he returns home and stays at his parents' house, where he ends up meeting a Russian champ and his coaching partner and joins them to compete in another Grand Prix. Watch it now on Crunchyroll.
---
44. Dororo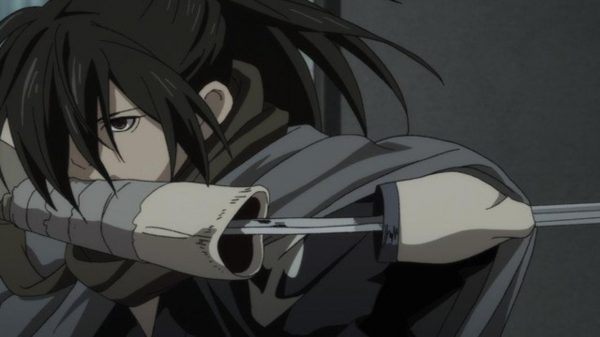 Another excellent choice among Japanese animation is Dororo, which comes from a series of manga written and designed by Osamu Tezuka in the late 1960s. The current release, released in 2019, contains 24 episodes.
It follows the kid who is replaced by his father, Lord Daigo Kagemitsu, for the prosperity of his land when he makes a pact with 12 demons. However, this child did not die and the anime tells its story of fighting those who sinned.
---
43. Blue Exorcist
Illustrated and written by Kazue Katō, Blue Exorcist was a manga series released in 2009. It became anime in 2011 by A-1 Pictures and has two seasons.
Follow Rin Okumura, a young-looking normal. Ultimately, demons ambush him and it turns out that he is the son of Satan and that his father wants him to return to him.
However, that is not what Rin wants. So he trained to become an exorcist to be able to defend humans. Check out Season 1 on Netflix and Season 2 on Crunchyroll.
---
42. Jojo's Bizzare Adventure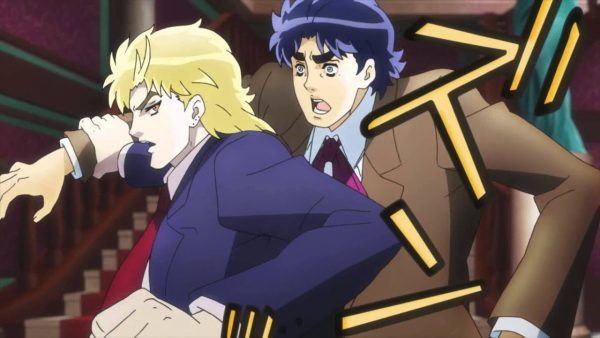 We started our list with one of the best and hottest anime of all time, JoJo's Bizarre Adventure, which is based on a series of manga written and filmed by Hirohiko Araki. It originally became an anime in 1993, but the second season came out in 2012 and new episodes are still coming out.
It follows the Joystar family through the centuries, from 1880 to the present day, always focusing on a family member and his adventures. Everyone has what is known as "stands", super-powerful special abilities that allow them to strike at their enemies. It is available to watch on Crunchyroll.
---
41. Haikyuu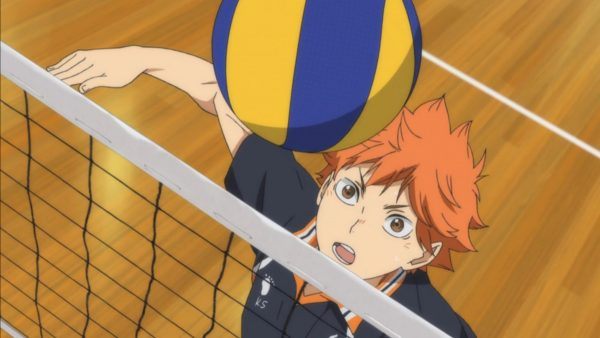 With 4 seasons of an epic volleyball story, Haikyuu is really one of the best sports anime of all time that you absolutely enjoy.
The story of Haikyuu chronicles the ambition of the main character Shouyou, who is Determined to be like the volleyball championship star, a short boy nicknamed "the small giant".
---
40. Tokyo Ghoul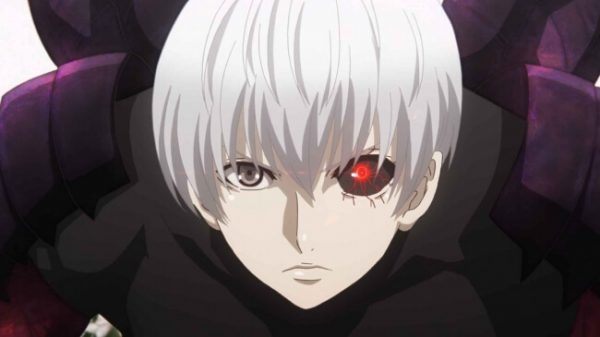 Tokyo Ghoul, this Anime is a masterpiece, unique, has a lot of Action, Superpower, mystery, drama, horror, Gore, Violence, and psychological elements, I think those were the reasons why it succeed in becoming among the best anime of all time.
Tokyo ghoul tells the story of a boy named Ken Kaneki who lives in fear of ghouls, like many people around him. Only to be attacked by one, and eventually become a half-human half-ghoul hybrid.
He now has to try and survive the hate from all the humans, and the viciousness of enemy ghouls.
---
39. Ghost in the Shell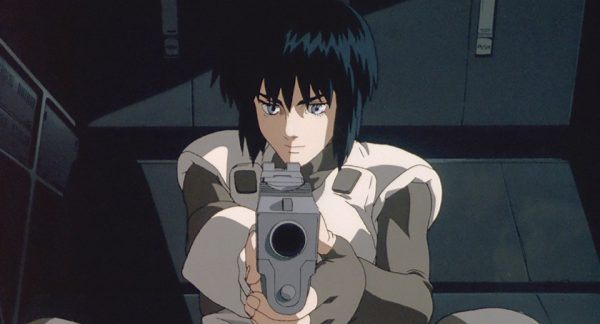 Based on the manga of the same name written and illustrated by Masamune Shirow, the 1995 cyberpunk movie Ghost in the Shell is a popular animation that currently has several releases, including OVAs and several other films.
It takes place in Japan in the year 2029 and follows Motoko Kusanagi, a cyborg police officer who tracks a mysterious pirate known as Puppet Master. The narration includes philosophical themes that focus on self-identity and a set of advanced techniques.
---
38. Jujutsu Kaisen
Jujutsu Kaisen is by far a top-notch brand new series that marked the year of 2020 and a really good anime tv show that is among the best anime of all time so far!
This anime depicts a unique story, with outstanding animation, and chronicles the tale of A boy, who upon swallowing a cursed talisman (the finger of a demon), he becomes cursed himself.
So, in order to remove the curse, he will join a shaman's school to be able to locate the demon's other body parts and thus exorcise himself.
---
37. Kaguya-sama: Love is war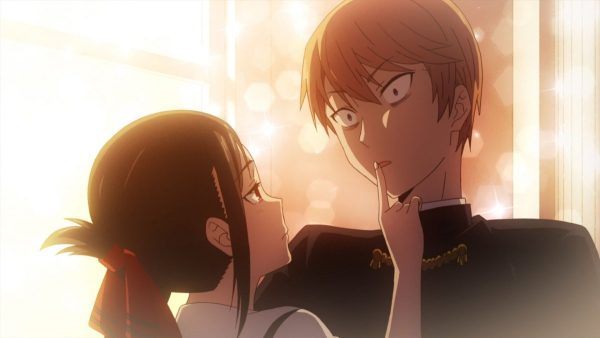 An excellent alternative for those who want to have a little laugh while on Stone is the manga-based romantic comedy animation written and drawn by Aka Akasaka, Kaguya-Sama: Love is War has 24 episodes in two seasons, as it was released in 2019 and 2020.
The silly story tells the story of what might seem like an ideal couple, Miyuki Shirogan and Kaguya Shinomiya were it not for their determination to get the other to confess their love first. Their machinations for this add up to crazy levels that guarantee big laughter.
---
36. The Promised Neverland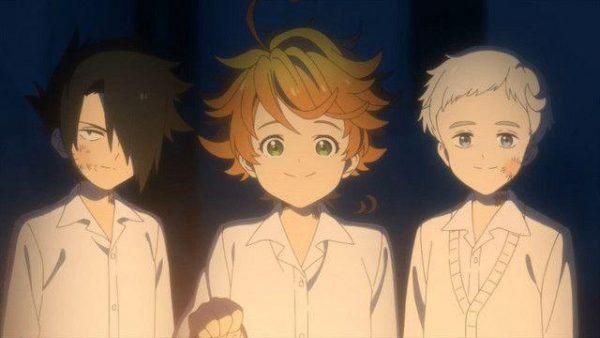 The Promised Neverland is based on the manga series written by Kaiu Shirai and illustrated by Posuka Demizu that began releasing in 2016. The animation debuted in 2019, with a second season coming out in early 2021, as well as from the live-action movie for December of that. General, if not postponed due to quarantine.
It happens in the year 2045, as many children live in an orphanage. Apparently, nothing could be better, but when one of the kids leaves, Connie discovers terrible secrets about everything that's going on there. She, along with Ray and Norman, makes plans how to defeat evil and escape with life.
---
35. Made in Abyss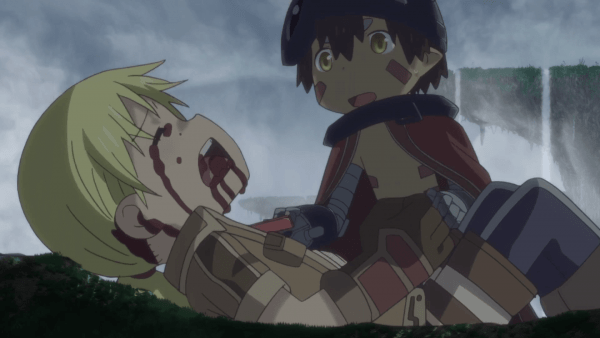 A girl named Riko and a mysterious boy-like robot, are searching for Riko's mother, who's lost within a vast chasm called the abyss, and which is considered a popular hunting place for the cave invaders, who make a difficult and dangerous landing in the foggy hole to recover any traces that can be found.
The girl and her friends decided to enter the abyss, but they do not know the harsh truth that is the true existence of the abyss.
---
34. Hajime no Ippo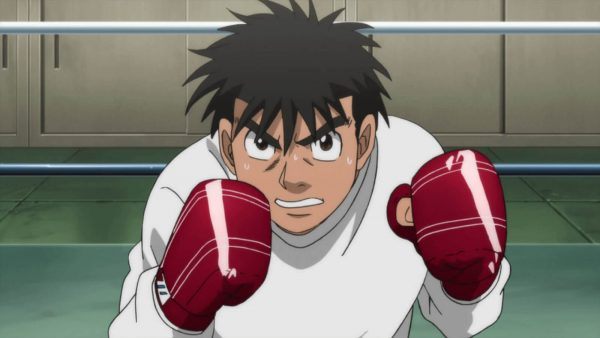 A rather old anime first seen in October of the year 2000, running across 4 seasons all the way to March of 2014, this show tells the story of a shy weak boy who discovers the wonders of boxing.
With Hajime no Ippo being named Fighting Spirit in English, we can see what dedication and determination can do to a former weak person.
---
33. Anohana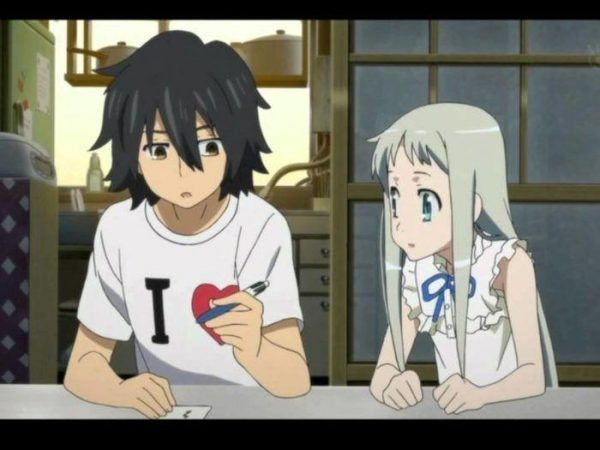 Ano Hana is another good alternative to watch, as 11 episodes were released in 2011. The anime was created by a group of artists called Super Peace Busters and curated by director Tatsuyuki Nagai, writer Mari Okada, and character designer Masayoshi Tanaka.
Here is a group of childhood friends who broke up after one of them dies in an accident. Five years after the event, the leader of the group distanced himself from society and lived in isolation.
In the end, the soul of the one who died asks Jinta, lonely, to do something, saying that he will never go to the next life if he does not. This brings the group together, and together they learn to move forward by helping them do the same.
---
32. Clannad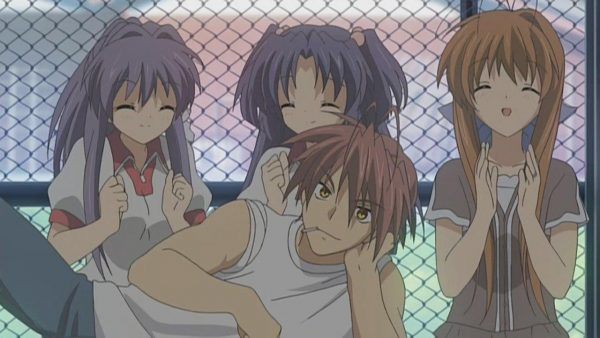 This is one of the most tear-jerking anime of all time, a sad story that chronicles the life of Tomoya Okazaki, a delinquent who finds life dull and believes he'll never amount to anything. Along with his friend, he skips school and plans to waste his high school days away.
One day while walking to school, Tomoya passes a young girl muttering quietly to herself. The girl's name is Nagisa and after a while they become friends, and Tomoya learns that life isn't as dull as he originally thought.
Well, you must bring tissue before starting watching this good romance yet sad anime series that will make you cry till you run out of tears!
---
31. Parasyte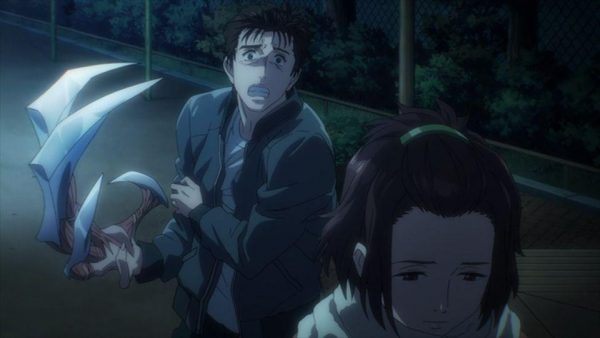 Here is a great anime of all time that spans genres like Action, Horror, and Psychological, that makes for a good story of Shinichi Izumi, an ordinary boy, who will fall victim too, to one of these parasites, but it fails to take over his brain, ending up in his right hand instead.
The story highlights Izumi Shinichi & the Parasyte that live in his right arm, as the Mc's have various changes including his development from zero to hero, From a weak cry-boy, growing up into a more badass, overpowered, mature and reliable man.
---
30. Cowboy Bebop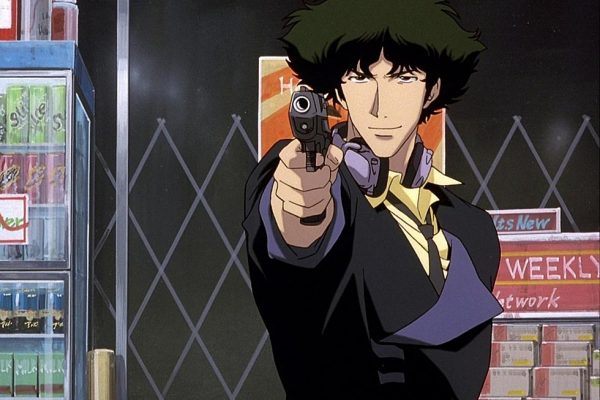 Cowboy Bebop is a classic Japanese anime series that will offer you twenty-six epic episodes that are set in the year 2071.
Although the show aired back in the 90s, it is still one of the best anime of all time up to now.
The main story depicts the daily adventurous lives of a bounty hunter crew traveling in their spaceship called the Bebop.
---
29. Konosuba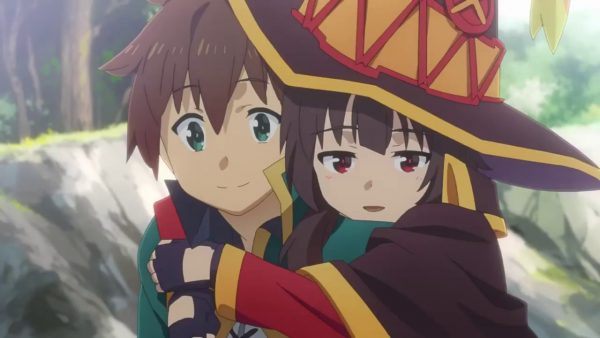 I'm in Love with this Comedy Anime and is absolutely one of the best series of all time. Because every time I'm writing or remembering a scene from Konusuba I can't stop myself from laughing.
Yeah, this comedy anime is the real deal and you won't get enough of it.
The story highlights that It was a happy day for Kazuma – right up to the moment he died. A goddess intervenes and offers him a second chance in a magical land.
---
28. Naruto Series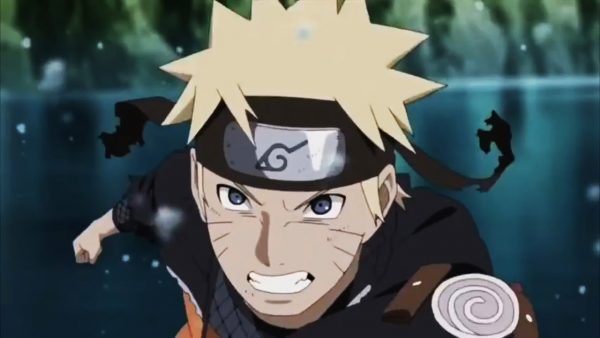 If you haven't heard of Naruto, you should probably move out from under your rock that you apparently live under and watch Naruto immediately.
Naruto is one of the best anime of all time that won't happen twice!! the first season of the series has 220 episodes, Naruto Shippuden has a total of 500 episodes, and there is also a Spin-off called "Boruto".
Hence, all of these parts of this amazing ninja anime series are depicting the story of Naruto Uzumaki, a mischievous adolescent ninja, struggles as he searches for recognition and dreams of becoming the Hokage, the village's leader, and strongest ninja.
---
27. Your Lie In April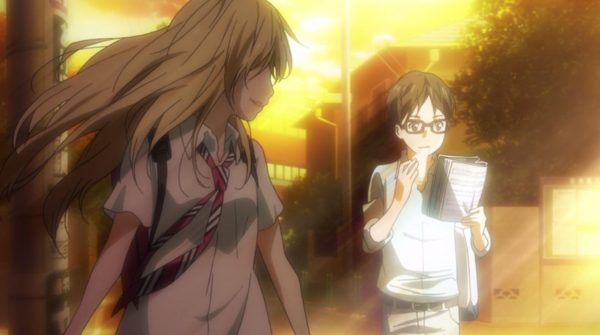 Your Lie In April is one of the best and most popular romance Japanese anime series of all time, with a so sad story sad that is notorious for its ability to make people cry.
With the main character Kousei Arima being a child pianist prodigy, he is asked by a violinist to accompany her for a musical competition.
However, neither of them expected their lives to change so much from their encounter.
---
26. Black Lagoon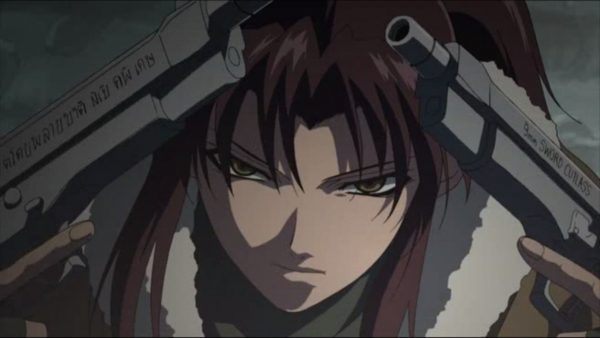 Based on the manga of the same name written and illustrated by Rei Hiroe, Black Lagoon released its first two seasons in 2006. It also has an OVA, Roberta's Blood track that contains only 5 episodes.
It follows a group of well-known pirate mercenaries with the Lagoon Company, which smuggled goods in Southeast Asia in the early 1990s.
Lagoons kidnap Rock, a Japanese businessman, who soon joins them on their various missions and adventures, all for money.
---
25. Psycho Pass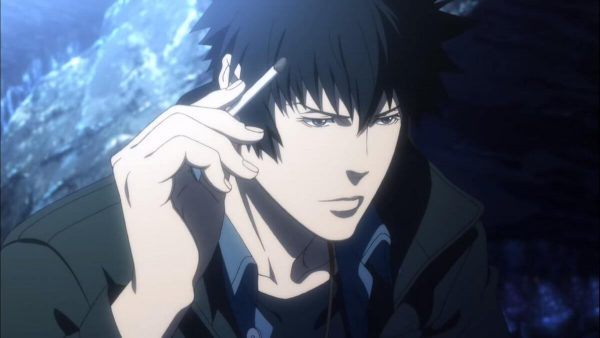 One of the best anime of all time is Psycho-Pass, the cyberpunk anime series produced by I.G. It was co-created by Naoyoshi Shiotani and Katsuyuki Motohiro and was written by General Urobuchi. The first season was released between 2012 and 2013, with the second season in 2014.
In the twenty-second century, Japan has a system of divination, which is a method for determining the threat level of every citizen by examining his mental state for any sign of criminal intent.
Akane Tsunimori is a young woman with a strong desire for justice. However, with work, you discover that the system in use is not as perfect as everyone thinks, and you face many questions about what really is fair.
---
24. One Piece
One Piece, based on the manga of the same name written and written by Eiichiro Oda is one of the longest-running with the best animations ever. More than 900 episodes have been produced since 1999 and aren't expected to end soon. In search of the hidden treasure of the famous pirate Gold Roger, the one piece. In fact, the story is following the adventures of Monkey D. Luffy and his crew. On their journeys they face all kinds of challenges, fight with strange creatures and find all kinds of amazing places.
---
23. Violet Evergarden
Originally a series of light novels by Kana Akatsuki and drawn by Akiko Takase, Violet Evergarden became a 13-episode animated series in 2018. In addition, it was launched in 2019 and another due to the Coronavirus pandemic, it was postponed, but it was It has a start date of 2020.
The story revolves around Auto Memories Dolls, the people who write instead of others. It follows Violet, a girl who has been used throughout her life with a war machine, and her journey to socialize after the end of the war. Now, he decided to pursue a career in the auto memory doll.
---
22. Darling in the Franxx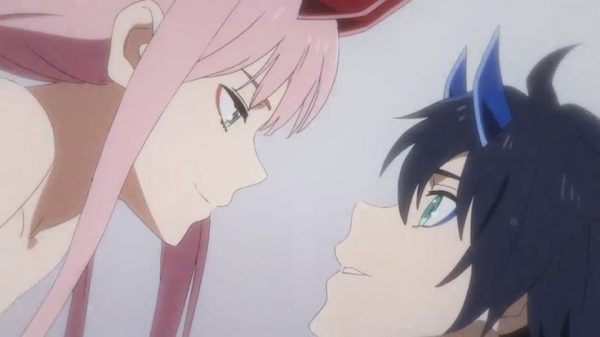 darling in the franxx is one of the top anime of all time that got me hooked to it, and made me want more! Overall the story is set in a future where humanity is on the edge of extinction, and children of that time are raised in places known as Plantations where they are taught to pilot mechs that are used to fight against monsters.
Zero Two, a badass pilot of mecha, will invite Hiro to pilot the franxx with her, later the duo easily starts defeating the monsters in the ensuing fights.
---
21. Neon Genesis Evangelion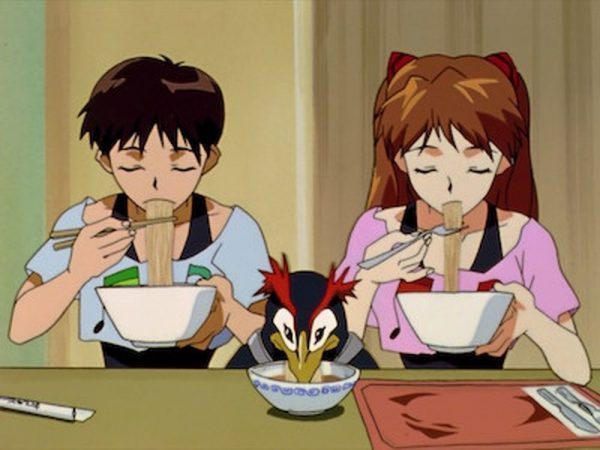 One of the best anime ever and an excellent option to watch during quarantine is Neon Genesis Evangelion, a Japanese mecha anime produced by Gainax and directed by Hideaki Anno, released between 1995 and 1996.
It takes place in Japan 15 years after the Apocalypse event, known as Impact II, in the futuristic, fortified city of Tokyo 3. Shinji, a teenager who is recruited by his father, Gendo, follows to lead a Mika called Evangelion to protect the world against the aliens known as angels.
---
20. Dragon Ball Series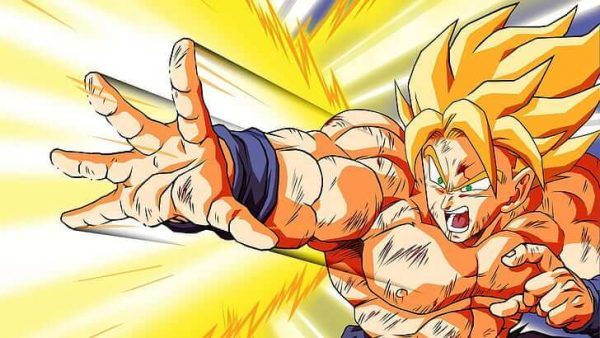 Dragon Ball's premise tells the tale of a young warrior who is extraordinarily strong and lives alone in the woods, the boy named Goku.
This is one of the most popular anime tv shows of all time, that got so many seasons. just sit tight and behold the adventure of Goku as he grows up to become one of the most overpowered anime characters of all time.
---
19. Bleach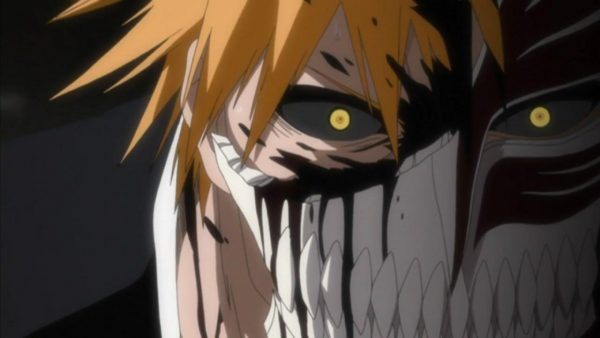 Bleach is unique superpower action anime that follows the life of the High school student Ichigo Kurosaki after he obtains the powers of a Soul Reaper a death personification similar to the Grim Reaper from another Soul Reaper, Rukia Kuchiki.
His newfound powers force him to take on the duties of defending humans from evil spirits and guiding departed souls to the afterlife.
---
18. Steins Gate
Steins; Gate is a good sci-fi anime series that tells the story of Okabe Rintarou, a college student and self-proclaimed mad scientist who accidentally discovers a way to change past events, by sending so-called D-mails.
After making use of the D-mails, Okabe and his friends find out that when you mess with time, it tends to mess back.
---
17. Mob Psycho 100
A manga series written and illustrated by ONE between 2012 and 2017, became an anime by Bones Studio and had its first season in 2016 and its second season in 2019, as well as a live-action movie in 2018.
Follow Shigeo, better known as Mob, a boy who is not good at expressing himself, but has very strong patience. To lead a normal life, suppress your powers and try to learn to control them by asking for help from other geeks (who, in fact, are nothing more than charlatans).
---
16. Boku no Hero Academia
My Hero Academia is an excellent anime, based directly on the manga by Kõhei Horikoshi, released in 2014 in Japan, adapted for an animated version in 2017, and quickly garnered a large number of fans and many awards with its 78 episodes so far and two feature films. Screenshots.
In a world where most of the population has some kind of supernatural power and superheroes are a glorious and lofty profession, Izuku Midoriya dreams of becoming one of them one day.
However, he has to face a big problem: he has no powers, which change when he meets his great idol, All Might, who offers him the opportunity to become a great hero.
---
15. Hellsing Ultimate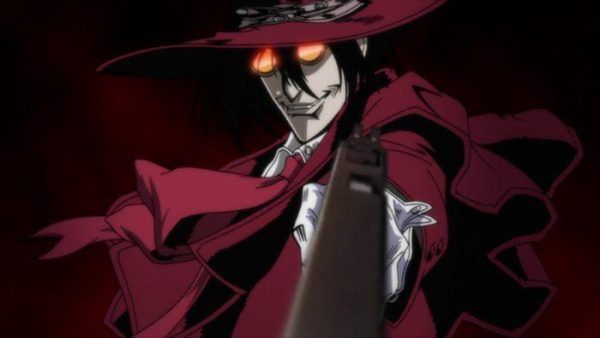 Another of the best anime ever is Hellsing Ultimate, which is based on the manga series of the same name written and illustrated by Kota Hirano. It became anime in 2001, and this version was released between 2006 and 2012.
Alucard follows the Integra servant, leader of an organization known as Hellsing. He is a vampire who fights other vampires, as well as those who stand against the goals of the organization.
---
14. Vineland Saga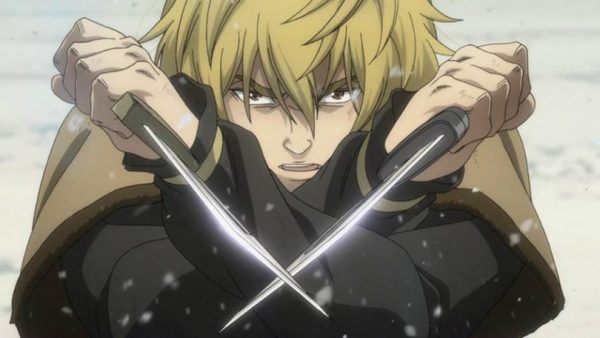 A manga series written and illustrated by Makoto Yukimura that tells of historical events, Vineland Saga became a 24-episode anime in 2019.
It takes place at the beginning of the eleventh century, in England while it is dominated by the Danes and followed by people known as the Vikings. It combines a dramatic display of King Cnut's history to power with an arc of revenge centered on explorer Thorfinn, son of a dead ex-warrior.
---
13. Demon Slayer
A relatively recent anime, Demon Slayer quickly proved that it deserves a spot on that list. It was edited by Ufotable in 2019, and it is based on the manga written and illustrated by Koyoharu Gotõge and has won several accolades since its recent release.
Demon Slayer follows the story of Tanjiro Kamado, a kind-hearted little boy who killed his family by demons and his younger sister turns into one of these creatures, which causes him to train to become a demon hunter and prevent others from suffering like him.
---
12. Berserk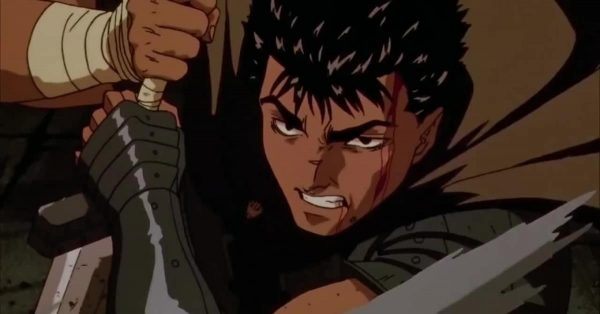 Fantastic animation inspired by the work of Kentaro Miura, released in 1989 in Japan and still in production today, Berserk contains two TV adaptations, the first of 25 episodes released in 1997 and the second, a trilogy of animated films released between 2012 And 2017.
Berserk, in a fairy tale with dark and supernatural elements, follows the life of the black swordsman, the Ghats, a lone mercenary forced to join the Falcon Squad, by his mechanic and Machiavellian leader Griffiths.
It's a heavy and ruthless story, yet considered by many anime fans to be one of the best works of fiction ever written for the sake of watching it.
---
11. Code Geass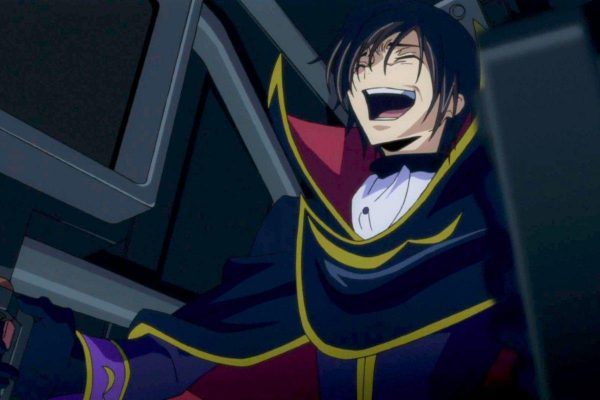 Code Geass is an original Japanese animation produced by Sunrise, written by Ichirō Ōkouchi and directed by Gorō Taniguchi. She launched two seasons from 2006 to 2008.
It takes place in an alternate world, where the exiled prince Lelouch vi Britannia gains the ultimate power of obedience from a woman called only CC.
With this supernatural power, he leads a revolt against the empire and leads many mica battles.
---
10. Gurren Lagann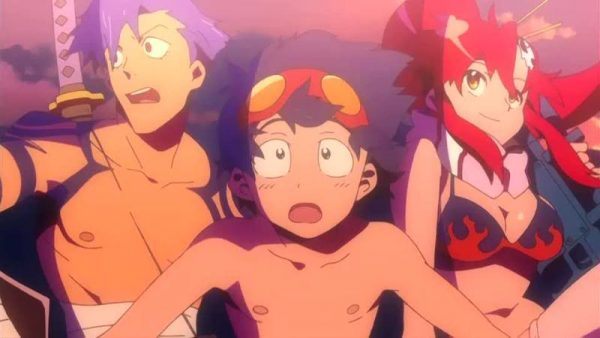 Gurren Lagann is a Japanese anime that is Mecha-themed, is one of the best anime of all time, animated by Gainax and co-produced by Aniplex with Konami. It has 27 episodes released between April and September 2007. It was directed by Hiroyuki Emishi and written by Kazuki Nakashima, after it was adapted for the manga at a later time.
It follows two teenage friends, Simon and Kamina, who were born and raised in an underground village hidden from the surface. Together, they flee the village with the help of Yoko Leitner and join the fight against the Beastmen, human creatures terrorizing what remains of humanity on the roof.
---
9. Gintama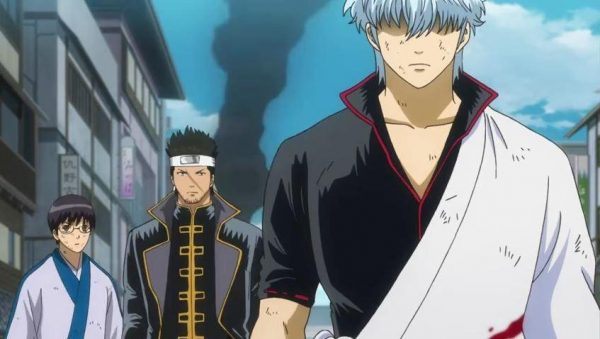 You will watch in this series humanity is attacked by aliens called "Amanto" from outer space. Edo Japan's samurai does not respect rules set by the invaders, fight to defend Earth, but the shōgun cowardly surrenders when he realizes the aliens' power.
He agrees to an unequal contract with the aliens, placing a ban on carrying swords in public and allowing the invaders to enter the country. The samurai's swords are confiscated and the Tokugawa bakufu becomes a puppet government.
P.S, I advise you to watch this best anime of all time that will always make you eager to see the end.
---
8. Monster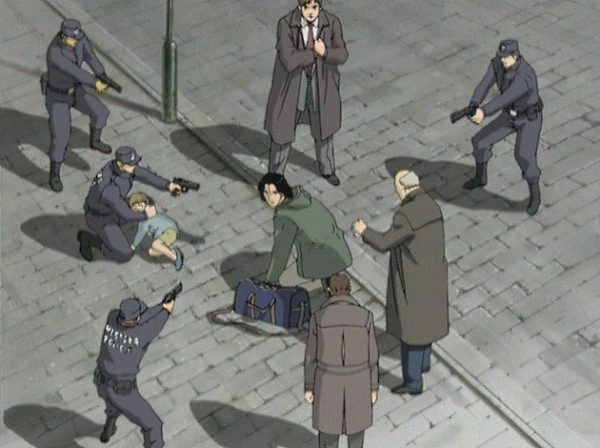 Well, Monster is a classic and one of the best anime of all time, we have the basically famous Doctor Kenzou Tenma.
He was known through his life as a well-known neurosurgeon who ends up with conflicting thoughts about one of his patients.
The show goes through drama, mystery, and even some horror that Dr. Tenma is living while trying to overcome these complicated feelings.
---
7. Mushishi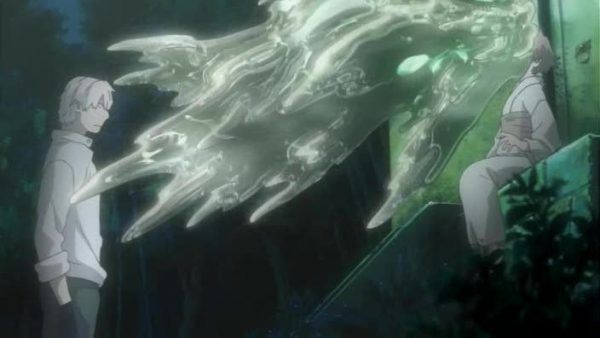 Here is another unique slice of life anime series that you won't ever forget about! it is a classic that aired in the mid-2000s, one of the best anime of all time, and it depicts the story of Mushishi Ginko.
Ginko travels throughout the fantasy landscape, helping normal humans adapt and live with magical beings called Mushi.
The anime's segmented nature works to its advantage as each episode tells a satisfying story while giving us a glimpse into the lives of its characters.
---
6. March Comes in Like a Lion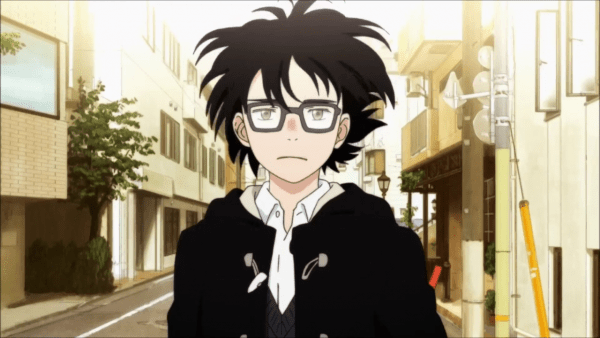 March Comes In Like A Lion is one of the best anime of all time. This slice of life story follows the main character Rei Kiriyama, a reclusive and isolated person who avoids seeing others. Despite being a professional shogi player, Rei lives a listless life – one that is shaken up by the Kawamoto Sisters when they welcome him into their warm family environment.
This anime's slow pace and pertinent characters study make for a good slice of life anime that leans more on the drama than the comedy.
---
5. Hunter x Hunter
The long-running Hunter x Hunter is by far one of the best anime of all time, this series has everything that makes for a good and unforgettable anime.
The story is about a boy named Gon who aspires to become a hunter, someone who will undergo dangerous tasks that no one else would want to do.
He makes friends with other hunters along the way and basically tries to survive and harness his skills to become a pro hunter.
---
4. One man punch
In 2009, the digital manga One-Punch Man, written and filmed by Yusuke Murata, became an instant hit by deconstructing the superhero and martial arts genres into a mixture of comedy and action. It was not surprising when the series was released, has instantly become one of the best anime of all time.
One-Punch Man follows the story of Saitama, a common man who someday encounters a monster and after confronting him, loves to admire with excitement and decides to train to become a hero.
Unfortunately, he trains hard and now defeats any opponent with a single punch, guaranteeing him a life of dissatisfaction and boredom due to no-match opponents.
---
3. Attack on Titan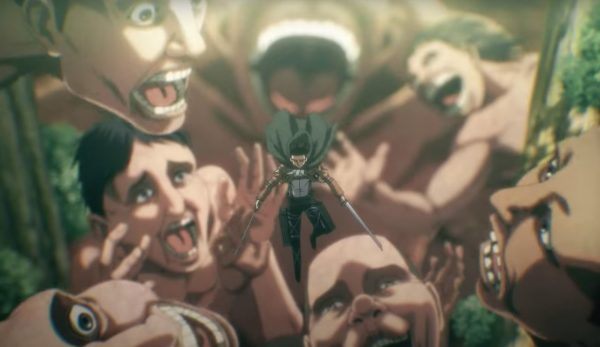 By 2022 the series is airing its last season, Attack on Titan is really among the best anime of all time, and is a tv show that we will really miss!
It is based on a work of the same name, written and illustrated by Hajime Isayama. The story centers on the journey of Eren Jager who lives in a world surrounded by walls and is afraid of the titans who live outside and try to devour humanity. Having lost his family to these giants, he vows to exterminate all of them, but during the adventure, he becomes what he hates most.
---
2. Fullmetal the Alchemist: The Brotherhood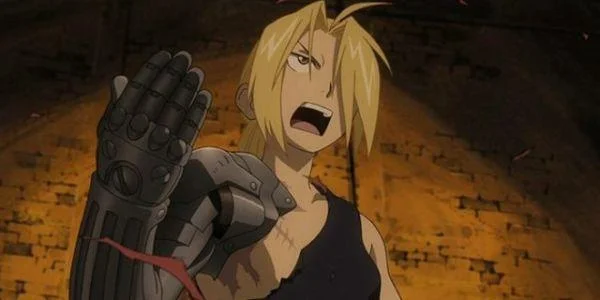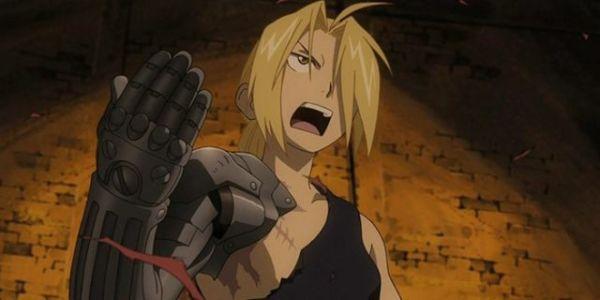 Another good option is Fullmetal Alchemist: Brotherhood, the second adaptation is based on the manga of the same name by Hiromu Arakawa, released between 2009 and 2010. However, unlike the first animation, the Brotherhood is practically a direct manga clone.
The is among the best anime of all time, and it follows the adventures of the brothers Alphonse and Edward Elric, who after an accident with alchemy suffered dire consequences – Edward lost an arm and a leg, Alphonse completely lost his physical body – and his search for the Philosopher's Stone, a mythical substance that allows them to recover their bodies.
---
1. Death Note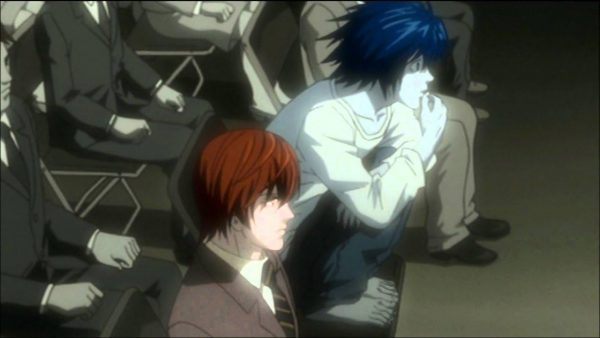 Finally, at number 1 on the list of the best anime of all time, we have Death Note, a masterpiece that is so enjoyable to watch.
the story follows the main character Light Yagami as he stumbles upon a book known as a death note.
He finds out that if someone's name is written in the death note, they will die, and he eventually sees himself as a savior to the world as he writes names of criminals and cleanses the world.
See Also: