Read more : Best Anime Series on Netflix Worth Watching Right Now
                         Popular Japanese Anime Dere Types that you Must Know
---
10 Best Japanese Anime Movies with an English Dubbed Version:
5.

The Disappearance of Haruhi Suzumiya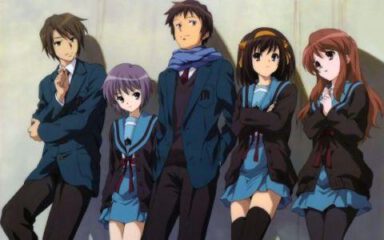 Release: 2010
Studio: Kyoto Animation
English Dub version: Yes
Synopsis
One cold Christmas day.
Kyon heads over to school and the SOS Brigade's holiday celebration.
Only to realize the disappearance of Haruhi Suzumiya.
Moreover, no one even remembers her or the SOS Brigade; Mikuru Asahina knows nothing and is now afraid of him, and Itsuki Koizumi is also missing.
An uncharacteristically shy Yuki Nagato forms The Literature Club, now occupies the old SOS club room.
Kyon his life turns upside down like a bad joke, and maybe it's better that way.
---
4.

Princess Mononoke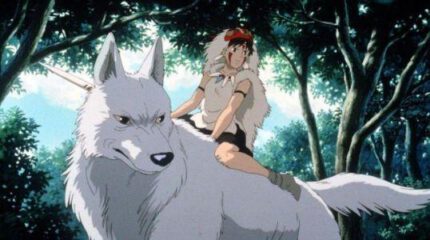 Release: 1997
Studio: Ghibli
English Dub version: Yes
Synopsis
When a demonic boar attacks Emishi's village, the prince Ashitaka puts his life at stake to defend his tribe.
With its dying breath, the beast curses the prince's arm, granting him demonic powers while gradually siphoning his life away.
Ashitaka arrives at Tatara, searching for a cure, where he finds himself embroiled in a fierce conflict.
Lady Eboshi of Tatara, promoting constant deforestation, stands against Princess San and the spirits of the forest, who are furious at the humans.
As the opposing forces of nature and mankind begin to clash in a desperate struggle for survival.
Ashitaka attempts to seek harmony between the two, all the while battling the latent demon inside of him.
---
3.

Your Name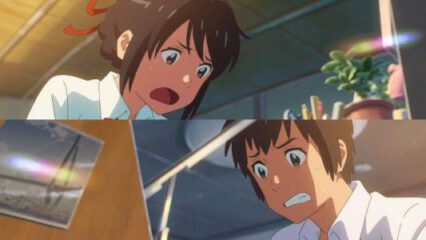 Release: 2016
Studio: CoMix Wave Films
English Dub version: Yes
Synopsis
Mitsuha Miyamizu, a high school girl, yearns to live the life of a boy in the bustling city of Tokyo.
A dream that stands in stark contrast to her present life in the countryside.
Meanwhile, in the city, Taki Tachibana lives a busy life as a high school student while juggling his part-time job and hopes for a future in architecture.
One day, Mitsuha awakens in a room that is not her own and suddenly finds herself living the dream life.
But in Taki's body!
Elsewhere, Taki finds himself living Mitsuha's life in the humble countryside.
In pursuit of an answer to this strange phenomenon, they begin to search for one another.
Kimi no Na Wa. revolves around Mitsuha and Taki's actions, which begin to have a dramatic impact on each other's lives.
---
2.

 

Akira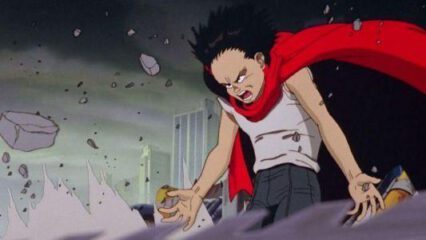 Release: 21988
Studio: Shinsha
English Dub version: Yes
Synopsis
Japan, 1988.
A boy with psychic powers Causes an explosion, which tears and ignites the fuse that leads to World War III.
In order to prevent any further destruction, they put him into custody.
Now, in the year 2019.
The city Neo-Tokyo is an area rife with gang violence and terrorism against the government.
Here, Shoutarou Kaneda leads "the Capsules," a group of misfits, which is in constant conflict  with "the Clowns."
During one of these battles, Shoutarou's best friend Tetsuo Shima involves herself in an accident with an esper who finds himself in the streets of Tokyo after escaping confinement from a government institution.
Through this encounter, Tetsuo begins to develop his abilities and the government wants to stop him.
---
1.

Sword of the Stranger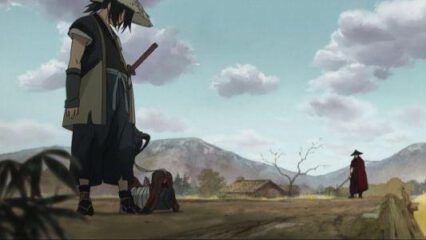 Release: 2009
Studio: Bones 
English Dub version: Yes
Synopsis
Here is the number one of our Best dubbed anime movies list, that set In the Sengoku period of Japan.
The Story follows A young orphan  Kotarou and his dog Tobimaru steals from unsuspecting villagers in order to make ends meet.
However, Chinese assassins are hunting down Kotarou which forces him to remain on the run.
Fortunately, the duo runs into Nanashi, a ronin who lives in a temple.
Although the samurai saves them, he feels that there is no need to help them further.
But Kotarou offers a gem for his services as a bodyguard, he reluctantly accepts.
Just until the two reach their destination.
As the three set out on a perilous journey, it soon becomes evident that their path is riddled with danger.
The Ming Dynasty has now sent a terrifying swordsman after them to capture Kotarou and fulfill a certain prophecy.
---
source of anime series info:  myanimelist