Dubbed Anime: The Complete Guide to The Best Anime Series that are well dubbed
What are the best dubbed anime series to watch for non-japanese fans? Well, since the anime medium has been around for a while and in recent years, we have also seen an increase in dubbed anime content. Anime is a popular topic in the western world. The popular belief is that anime is Japanese animation. However, this notion is not entirely true as anime can be produced in other parts of the world as well. There are many reasons why dubbed anime might be better than subtitled anime.
Numerous anime genres with fully dubbed episodes are available on YouTube, Netflix, Amazon, and some other video platforms which make it easy to watch your favorite dubbed anime online in English or other languages. Furthermore, dubbed anime versions are also available on DVD or Blu-ray so it is not limited to just streaming services. The increased interest in dubbing anime has led to an increase in the number of dubbed series being released.
With no further addition here is the list of the top dubbed anime series that you can watch and enjoy in your own language!
47. Good Luck Girl
Good Luck Girl anime was originally written in Japanese and has since been dubbed into English for audiences worldwide. The Binbougami Ga! is an anime adaptation of the Japanese manga series of the same title that was released in 2012 by Asato Mizu. It is about a girl named Momiji who is born under the Star of Unfortunate Things and she wants nothing more than to be able to live happily with her family.
The show follows Momiji as she tries to find ways to fix her unlucky title so she can finally have some good luck in life without anyone else getting hurt. This show does have some action, but not nearly as much as other anime shows.
46. Death Parade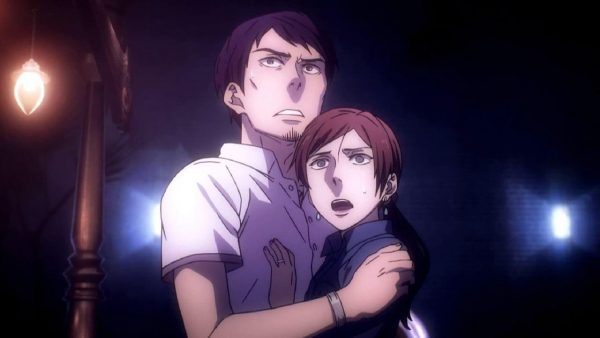 Death Parade is another good dubbed anime about people who are challenged to a series of "games" that test their moral values and determine whether they deserve to die. Due to the perfect dub version of Death Parade, it is one of the most popular dubbed anime on Netflix.
It's a very dark and brooding dubbed anime tv show with a lot of violence and gore, but it also has a little bit of wiggle room for comedy. The show has some strong dramatic moments that will leave you gasping at their brutality or teary-eyed from their tenderness.
45. Re: Zero
Re: Zero is a Japanese light novel series written by Tappei Nagatsuki with illustrations drawn by Shinichirou Otsuka. The series began serialization in Kadokawa's shōnen manga magazine "Monthly Shōnen Ace" on June 16, 2012, and is published in English by Yen Press.
The dubbed version of Re: Zero anime has become popular in many English-speaking countries. The Synopsis of this amazing isekai anime tv show tells the story of Subaru Natsuki, a Japanese teenager who finds himself transported to the magical world of Lugunica.
He meets Emilia Justina, the half-elf who becomes his companion as he attempts to find a way back home. As they travel through this new land, they meet powerful allies and face deadly enemies. Subaru must do his best to solve problems for the people he comes across to survive in this foreign world.
44. Kakegurui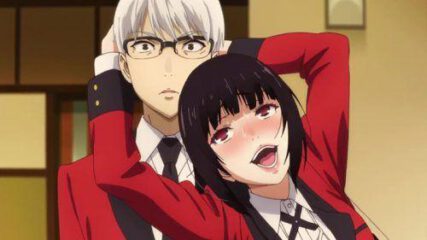 Kakegurui is an awesome dubbed anime series that presents intriguing plots and eye-catching visuals. The main premise of the story is gambling, It follows the protagonist, Yumeko Jabami, as she enters the prestigious Hyakkaou Academy and finds her classmates engaged in games of chance.
It has received a large following both in Japan and outside of it, Thanks to the great anime dubbed version in English and the voice actors giving their best performances to make the show feel more authentic.
43. Spice and Wolf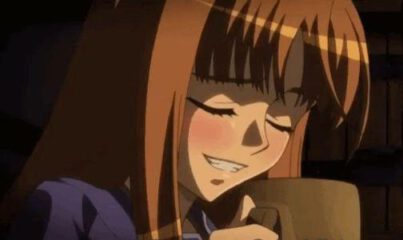 This good dubbed classic anime is based on a light novel series written by Isuna Hasekura, with illustrations by Jū Ayakura. The story features the traveling merchant Kraft Lawrence, who peddles goods from town to town to make a living in a similar fashion as the "Wandering Jew" legend. He meets Holo, an important religious figure among the wolf-gods of her village who takes the form of a young girl; following an accident in which Lawrence saves her life, she recognizes him as her long-awaited "Child of Wisdom."
42. Monthly Girls Nozaki-Kun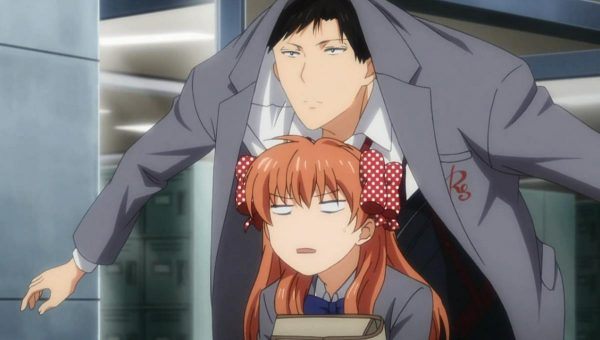 The Japanese anime series Monthly Girls Nozaki-Kun has a good dubbed version on Funimation, which is the best website where you can watch it. The story of this anime revolves around Chiyo Sakura, a fifth-grader who is very good at drawing but can't seem to express herself well with words. She wants to be friends with Nozaki, who is the class representative, but he only seems interested in his manga.
Nozaki tells her that she can just speak her mind to him using pictures and that she should have more confidence in herself. Chiyo does not take his advice seriously until she gets into more trouble after making a mistake at school.
41. My Love Story (Ore Monogatari)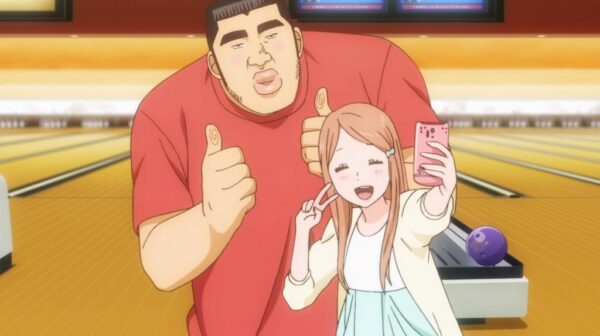 "My Love Story" is a popular manga by Kazune Kawahara and Aruko. This well-dubbed anime series can be watched on Crunchyroll and Funimation. The story starts with a young high school student named Takeo Gouda who is introduced as an overweight, Muscular, Tall, and unattractive adolescent living in the least desirable part of Tokyo.
He falls in love with an attractive girl from a neighboring school named Rinko Yamato, but he's too shy to ask her out. They become friends instead after she asks him to help her study for a math test and he tutors her in return. It's a fun story with some funny moments that will make you fall in love too!
40. Recovery of an MMO Junkie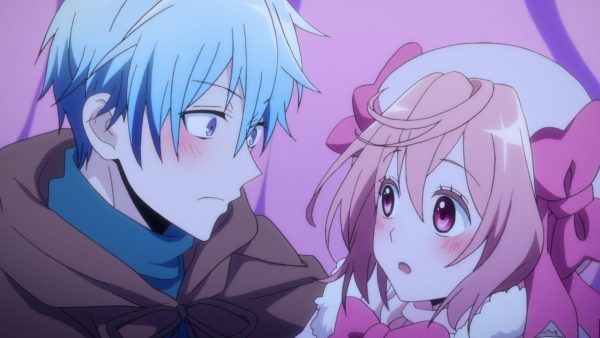 Recovery of an MMO Junkie is another best dubbed anime, which is a story about a 30-year-old NEET who has played an online game for 10 years. He looks back at his life and his future, and the conclusion he eventually arrived at was simply to be born again as a woman… This premise might sound cliche but this is where it gets interesting
The anime has many many dubbed versions and you can stream on your preferred premium streaming services such as Crunchyroll and Funimation or AnimeLab and Netflix or using free sites like Kissanime or 9anime.
39. Erased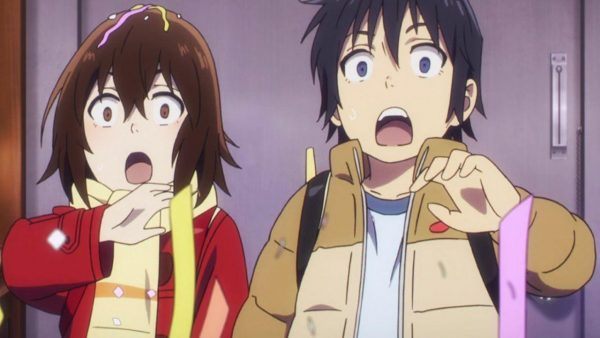 Erased is a newer trend among the best dubbed anime series. Satoru Fujinuma lives paycheck to paycheck as a struggling manga artist working for a pizza parlor. However, the truth about Satoru's past finally comes out, dragging him back into the sights of responsibility that he has tried desperately to escape. After finding his mum killed, Satoru's time-traveling ability takes him back 18 years for a chance to prevent her death and those of three classmates.
38. Steins Gate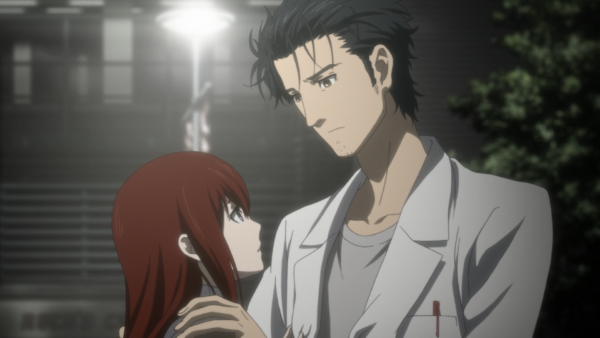 Steins Gate is among the best english dubbed anime titles that are so popular in and Outside of Japan, it has been dubbed into English by Funimation, which has had more than a Billion views worldwide.
This is a really interesting science fiction anime. It is about a mad scientist, Okabe Rintaro, who is in love with technology and believes that he has uncovered the secret to time travel in the year 2036, and in order to prove his story, he goes back to 2010 and starts an experiment.
37. Barakamon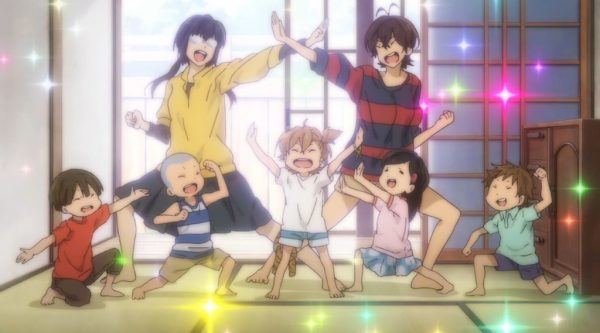 Barakamon is an anime series based on the manga by the same name. The anime met huge success upon its release and can be watched in both dubbed and subtitled English versions.
The show follows a young boy named Seishu Handa who is sent to live in rural. This experience gives him a new perspective on life and he gains new friends, like Naru. The story is about the people in this little village – their interactions with each other, their day-to-day lives, and how Seishu's presence changes them.
This show provides a more realistic look at life in Japan through its slow-paced storyline and flawless animation. It's a good anime to watch if you're looking for something that has a more emotional approach to storytelling.
36. Violet Evergarden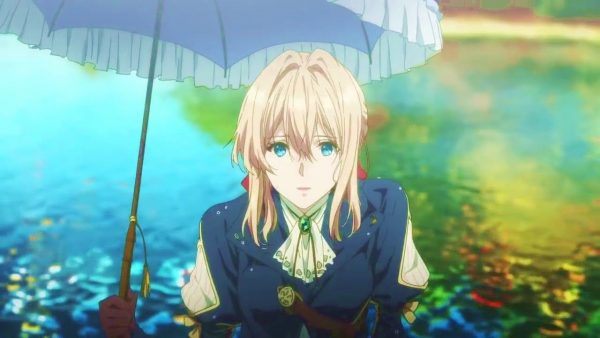 Violet Evergarden is a 2018 animated TV series originally created by Kyoto Animation. It is based on the novel of the same name, which was released in Japan in June 2015 and won the grand prize at the 19th Kyoto Animation Award.
In this amazing dubbed anime, Violet is a girl with a dark past and a missing future. She can't remember much from her childhood, but she knows she's a military child who grew up steeped in violence and weapons development. Violet has been going from one war to another for as long as she can remember – until the day she becomes an Auto Memory Doll. Violet's new role as an Auto Memory Doll is to help people write letters, record memories, and convey feelings they have to loved ones who can't be there.
35. Blood Blockade
English dubbed anime tv shows often have one or more flaws when it comes to voice acting. But Blood Blockade's voice acting was done well, and the dub is worth checking out.
It is set in Hellsalem's Lot, a fictional city divided in two: the living city and the dead city. A breach between the two has been opened by an ancient artifact called "The Black Halo", creating a passage to the afterlife.
The series follows a young man named Leonardo Watch who joins a group of people in order to defend Earth from an invasion by creatures from another dimension.
34. The Devil is a Part-Timer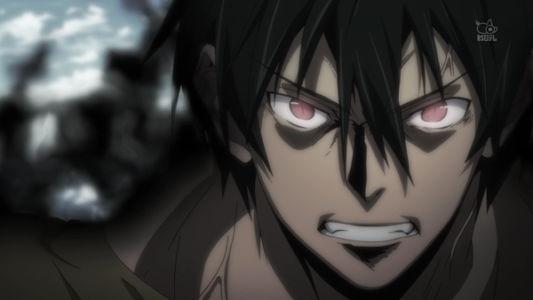 With a pretty good dubbed anime version The Devil is a Part-Timer is about a Demon Lord named Satan who gets tired of fighting and his role as the ruler of hell so he decides to escape to earth and start working part-time at MgRonald's, which was otherwise known as McDonald's in Japan. He disguises himself by trying to live as an ordinary human. Satan has to deal with annoying customers, strict supervisors, and strict policies that he's not used to. He also has to make things right with his sworn enemy Emi, an angel who is also new to this life form called the "human world".
33. Kill la Kill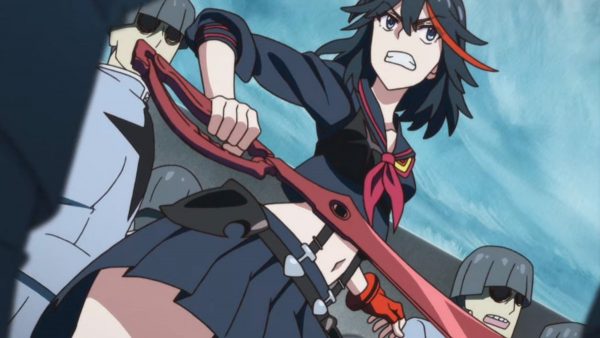 Kill la Kill is among the top dubbed anime series that was originally created by Studio Trigger and aired in 2013. The plot of the series revolves around oppressed schoolgirl Ryuko Matoi who seeks out an eccentric schoolgirl named Satsuki Kiryuin to find out why her father was killed.
The show has garnered critical acclaim, receiving praise for its animation style and subject matter, with critics drawing comparisons to works such as Gurren Lagann and Evangelion. The show's success led to it being exported internationally as one of the most viewed animes worldwide.
32. Akame Ga Kill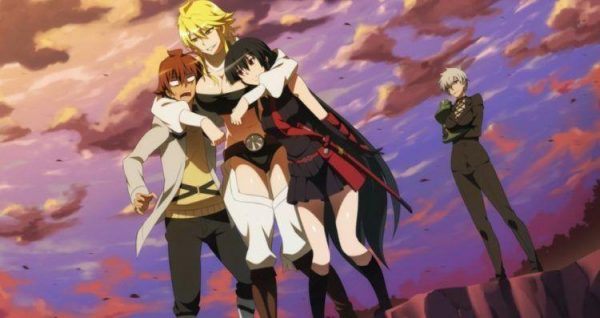 Akame Ga Kill is an anime series that is acclaimed for its narrative, action scenes, and artwork. If you are an anime fan, you might know about this series. It's called "Akame ga Kill". The story is about a country that is in the process of being taken over by a powerful empire. There are many major players in this game, including an assassin named Akame who wishes to overthrow the corrupt government of her home country with the help of her group of assassins called "Night Raid".
I am going to talk about the dubbed version of Akame Ga kill. The series was started in April and was showcased on television in July of the same year. The anime got a lot of popularity in Japan and was later dubbed into English with many positive reviews from worldwide viewers.
31. Future Diary
I've watched the anime and it is a dark anime. I would recommend it to people who like darker series. It is so gripping and so riveting that it has the power to keep you staring at the screen for hours, completely immersed in its world. The plot is so well-thought-out and perfectly crafted that it will leave you breathless with anticipation. And the English dub is just as captivating.
The story of Future Diary (Mirai Nikki) is about a shy high school boy named Yukiteru Amano. His life changes after he finds out that he is one of the participants in a death game where 12 people are given god-like abilities to kill each other until only one person is left. To protect himself from being killed he finds himself forced to form an alliance with the yandere girl Yuno Gasai, a mad crazy girl who is in love with Yuki.
30. Jojo Bizzare Adventure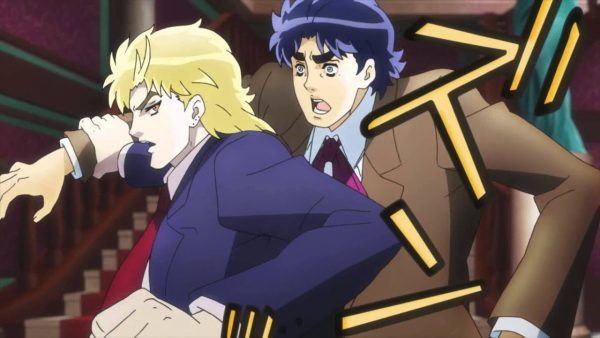 Jojo's Bizarre Adventure is an anime series that originated in the 1980s. The story centers around the members of the Joestar family and their battles against various villains and superpowered adversaries across many generations, with each part of the series being set in a different time period. An English dubbed version of this popular anime can now be found on various streaming services like Hulu and Crunchyroll.
29. No Game No Life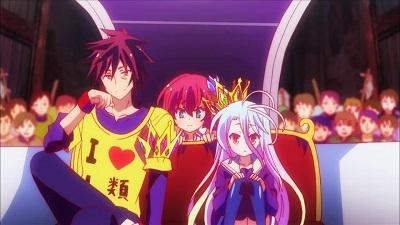 No Game No Life is an anime boasting a large following and a loyal fan base. The story revolves around the siblings Sora and Shiro, who are known as NEETs, meaning they are "Not in Education, Employment or Training." They play games together all day and have good lives without any real responsibilities. The story follows their journey through different worlds of other games, with the intention of defeating other players in order to take their territories.
The series is filled with many heartwarming moments that make you laugh or cry, but also has many funny moments for comic relief from the more serious bits. There are also dark themes to be found throughout the anime that will leave you on the edge of your seat.
28. Miss Kobayashi's Dragon Maid
Miss Kobayashi's Dragon Maid is a well dubbed fantasy comedy anime that aired just a year ago. It follows the life of a woman who has to take care of a dragon who has taken the form of a human maid. The two live together, share everyday life and care for each other.
The show is written by Coolkyoushinja and illustrated by Tinkle. The original manga was published for Square Enix's Gangan Joker magazine in 2013, but it was later made into a subbed and dubbed anime that aired in 2017.
27. Psycho-Pass
Psycho-Pass is a Japanese anime that Production I.G. created It tells the story of Akane Tsunemori, an Inspector with Unit One of the Public Safety Bureau's Criminal Investigation Division.
The series takes place in Japan in the near future, where it's possible to instantaneously measure and quantify a person's state of mind and personality. The anime follows Akane Tsunemori, a young woman who has just joined Unit One as a new Inspector after being inspired by Shinya Kogami from another section in this course.
The show explores both her professional and personal life as she gets deeper into the workings behind society's ever-changing opinion about crime and punishment as well as the reason why latent criminals are failing to comply with society's rules.
26. Soul Eater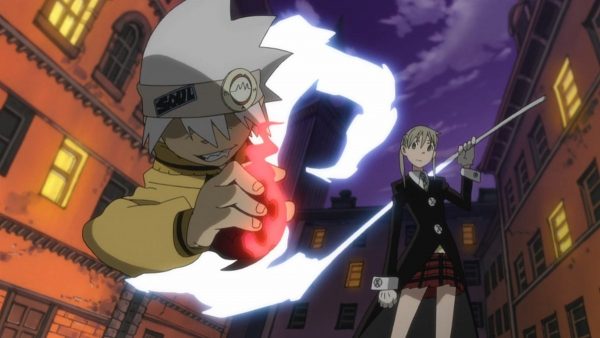 Soul Eater has actually one of the best dubbed versions of all time. The series follows Maka Albarn and her weapon partner Soul Eater (a living scythe). They use their abilities to collect souls. However, they are not the only ones after them. The DWMA (Death Weapon Meister Academy) faces threats from creatures called "Kishin" who are empowered by human souls to cause chaos and destruction.
The series starts with Maka and her partner Soul trying to collect souls for their weapon form but soon find themselves in danger as they face Mighty Kishins, who seek to destroy the world.
25. Fate/zero
The story follows a boy named Shirou who wishes to become a hero of justice. He had lost his parents in a fire when he was young and he became obsessed with finding meaning in life. Fate/zero is about mage-craft, heroism, self-determination, and the power of people's minds on history.
This anime show has been dubbed in English for those who don't know Japanese. It's accessible to all types of audiences and brings a lot of entertainment value to people around the world.
24. Sword Art Online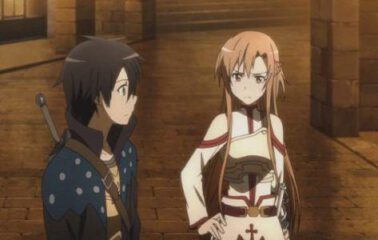 Sword Art Online is a good dubbed Japanese anime that tells the story of Kazuto Kirigaya – a player of the VRMMORPG "Sword Art Online" and how he and his friends try to beat the game. In order to escape, Kirito has to beat all 100 levels of the game or die trying. He meets other players on his journey and they all have something to say about their current situation.
From what I have seen, the plot of Sword Art Online seems very interesting. The characters are well developed, the drama is gripping, and the story has an interesting blend of comedy and tragedy. The anime has been dubbed in English and is available on Netflix and other streaming services.
23. High School DxD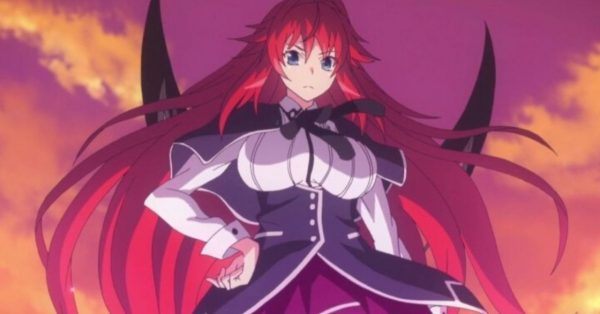 High school DxD is one of the best anime of all time, and you will fully enjoy its thrilling plot, well-developed characters, and lots of twists. This is a dubbed harem anime that was created by Ichiei Ishibumi. It follows the adventures of a high school student, Issei Hyoudou, who is reincarnated after being killed on his first date. He later joins the Occult Research Club and has to fight against devils, fallen angels, and other supernatural beings in order to protect the world from evil forces. In this anime, there are many fanservice scenes that have been dubbed in English for people outside of Japan to enjoy.
22. Maid Sama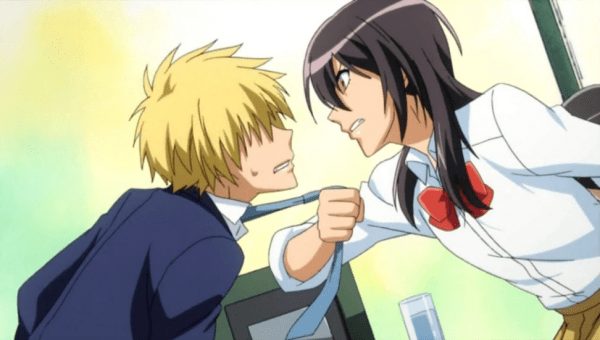 Kaichou wa maid Sama is a shoujo romance comedy anime, based on the manga written by Hiro Fujiwara. This good dubbed romance anime follows the misadventures of Misaki Ayuzawa, the first female student council president at Seika High School. Misaki has to deal with all sorts of challenges as she tries to maintain her image as a dignified and elegant young lady and fight off all sorts of male students who want to take advantage of her.
Some people think that the anime is better dubbed in English since it generally sounds better and can be more easily understood by those who do not speak Japanese. Others disagree because the Japanese language feels more real and native to them.
21. Shiki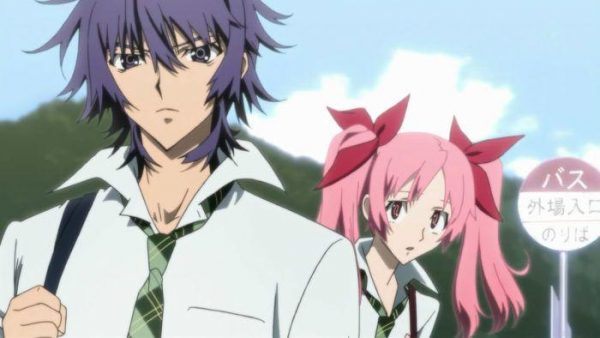 Shiki is a dark and twisted dubbed horror anime. It's about a small town that has been plagued with rampant murders of young people for the past year. This causes panic and fear to spread throughout the town. The story starts off with our protagonist, Natsuno Yuuki, who survived an attack from a dead person. He learns that some people are infected by an unknown virus, causing them to turn into bloodthirsty ghouls or 'Shiki'.
Natsuno explores the town in order to find out more about these attacks while meeting new friends and enemies along the way. This is a supernatural horror thriller, which we can consider one of the most successful anime ever made.
20. Full Metal Panic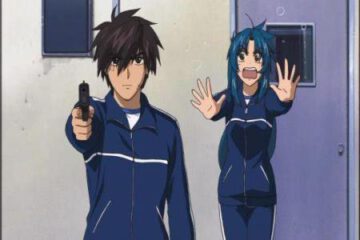 The series is quite popular in and outside of Japan as it was dubbed into English by Funimation Entertainment. The Full Metal Panic anime is one of the most popular ones in Japan. The anime follows transfer student Sousuke Sagara, who has been assigned to protect Kaname Chidori, Despite being raised on the battlefield, Sousuke has now enrolled at an average high school to make sure his sister doesn't fall into enemy hands. However, with his poor understanding of what it actually means to be a high-school student, he is unsure if he can avoid revealing himself as a soldier by blending in with his fellow classmates.
19. One-Punch Man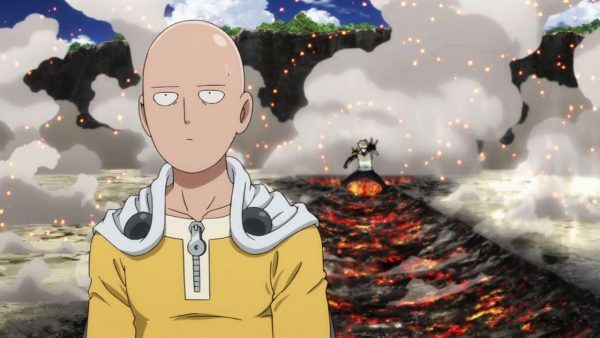 One-Punch Man is a satire of the superhero genre and in particular the Shonen genre. The manga was created by the author, ONE.
I'll admit I didn't think much when I first read about this anime. But over time, it has become my favorite anime because of its refreshing plot and characters. The story follows Saitama who is a hero who always manages to beat his opponent with just one punch. It is very easy to follow and it has a really good pace so you never get bored watching it.
It has a lot of action scenes that are full of humor and it also has a rich cast of characters that are unique in their abilities and personality traits. The anime series has been very popular in Japan and it has also gained popularity around the world with its perfect English dubbed version.
18. Black Lagoon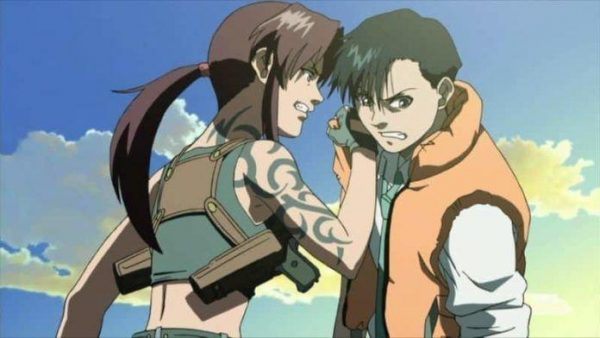 Black Lagoon is another nice dubbed anime that features the fictional story of "Rokuro Okajima," a salaryman who was kidnapped by the Triad and forced to work with the Mafia that kidnapped him.
The series is about Rokuro's adventures with the Mafia group, a small-time independent business that operates around the port city of Roanapur. Rokuro must now learn to cope with the adventures and dangers of their smuggling operation and other criminal activities. The Black Lagoon anime is also available in various dubbed versions, which has been well received by fans of the series.
17. Fairy Tail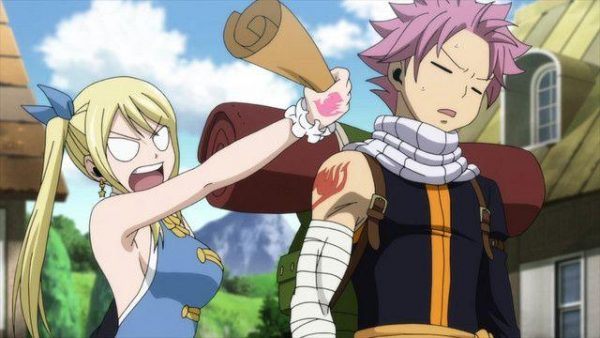 Not many anime can match the complexity and depth of Fairy Tail. The anime is based on a Japanese fantasy novel by Hiro Mashima. The story follows Lucy Heartfilia, Natsu Dragneel, Gray Fullbuster, Erza Scarlet, Wendy Marvell, and many other interesting characters.
This dubbed anime has a lot of action and adventure. It's really interesting to watch how the main character, Natsu Dragneel, starts off as an immature kid who gradually matures into a powerful wizard while fighting against some really evil enemies
The Fairy Tail anime series was dubbed in English by Funimation Studios with a great set of voice actors, that perfectly presented the series to western audiences.
16. Claymore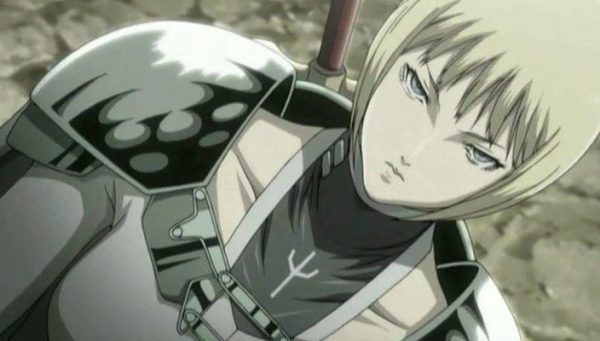 Claymore anime is a dark fantasy action, horror, and psychological drama all mixed into one. The plot revolves around a group of female warriors who hunt supernatural "yoma" creatures who prey on humans, turning them into their own kind.
The protagonist is Clare, a Clare-clone from the Organization's research department who becomes disillusioned with the Organization after witnessing its true colors following her escape from them in a vain attempt to rescue her friend Raki from the hands of the Organization's most powerful member, Priscilla.
15. The Seven Deadly Sins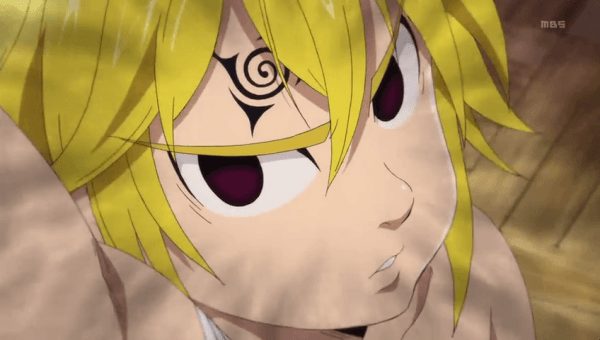 The Seven Deadly Sins anime is an excellent example of how the dubbed version of a foreign film or television show can be just as good or even better than the original.
This anime has everything you would expect from action-packed fight scenes and jaw-dropping moments to a dark atmosphere, and sad tragedies.
The series is about The Seven Deadly Sins who were once heroes to the people, but they now live in exile because they were framed for the crime of trying to overthrow the king. The Seven Deadly Sins are Meliodas, Ban, King, Diane, Gowther, Merlin, and Escanor.
Year Later, Elizabeth, the seventh princess of the Kingdom of Liones, is trying to find the Seven Deadly Sins. With their help, she endeavors to not only take back her kingdom from the Holy Knights but also seek justice for what they have done.
14. Attack On Titan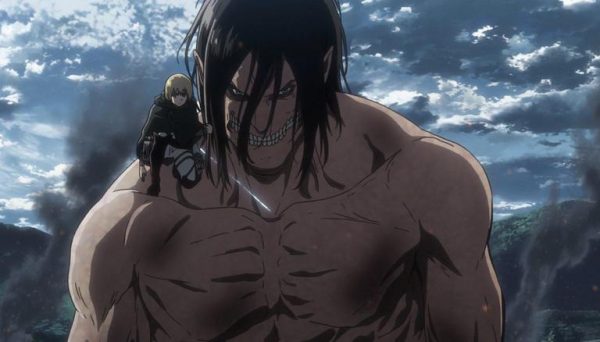 Attack on Titan is a Japanese anime and manga, written by Hajime Isayama. The story is set in a world where the last remnants of humanity live in a city surrounded by enormous walls as a defense against the Titans, gigantic humanoids that eat humans seemingly without reason.
This is a well dubbed anime that has so many versions that were released in North America and Europe respectively and allowed the whole world to follow an epic battle between human-like giants and humans.
13. Hunter x Hunter 2011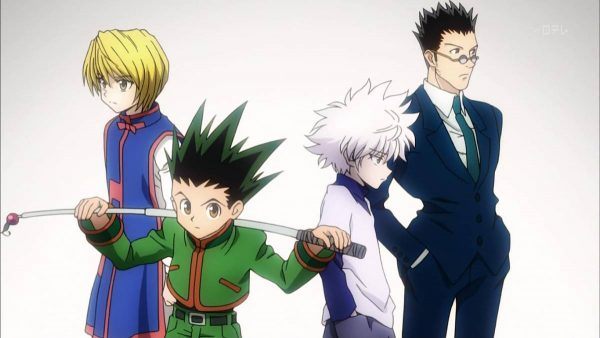 One of the best anime ever made, it is a manga written and illustrated by Togashi Yoshihiro.
Plot: The story revolves around a young boy named Gon Freecs who sets out on a quest to become a Hunter in order to find his father, Ging Freecs, who went missing on his journey to find out secret of "ultimate knowledge" or "unlimited power." Along with him are his friends Kurapika-a warrior from the Kurta clan who lost all of its members in an attack by an evil organization; Leorio-an an inspiring doctor; and Killua an expert assassin with mighty powers.
The three are candidates for being Hunters, but they must pass the tests given by the Hunter Examination Committee in order to become one.
12. Naruto Series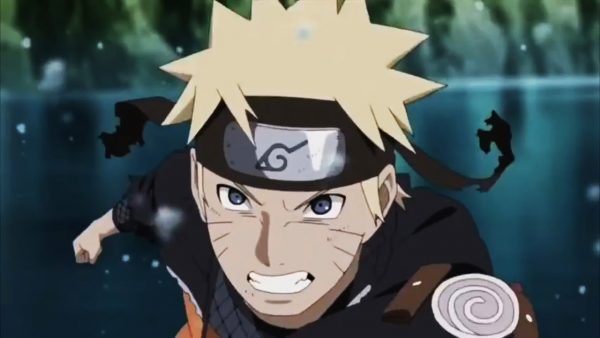 Due to the perfect Naruto dubbed version, the anime is one of the best in the world that has a wide audience in America, Japan, and worldwide.
Naruto is a Japanese animated TV show that follows the adventures of the protagonist, Naruto Uzumaki. The series was originally created by Masashi Kishimoto and follows the ninja-in-training through his early childhood to adulthood.
With perfectly Dubbed and Subbed Versions to Watch NARUTO, you can enjoy an amazing tale of Naruto Uzumaki, an adolescent ninja who searches for recognition and dreams to become the Hokage, the leader of his village.
11. One Piece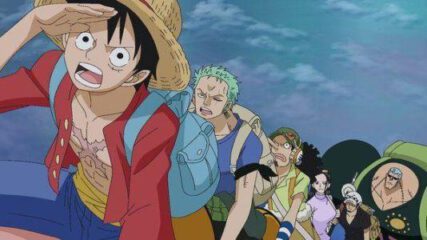 One Piece is a Japanese manga written and illustrated by Eiichiro Oda. It has been serialized in Weekly Shonen Jump since July 19, 1997. The story follows the adventures of Monkey D. Luffy, a boy whose body gains the properties of rubber after unintentionally eating a Devil Fruit, and his diverse crew of pirates, named the Straw Hat Pirates. Luffy explores the ocean in search of the world's ultimate treasure known as "One Piece" in order to become the next Pirate King.
The story progresses as Luffy reluctantly becomes involved in conflicts in order to find One Piece and defeat influential enemies along his journeys such as the Navy and World Government who are nefarious organizations that work for their own good agenda and maintain their thirst for power no matter what it takes.
10. Dragon Ball Series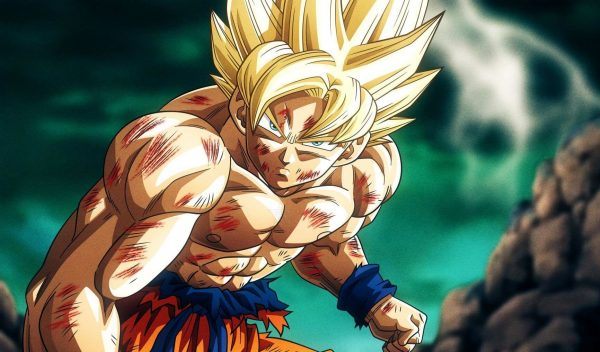 Dragon Ball is a popular anime and manga created by Akira Toriyama. The franchise is about an Earthling named Goku who was sent to a planet called "Earth" by his father. Goku's adventures on Earth, he goes from being an innocent child to becoming the strongest warrior on Earth.
Dragonball is a Japanese dubbed anime that has different language versions all over the world. and is one of the most successful anime tv shows in history.
9. Assassination Classroom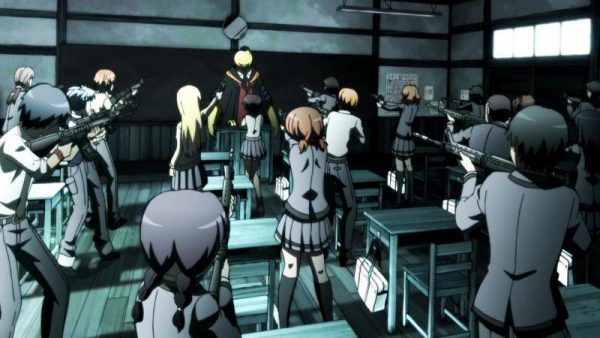 The plot of Assassination Classroom is really interesting. It has dark humor mixed in with suspense and mystery. The protagonist, "Koro-sensei" takes over a Japanese high school and teaches the students about the art of assassination. The students are tasked with assassinating their teacher within one year.
The series is popular in the whole world because it's funny, action-packed, and has plenty of unique characters. This dubbed anime has so many versions including, English, Spanish, French, Portuguese, Italian, Polish, and Russian.
8. Tokyo Ghoul
Tokyo Ghoul is a Japanese anime based on the manga that was first published in 2011, written and illustrated by Sui Ishida. The story follows Ken Kaneki, who survives an encounter with Rize Kamishiro who turns out to be a ghoul. Ken's life is changed as he needs to learn how to live as a ghoul with his new organ which includes eating humans.
Tokyo Ghoul is another pretty good dubbed anime that has many languages versions and it has received mixed reviews so far.
7. My Hero Academia
The anime is about Izuku Midoriya, a boy who lives in a world where people are born with superpowers called "quirks".
The story follows Midoriya's entrance into U.A. High School, the school for people with abilities, He is known as one of the most intelligent children in his class at U.A. High School despite being born without any special abilities. He becomes the protégé of the world's greatest Hero All Might and sets out to fulfill his dream of becoming the number one hero.
The series is really popular in Japan and it has been dubbed by Funimation in English to reach more viewers around the world.
6. Code Geass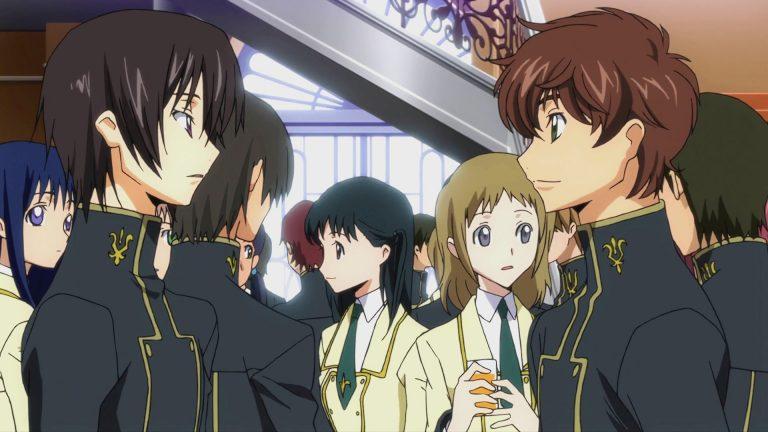 In Code Geass, there are two opposing sides – the Holy Empire of Britannia and the various regions fighting for independence. The protagonist, Lelouch Lamperouge, is a young man who possesses a power called "Geass" which enables him to force other people to do whatever he wants them to do. Lelouch decides to use his Geass power to retaliate against Britannia and liberate Japan from its rule after it experiences an attack at the start of the series.
Lelouch's goal is not only to free Japan but also all other countries that have been under Britannian rule for over 300 years.
5. Ghost in the Shell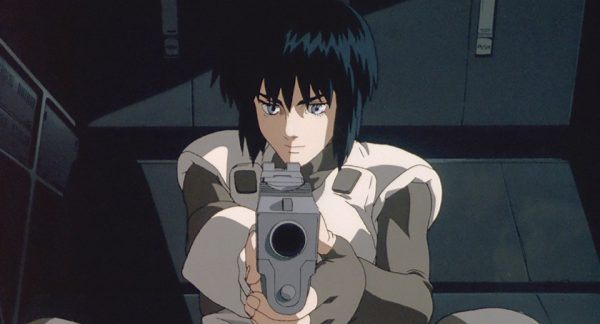 The Ghost in the Shell anime is an adaptation of the manga of the same name. It is heavily influenced by Japanese culture and cyberpunk elements.
The films and tv shows tell the story of Motoko Kusanagi, a cyborg who leads an elite task force in pursuit of hackers in futuristic Japan. The film has been dubbed into English for international release without much change to character names or dialogue structure. The plot is also well-contained to avoid confusing Western viewers with Japanese cultural references.
4. Baccano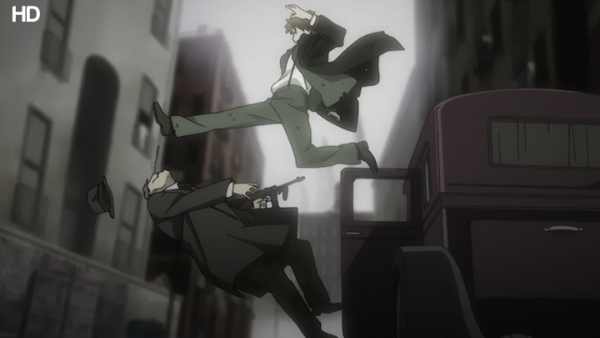 Baccano is a show that contains many different storylines in one. It starts off with 3 different storylines and by the end, they all come together and make sense.
The dubbed version of the show is very good because it captures all of the emotions and moments in the show very well. The dubbing also helps to make you feel like you are part of the gang.
The story is about these people who band together to commit heists. It is about their lives, friendships, betrayals, and destinies that are changed forever as friends become foes and outlaws become heroes.
3. Cowboy Bebop
Cowboy Bebop is a popular anime that was translated into English and is considered one of the best Japanese series that has a pretty great dubbed version.
The plot of Cowboy Bebop takes place in 2071, where bounty hunters are called to capture dangerous criminals for money. The main protagonist is Spike Spiegel, a former crime boss turned bounty hunter. He travels across Earth along with his crew members Jet Black and Faye Valentine on their spaceship called the Bebop.
This dubbed anime tv show has received praise for its stylish direction, characters, world design, voice acting, animation, and music.
2. Fullmetal Alchemist
The show first aired in 2003, has been dubbed in various languages, and is still one of the best anime ever made in history.
The Fullmetal Alchemist anime is one of the most popular anime in Japan. The story follows two brothers, Edward and Alphonse Elric, who attempt to use alchemy to restore their bodies after performing a human transmutation in order to bring their mother back to life.
This best dubbed anime series starts off with the Elric brothers having already lost parts of their bodies and limbs to reach what they believed was their mother's soul inside an otherworldly being called "The Gate". They are joined by Colonel Roy Mustang, who becomes an important figure in this journey.
1. Death Note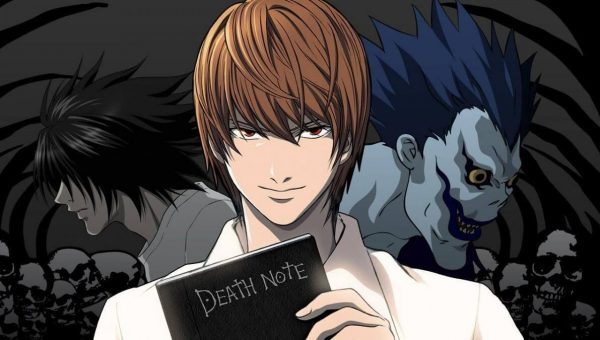 There have been a lot of great dubs over the years, but the best one has to be for Death Note. The script is so well written and the voice acting is top-notch. It's a shame it only lasted for a single season.
Death Note is another good dubbed anime series based on the manga of the same name by Tsugumi Ohba and Takeshi Obata. The series revolves around high school student Light Yagami, who decides to use his newly acquired supernatural powers to "cleanse the world of evil."