The Best Anime

Transfer Student

Stories to Watch
Hey Anime Fans;
Here is a compiled list of ten anime transfer student stories that revolve around the theme of being an exchange student, we picked only the tv shows that consist of a Badass MC (Main Character).
Hence, if you are in love anime transfer student characters who are with badass, op, and cool, just read this article and add what you think will quench your thirst for school life which consists of epic scenes led by some cool anime student
Here We Go
---
⌊10⌉

Chrome Shelled Regios (Dub)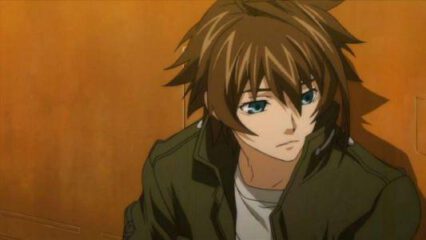 Genres: Action, Adventure, Fantasy, School, Sci-Fi
Studios: Zexcs
Episodes:  24
Summary:
In a post-apocalyptic world, that consist of beasts, humans lives in large mobile cities a.k.a Regios and learn to use special weapon.
In the Academy City of Zuellni, Layfon Alseif is an anime transfer student who hopes to start a new life and forget his past.
However, his past has caught the attention of Karian Loss, the manipulative Student Council President, and Nina Antalk.
Furthermore, a Military Arts student and Captain of the 17th Military Arts Platoon, instantly recognizes his abilities and decides he's the perfect candidate to join her group.
However, with a secret past that won't leave him alone and unknown powers beyond normal, Layfon just might not take it.
---
⌊9⌉

Absolute Duo (Dub)
Genres: Action, Harem, Supernatural, Romance, Ecchi, School
Studios: 8bit
Episodes:  12
Summary:
Individuals who can materialize weapons from their souls are the "Blazers,".
they attend Kouryou Academy High School in order to harness their abilities.
Each student is required to partner with another, in the hopes that one day, the pair can attain the power of Absolute Duo.
Tooru Kokonoe hopes to attend this academy in order to gain power after his sister and friends were slain by a mysterious man.
However, at the opening ceremony, he did duel against the person sitting next to him by force, with the loser being expelled.
As Tooru prepares to give the match his all, it is not a weapon that manifests from his soul, but a shield.
This Shield is an irregularity that catches the attention of a foreign student named Julie Sigtuna.
---
⌊8⌉

Rakudai Kishi no Cavalry (Dub)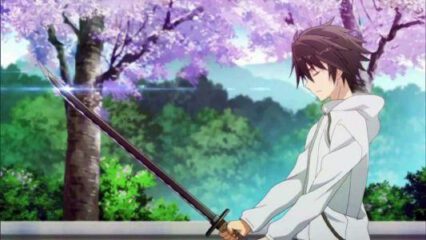 Genres: Action, Romance, Ecchi, Fantasy, Schoo
Studios:  Silver Link., Nexus
Episodes:  12
Summary:
This Ecchi series highlights the story of an anime transfer student named  "Ikki Kurogane" as he tries to become op and defies the odds that everyone thinks he can't do.
Ikki is the lowest of the low at his academy. While others have magical power and are high ranking.
Moreover, He is the only low ranker… a rank F.  But, At each and every turn he does the unthinkable from beating an A ranker to winning a tournament in order to graduate and achieve his dream of becoming strong when you have no chance of being able to.
Hence, Ikki wants to prove that even the weak can be strong, all the while gaining new friends, wisdom, and experience.
---
Continue Reading by Clicking the Next Button