The Top Best Short Anime Series You can finish in One Single Day!
Short Anime Series with Few Episodes, that you can binge-watch in one shot, here is a list of the best 10 anime tv shows that were chosen carefully, and consists of various anime-themed-genres in order to make our  readers able to pick what their eyes and mind are into.
So, lets countdown our list of the 10 Best Short Anime Series with Few Episodes to Binge Watch!
---
10. Time of Eve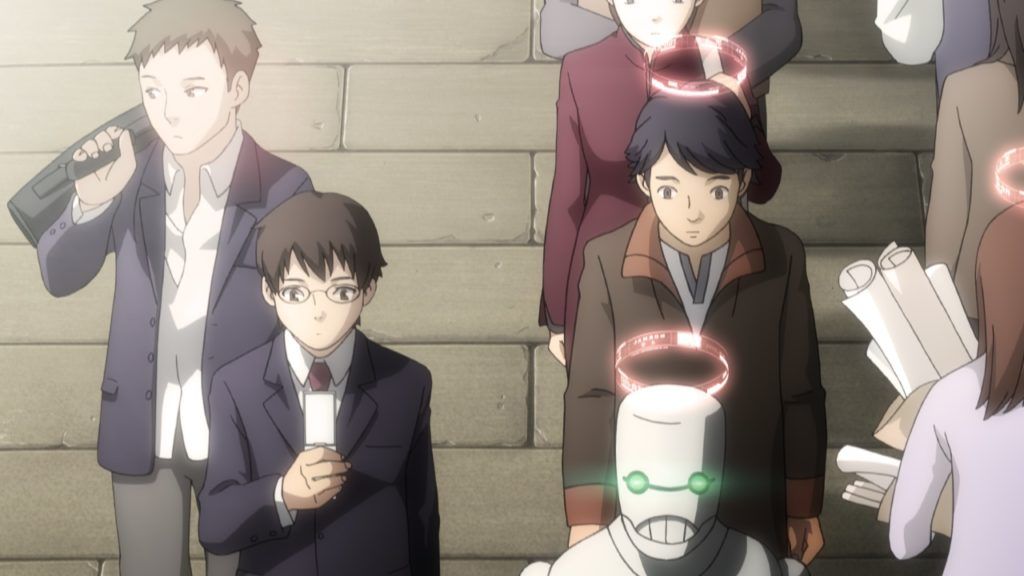 Studio:

 Studio Rikka

Episodes:

6

Genre:

 Sci-Fi, Slice of Life
in Japan, Robots "androids" became a part of the daily life in japan society, which will insist the government to add some laws that robots must follow.
Rikuo Sakisaka is a young man, who was raised to accept society's precept about androids, and is perfectly aware that they are not human.
That is, until one day he begins changing his point of view, as soon as he discovers a strange message buried within the android's behavioral logs.
After tracking his Android "Sammy", Rikuo finds himself in a mysterious coffee under the law "there no distinction between humans and androids".
See Also: The Top 18 Dubbed Harem Anime Series Recommendations
---
Studio:

 Bones, Kinema Citrus

Episodes:

11 (Dub)

Genres:

 Drama
What a Breath-Taking  Short Anime, that will hits everyone right in the feels, the series' story follows Mirai Onozawa Middle school student, who is fed up with her family circumstances.
She wishes to tear everything apart.
Unfortunately, these frustrated thoughts seem to come true when a magnitude 8.0 earthquake struck just a few moments later.
The fury of a major earthquake shakes the Kanto region; both kids witness the wrecking power of this natural disaster as it tears the city apart.
Later, They met  Mari Kusakabe, a motorcyclist and single mother who decides to help the kids. who wants to find their families.
Check Also: Here Are The Best 10 Heartbreaking Drama Anime That Will Make Your Eyes Tear
---
8. Canaan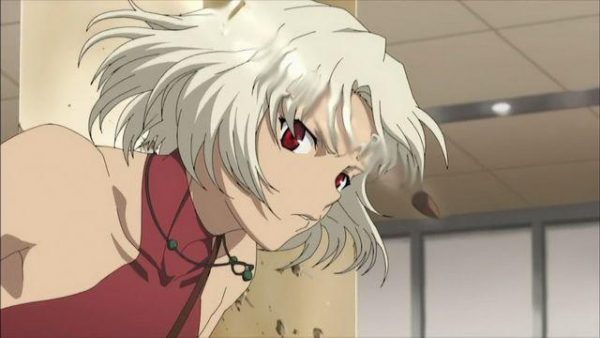 Studio:

P.A. Works

Episdoes: 13 (Dub)

Genres:

 Action, Sci-Fi, Super Power, Supernatural, Seinen
this is an underrated anime, but undoubtedly, its such a masterpiece.
the story follows Oosawa Maria a Japanese photographer currently working in Shanghai, China.
Along with her partner Mino, she searches for potential newsworthy stories throughout the city.
But, suddenly, a strange events occur at a local festival, Maria and Mino immediately investigate.
Quickly, the two are within a battle between unknown masked men and a strange, white-haired woman.
Just when Maria is about to be caught in the crossfire, an old friend by the name of Canaan appears and helps Maria escape.
But a sinister plot over a deadly virus soon develops, and Canaan learns she must confront her past if she wants any chance at stopping the perpetrator and saving her friends.
---
7. Another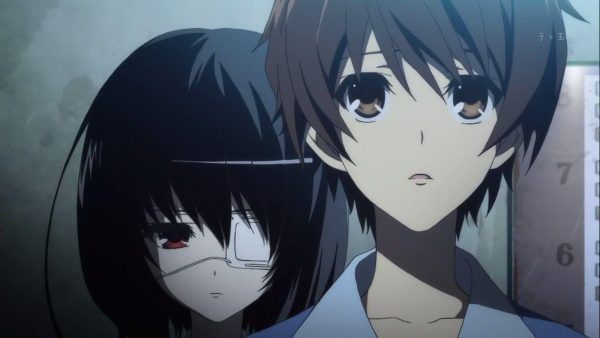 Studio:

 P.A. Works

Episdoes:

12 (Dub)

Genres:

 Mystery, Horror, Supernatural, Thriller, School
This Mystery, Horror Short Anime Series, follows Kouichi Sakakibara who transfers into class 3-3 of Yomiyama North, later he will discovers that all students are in a gloomy mood.
Although, the rest of the class and the teachers ignores her, and treats her like she doesn't exist, he will starts getting close to the mysterious, eye-patch-wearing student Mei Misaki.
Kouichi will not pay attention to the rumors and warnings from everyone, he will also tries to uncover the truth behind what happening in his class.
Another follows Kouichi, Mei, and their classmates as they are pulled into the enigma surrounding a series of inevitable, tragic events—but unraveling the horror of Yomiyama may just cost them the ultimate price.