Anime Series' Best Sister Characters Selection
Having a little girl in anime is nothing like having a true sister. It's a lot funnier and healthier!
Anime Sisters are friendly, compassionate, loyal, supportive, and, most importantly, adorable!
We are green with envy, hoping that our younger siblings were just as talented, but they can be too much to handle at times.
---
20. Komachi Hikigaya – Oregairu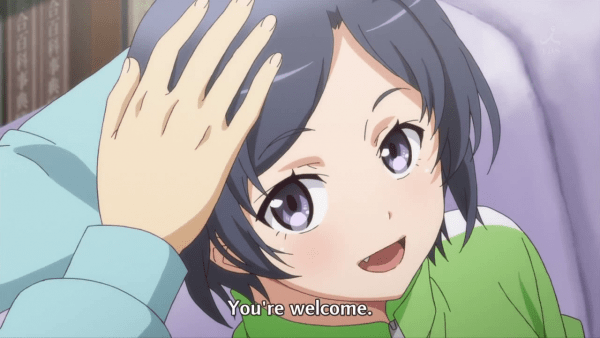 "use strict"; var adace_load_6095ff72316cf = function(){ var viewport = $(window).width(); var tabletStart = 601; var landscapeStart = 801; var tabletEnd = 961; var content = '%3Cdiv%20class%3D%22adace_adsense_6095ff723169c%22%3E%3Cscript%20async%20src%3D%22%2F%2Fpagead2.googlesyndication.com%2Fpagead%2Fjs%2Fadsbygoogle.js%22%3E%3C%2Fscript%3E%0A%09%09%3Cins%20class%3D%22adsbygoogle%22%0A%09%09style%3D%22display%3Ablock%3B%22%0A%09%09data-ad-client%3D%22ca-pub-7194760917340545%22%0A%09%09data-ad-slot%3D%222974897913%22%0A%09%09data-ad-format%3D%22auto%22%0A%09%09%3E%3C%2Fins%3E%0A%09%09%3Cscript%3E%28adsbygoogle%20%3D%20window.adsbygoogle%20%7C%7C%20%5B%5D%29.push%28%7B%7D%29%3B%3C%2Fscript%3E%3C%2Fdiv%3E'; var unpack = true; if(viewport=tabletStart && viewport=landscapeStart && viewport=tabletStart && viewport=tabletEnd){ if ($wrapper.hasClass('.adace-hide-on-desktop')){ $wrapper.remove(); } } if(unpack) { $self.replaceWith(decodeURIComponent(content)); } } if($wrapper.css('visibility') === 'visible' ) { adace_load_6095ff72316cf(); } else { //fire when visible. var refreshIntervalId = setInterval(function(){ if($wrapper.css('visibility') === 'visible' ) { adace_load_6095ff72316cf(); clearInterval(refreshIntervalId); } }, 999); }
})(jQuery);