The 15 Amazing Best Romantic Anime tv Shows to Watch Now!
It's not difficult to understand what the romance genre of anime shows is all about, It's basically about marriage, passion, and the characters getting all lovey-dovey in romantic stories.
Typically, romantic and sweet moments coexist.
The bottom line is that this genre is about passion and sweet memories, with suspense and satire thrown in for good measure.
As I've already seen a lot of romance anime, We've compiled a list of my personal favorites. The 15 anime series mentioned below are the best in the heartwarming romantic genre.
We've also included several anime tv shows that cover more specific subgenres of romance.
---
15. The Pet Girl of Sakurasou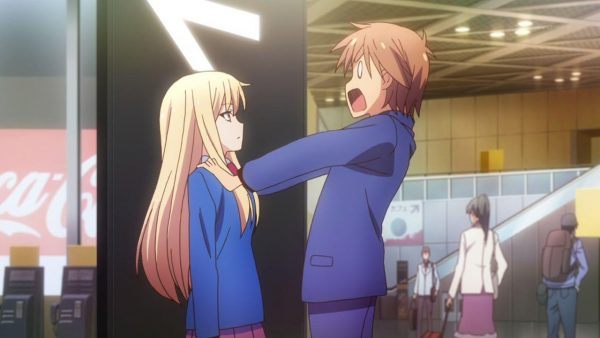 It's a romantic anime tv show that takes love and happiness to new heights. It'll give you the feeling that it's just another senseless harem anime with overblown clichés and fanservice, but that couldn't be farther from the reality!
This romance school anime series demonstrates that it is possible to be very nuanced in a positive way while completely erasing initial experiences.
For starters, it isn't just about romance; it is about love in general. Second, the protagonists, as well as the premise and narrative, are remarkably well-developed. Finally, as I previously said, all is surprisingly fine, so giving it a shot is a must!
With this one, the fusion of many fantastic elements of romance and desire makes a really strong mix.
---
14. ReLIFE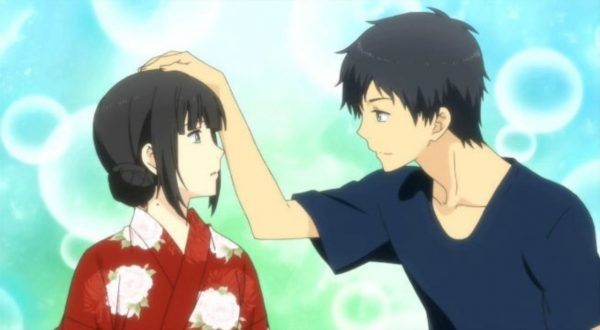 Arata Kaizaki is the main character of 'ReLIFE.' He is a 27-year-old man with no real ambitions in life. People around him have labeled him a loser, and he does nothing to change the name. He spends his days hopping from one job to the next. One day, he encounters a girl named Ryou Yoake.
She claims that if he takes the pill she is selling, he will have a chance to change his life. Arata doesn't give it any thought and swallows the pill.
When he wakes up the next day, he discovers that he has reverted to his 17th year. Ryou turned out to be employed by the ReLIFE Institute, a medical company. Arata is also being used as a research subject for their experimental medication.
---
13. School Days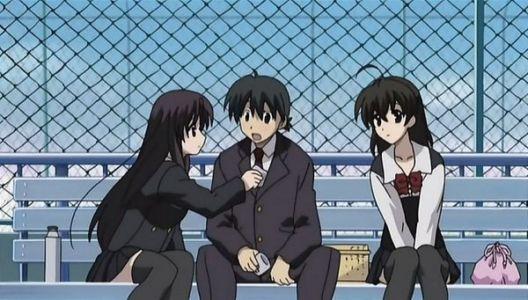 When School Days first screened in Japan, it was fiercely debated and often boycotted. It is based on a manga that follows a boy as he investigates various types of school relationships. During his junior year, he becomes the romantic interest of many girls at school. The boy is unsure how to deal with all of the feminine publicity.
The more he struggles to choose between children, the more his erratic behavior becomes apparent. It becomes apparent that the boy has an aggressive side that the girls appear to be unaware of.
This romantic anime series drew a lot of criticism for its violent endings and peculiar marriage of horror and romance.
---
12. Kamisama Kiss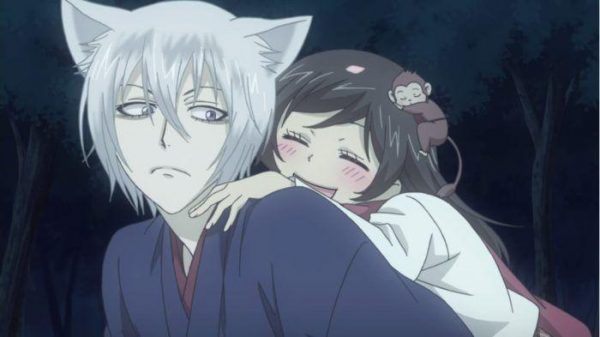 Kamisama Kiss, based on Julietta Suzuki's manga of the same name, blends Shjo and the supernatural. It tells the story of Nanami Momozono, a teenage girl who becomes homeless as a result of her father's debt. She's a cute little darling who goes out of her way to support people when she's not burdened with her problems.
Nanami, as luck will have it, saves a man from rabid wolves, and her life is never the same again. As a gesture of thanks, the man kisses her on the cheek before giving her his deserted home as a place to stay. Nanami is now diety, and the deserted location is a temple.
She falls in love with her familiar Tomoe in an oddly mystical way (a fox).
---
11. Nisekoi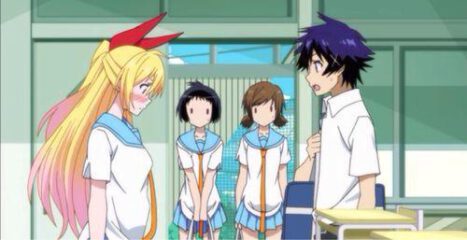 Nisekoi is also one of our favorited anime series if you're looking for a lighthearted romantic comedy. It tracks two high school girls, Raku and Chitoge, whose fathers are members of opposing gangs. Raku and Chitoge dislike each other, but in order to maintain the peace between the gangs, their fathers determine that their children must date, and Raku and Chitoge must agree to be boyfriend and girlfriend in order for all hell to break loose. Of course, Raku has a crush on another girl, which throws a wrench in the works.
Nisekoi may have some harem DNA, but it's one of the few romance anime shows even remotely related to the genre where the lead is incredibly likable; it's not difficult to imagine both Chitoge and Onodera falling for Raku, who's cute in his own way. And, with animation by Shaft, Nisekoi has a distinct style that just adds to each heart-fluttering, blush-inducing scene.
---