The Top 37 Cute Anime Girl Characters From Anime and Manga Series
Ahhh…Anime has pretty Girls, Females, and Chicks that everyone dreams to date!
Well, today let's shows you the best cute girls from anime and manga works.
As there are few things more hard-wired in all of anime fans than the dream to find a cute and kawaii girl, and to see few more common sweet and magical things in the anime world.
watching tv shows with beautiful Anime Girls is a trait that captures our hearts and keeps us wondering why we don't have such a beautiful human being in our real life!
Welcome to this post that highlights a Collection of the Best 37 cutest, hottest, and prettiest anime girls of all time.
So, with no further ado, Let's Start the Countdown of our Cute List of the best and hottest Anime Girls Eever !
---
37. Mafuyu Kirisu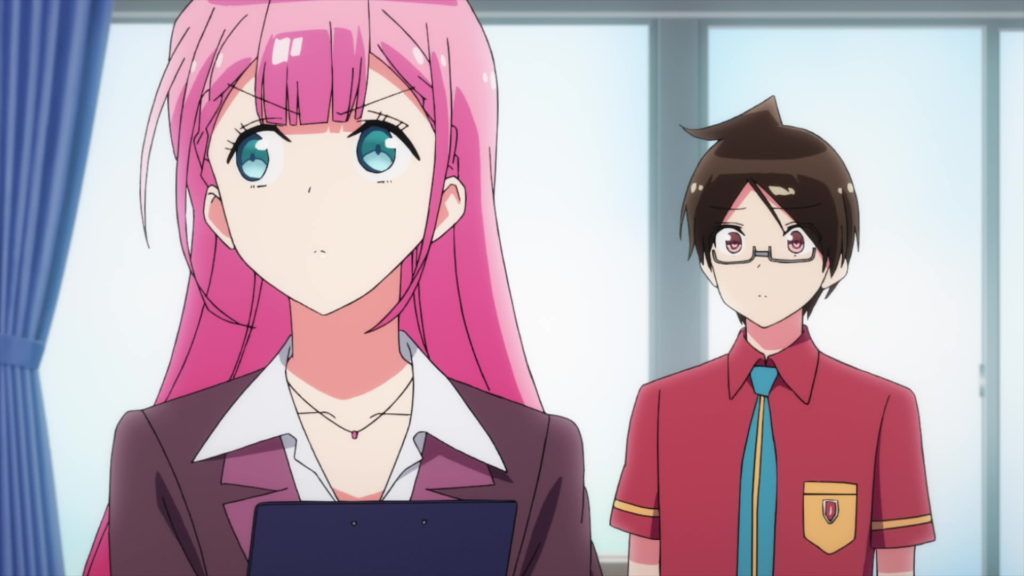 Anime: 'We Never Learn'
Lets kick off our Sweet Girls collection with this Cute yet a Busty Hot Anime Teacher Character, Eventhough, her personality is cold and reserved, and in the series and she is admired by both colleagues and students. that what makes Kirisu considered as one of the best girls in anime and manga of all time,  
Read Also: The Best 10 Anime Where Boy Goes to All Girls School
---
36. Nelliel Tu Odershvank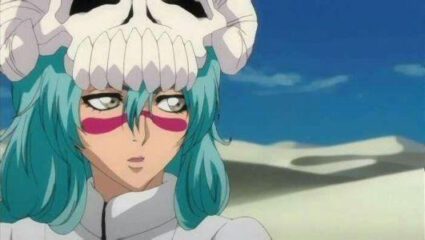 Anime: Bleach
Nelliel is a Female character from the Bleach anime and manga series, at first she appears as a child cute anime girl, but this little blue-green-haired anime girl is not someone you want to mess with, especially once she transforms into her older pretty Hot Womanly true form!  
Read Also: The 20 Most Gorgeous Cutest Anime Girls with Blue Hair
---
35. Elizabeth Liones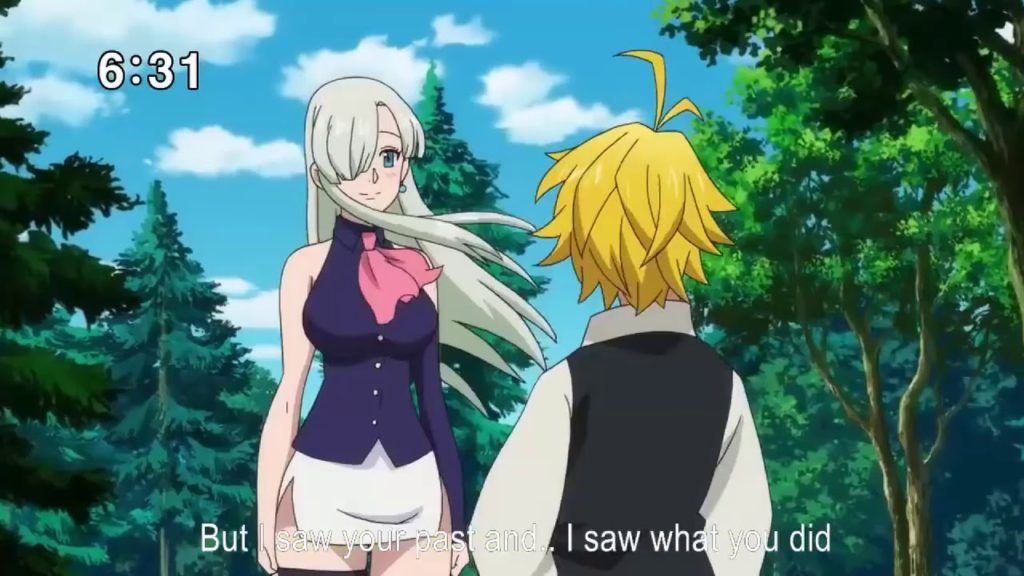 Anime: The Seven Deadly Sins
Elizabeth is one of the Cutest female main characters of the Japanese Action Anime and Manga Series Nanatsu no Taizai.
In the Series this sweet anime girl is the third princess of Britannia. and She is on a mission to find the Seven Deadly Sins, which are needed to help reclaim the Britannia kingdom.  
Read Also: The Top 10 Anime Series Where Bad Boy Falls in Love with Good Cute Girls
---
34. Yue  |  Arifureta: From Commonplace to World's Strongest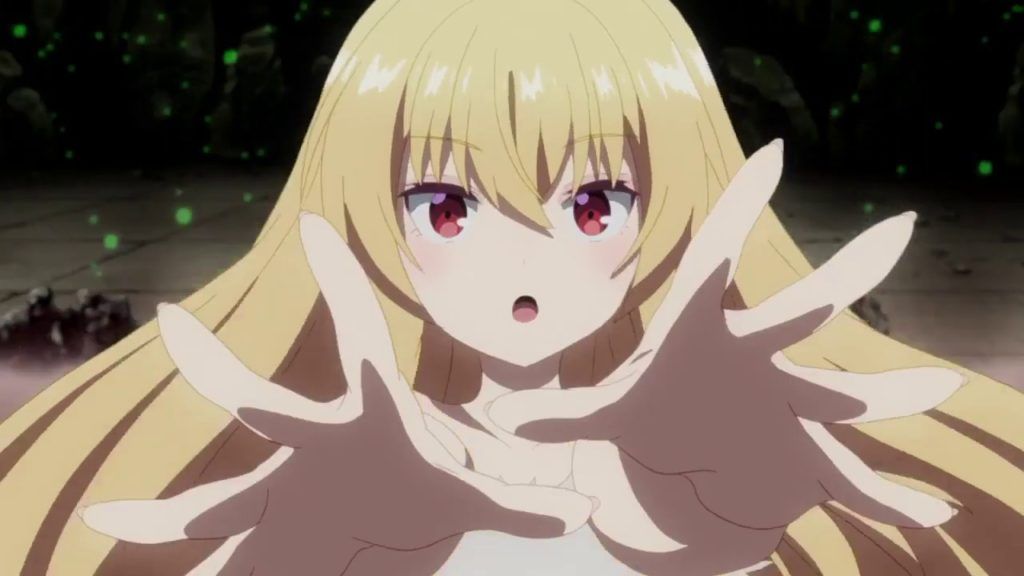 Arifureta is one of the best anime series of 2019, and frankly you gotta watch it and you'll thank me later.
Yue's is a beautiful cute anime girl, whose appearance was described to be like the highest grade bisque doll with blonde hair and crimson eyes.
She is a 323 years old girl, despite her small physique because she is an anime Vampire Princess.
Hence, in the anime and manga story, Her name Yue isn't her real name and was only given by Hajime so that she could leave her dark past and move on.  
Read Also: Top 20 Anime Girls with Brown Hair
---
33. Chiho Sasaki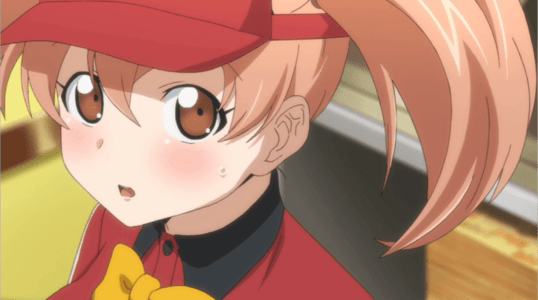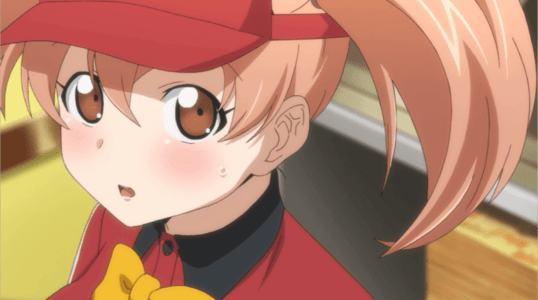 Anime:

Hataraku Maou-sama!
Hatarku Maou Sama is a great japanese anime and manga series which i consider one of the best titles of all time.
and Chiho is a cute and pretty anime girl, who is in love with the anime main character Maou.
She is one of the best damn cute anime girls i have ever seen, who happens to be a work colleague of Maou sama at MgRonald.
moreover, She is a  Hot girl who usually looks cheerful and quite outgoing, but sometimes she became a little clumsy.
Chiho also greatly admires and loves Maou, to the point where she easily becomes shaken and frantic at the thought of Maou even getting close to some other girls.  
Read Also: Anime Where The MC Is A Boy Who Looks Like Girls
---
32. Balsa Yonsa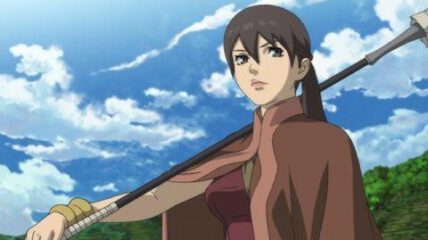 Anime:
Guardian Of The Sacred Spirit
Balsa Yonsa is a wandering spear-wielder and one of the main characters of the underrated Japanese animation and manga Series Moribito.
She is a hot anime girl in her early thirties, who happens to be very attractive, and a beautiful serious girl. although, sometimes seems cold to others though not without reason.
Also, Balsa is a Headstrong, wise, and adept at resolving situations where her life may be at risk.
Read Also: The 10 Best Anime Series Where The MC is an OP (Overpowered) Girl
---
31. Violet Evergarden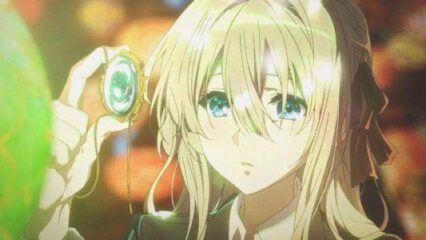 Anime: Violet Evergarden
Violet Evergarden is an Awesome Japanese Fantasy and Drama Anime and Manga series that you need to see ASAP!
in the anime Violet is a very gorgeous and charming young anime girl, who almost looks like a doll.
But, In reality she is a new Auto Memory Doll at the CH postal company. This anime girl got a pretty golden hair and beautiful light-blue eyes.
Hence, in the Anime and Manga story, this Cute Girl just want to know the meaning of "certain words" she received from Gilbert when she was a soldier.
Read Also: Here are 15 Best Manhwa Manga Series to Read ASAP!
---
Continue Reading by Clicking the Next Button!