Top 20 Beautiful Anime Girl with Blue Hair
Blue is my own preferred color, so today i have come up with the idea to make a list of 20 anime girl with blue hair.
On Bakabuzz, we have already covered pink-haired, green-haired, and Blonde anime girls, and since the Blue has no dimensions, it is beyond dimensions. let's depicts the 20 most mesmerizing anime girl with Blue Hair.
So, Here we Go!
---
20. Yamuraiha – Magi The Labyrinth of Magic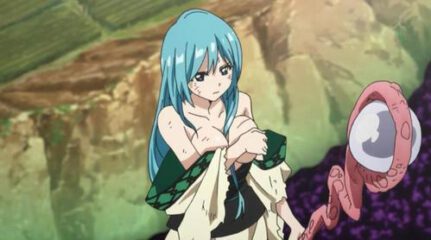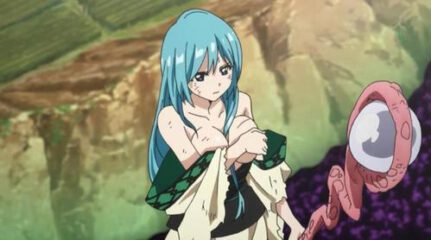 "use strict"; var adace_load_60960e5878fb6 = function(){ var viewport = $(window).width(); var tabletStart = 601; var landscapeStart = 801; var tabletEnd = 961; var content = '%3Cdiv%20class%3D%22adace_adsense_60960e5878f88%22%3E%3Cscript%20async%20src%3D%22%2F%2Fpagead2.googlesyndication.com%2Fpagead%2Fjs%2Fadsbygoogle.js%22%3E%3C%2Fscript%3E%0A%09%09%3Cins%20class%3D%22adsbygoogle%22%0A%09%09style%3D%22display%3Ablock%3B%22%0A%09%09data-ad-client%3D%22ca-pub-7194760917340545%22%0A%09%09data-ad-slot%3D%222974897913%22%0A%09%09data-ad-format%3D%22auto%22%0A%09%09%3E%3C%2Fins%3E%0A%09%09%3Cscript%3E%28adsbygoogle%20%3D%20window.adsbygoogle%20%7C%7C%20%5B%5D%29.push%28%7B%7D%29%3B%3C%2Fscript%3E%3C%2Fdiv%3E'; var unpack = true; if(viewport=tabletStart && viewport=landscapeStart && viewport=tabletStart && viewport=tabletEnd){ if ($wrapper.hasClass('.adace-hide-on-desktop')){ $wrapper.remove(); } } if(unpack) { $self.replaceWith(decodeURIComponent(content)); } } if($wrapper.css('visibility') === 'visible' ) { adace_load_60960e5878fb6(); } else { //fire when visible. var refreshIntervalId = setInterval(function(){ if($wrapper.css('visibility') === 'visible' ) { adace_load_60960e5878fb6(); clearInterval(refreshIntervalId); } }, 999); }
})(jQuery);