The Best Tsundere Romance Anime Series to Watch!
3. Fullmetal Panic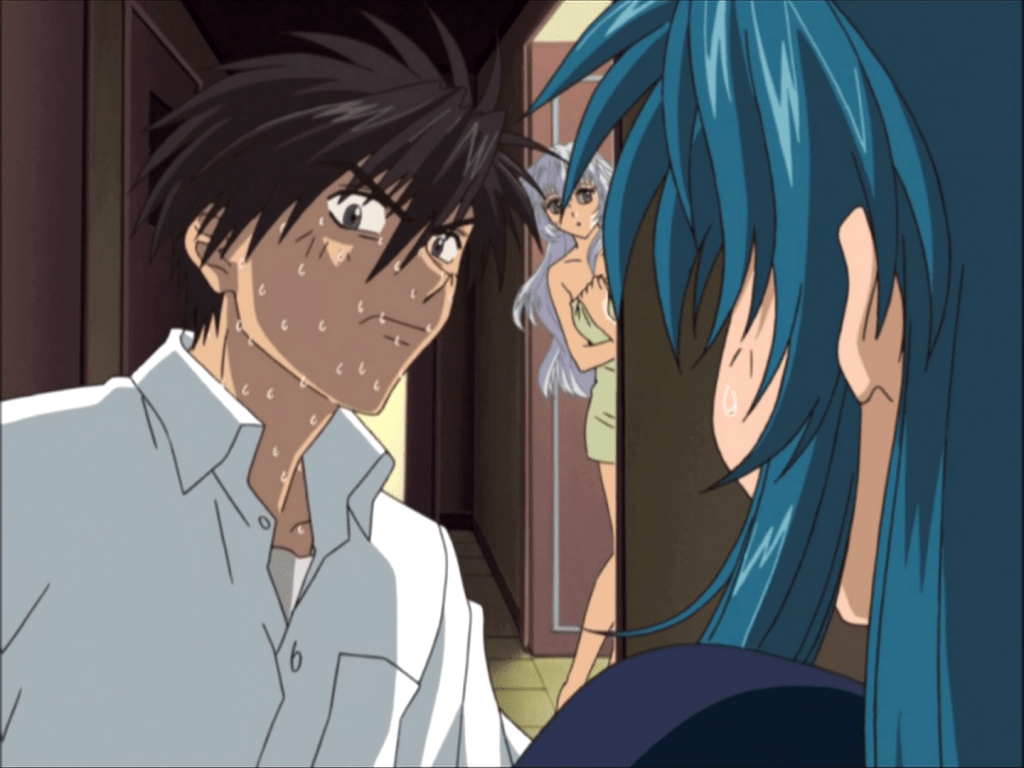 Episodes: 61 / Four Seasons

Studios:

 Gonzo, Xebec

Anime Genres:

 Action, Military, Sci-Fi, Comedy, Mecha
This Anime series revolves around the Seventeen-year-old Sousuke Sagara, a sergeant working for the anti-terrorist private military organization Mithril, who has been assigned to protect a tsundere girl named Kaname Chidori, a Whispered candidate.
Sousuke, who was raised on a battlefield and has very little knowledge of an average high school student's lifestyle.
Now he must attend the school as a transfer student, and his mission is to get closer to Kaname Chidori, and adapt to a normal school life to safeguard Kaname.
However, enemy forces have already begun making their move, and Sousuke is about to find out that the adversary coming for the Whispered girl may be a lot more familiar than he expects.
Read Also: The 10 Best Yandere Romance Anime Series
2. Toradora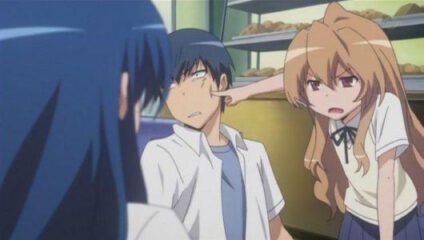 Episodes: 25
Studio: J.C.Staff

Anime Genres:

 Slice of Life, Comedy, Romance, School
Ryuji Takasu lives in a falling down house with his mother, and although being a gentle guy is cursed with a delinquent face causing people to avoid him.
Taiga Aisaka is a tiny, selfish and unexpectedly strong girl who lives in a new apartment next to Ryuji but dont know how to take care of herself.
Ryuji starts to looks after her, and he discovers that Taiga actually has a sweet side.
Toradora is a romance comedy anime story that follows the story of the gentle Ryuji Takasu who will gets closer to the tsundere selfish girl Taiga, as they reveals their crushes to each other,  and then they both attempt to help each other with their love life.
1. Zero no Tsukaima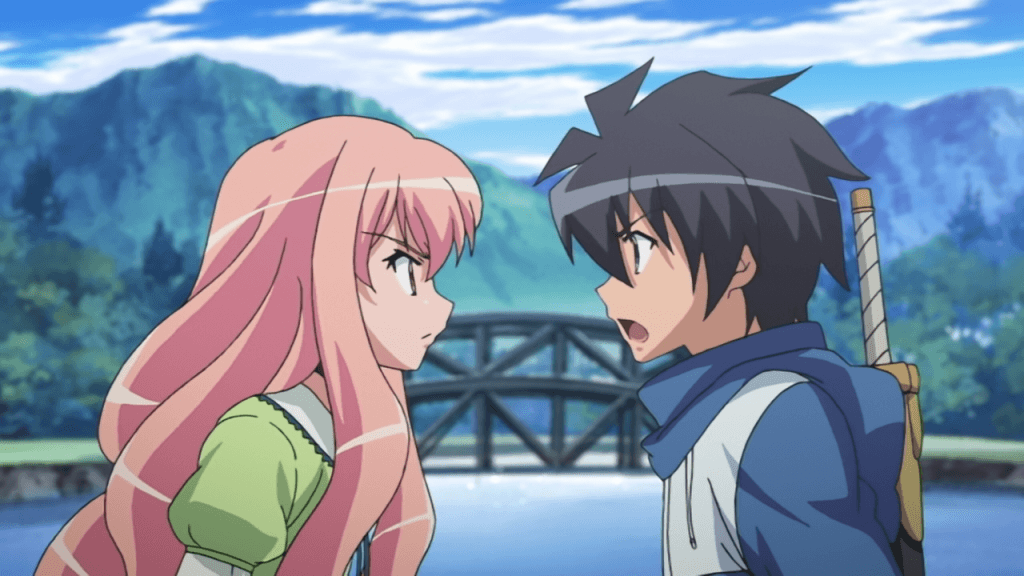 Episodes:

 49  / Four Seasons

Studios:

 J.C.Staff

Anime Genres:

 Action, Adventure, Harem, Comedy, Magic, Romance, Ecchi, Fantasy, School
Coming at Number 1 is Zero no Tsukaima Anime series, Hence, in this tv shows Just Behold the the most cutest tsundere anime girl  "Louise Françoise Le Blanc de La Vallière",  who is a mage in a world of wands, cloaks, and royalty.
Although she studies at Tristain Academy, a prestigious school for magicians, she has a major problem:
Louise is unable to cast magic properly, earning her the nickname of "Louise the Zero" from her classmates.
When the first year students starts performing a summoning ritual, Louise's summoning results in a catastrophic explosion!
Everyone deems this to be yet another failure, but when the smoke clears, Saito Hiraga appears.
Now Louise treats her familiar Saito as a slave, forces him to clean her clothes and eat off the ground.
But when Saito's hand starts etching from the summoning ritual. rumours has it to be the mark of a powerful familiar named Gandalfr.
Read Also: 10 Japanese Romance Movies Based On Anime and Manga