Top 10 Isekai Anime With An OP MC (Overpowered Main Character)
Hey everyone, and welcome back to this article that shocases the top 10 best isekai anime with an op mc ( overpowered main character).
Sometimes when we've had a long, tiring day, we might want to unwind by watching some good anime series, speacialy those isekai-themed animes with an OP Mc, that allows us to dive into another fantasy world and witnesses a powerful mc, who do his best to live in such a diffirent realm that is way divergent from the real one we actually live in.
Well, for today's list, we have the 10 best anime tv shows where the main character (MC)  is OP, and falls into the otherworldly genre of "isekai".
---
10. Welcome to Demon School! Iruma-kun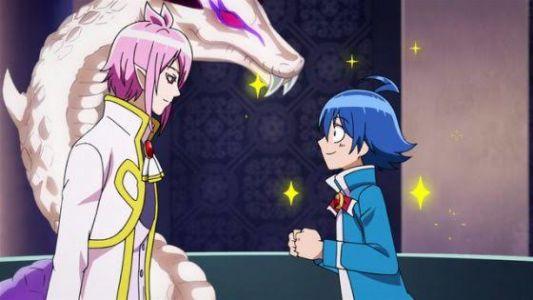 Kicking off the list of the best isekai anime series where the main character is op, with "Welcome to Demon School Iruma Kun", an anime that depicts the adventure of the Fourteen-year-old Mc Iruma Suzuki has been unfortunate all his life, having to work to earn money for his irresponsible parents despite being underage.
One day, he finds out that his parents sold him to the demon Sullivan. However, Iruma's worries about what will become of him are soon relieved, for Sullivan merely wants a grandchild, pampering him and making him attend the demon school.
---
9. Shinchou Yuusha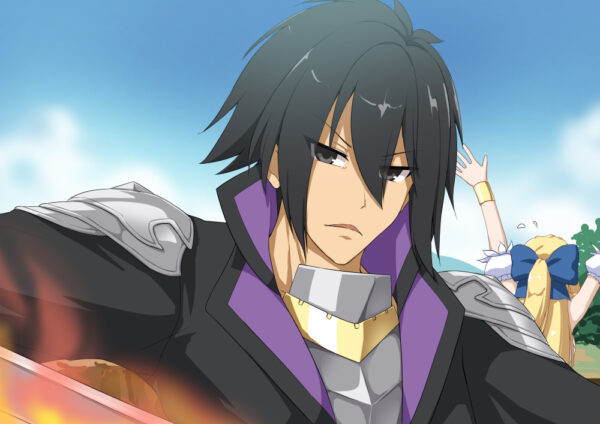 Also known in English as "Cautious Hero", this anime falls into categories of Isekai, action, adventure, fantasy and of course there is an op badass mc.
The anime story follows the badass Mc Seiya, an overpowered character summoned to save a an isekai world full of danger.
He is the typical OP hero, except for one small detail… The Mc is overly cautious (hence the name of the anime show).
---
8. Hataage! Kemono Michi
Starting in October of 2019, this good isekai anime follows the story of the mc who happens to be a professional op wrestler, named Genzou Shibata who has the body of a mountain, but beneath his hulking appearance is a man with an extreme affection for animals.
Facing off his opponents in the ring as the legendary "Animal Mask," Genzou wins the hearts of crowds everywhere with his  iconic tiger persona.
---
7. Arifureta: From Commonplace to World's Strongest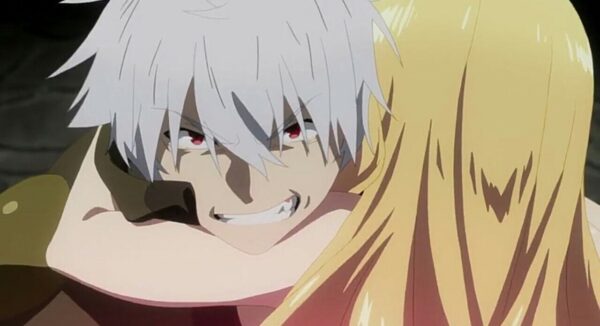 Arifureta is One of the best anime with an op mc that follows The Main character ordinary life of 17-year-old otaku Hajime Nagumo, as it is disrupted when he and his classmates are summoned to a fantasy isekai world and tasked with saving mankind.
While his classmates are gifted with impressive abilities useful in combat, Hajime is belittled for only gaining a really inferior power that lacks any real offensive capabilities.
---
6. Kenja no Mago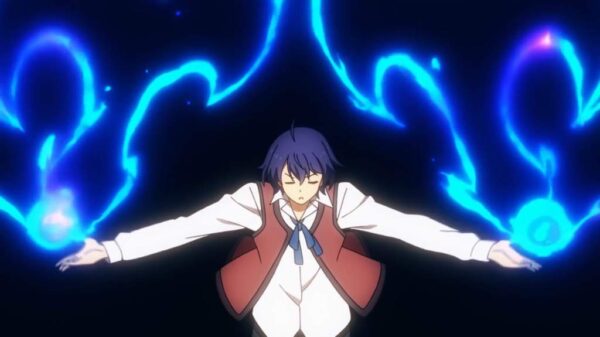 The anime Mc Shin, is reincarnated as an orphan into a fantasy isekai kingdom, where he will became such an op badass character as he is raised by the legendary hero of this kingdom Merlin Walford, in the solitude of the forest.
After displaying an amazing affinity for magic, on his 15th birthday he is sent to the kingdom's Magic Academy, where he trains further, and this time he develops his social skills as well as his magic.
---
5. Tate no Yuusha no Nariagari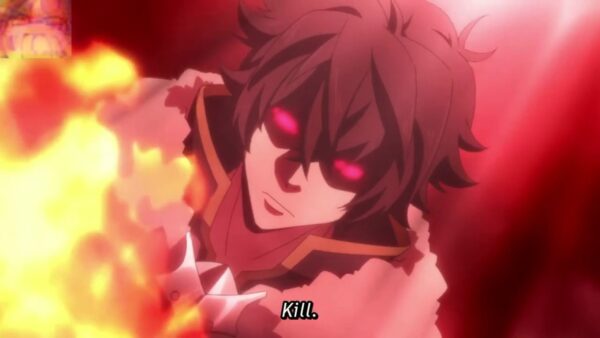 Also known in English as "The Rising of the Shield Hero", in this isekai anime, we see the underestimated main character take a huge fall when his reputation is damaged by someone he considered a friend.
He goes through this isekai anime orld getting overpowered and rebuilding his image, until our main character is able to confront his betrayers.
First seen in January of 2019, this isekai anime has 25 episodes with action and drama and a dark story of a becoming op mc who seeks revenge upon those who dishonored him deeply.
---
4. The 8th son? Are you kidding me?
This anime starts off the story with: Waking up in a new isekai world, 25-year-old Shingo Ichinomiya realizes that he is in the body of a six-year-old.
Retaining memories of his stressful life working at a firm company, Shingo learns that the person he is occupying is Wendelin Von Benno Baumeister, the eighth son of a poor noble family living in the countryside.
---
3. CHOYOYU!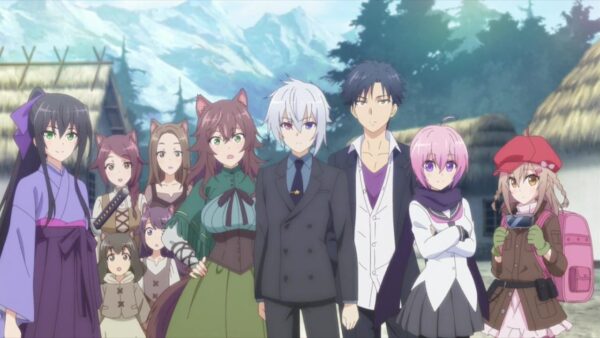 High School Prodigies Have It Easy Even in Another World! One day, seven Japanese high school friends survive a plane crash, and find themselves in a strange world with a medieval theme with two human races.
This amazing isekai anime with an op mc is a must a watch for fans that like seeing something refreshing and unusual, it was first released in October 2019, and it's first (and only) season ended at the end of December.
---
2. Do You Love Your Mom and Her Two-Hit Multi-Target Attacks?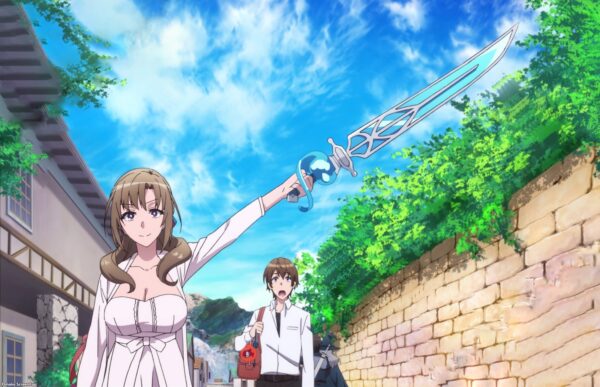 Infamously known as "the Overowered MILF-sekai anime", this another world tv show basically tells the story of a boy named Masato who plays an MMORPG, partied up with his mom. 
The anime is so good as it offers game, isekai, and adventure themes, while is it not that easy for the MC boy who happens to deals with his mom's character, that is insanely overpowered.
---
1. Maou-sama, Retry!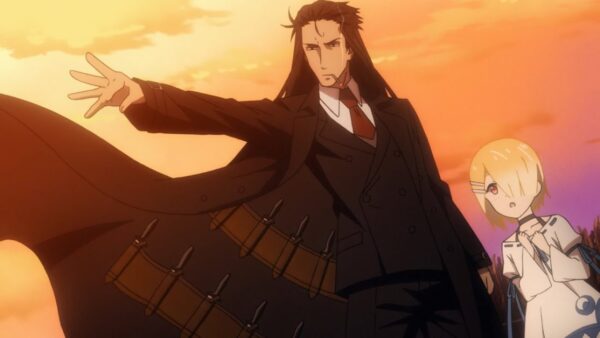 The Op main character in this isekai anime is a man by the name of Akira and he manages an MMO-RPG called Infinite Game.
That is, until he decides to shut down the servers for the game.
He is then transported into the world in the body of the game's Demon King. He finds a girl named Aku, and together they travel this fantasy world looking for the reason he was brought there in the first place.