The 20 Hot Ecchi Harem Anime Series!
⌈12⌋

Date a Live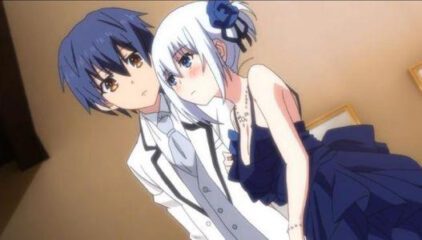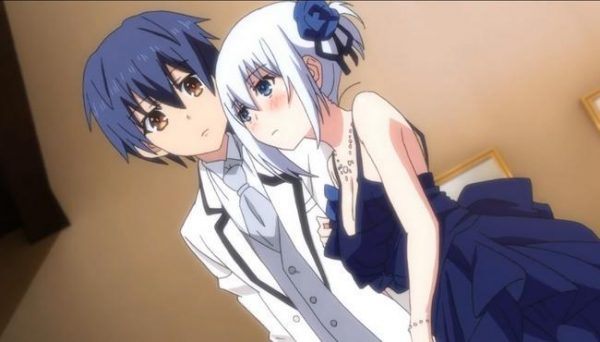 Episodes: 34 / Three Seasons
Studios: J.C.Staff, Production IMS

Genres:

 Comedy, Ecchi, Harem, Mecha, Romance, School, Sci-Fi
Synopsis:
"Before the world ends, kill me or kiss me."
The Story follows The Student Shidou Itsuka, who lives alone with his Lovely little sister while their parents are away.
One day while a sudden Spacequake occurred he rushed in order to save his sister.
Thus,  he meets a spirit girl who has been rejected by a devastated world.
However, The girl, who Shido names Tohka, happens to have wiped out much of humanity 30 years ago, and now she is back.
As a result, the only way to stop her is to date her.
---
⌈11⌋

Outbreak Company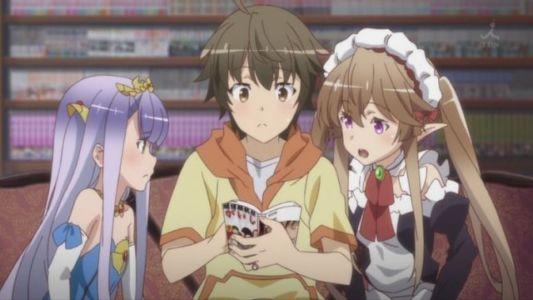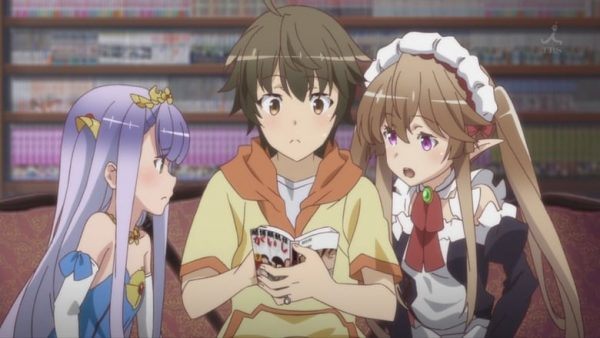 Genres: Harem, Comedy, Parody, Fantasy
Studios:  feel
Episodes: 12
 Summary:
Shinichi Kanou is a shut-in otaku with a vast knowledge of anime, manga, and video games.
One day, after applying for a job in hopes of escaping his normal lifestyle, he is kidnapped and transported to the Eldant Empire—an anime fantasy world filled with elves, dragons, and dwarves.
In this strange land, Shinichi gets an unlikely task by the Japanese government: to spread otaku culture across the realm by becoming an "Otaku Missionary."
To accomplish his mission, Shinichi has the full support of the Japanese government, as well as the half-elf maid Myucel and Princess Petralka of the Eldant Empire.
Together with this ragtag bunch, he will overcome the obstacles of politics, social classes, and ethnic discrimination to promote the ways of the otaku in this holy land.
Read Also: 20 Anime Where Bad Boy Falls in Love With a Good Girl
---
⌈10⌋

Mayo Chiki
Episodes: 13

Studios:

 feel.

Genres:

 Harem, Comedy, Romance, Ecchi, School
Synopsis:
You have been warned Ecchi harem themes are included in this unknown anime series.
Mayo Chiki is all about When you've got a cute gynophobia, an abnormal fear of women.
Hence, even a pretty girl can be a malady, and as the sparring partner for his family of female wrestlers, Sakamachi Kinjiro has the worst case EVER!
---
⌈9⌋

Boku wa Tomodachi ga Sukunai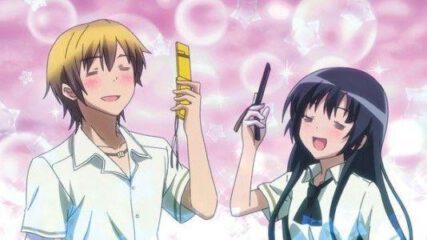 Kodaka Hasegawa a friendless schooler,  transfers to a new school, where he wants to make a positive impression, and maybe even some friends.
However, Kodaka discovers he is out of luck when he is seen as a violent delinquent due to his blond hair and intimidating expression.
However, his life changes when he finds Yozora Mikazuki talking to her imaginary friend in an empty classroom.
After sharing stories of their lonely high school life, Kodaka and Yozora decides to overcome the issues of making friends by creating the Neighbor's Club.
The club activities focus on learning social skills and how to fit in, which will allow them to make friends.
Hence, some eccentric outcasts, strats to join the club. and odaka may finds people he can call friends.
Haganai consists of Two Seasons, with a Total of 25 Sub/Dub Episodes, and is a production AIC Build Studio.
Genres: Ecchi, Slice of Life, Comedy, Harem, Romance, School
---