Anime Where OP MC Shows His True Power During The Battle!
Anime Op Mc, recently became one of the most trending Anime sub-genre that fans looks for.
That's why today we are here to show you anime series that revolves around an mc (main character) who actually so op (overpowered) and is ready to demonstrate his power during a fight or a battle.
So, in this round up of anime series, you will certainly came across titles that you didn't got the chance to watch it yet.
Hence, without No Further Ado, lets the countdown Begin!
---
⌊10⌉

Chain Chronicle: Haecceitas no Hikari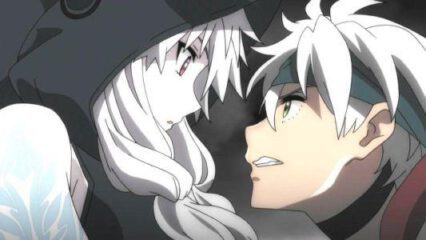 Genres:  Action, Adventure, Fantasy, Magic
Studios: Telecom Animation Film, Graphinica
Episodes:  12
Summary:
Set in the land of Yuguto, the people thought that the land they live is the size of the world, but it's actually divided into several areas, each with a respective king.
Even though there were small wars among areas, the kings had round-table meetings to maintain peace and balance. It was until a dark group of dark monsters appeared…
Read Also: 10 Anime where the Mc Is Op and All Girls Loves Him
---
⌊9⌉

Gate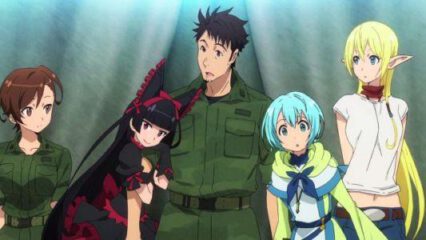 Genres:  Action, Adventure, Fantasy, Military
Studios: A-1 Pictures
Episodes:  24 Tow Seasons
Summary:
Off-duty Japan Self-Defense Forces (JSDF) officer and otaku, Youji Itami, is on his way to attend a doujin convention in Ginza, Tokyo when a mysterious portal in the shape of a large gate suddenly appears.
From this gate, supernatural creatures and warriors clad in medieval armor emerge, charging through the city, killing and destroying everything in their path. With swift actions, Youji saves as many lives as he can while the rest of the JSDF direct their efforts towards stopping the invasion.
Three months after the attack, Youji has been tasked with leading a special recon team, as part of a JSDF task force, that will be sent to the world beyond the gate—now being referred to as the "Special Region."
They must travel into this unknown world in order to learn more about what they are dealing with and attempt to befriend the locals in hopes of creating peaceful ties with the ruling empire.
But if they fail, they face the consequence of participating in a devastating war that will engulf both sides of the gate.
Read Also: Here are 10 Anime Series where The MC is OP and Badass
---
⌊8⌉

Isekai wa Smartphone to Tomo ni
Genres:

 Adventure, Harem, Comedy, Magic, Romance, Fantasy
Isekai wa Smartphone to Tomo ni is an anime series just like Arifureta From Commonplace to World's Strongest!
The story begins when A Sudden stray bolt of lightning accidentally kills Touya Mochizuki!
As an apology, God allows him to be reborn in a magical fantasy world and will grant him any one wishes he desires.
And so, Touya chooses to keep his smartphone with him in the next mysterious world.
In his second chance at life, Touya finds it is filled with magic—which he has an affinity for—and befriends cute girls who are vying for his attention.
He inherits the legacy of an ancient civilization and travels around while he tries to discovers the secrets of this new world. possessing powers that rival this world's kings.
Read Also: The 10 Best Anime Like Vinland Saga 
---
⌊7⌉

God Eater
Genres:  Action, Fantasy, Military, Sci-Fi
Studios: ufotable
Episodes:  13
Summary:
The year is 2071. Humanity has been pushed to the brink of extinction following the emergence of man-eating monsters called "Aragami" that boast an immunity to conventional weaponry.
They ravaged the land, consuming almost everything in their path and leaving nothing in their wake.
To combat them, an organization named Fenrir was formed as a last-ditch effort to save humanity through the use of "God Eaters"—special humans infused with Oracle cells, allowing them to wield the God Arc, the only known weapon capable of killing an Aragami.
One such God Eater is Lenka Utsugi, a New-Type whose God Arc takes the form of both blade and gun.
Now, as one of Fenrir's greatest weapons, Lenka must master his God Arc if he is to fulfill his desire of wiping out the Aragami once and for all. The monsters continue to be born en masse while the remnants of humanity struggle to survive the night.
Only God Eaters stand between the Aragami and complete and total annihilation of the human race.
Read Also: Top 10 Anime Where The MC Is Emotionless And Doesnt Give a Sh#t
---
⌊6⌉

Witch Craft Works
Episodes: 12
Genres: Action, Fantasy, Magic, Seinen, Supernatural
Studios: J.C.Staff
Synopsis 
Honoka Takamiya was perfectly happy with his completely average and normal life.
His primary problem in life was the fact that he shared a school with the school's "Princess," Ayaka Kagari.
Both girls and boys fawn over her which makes Honoka's life difficult since he rides the same bus as her in the morning and sits next to her in class.
What's worse is that if he even idly interacts with her, her fan club takes him out back and beats him up!
One day while taking out the trash he looks up to see a school building falling on top of him!
He is saved at the very last moment by the very same beautiful girl, Ayaka, that he's never even had a full conversation with.
She finally speaks to him, revealing that she's been protecting him in secret, but now that someone is attacking him directly she no longer needs to do it covertly.
It turns out that Ayaka is a fire witch and there are other witches in the world who want to capture Honoka and use him for the power that he possesses inside of him.
Read Also: Top Isekai Anime with OP MC You Need To Watch
---
⌊5⌉

Chou Yuu Sekai: Being the Reality
Genres: Action, Game, Adventure, Romance, Fantasy
Studios: Asahi Production, Success Corp.
Episodes:  20
Summary:
A hot-blooded high school teen, a mysterious female swordsman, and an unpredictable dark emo girl.
It's impossible to distinguish between reality and the game world! What kind of conspiracy is awaiting them in this super journey of the world!
Read Also: 16 Amazing Anime Series with OP MC You Must Watch
---
⌊4⌉

Hitori no Shita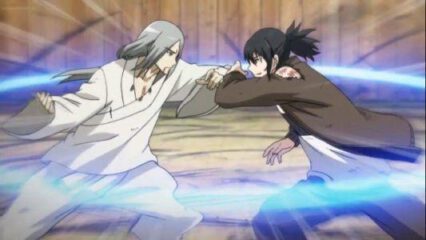 Genres: Action, Super Power, Supernatural
Studios: Namu Animation
Episodes:  24 Tow Seasons
Summary:
One day, on his way to visit his grandfather's grave, Zhang Chulan is attacked by zombies in a graveyard.
In the midst of that situation, he is saved by a mysterious girl, who wields kitchen knives in order to kill the enemies.
The girl tells Chulan, who is relieved, to face his hardships head on and leaves.
However, Chulan later sees that girl again at his university. From that moment, Zhang Chulan's destiny begins to move.
There will be strangers with special powers appearing one by one, with battles involving those abilities.
Each episode will bring a new mystery to light.
Read Also: 10 Awesome Romance Action Anime Series with Op Mc
---
⌊3⌉

Black Bullet
Genres: Action, Sci-Fi, Mystery, Seinen
Studios: Kinema Citrus, Orange
Episodes: 13
Summary:
In the year 2021, a parasitic virus known as "Gastrea" infects humans and turns them into monsters.
What is left of mankind now lives within the Monolith walls, walls that are made of Varanium, the only material that can hurt Gastrea?
To counter the threat that the Gastrea pose, "Cursed Children"—female children whose bodies contain trace amounts of the virus which grant them superhuman abilities—officially called Initiators by the Tendo Civil Security, are given partners called Promoters, people who work to guide and protect the young Initiators.
These teams of two are sent out on missions to fight the monsters created by the Gastrea virus and keep them at bay.
Black Bullet anime series revolves around the team of the op mc Enju Aihara as they go on missions to fight the growing threat of Gastrea in their hometown of Tokyo.
Read Also: The 10 Awesome Harem Anime Series Where the MC is OP
---
⌊2⌉

Hataraku Maou-sama!
Genres:  Comedy, Demons, Supernatural, Romance, Fantasy
Studios: White Fox
Episodes:  13
Summary:
The Devil is a Part-Timer! is a great Anime Where the mc is a former op Demon Lord coming from another world to live on earth as a good human, while he tries to hide his real identity and power.
"The Demon Lord Satan" who begins to conquer the land of Ente Isla with his vast demon armies.
However, while embarking on this quest to take over the continent, his efforts stop to the hero Emilia.
forcing Satan to make his retreat through a dimensional portal to land in the human world.
The demon finds himself stranded in Tokyo and vows to return and complete his subjugation of Ente Isla.
Satan assumes the guise of a human named Sadao Maou and begins working at MgRonald's to make ends meet.
He soon realizes that his goal of conquering Ente Isla is just not enough.
Hataraku Maou-sama! presents a hilarious view of the most mundane aspects of everyday life, all through the eyes of the demon lord.
Read Also: 10 Anime where MC Transfers To Another World And Becomes OP
---
⌊1⌉

The King's Avatar
Episodes: 12

Studios:

 G.CMay Animation & Film

Genres:

 Action, Game
Summary:
The Anime focus on the badass professional player in the online multiplayer game Glory, Ye Xiu the op mc is dubbed the "Battle God" for his skills and contributions to the game over the years.
However, when retiring from the team and to leave his gaming career behind, he finds work at a nearby internet café.
So, he made a new career using a new character "Lord Grim."
Ye Xiu's early achievements on the new server immediately catch the attention of many players, as well as the big guilds, leaving them to wonder about the identity of this exceptional player.
However, while he possesses ten years of experience and in-depth knowledge, starting afresh with neither sponsors nor a team in a game that has changed over the years presents numerous challenges.
Along with talented new comrades, Ye Xiu once again dedicates himself to traverse the path to Glory's summit!
Read Also: The 10 Magic School Anime Series where The Mc is Op