6. So I'm a Spider, So What?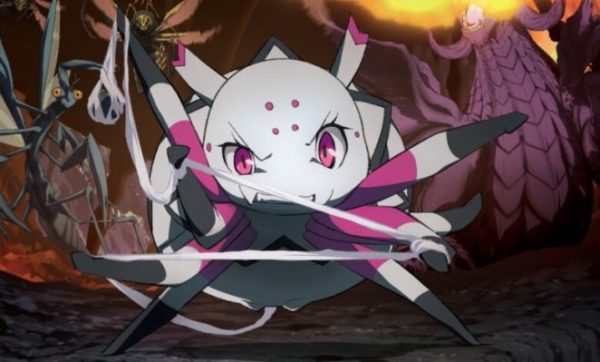 Known in Japanese as Kumo Desu Ga, Nanika? this is a well-recommended isekai anime tv series of 2021 that you will get hooked to. With a top-notch animation style, the story follows students going on with their school life as usual until something unusual happened and most of them drop dead while some others find themselves reincarnated into a fantasy world as nobles, upper-class people, and princes.
Except for an unlucky girl, who is reincarnated into the body and persona of a spider. She feels the struggles of her dire situation. While exploring her new form, she finds that there are rules to govern what she can and cannot do. The limitations of everything in this world are also similar to those of an RPG. She is trying to hunt prey and defeat monsters and level up in order to evolve into a stronger being with time. This gives her hope that one day she'll get rewarded for a better life.
5. Tsukimichi: Moonlit Fantasy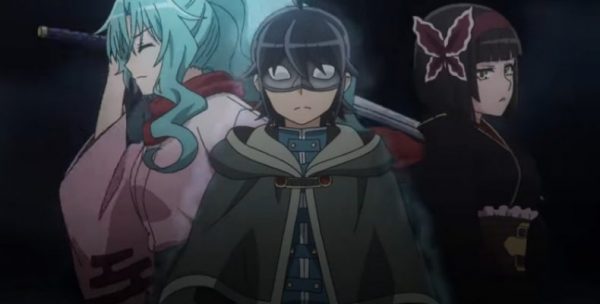 This all-new Isekai anime of 2021 depicts the story of the main character Makoto Misumi, an ordinary high school boy who gets transferred to an alternate world. However, the goddess of that world quickly took a dislike to his face and stripped him of his title as "The Brave Warrior of Existence." To add insult to injury, she also banished him out of sight from the rest of society.
Although of all these issues, Makoto starts enjoying his otherworldly ventures, meeting all sorts of other non-human species, and improving his magical powers and combat skills. Now our forsaken boy is trying to adapt to this world, dealing with sudden encounters, and fighting off enemies.
4. Mushoku Tensei: Jobless Reincarnation
Another Best Isekai anime of 2021 is Maushoku Tensei which portrays a story of a shut-in 34-year-old, who despite all that he has endured from bullying, scorning, and oppression, at the end did something meaningful in his life before being run over by a speeding truck and dies.
Raborn as Rudeus Greyrat, a baby in another world, begins living an exciting new life. In Rudeus' second life in the new world, he tries to make the most of his new opportunity while conquering his traumatic past. All while he may find the love that he sought in his old life.
3. That Time I Got Reincarnated as a Slime Season 2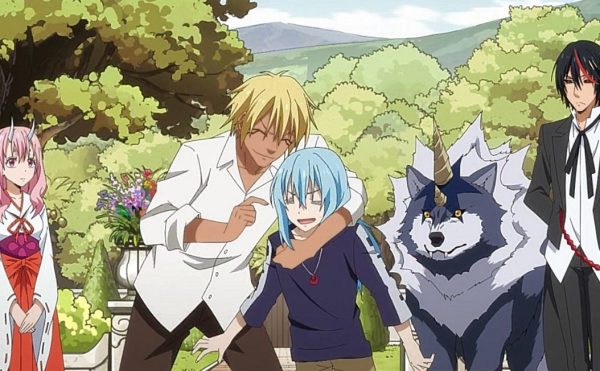 Amid the most popular Isekai anime 2021 releases, we have the chance to enjoy the second season of Tensei Shitara Slime Datta Ken.
the story follows Satoru, who has never been in a relationship with a girl and does not even know what one looks like. While taking a break from work, he meets his colleagues. Just as they start talking, someone approaches with a knife, Satoru tries to help and gets stabbed too!
When Satoru regains consciousness, he discovers that he died and now he has reincarnated as a slime in a new fantasy world. "So, that's basically what happens to Rimuru, he gets stronger and accumulates magic power and new skills. Instead of remaining bound to his past, Rimuru decided to venture and enjoy the new life as a slime.
2. Re:Zero kara Hajimeru Isekai Seikatsu 2nd Season Part 2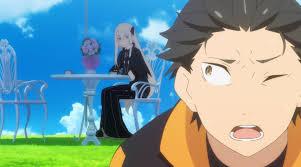 After Otto's compelling speech, the protagonist Subaru solemnly swears he will succeed in saving everyone he can. The first step to achieving this goal is helping Emilia with the work through her past she's struggling with. However, it will be difficult for Emilia to trust anyone even if Subaru is her loyal "knight." as she feels that All the others have deceived her.
Re: Zero is one of the best anime of all time, and in this isekai anime 2021 sequel, the show presents a culmination of Subaru's experiences in the Sanctuary and the people therein, as well as his unwillingness to give up hope on saving them.
1. Link Click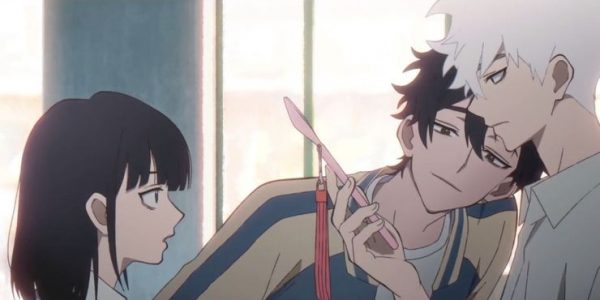 There are a lot of genres that are popular in anime and manga. They can be action-packed like dragon ball z, contain mysteries like Fullmetal alchemist, and even some that offer the concept of horror, and survival like Link Click, which is a perfect new anime for fans who like new unique stories.
The synopsis follows the main characters Cheng Xiaoshi and Lu Guang, who are bestowed with superpowers to enter their clientele's pictures.
These two are hard workers who take their job seriously at "Time Photo Studio," a small photography shop set in the backdrop of a modern metropolis.
Each job may be dangerous, but for them fulfilling orders is always important. Whether big or small, each task must be accomplished without hesitation!
The 15 Best Anime About Gambling to Watch for Life Lessons
35 Best Anime on Amazon Prime to Keep You Entertained!
The 43 Best Romance Anime of All Time, Ranked