Anime Series Where the Main Character Is Reincarnated Or Resurrected
Kore wa Zombie Desu Ka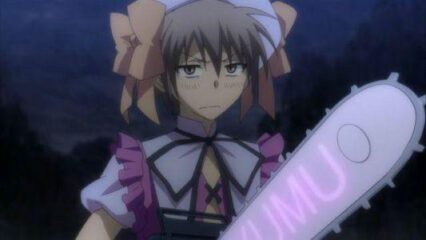 Episodes: 25 / Two Seasons  

Studios:

 Studio Deen

Genres:

 Action, Comedy, Ecchi, Harem, Magic, Supernatural
Summary:
Not every zombie is the horrific, the monstrous, and human-eating type.
the story starts in a night while walking home from the convenience store, regular high school boy Ayumu Aikawa is killed by a serial killer
and HE is just as suddenly brought back to life by a necromancer coming from another world a.k.a Eucliwood Hellscythe.
One small caveat: he's not a human anymore, now a zombie.
Things get even weirder for him when he accidentally steals a magical girl's uniform, and thus her powers!
Haruna, the ex-magical girl, orders him to fight evil creatures in her place until they can figure out a way to get her powers back to her.
It seems that life is just going to get stranger and stranger for poor Ayumu from here on out in Kore wa Zombie desu ka?
---
Punch Line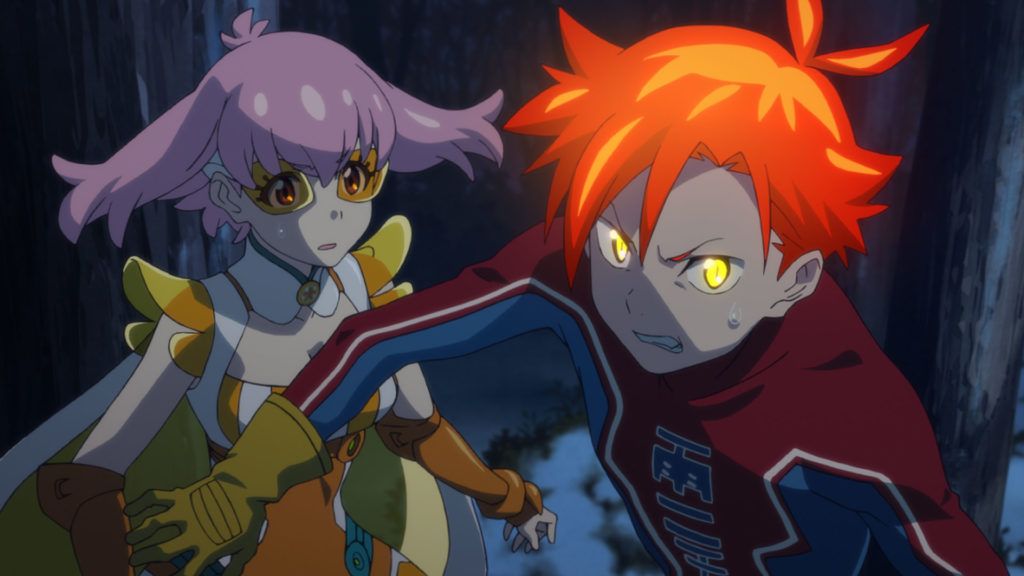 Episodes: 12

Studios:

 MAPPA

Genres:

 Comedy, Ecchi, Sci-Fi, Super Power, Supernatural
Summary:
What will you do if Oneday you find your soul separated from your body?
This what happend to Yuuta After escaping a bus hijacking with the help of masked superhero Strange Juice.
His Soul is now in the care of a perverse cat spirit, Chiranosuke.
As a spirit, Yuuta spends his time wandring around his residence, while, aiming to regain his body and observe the other residents.
Furthermore, Chiranosuke reveals to Yuuta that he is now stronger than before, but only upon seeing panties.
However, if he sees another pair while he is still a spirit, his power will cause an asteroid to crash into the earth, ending the world and killing his friends.
Punch Line showcases the life of Yuuta as he unravels the secrets surrounding Korai House, its inhabitant, and an evil organization attempting to destroy the world.
So, Will Yuuta be able to save everyone, or will the ever-present threat of panties result in their catastrophe?
Read Also: The 10 Exciting Romance Action Anime Series With an OP MC
---
Seiken tsukai no World Break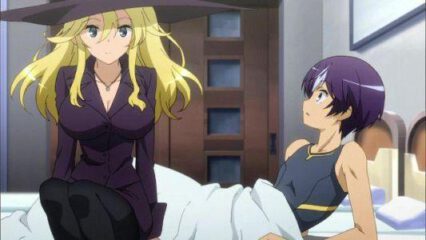 Episodes:

 12

Studio:

 Diomedea

Genres:

 Action, Fantasy, Harem, Romance, School, Supernatural
Summary:
Seiken Tsukai no World Break is an anime where you will be delighted with beautiful harem, op mc, and the school life at Akane Private Academy.
Akane's students possess memories of their previous lives and trains to use Ancestral Arts so that they can serve as defenders against monsters.
Known as saviors, the students are broken up into two categories:
the kurogane who are able to use their prana to summon offensive weapons and the kuroma who are able to use magic.
The story begins six months prior to the major climax of the series during the opening ceremonies on the first day of the school year.
After the ceremony is over, the mc, Moroha Haimura, meets a Satsuki Ranjou who reveals that she is Moroha's little sister in a past life.
Moroha was a heroic prince capable of slaying entire armies with his sword skills.
Soon afterwards he meets another girl, Shizuno Urushibara, who eventually reveals that she also knew Moroha in an entirely different past life where he was a dark lord capable of using destructive magic but saved her from a life of slavery.
Can those whose minds live in both the present and the past truly reach a bright future?
Delve into the complex world of Seiken Tsukai no World Break to find out!
---
Angel Beats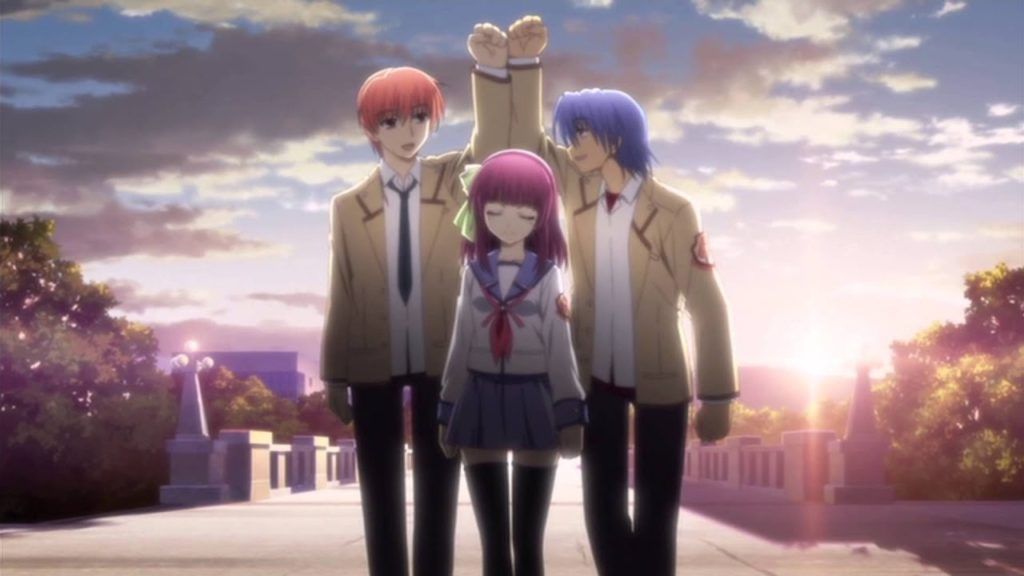 Episodes: 13 

Studio:

 P.A. Works

Genres:

 Action, Comedy, Drama, School, Supernatural 
Summary:
Angel Beats story follows Otonashi who wakes up only to realize he is dead.
An armed girl named Yuri tells him that they are in the afterlife, the only thing he can remember is his name.
Therefore, Yuri explains that she is the leader of the Afterlife Battlefront and wages war against a girl named Tenshi.
Shinda cant believe that the beautiful Tenshi is an evil,  so he decides to speak with her, but the dialogue doesn't go as he assumed.
But, Later, Shinda joins the SSS and starts combating Tenshi, but he finds himself oddly drawn to her.
So, While trying to regain his memories and understand Tenshi, he gradually understands the mysteries of the afterlife.
Read Also: The 10 Best Anime Where Characters Lose Control of their Power
---
Click Next Button To Continue Reading: