The Top Upcoming Japanese Anime tv Shows of 2020
5. Nami yo Kiitekure
Studios:

 Sunrise

Genres:

 Comedy, Drama, Romance, Seinen
To Air: April 2020
Wave, Listen to Me! is a brand new anime that will air on the next upcoming Spring 2020 Seasonal Anime Cour.
The Story Highlights our heroine, Minare Koda, who spills her heartbroken woes to a radio station worker she meets while out drinking one night.
The next day, she hears a recording of her pitiful grumbling being played live over the air.
Minare storms into the station in a rage, only to then be duped by the station director into doing an impromptu talk show explaining her harsh dialogue.
With just one recording, the many eccentric facets of Minare's life begin to pull every which direction as she falls ever deeper into the world of radio.
Read Also: The Best Twelve Fantasy Anime Series 2019
---
4. Quanzhi Gaoshou 2nd Season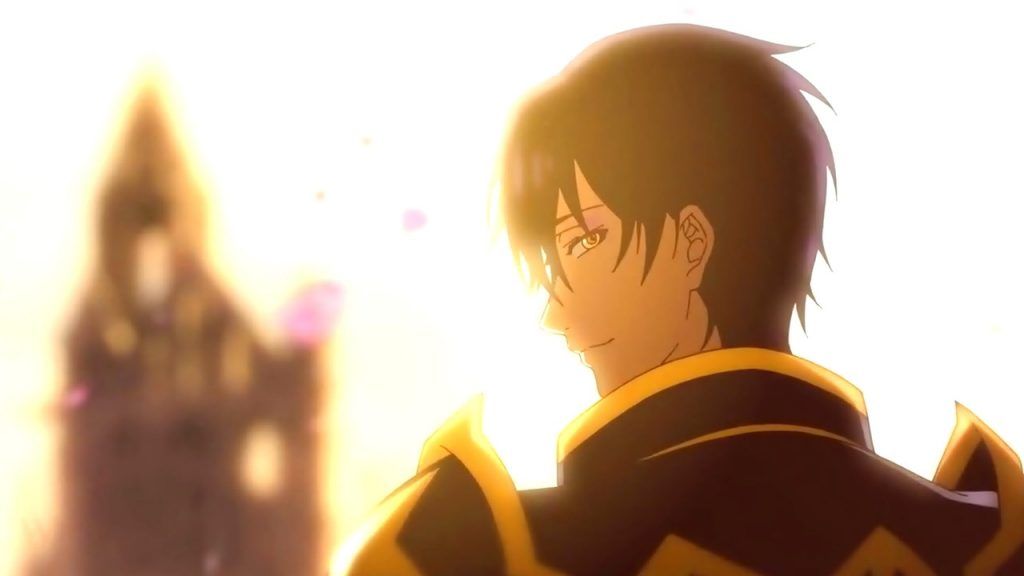 Studios: G.CMay Animation & Film
Genres: Action, Game
To Air: 2020
Quanzhi Gaoshou is not a japanese anime, its Chinese but still one of the best anime and manga series of all time, the first season was really awesome, that make us wants more, and hopefully The King's Avatar season 2 is now confirmed and planned to air in the upcoming next year 2020.
The story focus on the top-tier professional player in the online multiplayer game Glory, Ye Xiu is dubbed the "Battle God" for his skills and contributions to the game over the years.
However, when forced to retire from the team and to leave his gaming career behind, he finds work at a nearby internet café.
There, when Glory launches its tenth server, he throws himself into the game once more using a new character named "Lord Grim."
Ye Xiu's early achievements on the new server immediately catch the attention of many players, as well as the big guilds, leaving them to wonder about the identity of this exceptional player.
However, while he possesses ten years of experience and in-depth knowledge, starting afresh with neither sponsors nor a team in a game that has changed over the years presents numerous challenges.
Along with talented new comrades, Ye Xiu once again dedicates himself to traversing the path to Glory's summit!
Read Also: Hollywood Movies Inspired By Anime and Manga
---
3. Tensei Shitara Slime Datta Ken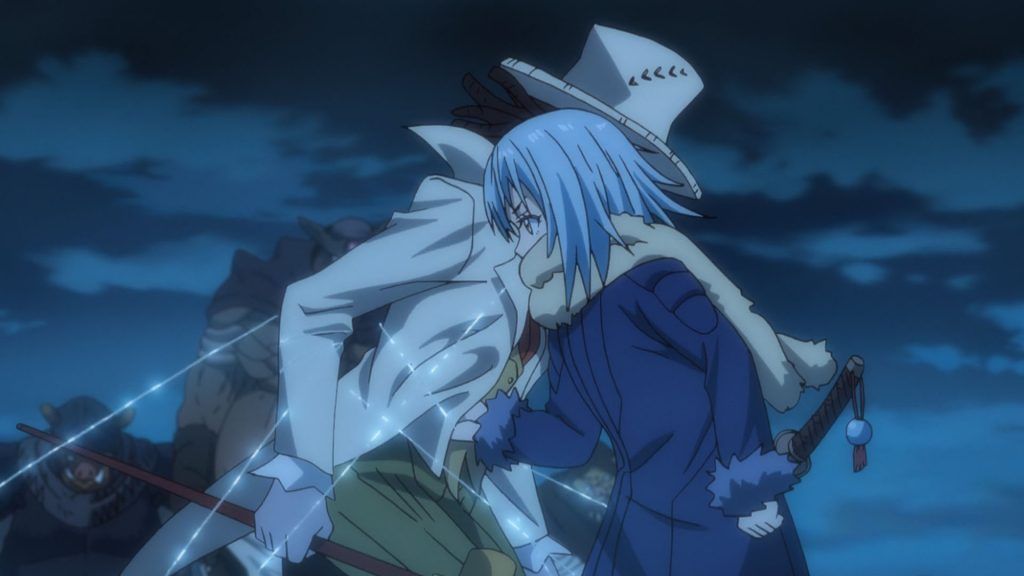 Studios: 8bit
Genres: Fantasy, Shounen
To Air: 2020
The big hit of 2018 is coming back in 2020, That Time I Got Reincarnated as a Slime season 2 will be at you doors step in the upcoming year.
The story follows Thirty-seven-year-old Satoru Mikami is a typical corporate worker, who is perfectly content with his monotonous lifestyle in Tokyo, other than failing to nail down a girlfriend even once throughout his life.
In the midst of a casual encounter with his colleague, he falls victim to a random assailant on the streets and is stabbed.
However, while succumbing to his injuries, a peculiar voice echoes in his mind, and recites a bunch of commands which the dying man cannot make sense of.
When Satoru regains consciousness, he discovers that he has reincarnated as a goop of slime in an unfamiliar realm.
In doing so, he acquires the power to devour anything and mimic its appearance and abilities.
He then stumbles upon the sealed Catastrophe-level monster "Storm Dragon" Verudora who had been sealed away for the past 300 years for devastating a town to ashes.
Sympathetic to his predicament, Satoru befriends him, promising to assist in destroying the seal.
In return, Verudora bestows upon him the name Rimuru Tempest to grant him divine protection.
Now, liberated from the mundanities of his past life, Rimuru embarks on a fresh journey with a distinct goal in mind.
As he grows accustomed to his new physique, his gooey antics ripple throughout the world, gradually altering his fate.
Read Also: The 10 Amazing Manga That Really Need an Anime Adaptation
---
2. Yakusoku no Neverland 2nd Season
Studios: CloverWorks
Genres: Sci-Fi, Mystery, Horror, Psychological, Thriller, Shounen
To Air: 2020
The Promised Neverland is a recent anime that marked the year of 2019, and now its time to carry on the story of Emma in the upcoming season 2 which is planned to air 2020.
The story takes place at the Grace Field House, which is inhabited by orphans happily living together as one big family, looked after by their "Mama," Isabella.
Although they are required to take tests daily, the children are free to spend their time as they see fit, usually playing outside, as long as they do not venture too far from the orphanage—a rule they are expected to follow no matter what.
However, all good times must come to an end, as every few months, a child is adopted and sent to live with their new family… never to be heard from again.
Therefore, the three oldest siblings have their suspicions about what is actually happening at the orphanage, and they are about to discover the cruel fate that awaits the children living at Grace Field, including the twisted nature of their beloved Mama.
Read Also: Here are The 21 Best Psychological Anime Series Recommendations
---
1. Shingeki no Kyojin The Final Season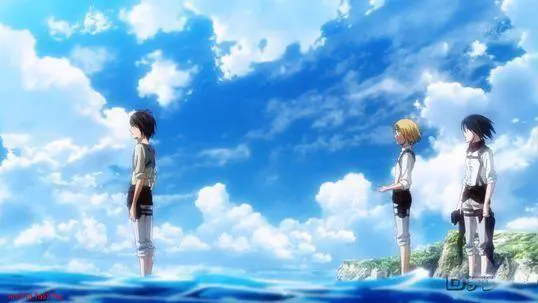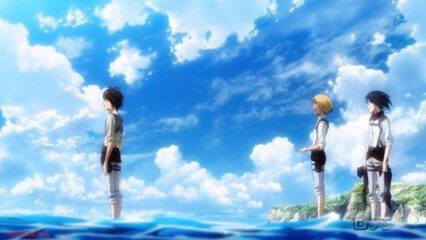 Studios: Wit Studio
Genres: Action, Military, Mystery, Super Power, Drama, Fantasy, Shounen
To Air: Oct 2020
Here is our most awaited anime of 2020 which is the Attack on Titan Final Season.
Yeah everyone wants to see how the things will turns out for eren, while uncovering the mystery behind the Titans Phenomenon.
So, let's sit tight and wait for the upcoming october 2020 to put an end to the attack on titan anime and manga saga.
for those who are not familiar with this anime series, AOT Is one of the best Action Survival Horror anime ever.
the story is set Centuries ago, where titans forced humans to hide in fear behind enormous concentric walls.
What makes these giants truly terrifying is that their taste for human flesh is not born out of hunger but out of pleasure.
To ensure their survival and living within defensive barriers, resulting in one hundred years without a single titan encounter.
However, that fragile calm is now over when a colossal titan manages to breach the supposedly impregnable outer wall.
Reigniting the fight for survival against the man-eating abominations.
After witnessing a horrific personal loss, Eren Yeager dedicates his life to fight titans.
Indeed, he joined the Survey Corps, an elite military unit that combats the titans outside the protection of the walls.
Shingeki no Kyojin follows Eren,  Mikasa, and Armin, as they join the brutal war against the titans and race to discover a way of defeating them before breaching the last walls.
Check Also: The Best Heart Breaking Anime Series