How Much is Tom Hardy's Net Worth Right Now?
What is the net worth of Tom Hardy? Well, before answering this question you have to know that he is a British actor who has participated in many films, series, and plays in Britain and America. Throughout his career, Hardy has appeared in many iconic Hollywood films, including Inception, Dark Knight Rises, Mad Max: Fury Road, and The Revenant. And he was nominated for an Academy Award for Best Secondary Role for his performance in The Revenant. Tom Hardy is a rich actor and has a high net worth, thanks to many roles in some very successful films, as well as numerous performances in both American and British productions. He got even richer after he signed a contract with Warner Bros.
Date of Birth: 

September 15, 1977

Age: 44 years as of 2022

Place of Birth: Hammersmith, London, United Kingdom

Height: 

1.75 m

Nationality: British
Profession: Actor

Spouse: 

Charlotte Riley (m. 2014), Sarah Ward (m. 1999–2004)

Children: 

Louis Thomas Hardy

Parents: 

Chips Hardy, Elizabeth Anne Hardy
Tom Hardy Early life
Tom Hardy was born in London on September 15, 1977, into a family of Irish and English roots. His mother, Elizabeth Ann, was an artist, and his father, Edward Hardy, was an author. Hardy grew up in the East Sheen area of London, was educated first at Reed School, then transferred to Tower House, and then to Richmond Drama School.
He studied drama at the Drama Center London, and at the age of twenty-one, Hardy won one of the modeling competitions in which he participated. Tom spent his teens and early twenties struggling with alcohol and drug addiction, and after he finished working on Star Trek: Nemesis in 2002, he sought treatment.
Tom Hardy's Career
In 2003, Tom Hardy participated in a number of plays, including Blood, In Arabia, We'd All Be Kings, and The Modernists.
Over the next five years, Hardy represented in many artistic works, whether in theater, cinema, or television, playing the role of Robert Dudley in the series The Virgin Queen and starring in the play The Man of Mode, which was shown on the National Theater.
In 2004, he participated in the crime thriller Layer Cake, Marie Antoinette, directed by Sofia Coppola in 2006, and the comedy film Scenes of a Sexual Nature, which was produced in the same year.
In 2006, Hardy, along with director Robert Delamere, founded a company involved in theatrical productions called Shotgun. This company produced the first play directed by Hardy under the name Blue on Blue.
In 2007, Hardy received a BAFTA nomination for his influential performance in Stuart: A Life Backwards, based on the autobiography of author Alexander Master.
The following year, he played a gay man in the movie RocknRolla, and in the same year, he starred in the movie Bronson, playing Charles Bronson, famous for being Britain's fiercest prisoner. His role in the crime thriller The Take was widely acclaimed and also highly appreciated for his performance as Heathkelf in Wuthering Heights.
The list of Hardy's work in recent years includes participation in the movie Inception; The movie was released in 2010 and won 8 Academy Award nominations, four of them. In the same year, Hardy participated in the play The Long Red Road directed by Philip Seymour, which was shown at Goodman Theater in Chicago.
Hardy also worked in Gavin O'Connor's film Warrior in 2011. He also co-starred in This Means War, in addition to starring in Tinker Tailor Soldier Spy. In 2012, Hardy rejoined director Christopher Nolan's cast in The Dark Knight Rises, playing the villain opposite Christopher Bell as Batman.
In 2015, Hardy starred in Mad Max: Fury Road and won the British Independent Film Award for Best Actor for his role in Legend. In addition, he won an Academy Award nomination for Best Supporting Actor for his role in the movie The Revenant in 2015. The following year, Hardy announced his return to the TV screen through a series called Taboo, and the first season of it met with great success among followers. Renew it for two more seasons.
Tom Hardy's Best Movies
Legend
Warrior
Lawless
Inception
The Dark Knight Rises
Mad Max: Fury Road
the Revenant
Dunkirk
Venom
Tom Hardy's Best Tv Series:
Wuthering Heights
Band of Brothers
Peaky Blinders
Taboo
Flood
The Take
The Net Worth of Tom Hardy Right Now!
Tom Hardy is a British actor who has starred in movies such as Venom, Mad Max: Fury Road, Inception, and Dunkirk, and in TV shows like Peaky Blinders. He's appeared in a lot of TV and movies and is known for being an extremely committed actor who transforms his appearance to really get into character.
As of 2022, Tom Hardy's net worth is around $50 million.
Tom Hardy Personal life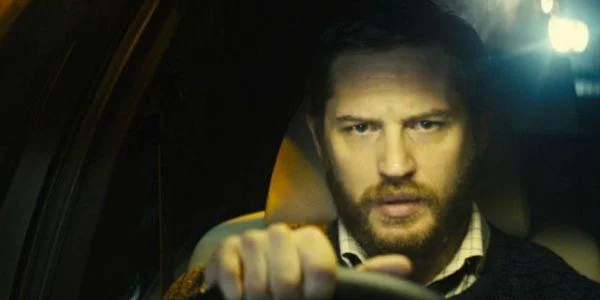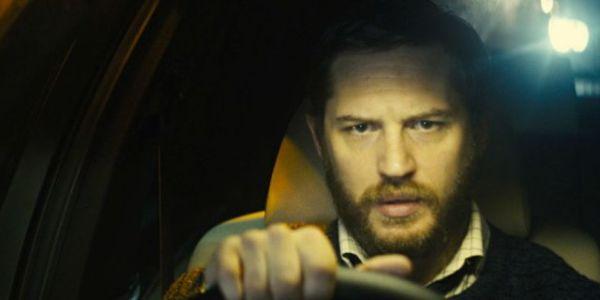 In 1999, Tom Hardy married Sarah Ward, but the couple divorced after 5 years due to Hardy's addiction to alcohol and drugs.
Then Hardy married English actress Charlotte Riley in 2014, and the couple had their first son in 2015. Hardy has another son named Louis Thomas Hardy from his ex-girlfriend Rachel Speed, and in total, he has three children as of 2022.
With a Net Worth of $50 Million, Tom Hardy is a contributor to Flack, the homeless charity in Cambridge. In 2010, he was appointed ambassador to The Prince's Trust.
Summary:
Tom Hardy is a British actor, producer, and musician. He is most widely known for his roles in the films Bronson, The Revenant, Inception, The Dark Knight Rises, Lawless, Mad Max: Fury Road, and the television series Penny Dreadful, and Peaky Blinders.
He had a difficult childhood, and the experiences that Tom Hardy faced as an individual led him to become one of the most successful actors in Hollywood today.
Tom Hardy is a renowned British actor and producer who began his career as an English child actor. He has been nominated for many awards such as the Academy Awards, Golden Globe Awards, and BAFTA Awards.
Hence, Tom Hardy estimated net worth as of 2022 is $50 million which he accumulated through his acting and producing career.
Check Also: