12. Tesla Model 3 Long Range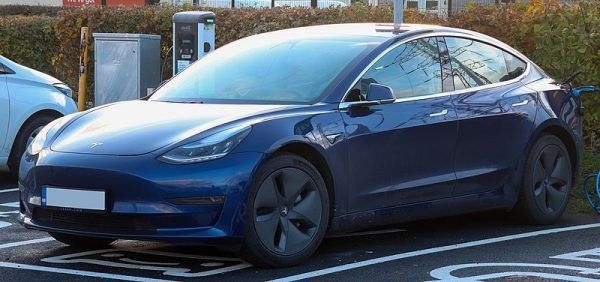 In recent years, Tesla has gained the reputation of the electric car industry, for example, the Tesla Model 3 is an electric four-door sedan developed by Tesla. The Model 3 Standard Range Plus version delivers an EPA-rated all-electric range of 250 miles and its sturdy battery pack can keep it going for 322 miles. At least one Model 3 was driven 606.2 miles on a single charge. The Model 3's components flawlessly churn together to get it from 0 to 60 mph in just 4 seconds
A Tesla Model 3 Standard Range Plus costs $41,190, a Model 3 Long Range starts at $50,190, and a Model 3 Performance is priced from $58,190. All prices include a destination charge of $1,200.
---
11. Ford Mustang Mach E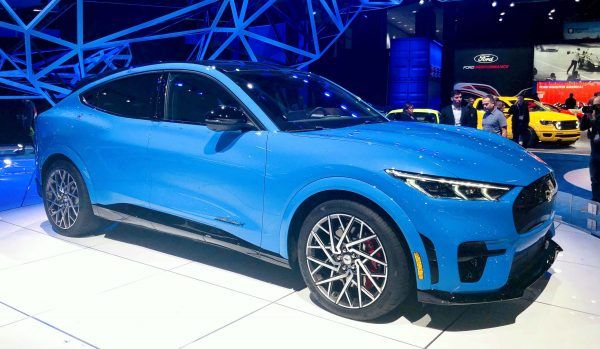 This electric car comes with the 3 bar taillights and a familiarly shaped grille cutout. the vehicle available in five variants with both all-wheel drive and rear-wheel drive power trains featuring standard and extended range battery options respectively, the company will first deliver the premium and first edition models in late 2020 which can achieve a real-world range of 270 miles with a pair of electric motors powered by an extended-range battery and the premium model with a single motor-driven powertrain can overcome a distance of 300 miles the rear-wheel-drive base model can achieve a range of 230 miles on a full charge at reached 60 miles per hour in about 6.5 seconds driven by two electric motors. a special GT performance Edition which will be available from spring 2021 is able to accelerate from 0 to 60 miles per hour in 3.5 seconds like the all-wheel-drive model why performance variants. the Mustang offers a spacious interior featuring a large touchscreen in the center of the dashboard for navigation and entertainment as well as an additional screen in front of the driver for speed and battery information.
The Mustang Mach II has a starting price of $43,895.
---
10. Tesla Model Y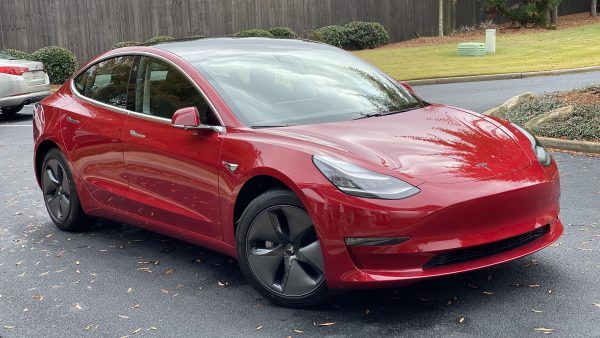 Once again, we find Tesla, the industry leader in electric cars, that officially launched its highly anticipated compact crossover SUV, which is expected to come to the market in fall 2020. the model wise design is remarkably similar to the model three's design but thanks to its 10% bigger size it can be outfitted with a third row of seats for a total seating capacity of seven the company offers both rear and all-wheel-drive variants which come with impressive aerodynamic performance enabling at the higher end version to reach 60 miles per hour in 3.5 seconds. the car is mostly free of buttons on the inside featuring a large infotainment display in the middle of the dashboard, the car is able to achieve a real-world range of up to 300 miles on a single charge and has a starting price of $48k the cheaper version with a smaller battery is due to go on sale in spring 2021 with a price of thirty-nine thousand dollars Tesla also has plans to produce a more powerful version of the Model S in this year.
Read Also: The Best 20 Japanese Anime Games You will Enjoy to Play
---
9. Tesla Roadster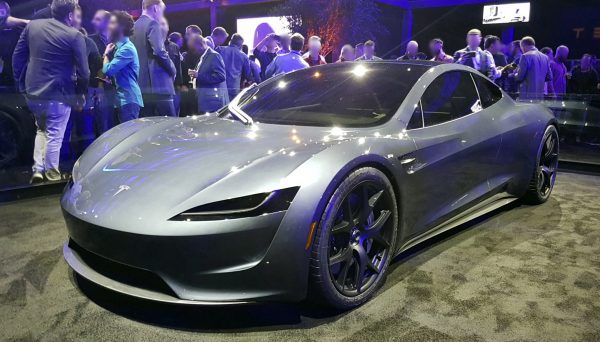 The Tesla Roadster is a concept all-electric battery-powered with a 200 kWh battery pack, four-seater sports car made by Tesla, Inc.
Tesla has said it will be capable of 0 to 100 km/h (0 to 60 mph) just in 1.9 seconds, quicker than any street-legal production car to date at its announcement in November 2017.
The price of Tesla Roadster is just $50K
---