Here are The Top 20 Electric Cars you Should Know they Exist
More and more manufacturers are focusing on developing new electric power trains and platforms which could result in the number of electric cars to grow rapidly over the next several years, the fall in prices, improvements in range increased investment, and roll-out of charging networks have started to create a serious competition on the market big automakers like Volkswagen and Daimler are accelerating the transition towards electric drive paving the way for the breakthrough of electric vehicles.
As you've noticed above! Today we'll be talking about the top 20 electric cars you should know about.
---
20. Hyundai Kona
On the 20th rank of the list, we find the cheapest electric car. You can buy a petrol diesel or hybrid Kona, but while all of those versions are pretty disappointing, this Kona electric is very impressive with a 64-kilowatt hour, battery the small SUV has 201 brake horsepower and offers surprisingly rapid acceleration add.
the fact it can manage a huge 259 miles of range in real-world driving conditions along with its competitive price tag, and it's clear the current electric has a lot going for it it's not perfect though with a small booth choppy ride and quite a long waiting list to get hold of one well now. all three models have had fully electric makeovers and they are all very impressive electric cars sure rivals have longer ranges but these are among the cheapest electric cars on sale.
The 2020 Hyundai Kona has a Manufacturer's Suggested Retail Price (MSRP) starting at $20,100, before the $1,095 destination charge.
Read Also: The 12 Best Cheap and Mind Budget Gaming Laptop to Buy
---
19. Mini Cooper SE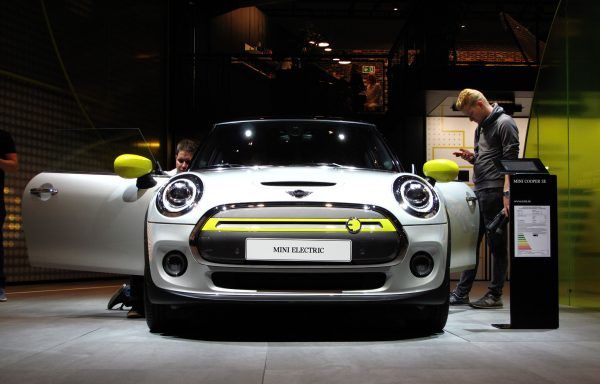 We also find one of the best electric cars of 2020, Yes! it is the beautifully elegant Mini Cooper SE.
BMW has launched its second all-electric car the Mini Cooper SE electric hatchback which is slated to arrive in the first quarter of 2020 the vehicle shares the iconic mini design and characteristics but comes with a completely different powertrain based on the BMW i3 electric powertrain with a front-mounted electric motor that delivers a maximum 135-kilowatt power output and 200-pound feet of torque the car can reach 62 miles per hour in 7.3 seconds transferring the thrill of its agility and performance. the electric Mini Cooper SE offers 3 style options that come with their own innovative technology and features with the batteries energy content of 32 points 6-kilowatt hours the vehicle can achieve a real-world range of about 140 miles on a single charge.
The 2020 Mini Cooper SE electric car will carry a starting price of $30,750, and they'll arrive in America showrooms in early March 2020.
---
18. Honda Clarity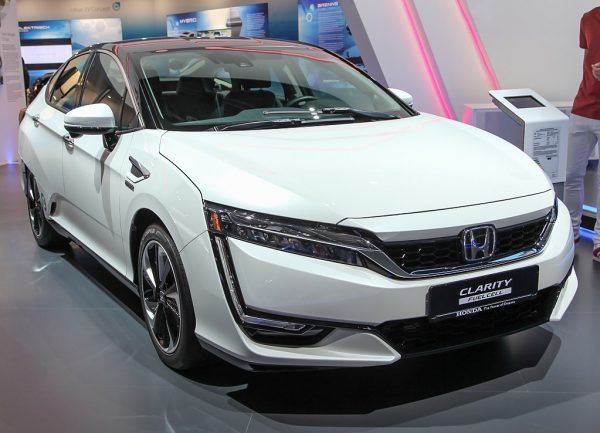 It is considered as the best hybrid electric car.
The Honda Clarity Electric features an upscale cabin, a relaxed ride, and room for adults in both rows.
The 2020 Honda Clarity plug-in hybrid is motivated by a 181-hp electric motor fed by a 17.0-kWh lithium-ion battery pack. The car's gas engine, a 1.5-liter four-cylinder. The combined output is 212 horsepower. In our testing, the Clarity PHEV scooted to 60 mph in 7.7 seconds. The hydrogen-powered Clarity comes with a 174-hp electric motor that draws electricity from a fuel cell.
The Clarity Electric comes standard with a suite of advanced driver assistance aids, as well as a touch-screen interface with Android Auto and Apple CarPlay.
2020 Clarity Plug-In Hybrid starting at $33,400 MSRP
---
17. Nissan LEAF plus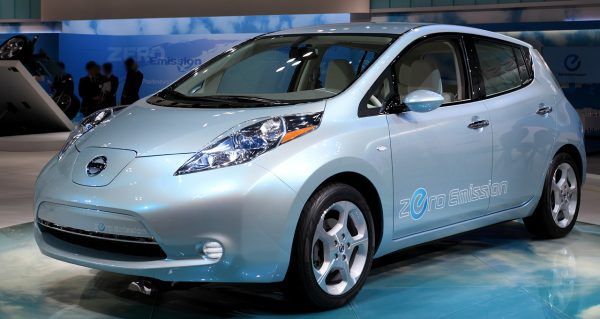 With its more powerful electric motor, The new Nissan Leaf Plus has a bigger battery pack sized at 62 kWh, which allows it to have an all-electric driving range of an impressive 226 miles which is much better than the non-Plus version, which only gets 150 miles per charge.
It is characterized by a new audio system and its support of Apple CarPlay and Android Auto. And ProPilot Assist, while not a hands-free automated driving system, is effective at easing the driver's workload in freeway traffic.
It's hard to find fault with the Leaf's basic comfort. It delivers a smooth ride, and the front seats are genuinely comfortable.
Pricing for the new Leaf Plus starts at $36,550 for the S model, $38,510 for the SV and $42,550 for the opulent SL.
See Also: The 20 Best New Romance Movies of 2019 to Watch
---