Top 20 Beautiful Anime Girl with Blue Hair
10. Esdeath – Akami Ga Kill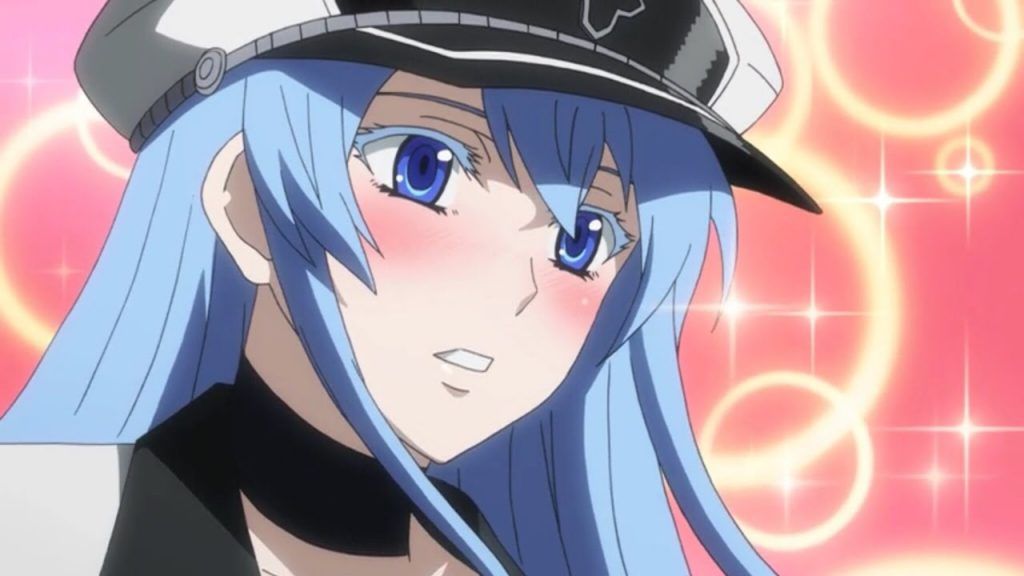 Esdeath is the captain of the Jaegers under the orders of the Prime Minister.
Later, She will deeply fall in love and gets obsessed with the main character Tatsumi.
Esdeath is a tall, pretty, and slender woman with long, light blue hair and blue eyes.
However, her personality is the inverse as she is manipulative and barbarous sadi$t who lacked empathy for weak people.
---
9. Medaka Kurokami – Medaka Box
Medaka is the female main character of Medaka Box Anime series. she is A freshman of Class 13, and later will became the Student Council president of Hakoniwa Academy.
She is an excellent academic student, and a gorgeous young girl with long blue hair, red eyes, and a well proportioned body.
---
8. Shiro – No Game No Life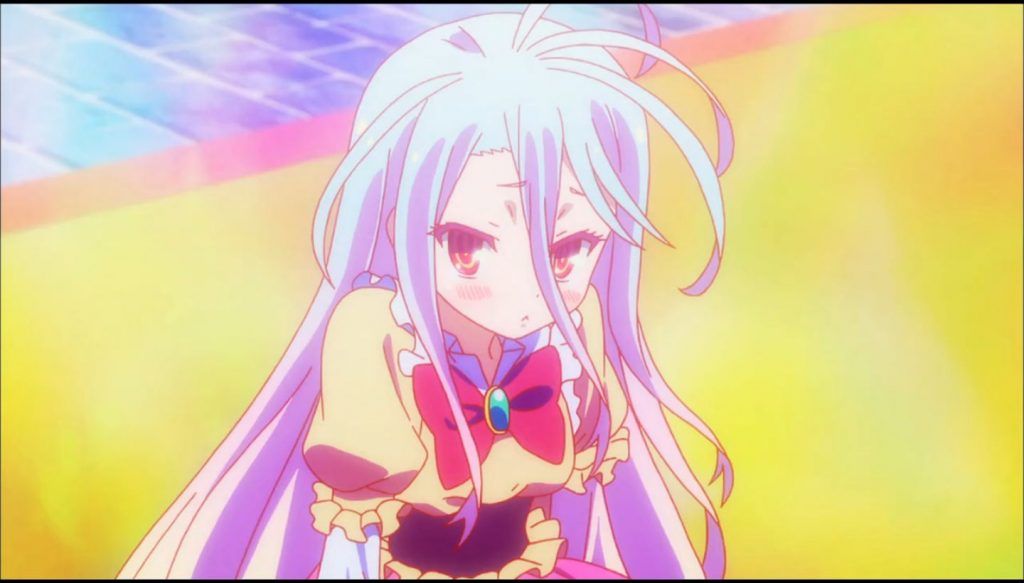 Shiro is a young pretty girl, genius NEET and a gamer who, along with her step-brother, makes the perfect duo.
Although, She has difficulty understanding emotions or behavior, her beauty covers her cold personality, as she is a slim,  pale-skinned girl with very long messy blue hair with a  golden/yellow/red eyes.
---
7. Kaname Chidori – Full Metal Panic!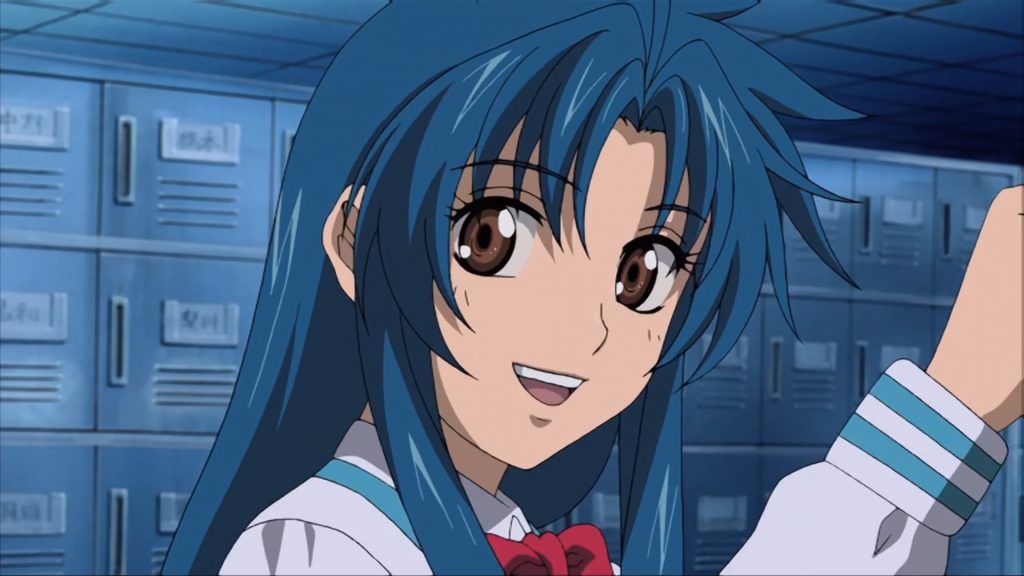 Kaname is undoubtedly, The kind of girl everyone looks up to.
She has long dark blue hair that is tied in a red bow and amazing brown eyes.
Also, her personality attributes are so amazing due to being a cheerful girl, so emotional, caring for friends, and ready to help and sacrifice herself for her loved ones.
---
6. Konan – Naruto Shippuden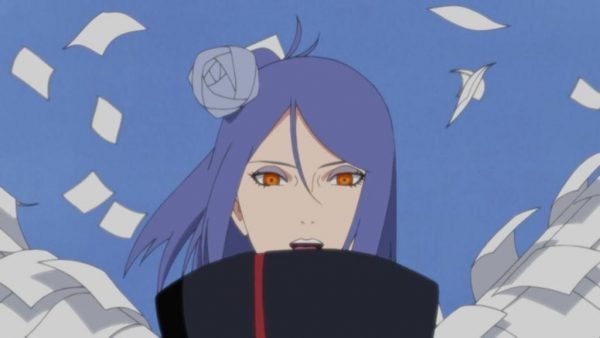 Konan is a smart, stoic, calm pretty girl, whit a short, straight lavender hair with a bun, pretty grey eyes.
Hence, She is not only a beauty but also a founding member of the original Akatsuki. and she was the partner of Nagato.
Read Also: The 10 Kawaii – Cute Blonde Hair Anime Girls
---
Continue Reading By Clicking the Next Button: