10 Best Romance Comedy Movies to Cheer you Up
Nothing beats a good romantic comedy movie in its ability to combine feelings of love, laughter, and sometimes tears!
So, if you are looking for the best rom-com films, Look no further! because we have compiled a list of 10 Best romance comedy movies ever for your enjoyment.
---
10. Serendipity (2001)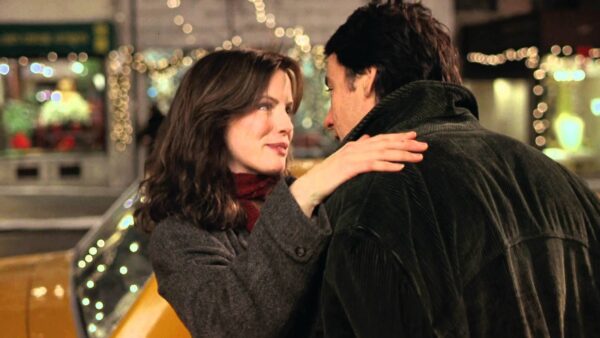 Director: Peter Chelsom
Main Actors: John Cusack, Kate Beckinsale, Jeremy Piven
Runtime: 90 minutes
One of the most underrated movies on our Romance Comedy list today, Serendipity is a sweet tale of fate, confidence, and what some people will do to test it.
When the quick-witted Jonathan Trager (John Cusack) meets Sarah Thomas (Kate Beckinsale) while shopping at Christmas, it instantly seems that the universe has brought them together.
Infatuated with fate, they decide to test his limits and see if he will put them back together again in the future, waiting 10 long years before the two of them decide to start looking for each other.
With the firm belief that "everything happens for a reason", this is among the best rom-com movies that will enchant and impress with the silly love clips and funny looks of Eugene Levy.
---
9. Moonstruck (1987)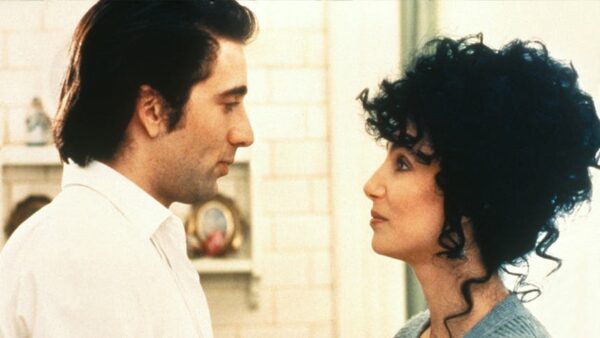 Director: Norman Joyson
Main Cast: Cher, Nicolas Cage, Olympia Dukakis
Runtime: 102 minutes
In an unusual role and one of Nicholas Cage's best movies, this romantic comedy movie is a tale of confusion, love and rediscovery of what it all means.
An Italian-American widow named Loretta (Cher) falls in love with her fiancée's younger brother, setting off a fun and magical tale of how the moon and stars can bring people together against all odds.
Unexpectedly, the chemistry between Cher and Cage is evident in this movie as romance blossoms on screen, cementing Cher as a cool symbol and turning Cage into a surprising and unexpected dream boat of romance and passion.
---
8. When Harry Met Sally (1989)
Director: Rob Rayner
Main Actors: Billy Crystal, Meg Ryan, Carrie Fisher
Runtime: 95 minutes
A classic, hilarious romantce comedy when Harry Met Sally is one of the first movies you'll hear about if you get introduced to teh Rom-Com genre.
Two college graduates and recent friends, Harry Burns (Billy Crystal) and Sally Albright (Meg Ryan) together drive to New York from Chicago and talk about the difficulties of platonic friendships.
After 10 years (apparently a subject), they meet again in a cafe as their rotating theories on the topic begin to test alongside their friendship.
Do you think you don't like romantic comedy films? Give it a try, you'll notice brilliantly written and elaborately executed jokes and situations that for some may be too close to home.
---
7. Say Anything (1989)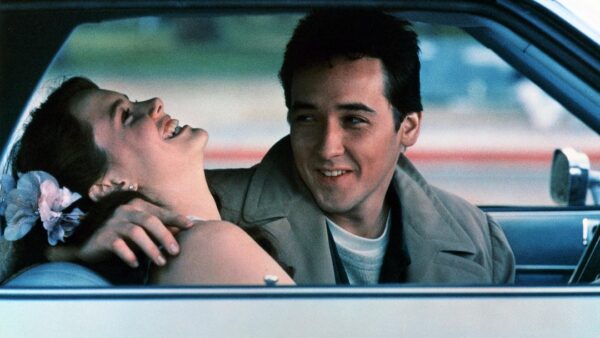 Director: Cameron Crowe
Main Actors: John Cusack, Aon Sky, John Mahoney
Runtime: 100 minutes
In a somewhat cliched but totally real '80s movies way, Say Anything is the romance comedy film that defines a generation of romantics with its twisted splendor.
Ione Sky is a straightforward high school student who is distracted by the heeled antics of Lloyd (John Cusack), the infamous kickboxing who doesn't know what he wants until he finds love.
Gorgeous and charming, Cusack is represented, really stealing the spotlight in this movie as the lover the controlling father disagreed with, with an epic forever scene as he blows the classic Peter Gabriel's In Your Eyes out of a bum box outside her window.
---
6. Bull Durham (1988)
Director: Ron Shelton
Main Actors: Kevin Costner, Susan Sarandon, Tim Robins
Runtime: 108 minutes
Bull Durham, a classic by Kevin Costner, follows players in high school leagues because they show us that baseball is more than just baseball, especially when your team has a dedicated annual team team.
With great performances by Costner, Susan Sarandon and Tim Robbins, we are participating in a romance comedy movie after an affair that would have had more attention in the major tournaments, making it even more enjoyable to watch.
Such as the rough and tough minor leagues of baseball. The film focuses more on love, comedy, and romance than the actual sport they play, and is still considered one of the best baseball movies ever.
---
5. Groundhog Day (1993)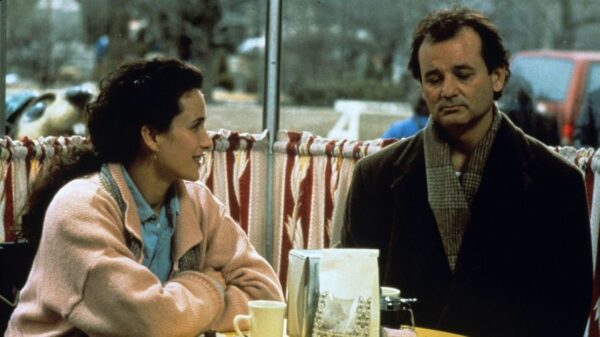 Director: Harold Ramis
Main Actors: Bill Murray, Andy McDowell, Chris Elliott
Runtime: 101 minutes
More than an endlessly entertaining and romantic comedy, Groundhog Day is one of the best Bill Murray movies in history, making it a rom-com that you can watch over and over as if there is no tomorrow.
When a tumultuous and disappointed TV weather guy travels to Punxatawney to cover the annual Groundhog Day party, he finds himself trapped and living the same day over and over, unable to figure out why or how.
Our star performs brilliantly, witnessing Murray's character going through all five stages of grief as he begins to reveal the truth about his situation and how he can escape from it.
---
4. The Princess Bride (1987)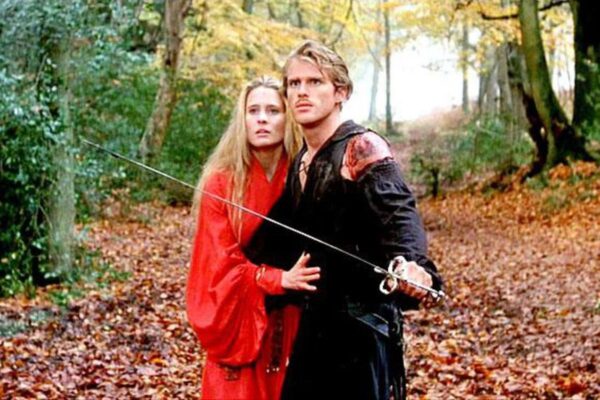 Director: Michael Showalter
Main Actors: Camille Nanjiani, Zoe Kazan, Holly Hunter
Runtime: 120 minutes
An ingenious fairy tale of love, adventure, and hope, The Princess Bride is another timeless romance comedy classic on our movies list today and no one will judge you for watching it a few dozen times.
When a boy falls ill in his bed, his grandfather decides to read the story of the Princess Bride to him, mostly for the good quality of the amazing story (not to mention Peter Falk's legendary narration), but also to reconnect with his growing grandson.
Cleverly written and full of excellent engravings, this is among the best romantic comedy movies, which is a good choice for almost any occasion.
---
3. The Big Sick (2017)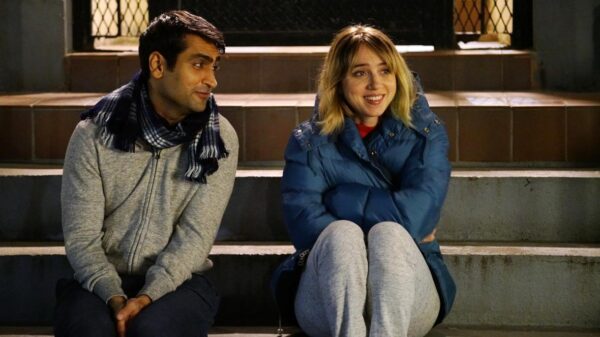 Director: Michael Showalter
Main Actors: Camille Nanjiani, Zoe Kazan, Holly Hunter
Runtime: 120 minutes
The Big Sick is one of the best romance movies to watch, as it is based on the true love story of comedy star Comile Nanjiani and Emily in Gordon.
The story follows Nanjiani as he struggles to build a standing career.  After a tour with a breaker named Emily (Zoe Kazan), a relationship quickly forms.
However, the couple faces family opposition and when they split up, coma is what brings them back together.
This original rom-com drama is one of the best Prime movies that Amazon has to offer.
---
2. 10 Things I Hate About You (1999)
Director: Jill Ginger
Main Actors: Heath Ledger, Julia Styles, Joseph Gordon-Levitt
Runtime: 97 minutes
With a story inspired by Shakespeare's play The Taming of the Shrew and redesigned to fit a 1990s grunge in Seattle, 10 Things I Hate About You is a timeless classic that gives high school romantic comedy movies a chance to get the most out of the box office.
In an upper-class high school in Seattle, Bianca (Larisa Oleynik) is a pretty famous girl who many feel lucky to date (schmucks arrogant and romantic nerds alike), but with her terrified and controlling father, she is not allowed yet unless her older sister decides The outspoken and scrappy Cat (Julia Styles) is dating someone.
Starring a wide variety of distinctive faces and smart dialogue, at least one of you falls victim to Heath Ledger's charming endless smile.
---
1. (500) Days of Summer (2009)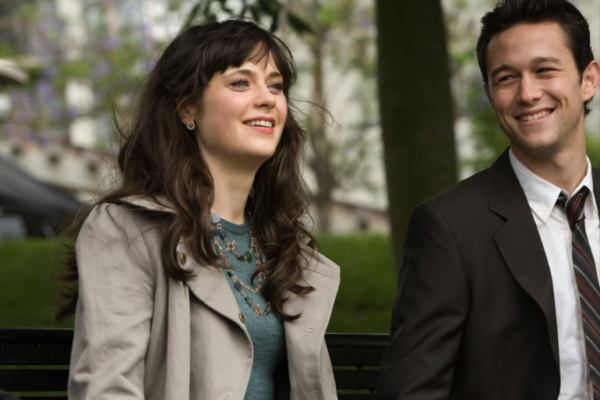 Director: Mark Webb
Main Actors: Joseph Gordon-Levitt, Zooey Deschanel, Geoffrey Arend
Runtime: 95 minutes
A tale of self-discovery and reflection, (500) Days of Summer is among the greatest quirky romantic comedy movies that explores the path to true love and the difficult and realistic obstacles that lie along the way.
In fact, romantic greeting card writer Tom (Joseph Gordon-Levitt) falls in love with a co-worker (Zooey Deschanel) who doesn't believe in love.
Gay and eccentric too, this movie will be tied on one level or another as these two young hearts try to discover the way to the world as well as each other.