Most anticipated and Best Upcoming New Anime Series of 2021
Hey Anime Fans, Welcome to this list of the top upcoming new anime series for the next year of 2021.
2021 is at our doorsteps, and there is already plenty of exciting anime series on tap for the next upcoming year.
So Bakabuzz is here To assists you in keeping up to date with all the new anime releases. We've put together the best new upcoming anime series 2021 calendar that we'll be regularly updated as new titles confirmed.
Keep in mind that in this compiled list of upcoming anime 2021 there will be some new series that will air for the first time, and also some sequels of the various popular anime tv shows.
So, with no further ado, let's start our countdown of the most anticipated anime 2021!
20- Kamiari no Kodomo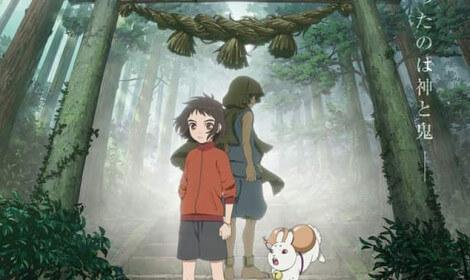 Let's kick off our list with this new upcoming anime that will air on the winter seasonal anime 2021.
The story takes place in the city of Izumo, in Shimane Prefecture, a place steeped in folklore and ancestral traditions.
Among them is the myth of Kamiari, which over the centuries has given rise to a series of celebrations that take place in October.
In the past, the month of October was called "Kannazuki" but in Izumo, it is called "Kamiarizuki" because it is considered that during this time of year, myriad deities gather for a pilgrimage to the city shrine.
In the heart of this place lives Kanna, a young girl passionate about running who suddenly loses all her motivation when her mother passes away.
Read Also: The 13 Best Summer 2020 Anime You Shouldn't Miss
19- Skate-Leading Stars
From the official website of the anime Skate-Leading Stars, it is revealed that it will be upcoming and finally arrive in January 2021.
It was scheduled to debut in the summer season, but due to Covid-19, the dates had to be rethought.
So for now it has become part of this list of upcoming anime series 2021.
The anime will introduce us to skate-leading, a competition of teams of five skaters in which one by one will have to present their artistic and technical skills.
Goro Taniguchi (Code Geass) will collaborate on this project as a chief director alongside Toshinori Fukushima for directing. Its production will take place at the J.C. Staff.
18- 2.43 Seiin Koukou Danshi Volley-bu
Upcoming Anime for 2021 list includes also this High school tv series, that follows the story of the student Kimichika Haijima, who moves to his hometown, Fukui, after getting in trouble at the Tokyo high school volleyball club.
There, he meets his childhood friend, Yoni Korba, who possesses remarkable physical abilities but is weak under pressure.
Haijima, with his extreme passion and talent for volleyball, makes a great combination with Kuroba
The two attended Seiin High School, where they joined a volleyball club. They are awaited by Captain Shinichiro Oda, who is 163 cm tall, the talented Deputy Captain Misao Aoki and his third-year wife, and second-year students, including Akito Kano, who always wears long sleeves due to his strength. Sensitivity to sunlight.
The newborn team broke their previous vulnerability and became Fukui's rising star. This is a specific team's journey to victory, with a host of incredible competitors standing in its way.
17- Fumetsu no Anata e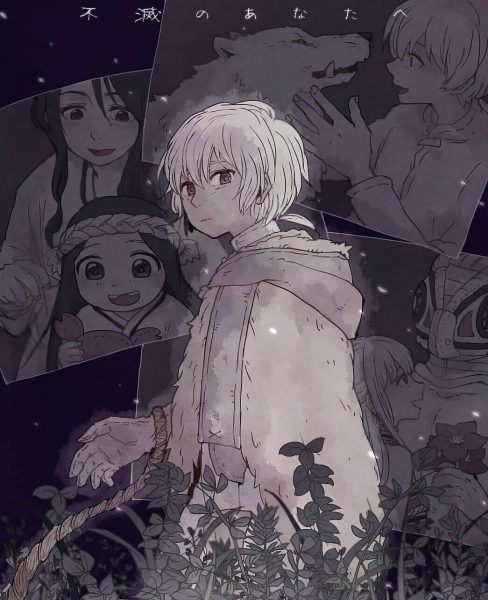 A being in the form of a small sphere is sent to earth, it changes its appearance depending on what it encounters.
She first meets a wolf then a young boy living alone in the middle of a snowy landscape.
Each new meeting is an opportunity to live new experiences for this being.
Thus in this upcoming fantasy anime of 2021 begins the journey of the Immortal, a journey made of experiences and encounters in an implacable world …
16- Kumo desu ga, Nani ka?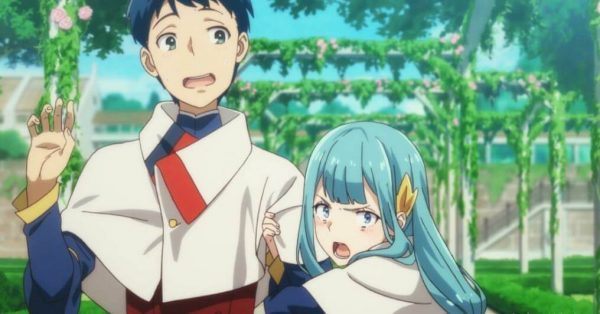 The animated adaptation of the novel So I'm a Spider, So What? By Okina Baba and Tsukasa Kiryu, finally rescheduled its upcoming first anime episode for January 2021, the interesting thing about this project is that Crunchyroll is part of it and assures us that it will be on their platform at the same time as airs in Japan.
Briefly, the plot will take us to meet a girl who has reincarnated in another world as a spider, and she will have to adapt and survive with her new form.
15. Mashiro no Oto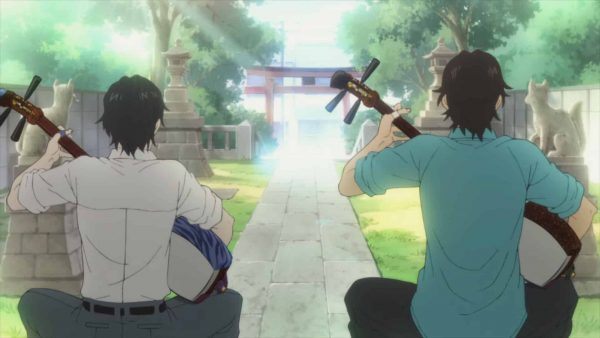 Shamisen is a traditional Japanese musical instrument that looks similar to a guitar. Teenager Setsu Sawamura's grandfather, who raised him and his older brother Wakana, recently passed away. His grandfather was one of the greatest shamisen players, and the two siblings grew up listening to him play and learning to play the instrument.
Since his grandfather's death, Setsu dropped out of high school, moved to Tokyo and has been drifting, not knowing what to do besides play his shamisen. That's when his successful and rich mother Umeko storms into his life and tries to shape Setsu up. She enrolls him back into high school but little does Setsu know that he is about to rediscover his passion for shamisen.
See Also: Here are the 30 Best 2020 Movies you Need to Watch
14- Hataraku Saibou!!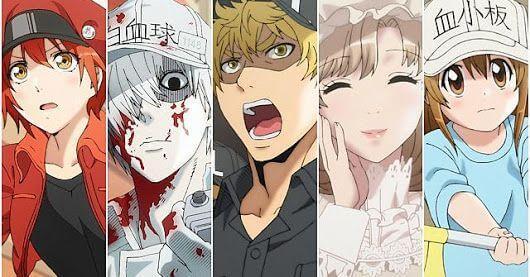 one of the best anticipated upcoming anime scheduled for 2021 is Hatarku Saibou, The story takes place in a human body and centers on the activity of red blood cells as well as white blood cells, and their reactions to bacteria, viruses, and other dangers.
Freshly formed, jovial red blood cell AE-3803 is unlucky in addition to being clumsy – she's always in the wrong place at the wrong time.
Luckily, she can still count on the taciturn but effective U-1146, which takes down threats quickly and precisely.
13- Peach Boy Riverside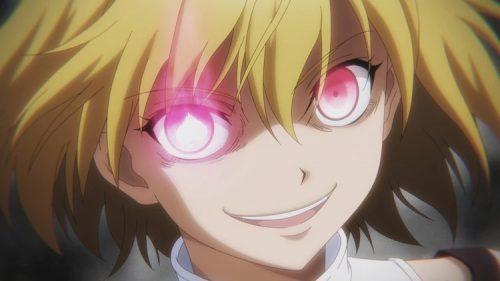 This anime will be so valid, since the first time i read its manga, i became so addicted to it and wondering if it will have an anime adaptation oneday, oh my god now its confirmed that the series is due to air for the upcoming summer 2021, the hype is real!!!
the story of this fantasy series follows an anciant tale of how the Japanese demon-fighting folk-tale hero Momotarō was born.
But there's more to the story. What if, instead of just one giant peach, there were many such peaches besides the one that floated to Japan. Much later, Momotarō did eventually vanquish the demons threatening his home, but still more demons are said to roam in foreign lands, so … Momotarō set off across the sea.
12- Nanatsu no Taizai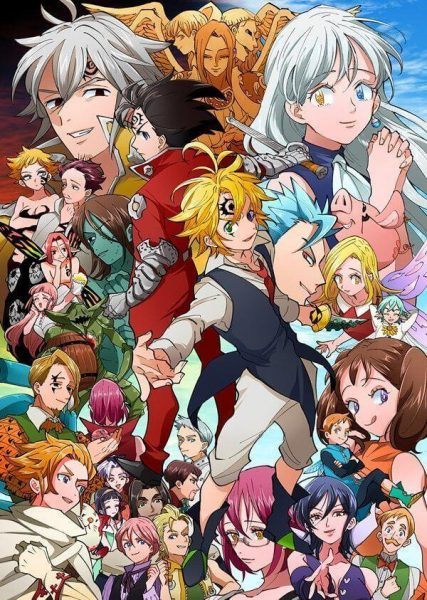 The new 5th season series had planned to premiere in October 2020, but it was finally decided that the anime will premier until the upcoming January 2021 when it makes its debut and will be called Nanatsu no Taizai: Fundo no Shinpan.
11- Log Horizon: Entaku Houkai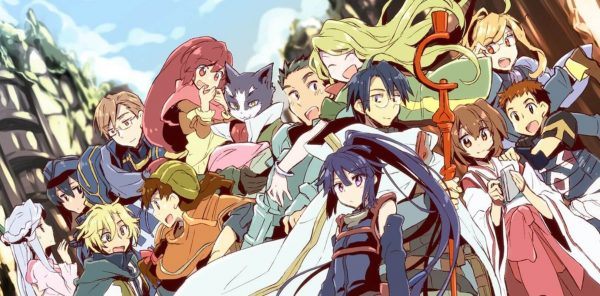 Here is Another Good Anime About a Gaming theme is confirmed to air for the upcoming year of 2021, the title "Log Horizon" may ring a bell, yeah this a new season that will carry on covering the game story that depicts: During the release of its twelfth expansion pack: Novasphere Pioneers, thirty thousand Japanese gamers who are all logged on at the time of the update.
However, they suddenly find themselves transported into the game world and donning their in-game avatars.
So, In the midst of the event, a socially awkward gamer called Shiroe, who isn't very good at taming with others.
Hence, he forms a guild called "Log Horizon" with an eclectic group of other players, In order to survive in this world full of monsters.
10- Seitokai Yakuindomo 2 Movie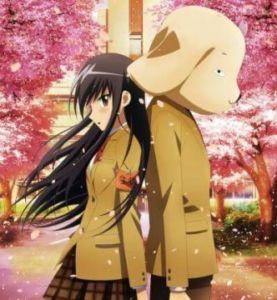 Alright, This is one of the best upcoming new 2021 movies for one of the best slice of life school anime tv shows that i have ever seen it follows Takatoshi Tsuda, a boy who joins the usai Academy, a high school that until recently had been an all-girl school, and by that you can expect to see sexy girls, lewd scenes, and uncovers some of dirtiest female secrets.
So, Later they asks him to join the student council as vice-president and a male representative. More girls starts coming to the council to get in on the excitement.
Takatoshi's sister Kotomi, a new student at Ousai, is as perverse as the president, while Uomi, the aloof student council president of the nearby Eiryou High School, fits right in with the insanity at Ousai.
With loads of absurdity and sexual humor that keeps on coming, Takatoshi needs to harden up if he is going to keep up with all the madness around him.
Check Also: 11 Best New Anime With Op MC of 2020 to Watch
9- Re: Zero kara Hajimeru Isekai Seikatsu 2nd Season Part 2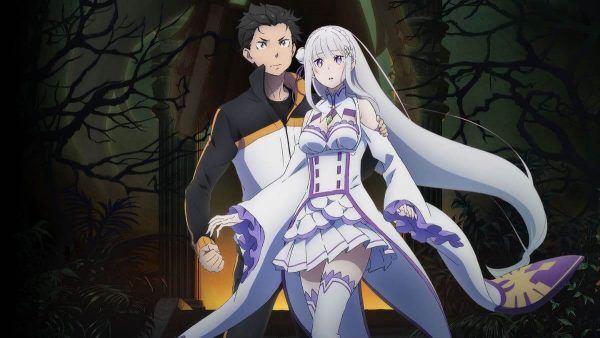 Even after dying countless times, Subaru finally ended the threat of the White Whale and defeated the Witch Cult's Sin Archbishop representing sloth, Betelgeuse Romanee-Conti.
But only shortly after overcoming a tragic ending and reuniting with his beloved Emilia, Subaru learns that Rem has been erased from this world, having fallen victim to the White Whale's Fog of Elimination in the midst of Subaru's death loop.
With the White Whale now gone, Subaru and Emilia are forced to confront a reality they never dreamed would happen.
8- Detective Conan Movie 24: Hiiro no Dangan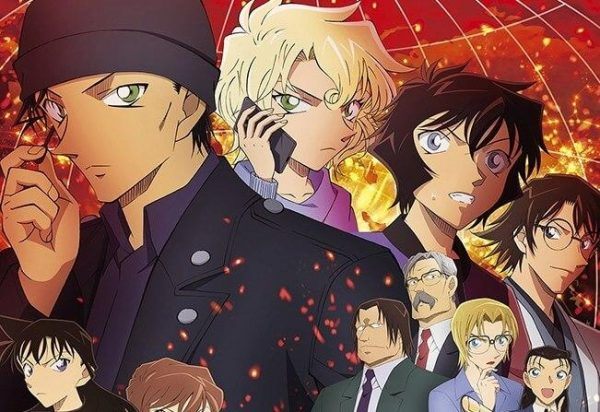 We follow the story of Shuichi Akai, FBI agent, and his family: Shukichi Haneda, his younger brother, a professional shogi player, Masumi Sera, his detective sister by profession, and his mother, Mary Sera.
As the World Sports Games (WSG) approach, the world's largest sporting event that will take place in Tokyo that year, a vactrain is being built.
This one will be able to reach an incredible speed of 1000 km / h.
However, a series of mysterious events are occurring in the city, and Conan, the notorious detective, suspects a connection between the organization of the Games and a series of kidnappings that took place in Boston that he had not been able to resolve there. some times…
7- Go-toubun no Hanayome ∬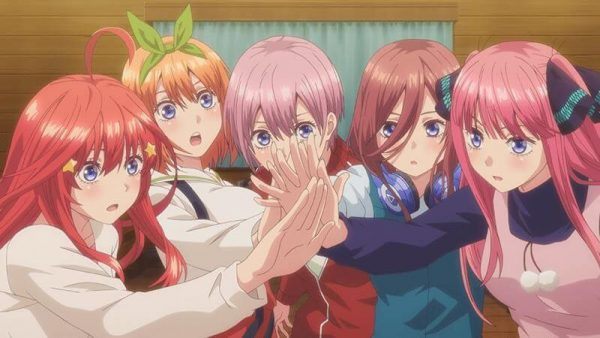 Fuutarou Uesugi always obtains the best marks from his establishment, he is however quite antisocial and insensitive.
One day, a young girl sits at his table and asks him to be his tutor, he refuses and ends up arguing.
Hours later, Uesugi receives a call from his sister who tells him that their family is in debt but that they have a chance to get out of it if Uesugi accepts a tutoring job for a wealthy family.
It turns out that his student is none other than Itsuki Nakano, the person he refused to teach, along with his four sisters.
To be able to settle this big debt problem, he will have to reconcile the Nakano sisters with his studies.
6- Amrita no Kyoen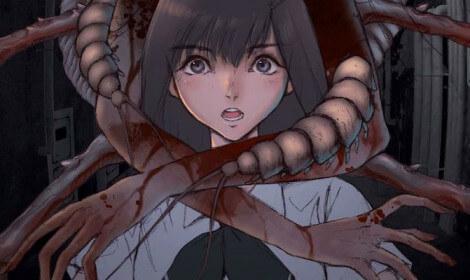 Amrita no Kyoen is a prequel spinoff to Aragne no Mushikago. Centers on Tamaki, a high school girl who encounters strange creatures while navigating gigantic apartment buildings. The anime film will make debut in the upcoming year of 2021.
The anime movie is one-person production by Saku Sakamoto. He is doing all works alone from the original concept, writing, animating, directing, and composing the music. Just as the previous project, Aragne no Mushikago.
5- Shaman King (2021)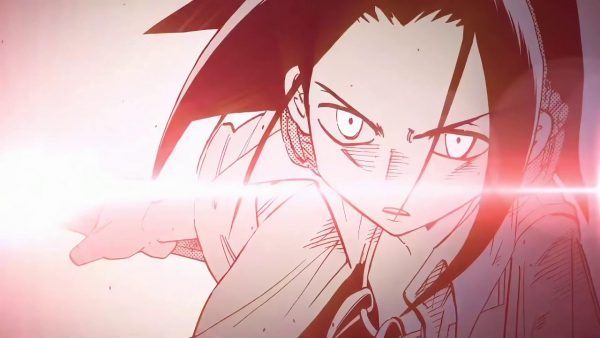 oh the hype is real, old school otakus like me, already knows about this magnificant anime sereies called shaman king, which was one of the best anime during the years 2000-2002. and now its confirmed tat it will be airing during the upcoming year of 2021, so i expect it will be an awesome year, and it gonna get well popular among fans.
the main plot depicts A battle is about to begin in Tokyo: the Shaman Fight, a tournament held every five hundred years where those who can command spirits confront each other in combat.
Manta possesses—a rare sixth sense that allows Manta to see these spirits—endears the boy to You. So when You finds out that his new comrade has been beaten up by a local gang, he decides to avenge him with the help of Amidamaru, a samurai ghost whose tomb was broken by the gang leader.
Soon Manta uncovers more about the world of spirits, including the Shaman Fight, in which his new friend You aims to claim victory.
Read Also: The 18 Best Anime Streaming Service to Watch your Series
4- Yakusoku no Neverland 2nd Season
Oh yeah the second season of The Promised Neverland is a Horror, Psychological, and a Dark Thriller anime series is finally will be airing in the upcoming year of 2021! The story takes place In a forest with a big gate entrance where orphans happily living as a family, with "Mama".
These Orphans seems happy with their life inside this shelter, they are free to play as they want. as long as they do not venture too far from the orphanage.
However, things will gets darker as all good times must end, when a child is adopted by a new family. but Never to be heard from again.
Therefore, three oldest siblings  will starts investigating as they have their suspicions about what is actually happening at the orphanage.
Hence, they will be chocked while discovering the cruel fate that awaits the children living at Grace Field, including the twisted nature of their Mama.
3- Dr. Stone: Stone Wars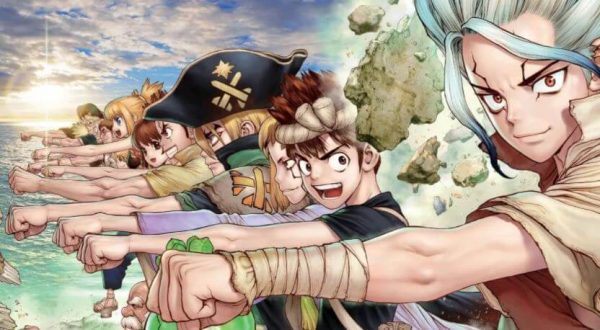 Dr.Stone will come back again in 2021 with a 2nd season, overall the new series will cover the story of Senku, as he learns that his father, an astronaut who miraculously escaped the phenomenon that turned everyone into a statue, is the founder of the village where he took refuge with his friends.
Meanwhile, Tsukasa launches his troops against the village … You have to defend yourself by trying to be the smartest …!
1- Tensei Shitara Slime Datta Ken 2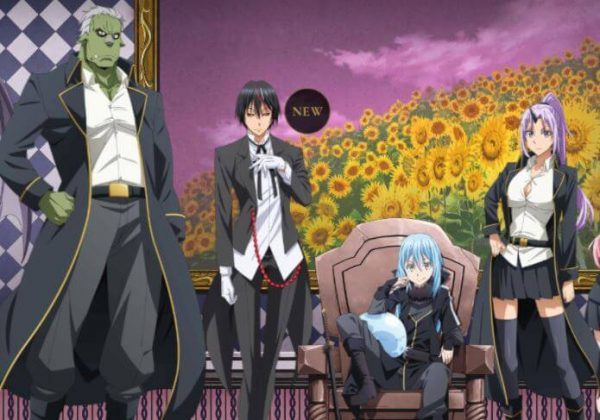 Again and Again tensei Shitara Slime Datta Ken Anime Season 2 will be at your step doors during the upcoming year of 2021!!!
the season one depicted the story of Satoru, an ordinary office worker, is murdered by a criminal in the middle of the street.
His story should have ended there, but he suddenly finds himself reincarnated in another world as a Slime, the weakest monster in a fantasy bestiary.
His new body is equipped with two unique skills: "Predator", allowing him to recover the skills of his opponents, and "Great Sage", thanks to which he acquires a keen understanding of his surroundings.
As he grows accustomed to his new physique, his gooey antics ripple throughout the world, gradually altering his fate.
See Also: Here are the Top Upcoming New Anime Series 2020
More info: Anichart