A Detailed Top list of Best 2019 Movies you Need to Watch 
It's 2020 now yes I know, but we have decided to do our Best Movies list of 2019, in order to highlight the top films and a bunch of disappointing ones to give you an idea of what you can watch or skip, but also keep in mind that this is still our personal opinion so it may be wrong for some! as tastes differ from one another.
So let's highlight Several movies categories, three films per each Genre.
2019 was truly a year full of so many successes and spectacular releases, and now it's time to celebrate them!
Here We Go!
---
Best Comic Book Movies of 2019
---
30. Avengers Endgame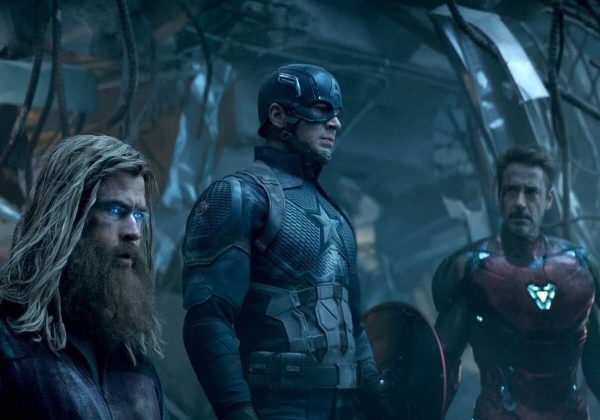 Well, obviously. As if I wasn't going to bring this one up. this 2019 avengers releases is one of the best highest-grossing movies of all time, the finale to the Infinity Saga, the end of several major characters we've followed for the past ten years, one of which began Robert Downey Jr's famous comeback, and it was a damn amazing movie that I enjoyed vigorously. From the after-effects of the Snap to the time travel back to past MCU movies, to the fan-service and the final fight, there was so much to enjoy and it still remains in my mind to this day.
With Thanos having achieved victory to wipe out half the universe, the Avengers have fallen and are losing hope. They all go down their own paths but are reunited when Ant-Man makes a shocking return and brings up the idea of time travel, to reverse Thanos' Snap and save the countless lives lost. With a lovable cast, terrific acting, epic fight scenes, and a true show of heart, Avengers: Endgame won practically everyone over, and I'm not ashamed to admit it that it's one of my personal favorites of the whole year.
---
29. Spider-Man: Far from Home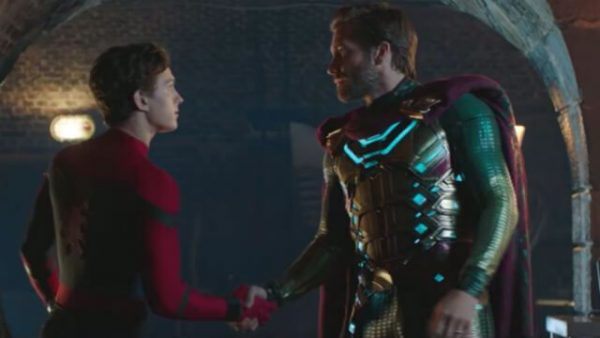 And we go from the finale to the epilogue! Ending off the Infinity Saga of Marvel, this was the film that had the horrendous task of not only having to follow up after Endgame's dramatic success but also making us want to see what Marvel does next in whatever future arc they've got in the works (which is hopefully the Doom Saga). And did it succeed? Damn swinging it did! In this 2019 film, Peter Parker/Spider-Man (Tom Holland) is going on a school trip with his classmates, but things quickly go awry when massive monsters appear, and he has to do his best and join forces with new character Quentin Beck/Mysterio (Jake Gyllenhaal) to keep his friends safe.
This 2019 release has Lots of fun action, clever jokes, a more relaxed mood than the other two comic book movies on this Best list, and a childhood-favorite villain of mine finally making his big-screen debut means there's a lot to enjoy from Far from Home. Some might prefer the more quiet atmosphere of Captain Marvel, which I totally get, but Spider-Man is My-Man, and Sony seems to be doing him right. For now. Let's wait for the spin-offs before we give them too much credit.
---
28. Joker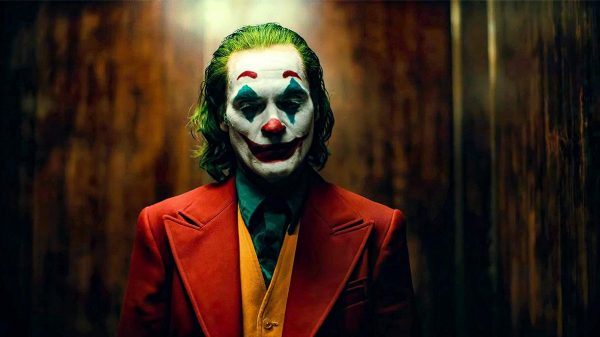 The thing about Joker is that I consider it a great movie, but people insist that's not enough. I've had people annoyed at me for not saying it's perfect, and that's unfair because I think it's a very good story with some fantastic acting and interesting use of Gotham City. In this new origin story, Arthur Fleck is a man with mental illness, who lives in the desperate and crime-ridden city of Gotham, with no Big Bad Bat insight to protect them. This sets Arthur down a dangerous journey to become… The Joker!
Almost the perfect alternative to the MCU, Joker brings forth an engaging and convincing transformation for our protagonist as he dons the clown make-up and begins a crime spree. A film in which everything is depressing, but never suffocating, thanks to the dark wit and humor provided. And of course, Joaquin Phoenix did his best and is incredible, which is probably why I enjoyed his movies but the efforts he made in Joker 2019 Film is incomparable to his other works, although It has its problems, but it's going to appeal to a lot of people, even more than me.
---
Here are the 2019 Best Animated Movies
---
27. How to Train Your Dragon: The Hidden World
You haven't slept on this franchise, have you? How to Train Your Dragon was a trilogy that rivaled some of the best Disney movies has to offer and helped keep Dreamworks in the business, hopefully for many years to come., I'm sure it would be perfectly fun to watch on its own, but it is more than a singular 2019 film. It is a fantastic ending, and endings are something to celebrate in this day and age of franchises returning with zero restraint.
In our final installment, our protagonist Hiccup and his dragon partner Toothless become the targets of a Terrance Stamp-looking villain known as Grimmel the Grisley. who seeks to hunt down Toothless as a trophy. As Toothless falls for Grimmel's trap, a female dragon, Hiccup must find a way to keep his village safe, and that might involve finding the "Hidden World" of dragons. The ending is terrific, the animation beautiful, and don't you DARE make a sequel or I'm replacing this entry with The Missing Link.
---
26. The Lego Movie 2: The Second Part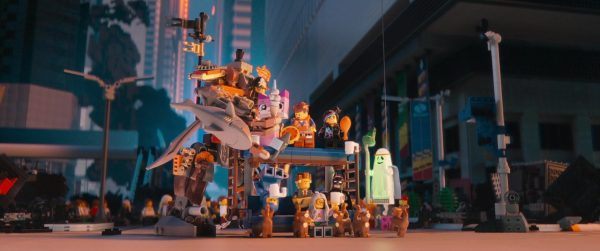 Woah, this film did poorly?! Despite each of these Lego movies being fantastic for all ages, they've never done their best in the money department, and it seems likely that we won't be receiving another one for quite some time due to the low amount this 2019 releases has made. (Although I hear we're meant to get Lego Batman Movie 2 in 2022). To be fair, if this is the end, there are certainly worse films to bow out with.
Following on the reveals and changes of the first film, the Lego Movie 2 focuses on the city of Bricksburg and the wasteland it has become, with Emmett (Chris Pratt) having to leave when his girlfriend Lucy (Elizabeth Banks) and his friends are kidnapped by an alien enemy who wishes to force Batman (Will Arnett) into a marriage while preparing for "Armageddon".
---
25. Toy Story 4 
I didn't think they could do it, but Pixar showed definitive proof that if they have a story, we should let them follow through on it. After Toy Story 3's perfect ending proved that cartoon movies can make us cry for days on end, in 2019 Toy Story 4 sounds like what should be the worst and best greedy idea ever, but instead, we got a bright, fun and emotional adventure that really helped finish up Woody's personal journey in a way I didn't even know I wanted.
Toy Story 4 is all about Woody in his new life as Bonnie's toy, but he's feeling out-of-place as he struggles to move on from Andy. While on a road trip with Bonnie, Woody encounters an old blast from the past when Bo Peep returns to his life and shows how she's been living since she disappeared between 2 and 3. We meet new friends, new problems, and even a talking spork, all of which help to make Toy Story 4 a brilliant cartoon for all ages. No idea how they'd make the 5th one though.
---
Continue Reading By Clicking the Next Button