In 2021, we were lucky to have so many great anime to watch. Today, we have compiled a list of the very best tv shows for you, so you don't have to spend time searching for what anime to watch next. Our list includes a wide range of genres, from action and isekai to romance and drama. We've personally watched every single show on this list, so we know what we're talking about. Consider this your one-stop-list for 2021 anime. So, sit back, relax, and enjoy the ride. Here we go!
26. Takt op.Destiny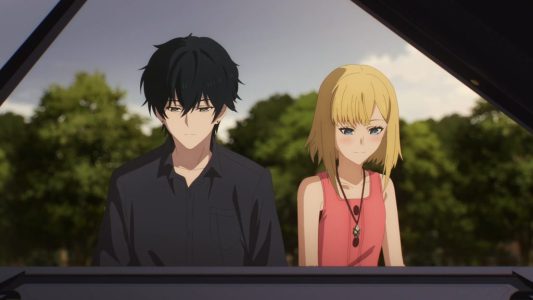 Takt op. Destiny is a 12-episode action fantasy anime produced by Madhouse and MAPPA studios that aired in the fall of 2021. The story takes place in a world where the United States of America is in disarray due to the appearance of D2s, an invasive species that despises music, in the globe where the tale is set. To stop the creatures from causing further deaths, citizens are forbidden from playing music. Therefore, conductors and Music arts are humanity's sole weapons against the D2s.
The anime centers on Takt Asahina, a piano prodigy who becomes a Conductor when Anna Schneider's younger sister Cosette is killed by a D2 attack. To stabilize their bond, Takt, Anna, and Destiny, his Musicart, set off on a risky voyage to the Symphonica Headquarters in New York City. Along the way, they face numerous obstacles, including a path infested with D2s. Takt is eager to reach the city so he can play the piano again, despite the creatures he has come to despise, while Destiny's sense of duty puts the group in danger.
25. RE-MAIN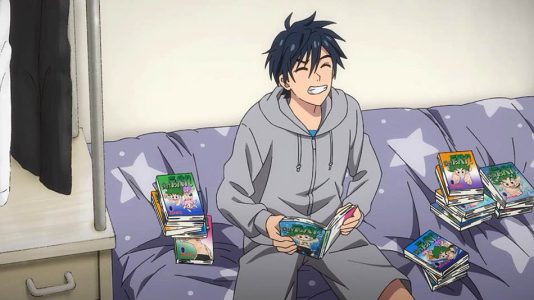 RE-MAIN is a 12-episode sports anime produced by MAPPA studios that aired in the summer of 2021. The story follows Minato Kiyomizu, who wakes up in a hospital after being comatose for 203 days due to a car accident that caused him to lose all memory of his middle school journey. Despite initially trying to move on from water polo, Minato discovers his former glory in the sport and decides to start anew. However, he quickly realizes the gap between his old and current self and begins intensive rehabilitation to improve.
Minato's past catches up with him when he is reminded of a promise he made on his first day at Yamanami High School. Despite his initial ineptitude, he joins the school's water polo club and works with his clubmates to recruit new members to attain the required seven-man roster. Along the way, Minato relearns the sport's basics and tries to rekindle his talent for water polo, hoping to become one of Japan's renowned players once again.
24. Uramichi Oniisan
Uramichi Oniisan is a 13-episode workplace comedy anime of 2021, produced by Studio Blanc. The story takes place in the studio of a morning children's show called "Together with Mama," where a group of unhappy adults put on fake smiles and pretend to be cheerful to entertain a group of innocent preschoolers. Uramichi Omota, a former gymnast, is one of the adults, and he can't help but reveal the harsh realities of adulthood in front of the rolling cameras, bringing the kids down to earth.
Behind the scenes, Uramichi's desired peace is disrupted by his two bothersome juniors, Utano Tadano and Iketeru Daga, who work as the show's rabbit and bear mascots and singers. Utano Tadano is a woman who only wants to get married, while Iketeru Daga is a handsome man with a crude sense of humor. Uramichi, the "big brother" of the group, always brings up the not-so-moral side of life lessons, from smoking and exercising to nihilistic outbursts.
23. Shinigami Bocchan to Kuro Maid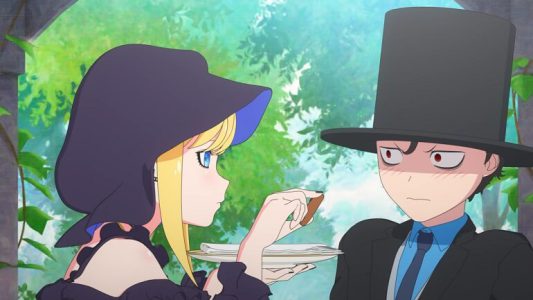 Shinigami Bocchan to Kuro Maid is a supernatural comedy anime that premiered in July 2021. The story follows a young duke who has the power to kill anything he touches. Because of this, he is isolated by his family and lives alone with his butler Rob and maid Alice. As the duke falls in love with Alice, he becomes increasingly frustrated with his ability and vows to break the curse. The anime is produced by J.C.Staff and you will absolutely like it for the unique take on exploring the characters' relationship and the duke's journey to overcome his tragic fate.
22. Saihate no Paladin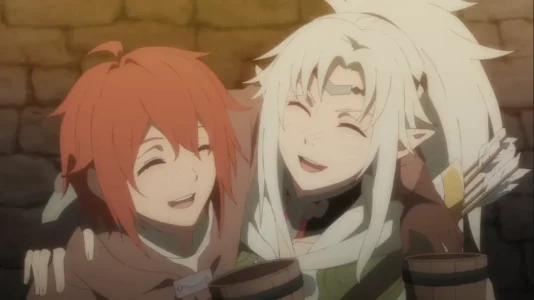 Featuring 12 episodes, Saihate no Paladin is a 2021 action fantasy adventure anime about a young boy named Will who was born into a new world after a life of stagnancy. He is raised by three undead beings – a skeleton, a ghost, and a mummy – who teach him combat, magic, religion, and responsibility. As Will grows up, he must prepare to set out on his own journey, including swearing an oath to a god of his choice, with the strength of the pledge affecting the degree of their sworn god's blessing. Will discovers that every oath must be fulfilled, leading him into a world that even his guardians don't know the state of.
21. 86: Eighty Six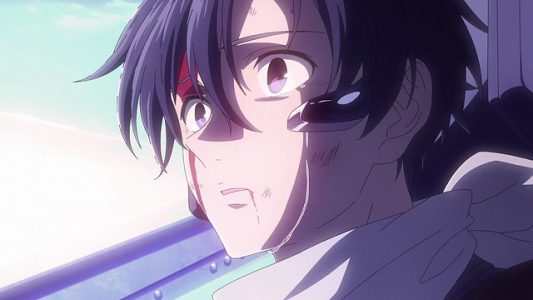 Airing from April to June 2021, 86 is an 11-episode intense military anime that poses concerns about prejudice and discrimination. Produced by A-1 Pictures, the plot of this action-packed drama takes place in a dystopian nation known as Alba, where the ruling class dispatches undesirable citizens—known as 86—to battle the Giadian Empire's autonomous robots.
The plot centers on the 86-member Spearhead squadron, led by Shinei Nouzen as the captain. Vladilena Milizé, the new Handler, joins the squadron with a resolve to combat the discrimination that the 86 experience. The soldiers of the Spearhead squadron start to doubt the justifications for the war and their part in it as a result of their combat experiences.
20. Blue Period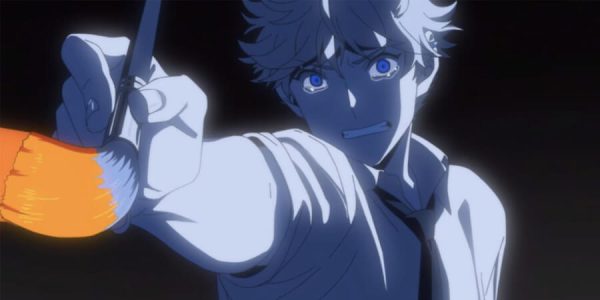 Blue Period is a school drama anime that premiered in October 2021, based on a manga. The story revolves around Yatora Yaguchi, a second-year high school student who appears to be a delinquent with excellent grades but feels unmotivated and unfulfilled in life. Yatora spends his days maintaining his academic standing and hanging out with friends who share his lack of ambition.
One day, while staring at a beautiful landscape in Shibuya, Yatora picks up a paintbrush to try and express his emotions. After receiving praise for his work, he discovers a passion for art and decides to pursue it further. He sets his sights on the prestigious Tokyo University of the Arts, a school that only accepts one in every two hundred applicants.
Yatora faces many challenges on his journey to becoming an artist, including tough competition, a lack of understanding of the fine arts, and disapproval from his parents. He must prove himself and overcome these obstacles in order to secure one of the five coveted spots in his program of choice.
19. Shakunetsu Kabaddi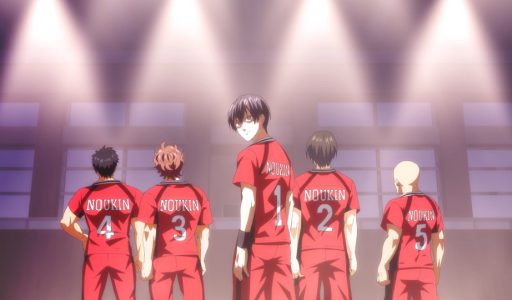 Shakunetsu Kabaddi is a sports anime that premiered in April 2021. It follows Tatsuya Yoigoshi, a former soccer player who now aspires to become a popular internet live streamer due to his distaste for sports. However, his plans are interrupted when he is recruited by Souma Azemichi, a member of the kabaddi team at Noukin High School. Yoigoshi is taken aback by the intense physicality of the sport after witnessing second-year students Kyouhei Misumi and Shinji Date play.
Despite initially mocking the sport, Yoigoshi agrees to a kabaddi match as a means of settling his recruitment. He joins the team and starts training with them, determined to prove himself as a valuable asset to the team. The series is produced by TMS Entertainment studio and is a mix of comedy and sports, showcasing the highs and lows of the team's journey as they aim for victory in kabaddi competitions.
18. Ore dake Haireru Kakushi Dungeon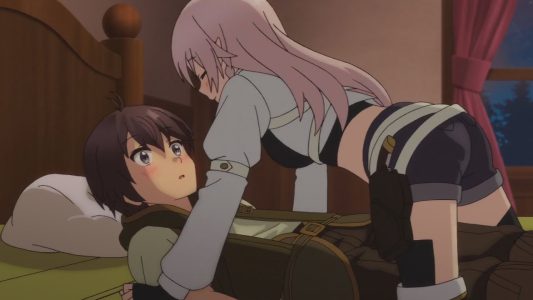 With 12 episodes, Ore dake Haireru Kakushi Dungeon is an action-adventure harem anime that premiered in the winter of 2021. The story follows Noir Stalgia, a noble who is treated poorly by his fellow nobles due to his low social status. However, he possesses a rare ability to communicate with the Great Sage, who can answer any question.
After failing to find a job, Noir decides to enroll in the Hero Academy. To gain entrance, he must become stronger. The Great Sage advises him to explore a hidden dungeon deep in the mountains, where he meets Olivia Servant, a beautiful and chained maiden. Olivia grants him powerful skills, but every time he uses them, his life points decrease, putting his life at risk. To replenish his energy, he must indulge in worldly pleasures like kissing his childhood friend.
With his newfound powers, Noir begins his journey as a student at the Hero Academy. He meets new friends and helps them through challenging situations. Along the way, he develops romantic feelings for some of his female companions, leading to a harem of potential love interests.
17. Platinum End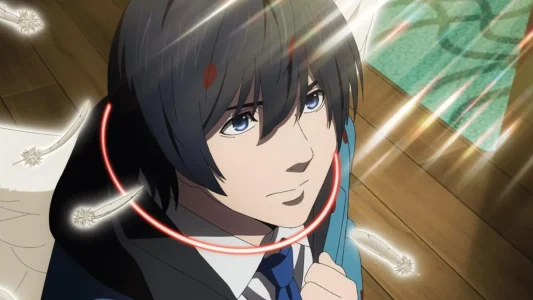 Platinum End" is a drama, supernatural, and suspense anime that aired in the fall of 2021 with a total of 24 episodes. It tells the story of Mirai Kakehashi, who has lived a life filled with pain and abuse since he lost his family in an explosion. On the brink of giving up, Mirai meets his guardian angel named Nasse, who offers him two powerful abilities and convinces him to keep on living.
With his newfound powers, Mirai is thrown into a competition with 12 other individuals to become the next God. He is determined to protect his chance at happiness, and will do whatever it takes to keep it from slipping away.
16. Ijiranaide, Nagatoro-san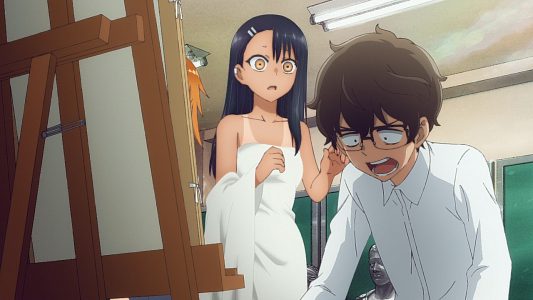 If you are looking for a lighthearted series, then Ijiranaide, Nagatoro-san is a comedy school anime of 2021 that you should really watch. It tells the story of Naoto Hachiouji, a manga artist who meets Hayase Nagatoro in the library one day. After reading his manga and observing his shy behavior, Nagatoro decides to tease him relentlessly, often referring to him as "Senpai".
Initially, Naoto is embarrassed and annoyed by Nagatoro's behavior, but as they spend more time together, they develop a unique bond that evolves into an unlikely friendship. Despite her teasing, Nagatoro's presence adds a new level of excitement and fun to Naoto's life, and he soon realizes that his days will never be dull again.
15. Kemono Jihen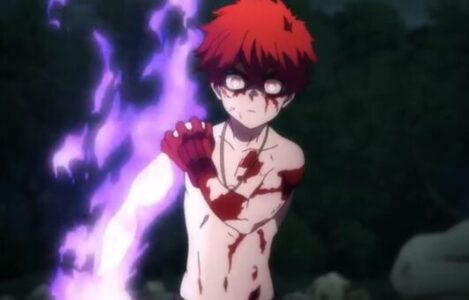 Kemono Jihen is a captivating anime from winter 2021 that follows the story of Kohachi Inugami, a detective with a passion for the supernatural. Inugami is asked to investigate a series of bizarre incidents in a remote village, involving the gruesome deaths of livestock. During his investigation, he encounters a peculiar young boy named Dorotabou who is shunned by his peers due to his unpleasant odor.
Intrigued by Dorotabou's unique qualities, Inugami enlists him as his assistant in solving the case. Through their work together, Dorotabou discovers a whole new world he never knew existed, one filled with strange creatures called Kemono who live alongside humans. This investigation brings a newfound sense of purpose to Dorotabou's life and sets him on a path he never could have imagined.
14. Seirei Gensouki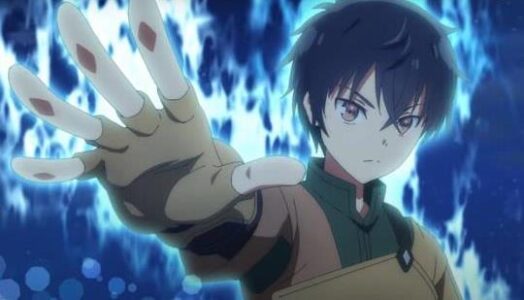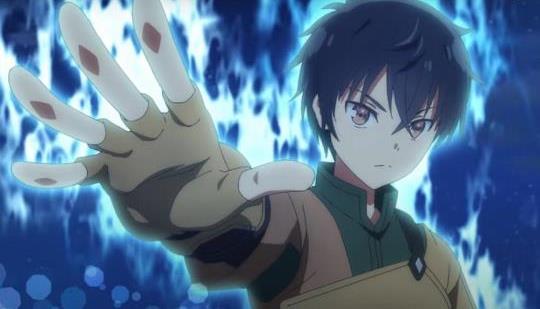 Seirei Gensouki" is an isekai anime series that aired in the summer of 2021. The show follows the story of Haruto Amakawa, a 20-year-old college student who dies in a traffic accident and wakes up in an unfamiliar world in the body of a young boy named Rio. Rio discovers that he now possesses magical powers, and his burning passion for revenge against his mother's murderers remains despite his new identity.
After rescuing the kidnapped princess of the Bertram Kingdom, Rio is granted the opportunity to enroll in the Bertram Royal Academy. However, life proves to be difficult for him as a slum-dweller surrounded by the majestic children of nobles. The show spans 12 episodes and is produced by TMS Entertainment, with genres of action, drama, fantasy, and romance.
13. SK∞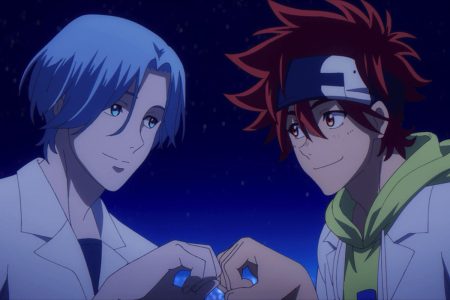 SK∞ is a sports anime produced by Bones and aired in 2021, centers around Reki Kyan, a high school student who is passionate about skateboarding and competes in an illegal underground race called "S." However, after a devastating loss, Reki's skateboard is destroyed, and his arm is broken, rendering him unable to practice. That's when he meets his new classmate, Langa Hasegawa, a half-Canadian and half-Japanese boy who has no experience in skateboarding but is in need of money.
When Reki and Langa visit "S" for a job, they get into trouble and are forced into a bet that requires Langa to skate in a race. However, Langa has a secret trump card that Reki is unaware of, which may help him win the race in an unexpected way.
12. Sekai Saikou no Ansatsusha, Isekai Kizoku ni Tensei suru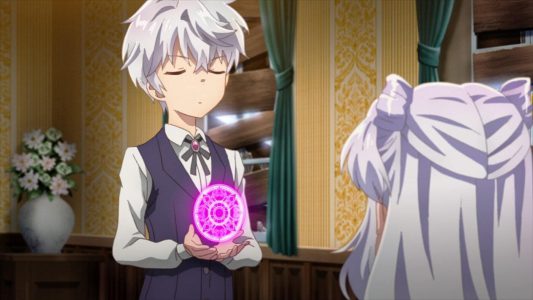 Sekai Saikou no Ansatsusha, Isekai Kizoku ni Tensei suru is a thrilling anime that aired in 2021, featuring isekai and reincarnation themes. It tells the story of the world's greatest assassin who is loyal to the organization that raised him. However, the organization turns against him, leading to his demise. He is filled with frustration and regrets until a goddess offers him a chance to be reincarnated into a magical world to prevent its destruction by slaying its hero.
The assassin accepts the goddess' offer and is reborn as Lugh Tuatha Dé, the son of a noble family of assassins serving the Alvan Kingdom. Lugh learns new techniques that differ from his previous cold-blooded style, under the guidance of his father. He also discovers new talents and meets new allies. Despite this, he knows that he must be perfect to defeat the monumental adversary of the hero, and his efforts are far from adequate. Produced by SILVER LINK. and Studio Palette, the anime has 12 episodes and spans genres of action, drama, fantasy, mystery, and romance.
11. Kumo desu ga, Nani ka?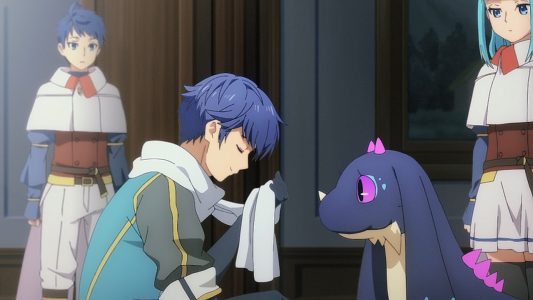 Kumo desu ga, Nani ka? is a 2021 isekai anime that starts with a high school suddenly hit by an unimaginable catastrophe, resulting in the death of all students. However, a few lucky ones are reincarnated in another world as nobles or princes, but a girl is reborn as the weakest spider. She struggles to survive in her new form, facing many dangers along the way. With the realization that her new world functions like an RPG, she fights monsters and levels up to evolve and become stronger. Despite the challenges, she never gives up and continues to hope for a better life in the future. The anime consists of 24 episodes and is adapted from a light novel. It falls under the genres of Action, Adventure, Comedy, Fantasy, and Mystery, and is produced by Millepensee Studio.
10. My Hero Academia 5th season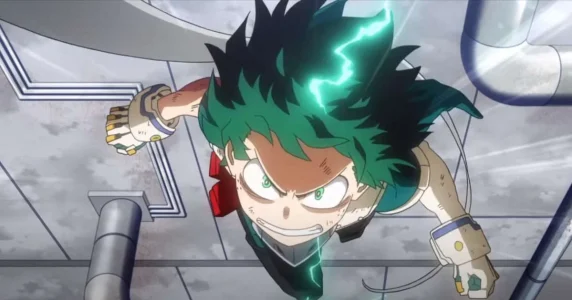 My Hero Academia is a popular anime series by Studio Bones that continues its saga in 2021 with its 5th season. The story revolves around UA Academy's Class 1-A, which has been facing multiple villain attacks over the past school year, garnering them public attention. However, this leaves their rivals, Class 1-B, feeling bitter and determined to prove their worth. They get the chance to do so with a set of mock battles between the two classes, where they must capture each other's team members to win.
But the competition is not straightforward, as General Course Student Hitoshi Shinsou, who aspires to be a hero and transfer into the Hero Course, joins the fray. Despite his training with Class 1-A's homeroom teacher, Shouta "Eraserhead" Aizawa, Shinsou lacks experience, and it shows in the battles. However, he's determined to prove his worth and overcome this challenge.
Thus, the intense competition between Class 1-A and 1-B begins, with each trying to demonstrate their superiority over the other.
9. Dr. Stone: Stone Wars
In 2021, the second season of the survival, time travel anime Doctor Stone titled "Stone Wars" was released. The story follows Senkuu, who aims to revive all the people turned into statues and bring back two million years of human achievements. However, Tsukasa Shishiou, who believes only the strongest should be revived, stands in his way. As spring approaches, Senkuu and his allies prepare to attack the Tsukasa Empire, equipped with a reinvented cell phone and a plan to recruit Tsukasa's army. But time is running out as the empire grows in number every day. Senkuu reunites with old friends and gains new allies to stop Tsukasa's forces and restore humanity and all its creations. With both sides pursuing their ideal world, the Stone Wars have begun!
8. Tsukimichi -Moonlit Fantasy-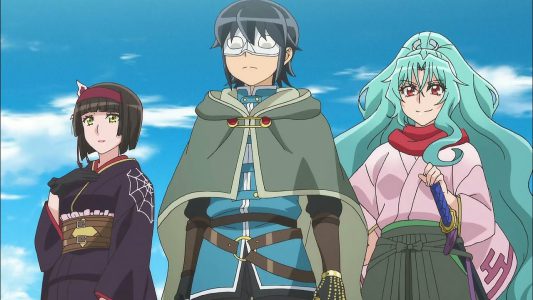 Tsukimichi -Moonlit Fantasy- is an action fantasy anime series that premiered in the summer of 2021. The story follows Makoto Misumi, who is sent to another world as part of a mysterious contract between a goddess and his parents. However, the goddess deems Makoto to be "hideous" and takes away his heroic title, sending him far away from human civilization. Despite this setback, Makoto discovers that he has awakened powerful physical and magical abilities due to the differences between Earth and this new world. He meets various demihumans and mythical beings who are captivated by his unique traits and they join forces to build a new community where they can coexist peacefully. However, Makoto still yearns to meet his fellow humans, but the goddess has forbidden him from interacting with them. Makoto and his companions must find a way to fulfill his desire and perhaps even reform society in the process.
7. Fumetsu no Anata e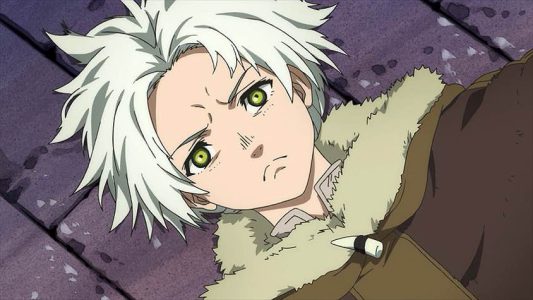 Fumetsu no Anata e, which aired in 2021, is an adventure drama with a supernatural twist. It's about an Orb, known simply as "It," that is sent to Earth to be observed from afar. It can take on the form of any creature whose reflection it captures, and it begins its journey as a rock before eventually becoming moss.
One day, a dying wolf passes by It and, when It takes on the wolf's form, it gains awareness of its own consciousness and starts to explore the world around it. It soon meets a young boy who is waiting for his goup to return from a paradise in the south. The boy decides to leave with It to find the paradise and reunite with his group.
As they journey together, they meet many different people and face various challenges. But the boy's hope of reuniting with his group becomes increasingly uncertain as time passes and his injuries worsen.
6. Tensei shitara Slime Datta Ken 2nd Season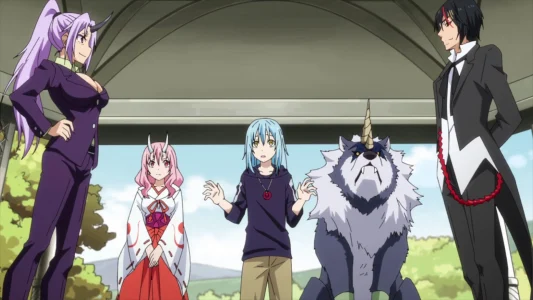 The anime series Tensei Shitara Slime Datta Ken's 2nd Season continues the story of Rimuru Tempest, a powerful slime who has become the leader of the kingdom of Tempest. In this season, Rimuru returns to his kingdom after negotiating with the neighboring Kingdom of Eurazania. However, he is stopped by a mysterious figure who can control his magical abilities.
Things become even more dire when a group of humans invades Tempest and starts attacking its citizens with the intent to kill. Rimuru must face this dangerous enemy and save his kingdom before it's too late. The second season is split into two parts, which were both aired in 2021 and feature plenty of action, adventure, comedy, and fantasy elements.
5. Horimiya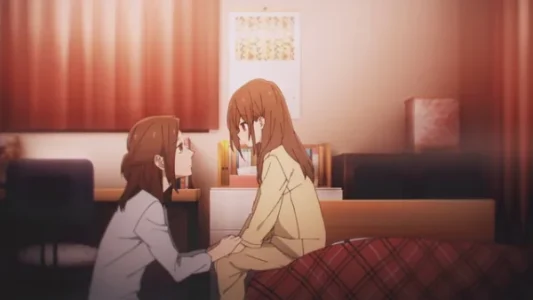 Horimiya is a school romance anime that aired in 2021. It tells the story of Kyouko Hori and Izumi Miyamura, two high school students who appear to be very different on the surface. Hori is popular, beautiful, and academically successful, but she has little time for socializing due to her responsibilities at home. Miyamura, on the other hand, is quiet and keeps to himself, but has a hidden side to him: he's covered in tattoos and piercings that he hides from his classmates.
One day, Hori and Miyamura have a chance encounter that leads to a friendship, and they begin to spend more time together in Hori's home. As they get to know each other better, they both reveal their true selves to each other and develop feelings for each other.
The anime consists of 13 episodes and was produced by CloverWorks. The focus is on the romantic relationship between Hori and Miyamura, and the challenges they face in navigating their feelings and their different backgrounds.
4. Mushoku Tensei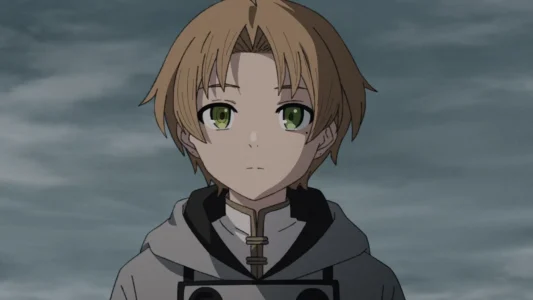 Mushoku Tensei is a drama, fantasy, and ecchi anime that aired from January to December 2021, with a total of 23 episodes divided into two parts. The story follows a 34-year-old shut-in who attempts to do something heroic but tragically dies in an accident. He awakens in a new world as Rudeus Greyrat, a baby born to two loving parents, with his memories and knowledge from his previous life intact.
Growing up with the mind of a grown adult, Rudeus displays magical talent beyond expectation and hones his skills with the help of a mage named Roxy Migurdia. He also learns swordplay from his father, Paul, and befriends a girl named Sylphiette.
As Rudeus navigates his second chance at life, he tries to make the most of his new opportunity while facing his traumatic past. He hopes to find love in this new world, something he was unable to do in his previous life.
3. Tokyo Revengers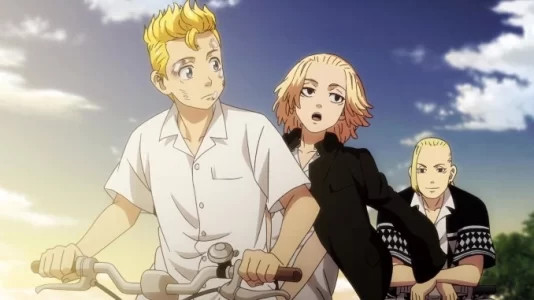 Aired in Spring 2021, Tokyo Revengers is an action supernatural anime by LIDENFILMS. The series comes with  24 epic episodes and follows Takemichi as he travels back in time to his middle school days to try and prevent the tragic events that led to the death of his girlfriend and her brother. He soon finds himself caught up in the world of the Tokyo Manji Gang, the same gang he and his friends were a part of in his youth. With the knowledge of the future and the help of his former gang mates, Takemichi sets out to change the course of history and save his loved ones.
As he navigates the dangerous world of gang violence and power struggles, Takemichi also grapples with the choices he made in his past that led him to his current state of misery. Along the way, he forms new bonds with the people around him and learns to confront his fears and weaknesses. With his new perspective on life, Takemichi is determined to rewrite his own story and create a better future for himself and those he cares about.
2. Ousama Ranking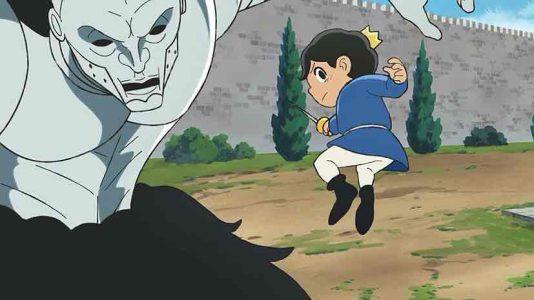 Ousama Ranking is a fantastic 2021 anime that tells the story of Prince Bojji, who is looked down upon by the people of his kingdom because he can neither hear nor speak. They call him "The Useless Prince" and make fun of him for being foolish. Despite all this, Bojji has a strong heart and is determined to overcome his insecurities and fears.
One day, he meets a shadow creature named Kage, who becomes his friend and confidant. Bojji starts meeting with Kage regularly, and even though the shadow creature is initially abrasive, he begins to warm up to Bojji. Their unlikely friendship forms the foundation of Bojji's journey, and he is determined to become the best king he can be, despite the constant ridicule he faces. Ousama Ranking is an adventure-filled, fantasy anime produced by Wit Studio that is definitely worth watching.
1. Kimetsu no Yaiba: Yuukaku-hen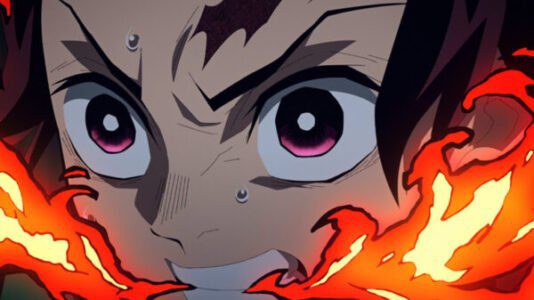 Wrapping up our list with the highly anticipated return of the beloved anime, Kimetsu no Yaiba, had fans excited in 2021. The Mugen Train incident left a lasting impact on the Demon Slayer Corps, but they must continue their duty as demons continue to threaten the safety of the people. A dangerous demon is targeting the women of the Yoshiwara Entertainment District, and Tengen Uzui, the Sound Pillar, along with his wives, is on the mission to stop them. However, when his wives go missing, Tengen seeks the help of Tanjirou Kamado, Zenitsu Agatsuma, and Inosuke Hashibira to find the powerful Upper Rank demon hiding in the district's prominent houses. The 11-episode season is full of action and fantasy, with stunning animation from the talented studio Ufotable.