Here are the Best Netflix Movies of 2020 to Watch Now!
Welcome to the list of the best Netflix Movies of 2020 to stream right now. Obviously, During the year of 2020 Netflix has released a mix of good documentaries Featured, and a number of great action films, psychological thrillers, and heartwarming romance movies.
Therefore, Through our article, we will be compiling for you a list of some of the best Recommended Netflix movies of the year of 2020 that you should really check out as soon as possible.
---
17. The Half of It
It revolves around the classic story of a boy meets a girl, the boy stumbles upon words, hires another girl to write love letters, then the girl meets a girl, and the girl falls in love with the first girl. Many girls and boys lead the title role.
There are still hundreds if we were to talk about the best Netflix movies in general, but these films came on top of the list for 2020 in particular.
Read Also: 21 Best Comedy Movies on Netflix as of 2020 | Funny Netflix Films 
16. The Last Days of American Crime
Release on June 5, 2020, this action movie stars Edgar Ramirez and Michael Pitt.
The film revolves around the United States 'plans to issue a special signal to stop illegal and terrorist acts, against the backdrop of its attempts to deter terrorism, and in the meantime a criminal named Graham decides to ally with a famous gangster named Kevin and a cyber-hacker named Shelby to carry out the largest theft in the history of the crime before the signal is launched .
15. Choked: Paisa Bolta Hai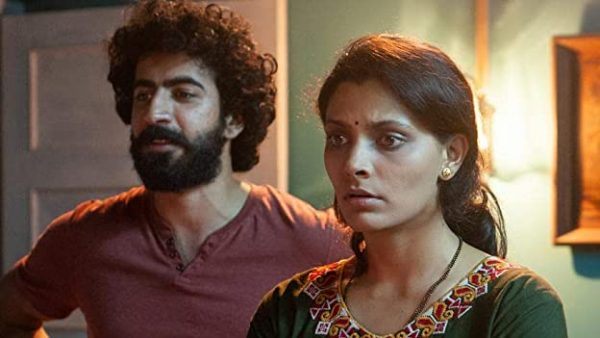 This good 2020 Netflix movie tells the story of a bank accountant who finds money flowing from his kitchen sink, against the backdrop of demonic banknotes in India in 2016.
14. Intuition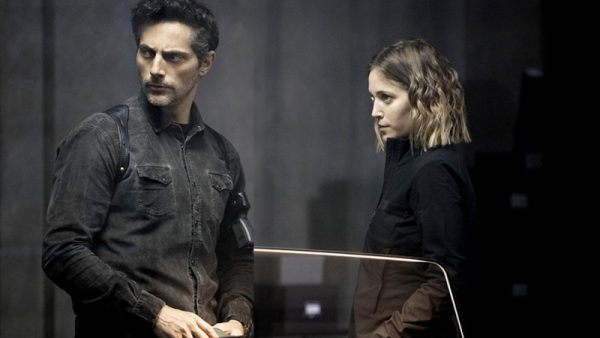 Intuition is one of the best movies available on Netflix, that was initially released on May 28, and it stars Louisiana Lobilato and Joaquin Alejandro.
This movie tells the story of a novice policeman and a police investigator investigating the murder of a 19-year-old woman, the main suspect being her best friend.
13. Good Friends / GoodFellas
Netflix recently added this classic, and it's a great companion to its original movie, The Irishman. It is an American crime movie produced in 1990 and directed by Martin Scorsese. This autobiography of mob fellow Henry Hill is the complete organized crime saga, a journey to get rich through the mafia. GoodFellas features creative and impressive performances by Joe Pesci as Tommy DeVito, along with Robert De Niro.
Based on real events, the film follows the life of a Lucese family's assistant, Henry Hill, and his friends from 1955 to 1980. The film was a success in the US box office with a total of $ 46.8 million, which exceeded its budget of 25 million.
12. Okja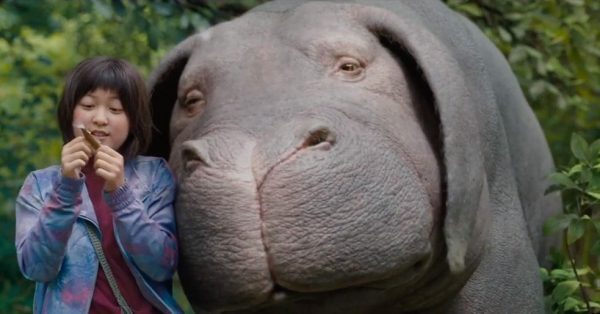 If you have enjoyed Bong Joon Ho's Best Picture Winner (and seen Snowpiercer, discussed above), you might want to see his latest movie, Okja, a 2017 South Korean-American thriller that's one of the best versions. The original Netflix yet. It's the weird tale of a little girl and her best friend, a huge creature called Okja (a genetically engineered super pig). Their friendship is threatened when a bad CEO (Tilda Swinton) has evil plans for Okja.
It's one of the most interesting 2020 movies on netflix, with a lovely flavor of animal activity – a completely different proposition from the others, sure, but it also demonstrates the director's ability to work on all kinds of films.
11. Moonlight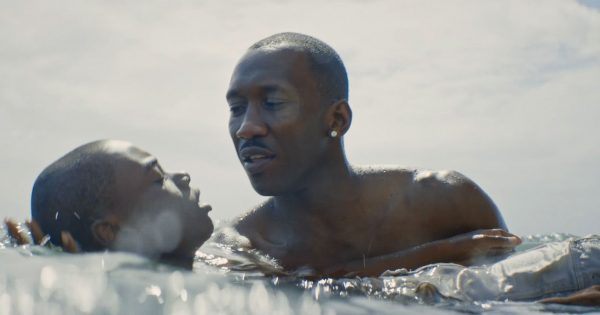 Here is a best drama, comedy-drama movie released on November 18, 2016, in the United States of America, the last great movie to win an Oscar for Best Picture before Parasite.
Moonlight follows the phases of a young man living in a troubled neighborhood of Miami, through three stages of a challenging life: childhood, teenage years, and adulthood. Chiron has to deal with his personal struggles and gender identity, while also dealing with his emotionally ill mother. Mahershala Ali has won a Best Supporting Actor Oscar for his role as mentor and father figure.
10. Marriage Story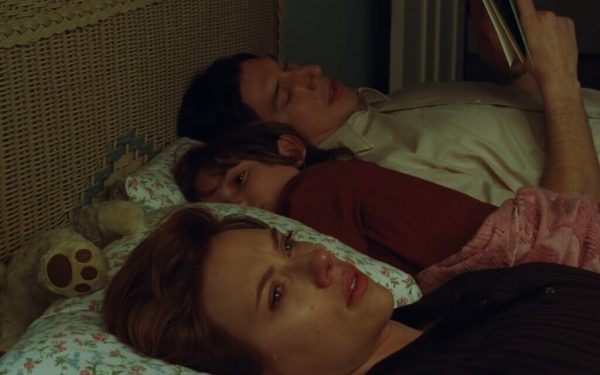 Marriage Story is a 2019 drama film written and directed by Noah Baumbach. Make sure you are in a good mix to watch the marriage story – this means you should skip watching it if you are in the process of divorce – because this emotional movie about the failure of marriage and the resulting repercussions can be a difficult show for you. It's director Noah Baumbach's latest movie (Frances Ha), featuring actors Adam Driver and Scarlett Johansson in roles that are definitely emotionally draining.
The production cost of the film was approximately $ 18 million and generated an estimated revenue of $ 2.3 million.
9. The Old Guard
On Netflix you will get the chance to stream "The Old Guard" which is a great 2020 release that sets a new standard for superhero movies. Based on popular Greg Rocca comics, and the director of this movie is Gina Prince Bethwood.
The story depicts that In order to fight to improve humanity the main character followed a group of near-immortal warriors who have worked for centuries. Led by veteran warrior Andy and newcomer to their team, Nile.
This is an awesome movie that mixes emotion and action in a beautiful balance.
See Also: The Best 20 Korean Movies on Netflix to Watch as of 2020
8. Eurovision
Next on the list of the best Netflix Movies of 2020 we have "Eurovision". At a time when everything seems so dangerous and bad, Will Ferrell has arrived with a trivial and fun movie that is one of the best Netflix movies to watch if you want to escape reality. Do you want strange European songs? Do you want killer elves? Want Ferrell to wear a flowing blonde wig with a bad Scandinavian accent while making fun of Americans? Then you should watch this movie.
7. Da 5 Bloods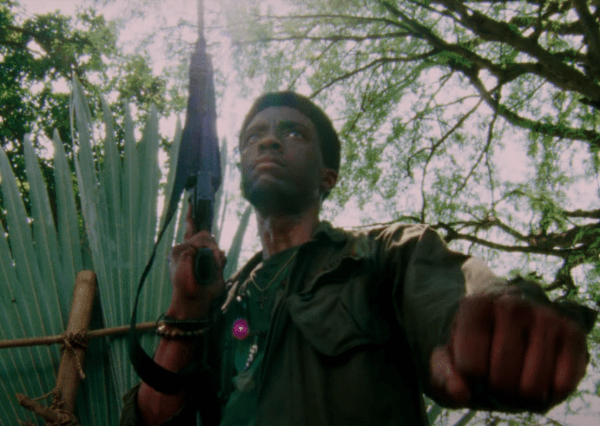 In his pursuit of Oscar-winning BlackKklansman, Spike Lee sends four veterinarians from the Black Vietnam War back to the country, where they set out on an adventure to find the leader's body and the buried treasure they left behind. With a solid performance by Delroy Lindo, this 2020 netflix film is an amazing response to decades of Vietnamese films that have ignored the stories of black heroes.
6. The Lovebirds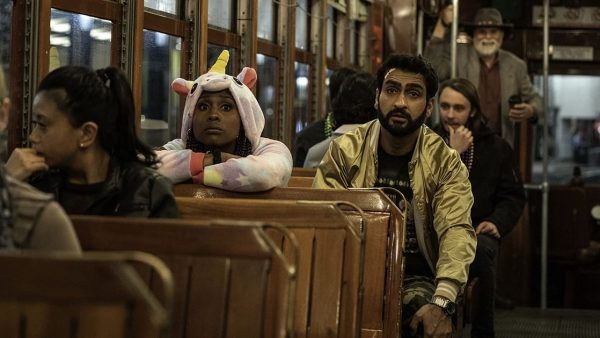 He stars as a couple whose shattered relationship collides with yet another obstacle when they witness a murder and become the suspects of the crime. This turns into a hilarious adventure with two comedians on top of their talents as they try to solve the crime and clear their names.
5. Miss Americana
One of the best-selling artists of the 21st century, Taylor Swift is a character who has grabbed attention since she was a teenager. This is what makes this Netflix documentary more straightforward than others. In the film, Swift opens up about her songwriting process, fighting an eating disorder, and deciding to announce her policy.
4. The Speed ​​Cubers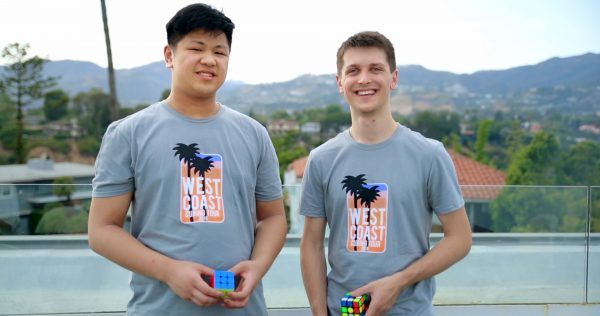 The Speed ​​Cubers is another good 2020 documentary film available on Netflix, that chronicles the story of the world's Rubik's Cube-solving record breakers and  examining the competitive spirit and the friendship between these two world champions.
3. Crip Camp
Crip Camp, Barack and Michelle Obama's latest documentary, has received near-universal acclaim from critics and viewers. The documentary tells the story of Jend Camp, a summer camp for youth with disabilities that became a hotbed of activism in the 1970s and helped launch the disability rights movement. The film makes extensive use of archival footage, and was co-directed and narrated by James Lieberecht, himself a former camp.
2. Uncorked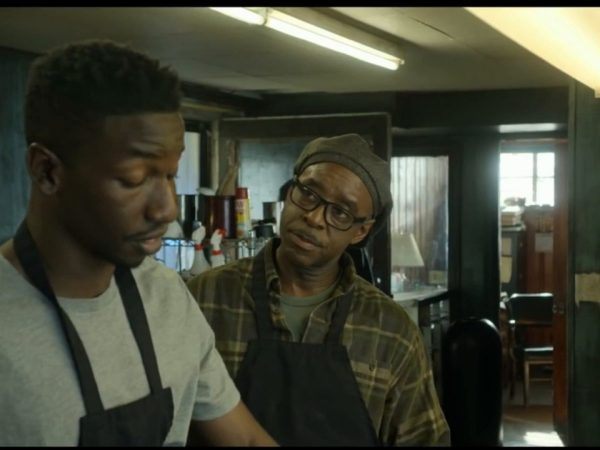 Coming at number 2 we have "Uncorked" which is one of the best reviewed Netflix drama movies of 2020.
This is an outstanding film that tells the story of a young man caught between his parents' expectations of taking over the family barbecue and his dream of becoming a master bartender.
1. I'm Thinking of Ending Things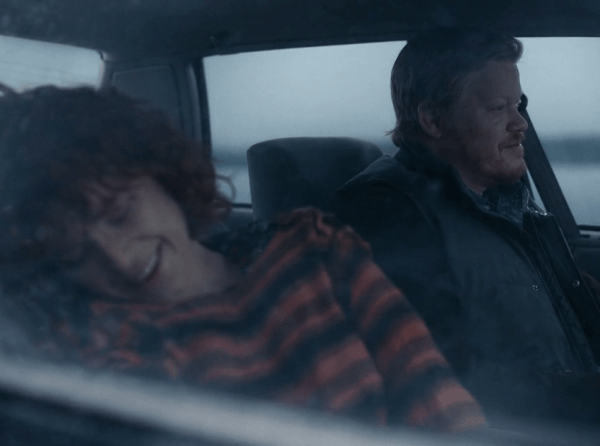 Finally at number 1 of the best Netflix movies of 2020 we have "I'm Thinking of Ending Things" a good story of an anonymous woman (maybe Lucy? Maybe not?) When she returns home with her boyfriend Jake to meet his family, the two find themselves in a completely intangible reality. Then an interesting sequence of events results…
Check Also: Top 15 Best Underrated Anime On Netflix