Best crime movies: The best 40 films about crime stories to watch right now!
Movies about crime are those films that fall under the clauses of suspense and mystery, as they require skill in building the scenario and the ability to formulate unforeseen events! For fans of this magnificent genre, we took on our shoulders the responsibility to dig deep within the world of cinema in order to pick the best films about crimes and criminals that will catch your breath.
With no further ado! Here are the 40 best crime movies recorded under the category of immortal artworks in the world of crime films!
40. My Friend Dahmer
Kicking off the list of the most amazing movies about crime with My Friend Dahmer, which is Jeffrey Dahmer's biographical drama: about a shy, weird boy who grew up to be one of America's most notorious serial killers. In fact, Ross Lynch plays the young killer in this 2017 adaptation of the graphic novel by Alex Backderf, who graduated from high school alongside Dahmer.
39. Molly's Game
Among the best and most good movies about crime themes, is this thriller film called Molly's Game. Based on her memoir of the same name, is the true story of Molly Bloom, a young American figure skater who ran the world's most exclusive secretive poker game for a decade with players including actors, athletes, emperors, and the Russian mob. In 2013 she was arrested in the middle of the night by more than 17 FBI agents when she was 34 years old.
38. Hustlers
Hustlers is by far one of the most recommended movies with crime and safety themes on our list, as it stars: J-Lo, Constance Wu, and Lili Reinhart (among other icons including Cardi B) helm Hustlers. This is a 2019 crime film based on a New York magazine article (and real) about New York strippers who, amid the 2008 economic meltdown, are planning a fool of wealthy Wall Street clients with huge sums of money.
37. Extremely Wicked, Shockingly Evil, and Vile
Zac Efron plays notorious American serial killer Ted Bundy in the 2019 Netflix crime movie Extremely Wicked, Shockingly Evil, and Vile. This is among the best Zak Efron movies, and it narrates his crime story from the perspective of his girlfriend, who has been denying his dark side for years.
36. The Irishman
Martin Scorsese's movies always hit the highest scores, and this (very) full-length crime movie The Irishman follows truck driver Frank Sheeran as he becomes deeply involved in organized crime in the 1950s. Welcome to The epic crime tale, based on a 2004 non-fiction book I Heard You Are Painting Homes for Charles Brandt.
35. Unbelievable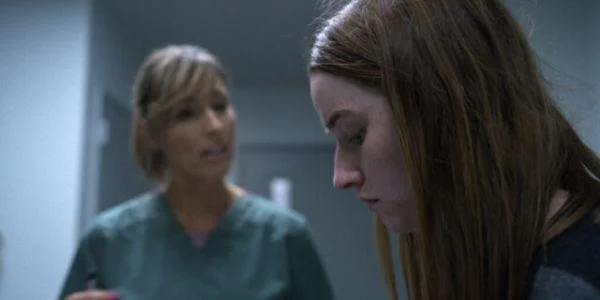 Although not technically labeled among movies, this Netflix mini-crime series offers a twisted yet intimate look at the series of rape cases in Colorado and Washington covered in the 2015 news story. Are there any horrific crimes that frighten more than rape issues! well, here is the incredible rape story which stars Toni Colette, Merritt Weaver, and Kaitlyn Dever.
34. Lost Girls
The Liz Garbus Lost Girls is a good crime documentary that provides a preliminary story about an independent investigation by a mother into the disappearance of her daughter. However, what she finds is more revealing than she intended when her impact leads to a series of mysterious murders of $ex-workers.
33. All Good Things
Next up among the top movies about crimes and criminals we have All Good Things. Here, Ryan Gosling plays Robert Dorset, the son of a New York real estate mogul who has become the suspect behind a string of murders (including the murder of his wife, played by Kirsten Dunst). Among the film's acclaim was praise from someone other than Dorset himself, who agreed to an interview with the film's director after the finish of the movie.
32. Can You Ever Forgive Me?
Melissa McCarthy plays Lee Israel, an author whose failed career propelled her to start forging letters from dead successful writers. But phishing can only last for so long, and literary pariahs find themselves in an even bigger pile of problems that have prompted them to start selling fake messages. This is a highly recommended title among our list of the best movies about a crime story that you will absolutely fall in love with.
31. The Bling Ring
The culmination of Sophia Coppola's true directorial style, The Bling Ring is the kind of movie that offers very flashy and brilliant shots from the teenage crime episode of the Hollywood Hills infamous for breaking into and robbing numerous celebrity homes in the late 2000s. If her stunning trailers don't entice you, Emma Watson's performance as a shallow girl in Nihilistic Canyon will definitely do so.
30. Reversal of Fortune
Based on Alan Dershowitz's book, Reversal of Fortune: Inside the Von Bülow Case, this documentary crime drama explores the unexplained coma that social character Sunny Von Bülow faced and the subsequent murder attempt. After her husband defends against the accusations, the movie sheds a close look not only at the incident itself, but also at the mystery of marriage, wealth, and morals.
29. Black Mass
Johnny Depp's movies are all good and in this dark crime film called Black Mass, our Hollywood icon plays the famous Irish gangster James "Whitey" Bulger in this true-to-life crime drama set in the 1970s. Tracking a cunning Bulger double alliance with local law enforcement to bolster his criminal activity, Black Mass explains why Whitey is still a household name in the Boston area.
28. In Cold Blood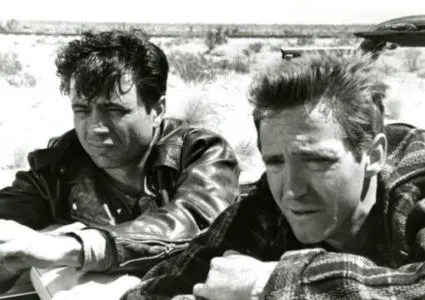 Based on Truman Capote's non-fiction book of the same name, Cold Blood is a black and white movie about criminals that tells the true crime story of the 1959 murder of the Clutter family in Holcomb, Kansas. Often cited as an early example of neo-realism in cinema, Noire embodies the truly cold nature of killers in action.
27. Snowtown
Next, among the real crime stories movies, based on the infamous Snowtown murders in South Australia, Snowtown reveals the horrific dramatic crime story of serial killer John Bunting. It tells the film through the eyes of the unsuspecting Harvey family and provides an inside look at Ponting's recruitment of young men into his own just-killing gang.
26. Foxcatcher
Steve Carrell performs a transformative performance as John de Pont, a millionaire who developed with Olympic wrestlers a fascination: specifically, brothers Mark and Dave Schultz, played by Channing Tatum and Mark Ruffalo. This is among the greatest crime movies that you will like and is a grueling display of toxic manhood and manipulation, and it ultimately ends in murder.
25. American Hustle
While it might make you think of the trailer and the posters, American Hustle is about more than Amy Adams' cleavage. This crime drama movie neatly beats 1970s FBI sting operation ABSCAM and is packed with many twists and double-crosses like era-appropriate pop songs and cool dance moves.
24. Catch Me If You Can
It's not the sole Steven Spielberg's best movie, but Catch Me If You Can rank among the director's most enjoyable light crime movies of all time. It traces the rise of Frank Abagnale as a craze crooner. In this film, Leonardo DiCaprio has never been more attractive than ever before.
23. Zodiac
Zodiac is not a title necessarily made for fans of horror films – or fans of David Fincher's previous movie Seven – to expect. Instead, it is a process thriller about people who try to unearth the Zodiac Killer Mask in California. After serious research and meticulous shooting, the Zodiac turns into something bigger and more foreboding a series of murders.
22. Memories of Murder
Before South Korean director Bong Joon-ho made international thrillers like Snowpiercer and Okja, he crafted this murder mystery gem, based on the first serial murders in Korea. He brings his own distinct sense of humor to one of the best Korean crime movies on our list that depicts the tale of two detectives above their heads trying to solve baffling crime murders.
21. The Wolf of Wall Street
The best and most daring thing about The Wolf of Wall Street, perhaps Scorsese's most luxurious movie, is how it makes his crimes seem fun, and the criminals interesting. Scorsese and writer Terence Winter condense the notes of fraudulent stockbroker Jordan Belfort into the most dramatic parts, putting you in the headspace of a man who sees other people's money as his own kindergarten.
20. Casino
Scorsese has four movies on this list, and he deserves to be here. The casino is an underrated gang effort from the 1990s and lives in the shadow of the Goodfellas. The cast – Robert De Niro as a low-level gangster making his way to the top of the casino racket (based on Frank "Lefty" Rosenthal) and Sharon Stone and Joe Pesci as a wife and friend threatening to tear him apart – is absolutely perfect.
19. Summer of Sam
Among the most uncharacteristic Spike Lee movies, Summer of Sam depicts the impact of the infamous crime murders of "Son of Sam" David Berkowitz on the young people living in The Bronx in 1977. Lee weaves the stories together seamlessly, and John Leguizamo proves he's a real-deal actor.
18. Bully
Among the best crime movies on this list is Bully, a film that follows the twisted and trash story of high school students in South Florida who murdered a sadistic friend who abused them, Bully is tough to put up with, but director Larry Clark (Kids) gives the script the rendition he deserves, and Brad Renfrew's performance chases you quietly.
17. Dog Day Afternoon
Inspired by a Brooklyn burglary, this is a 1975 American biographical crime drama film directed by Sidney Lumet, and the film cemented the legend of Al Pacino, in all its splash-and-screaming glory.
16. The French Connection
The fictional novel of the New York City detectives who go after a French drug trafficker is essentially a long and gorgeous stalking scene. But Gene Hackman's performance and realistic finish give him moral weight.
15. All the President's Men
Blessed them, Robert Redford and Dustin Hoffman made the press excited by portraying Bob Woodward and Karl Bernstein as they traced the paths that led them to link a Watergate robbery with President Nixon.
14. Wolf Creek
One of the best horror crime movies of the 21st century, Wolf Creek is also the main reason why I feel so scared to visit Australia. Picturing two different Australian killers on his back, they follow three tourists who venture into the outback, meet a stranger, and … well, you know the rest. What separates Wolf Creek from the other breakout pieces is their unwavering honesty not since Michael Myers conceived of a man made of such pure evil.
13. JFK
While the famous crime of the assassination of John F.Kennedy remains is still officially unresolved, Oliver Stone's historical crime drama movie is such a compelling plot story that it will leave you convinced that something else was working.
12. Anatomy of a Murderer
Jimmy Stewart is as flawless as he always vacillates between comedy and drama in this courtroom drama directed by Otto Breminger, based on a novel written by a defense attorney and inspired by one of his cases. Few movies about crime stories seem to recognize the moral ambiguities of the legal system while also being realistic and tense.
11. Spotlight
The lights would have been really boring. Not because the story itself – about a conspiracy to cover up child $exual abuse by the Boston Catholic Church – is boring. But the Best Picture winner chose to focus on the perspective of journalists who discovered the scandal by spending a lot of time in their offices calling people.
Remarkably, director Tom McCarthy's film improved All the President's Men by not trying to excite what these journalists are doing. It unfolds in direct and candid conversations that gradually develop into an almost unbearable vent.
10. The Untouchables
The Untouchables is among the best movies about crime and criminals and is one of director Brian De Palma's best films and is also one of his most traditional: Kevin Costner plays federal agent Elliot Nice, who tries to capture Al Capone (Robert De Niro). The staircase sequence, inspired by the silent movie Battleship Potemkin, is a small masterpiece of suspense.
9. F for Fake
Orson Welles' last great movie is a crime documentary ostensibly about an art faker, but which quickly splits into something else. Welles intrudes on his account to raise questions about the nature of authenticity. It's his very fun and clever style of postmodernism.
8. In the Realm of the Senses
If you've watched In the Realm of the Senses without basic knowledge, you might be wondering why it was written for beginners. But it's based on a Japanese woman who became a national legend – a geisha in the 1930s strangled her boss/lover in the heat of passion and then, uh, she took a souvenir from his body. In The Realm of the Senses, she masterfully strips this tale and unfolds it in long, largely silent, and $exually explicit shots.
7. Badlands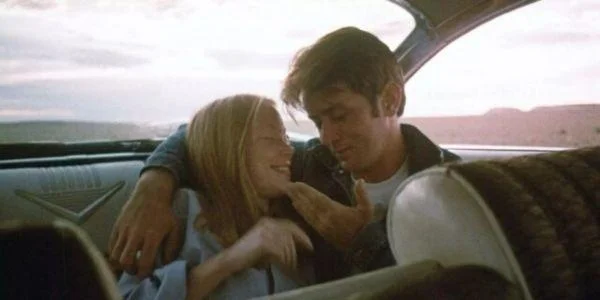 The stunning Terrence Malick movie debut in 1973 gives the poetic form of its inspiration, based on fast-paced killer Charles Starkweather and his girlfriend. Badlands is among the best movies with crime themes to watch now, in order to follow Sissy Spacek who does justice to a dreamy voiceover dialogue that covers their flirtation and crime.
6. Bonnie and Clyde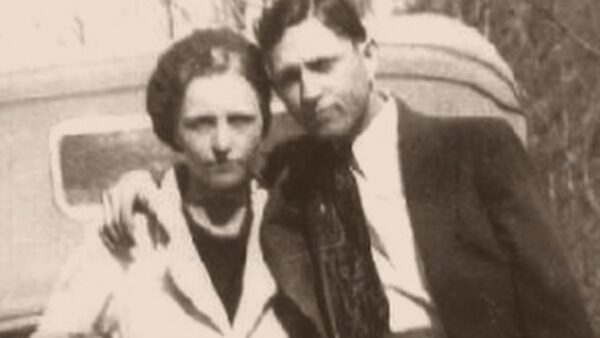 Bonnie & Clyde is such a unique and monumental movie in American history that it's famous as the couple. And it's just true: Never before has a major film in the United States dealt with criminal and $exual topics so frankly and without any harsh judgment. The blatant bloody climax still looked revolutionary.
5. Munich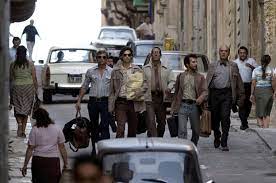 Obviously, Steven Spielberg had invested a lot in Munich, telling us for about three hours about the retaliation of Israeli spies against the Palestinian terrorists who killed Olympic athletes in the country in 1972. It was sadly ignored at the box office, but Spielberg didn't just bring his mastery of the game. The visuals and suspense for his political excitement, but also the humanity and scope that many of these films sadly lack (looking at you, Argo).
4. M
This type of serial killer owes all its debt to German director Fritz Lang's stunning 1931 movie, which is based on the country's murders at the time and a true Berlin criminal investigator. Portraying an underworld of criminals seeking to capture someone in mysterious black and white photography, it's as scary and exciting as anything released since.
3. A Man Escaped
A Man Escaped is among the best classic movies about crime themes, where Director Robert Bryson showcases a story about a criminal you can follow, as he escapes from a prison in Nazi-occupied France (based on the diary of André Sevigny). As in Bryson's other notable works, it's amazing to watch how much control the film has while it also looks like it could be a documentary.
2. The Texas Chainsaw Massacre
The 1970s Grindhouse among classic crime movies by Tobe Hooper is loosely based – loosely – on the famous criminal Ed Gein. No, Leatherface never existed, which is almost too bad, because it would have made the hell of a most wanted artwork in America. But Texas Chainsaw works here because it draws its power from its fake sense of authenticity. It plays like the most disturbing home video ever and has been promoted more or less as such, making a franchise out of fear of having a monster always in close proximity to a back road.
1. Goodfellas
Wrapping up our list of the best crime movies with Martin Scorsese's Goodfellas, which is at least the culmination of what it has been working for years: a gangster crime thriller that jumps through time, vanity, and testosterone depicting Henry Hill (Ray Liotta's) saga of life in the mafia. It's a movie that no one else can make, and the flick of all gangsters will be compared in the future.
Don't miss: