The Greatest Fantasy Anime Series of 2019
4. Sarazanmai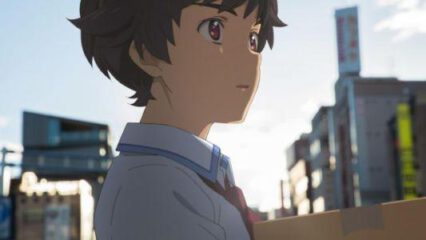 Episodes: 11
Studio: MAPPA, Lapin Track
Anime Genres: Action, Fantasy, Supernatural
This Japanese Animated tv series revolves around Kazuki Yasaka, an 8th grader living in Asakusa,  who is turned into a Kappa along with his classmates Toi and Enta by a mysterious creature named Keppi.
After they break inadvertently a statue of a Kappa, the guardian god of the city.
They are then taking orders  by Keppi, who claims to be the first heir to the throne of Kappa Kingdom.
To fight against the Kapa-zombies, bioarms were made by his enemies, if they want to return to their human form.
In order to kill them, they have to make a specific sound called "Sarazanmai" which is produced only when the three of them are united.
But the three boys cannot connect at first.
In addition, one of their secrets is revealed to each other every time they emit the sound!
They finally accept to take risks to collect the "Plates of Hope," given by Keppi when they defeat the Kapa-zombies.
And which can make their wishes come true.
However, some trouble occurs over the plates…! Along the course of the fights against the Kapa-zombies, their fierce past and inner conflicts keep showing up.
This is the sarcastic fantasy of three boys who don't feel connected to their important ones, getting to realize the real meaning of bonds.
Read also: Anime Punch Scenes you Must See Right Now !!!!
---
3. Granbelm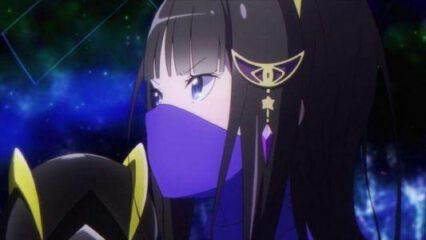 Episodes: 13
Studio: Nexus
Anime Genres: Magic, Fantasy
So Many fantasy anime shows had the screens captured in 2019, and Granbelm is for sure one of them.
In a world that long ago gave a value to the existence of magic, but it has been a long time since it lost that ability.
The story begins when the very normal high school student Mangetsu Kohinata meets Shingetsu Ernesta Fukami.
Who has came back to Japan from Germany, on a night with a full moon.
---
2. Kenja No Mango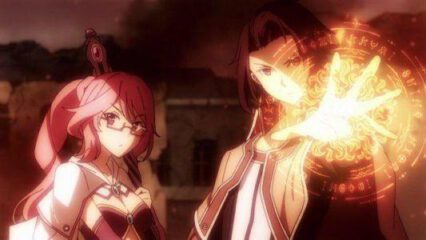 Episodes: 12
Studio: Silver Link.
Anime Genres: Action, Comedy, Magic, Fantasy
Summary:
This is one of the best fantasy anime recommendation i can give you!
this fantasy isekai anime series focuses on A young man who had surely died in an accident, was reborn in another world as a baby!
After that, he was taken by the patriot hero "Sage" Merlin Wolford and was given the name Shin.
He was raised as a grandson by Merlin and soaked up Merlin's teachings, earning him some shocking powers.
However, when he became 15, his grandfather Merlin said, "I forgot to teach him common sense!"
An "abnormal" boy's unconventional other world fantasy life starts here!
Read also: Anime Similar to Boku no Hero Academia
---
1. The Raising of the Shield Hero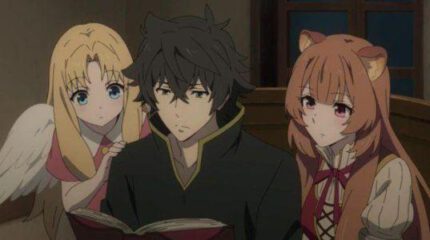 Episodes: 25
Studio: Kinema Citrus
Anime Genres: Action, Adventure, Drama, Fantasy
Coming at Number 1 on our list of the best 2019 fantasy anime series is Shield Hero., this Isekai tv shows is really enjoybale, good, and epic that you will never get enough of it.
the series depicts that Heroism was very clear in this fantasy anime which was seen in 2019. and of course it was amazing to watch.
The Four Cardinal Heroes are a group of ordinary men from modern-day Japan had acall to attend to the kingdom of Melromarc to become its saviors.
Melromarc is a country plagued by the Waves of Catastrophe that have repeatedly ravage the lands and brought disaster to its citizens for centuries.
The four heroes are respectively given a sword, spear, bow, and shield to vanquish these Waves.
Naofumi Iwatani, an otaku, who has a curse with the fate of being the "Shield Hero."
And he had a measly shield, Naofumi was always undermine by his fellow heroes and the kingdom's people due to his weak offensive capabilities and lackluster personality.
When the heroes were given resources and comrades to train with, Naofumi sets out with the only person willing to train alongside him, Malty Melromarc.
And soon she betrays him,
However, and they falsely accusing him of taking advantage of her.
Naofumi then the hate becomes heavily against him  by the people of Melromarc for something he didn't do.
With a raging storm of hurt and mistrust in his heart, Naofumi begins his journey of strengthening himself and his reputation.
Furthermore, the difficulty of being on his own sets in, so Naofumi buys a demi-human slave on the verge of death his nsme is Raphtalia to accompany him on his travels.
As the Waves approach the kingdom, Naofumi and Raphtalia must fight for the survival of the kingdom and protect the people of Melromarc from their ill-fated future.
Watch these Anime Series at: Crunchyrol , Anime-Planet,  Animelab