The Best New Anime Series of 2018 to add to your Watch List.
Keep in mind that so many amazing anime series are coming back in 2018, including Nanatsu no Taizai season 2, Fate Extra last encore, One Punch Man season 2, Fairy Tail 2018, and more good upcoming anime to watch in 2018.
Now, you don't have to worry about finding an anime that matches the genre you like! We've got them all – from romance, school life, and action to superhero shows and thrillers. This year has been a great year for anime and it's not over yet. From the latest season of your favorite anime to a new show you've never heard of, this list is a great place to start.
The best anime of 2018 that you should watch are:
22. Touken Ranbu: Hanamaru 2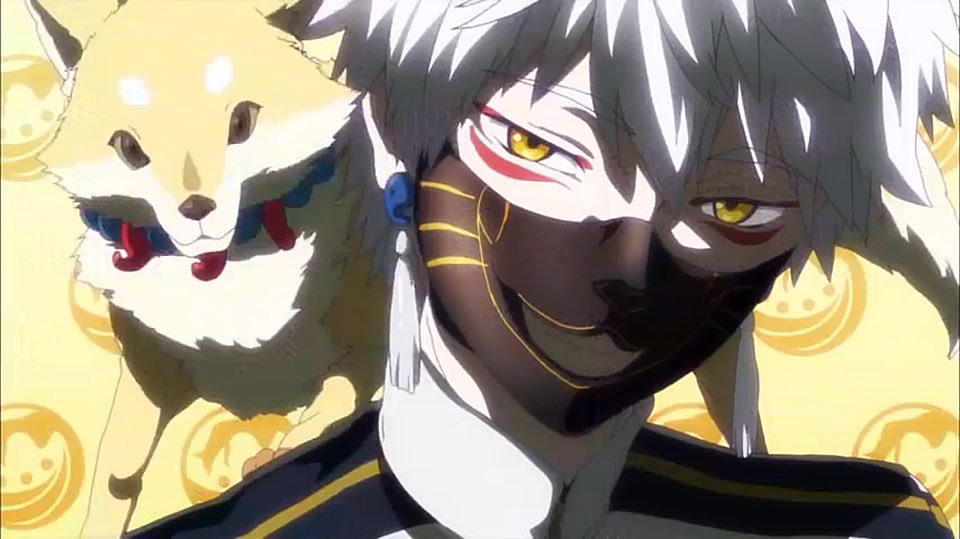 The second season of Touken Ranbu Hanamaru aired in January 2018, and it is spanning the same setting as the first season. The 47 Touken Danshi characters will return from the first season, including Yasusada Yamatonokami and Kiyomitsu Kashū, and new characters will also appear.
The synopsis says that a group is trying to change history using their preposterous plot. It also mentions The Saniwah, who has been charged with protecting history. They have the ability to imbue life into anything by touching it and can bring famous historical swords back to life as humans.
This anime show is mostly set in one time and place: "the fortress." So, you will mostly be feeling Slice of Life comedy with a little bit of historical context.
21. Toji No Miko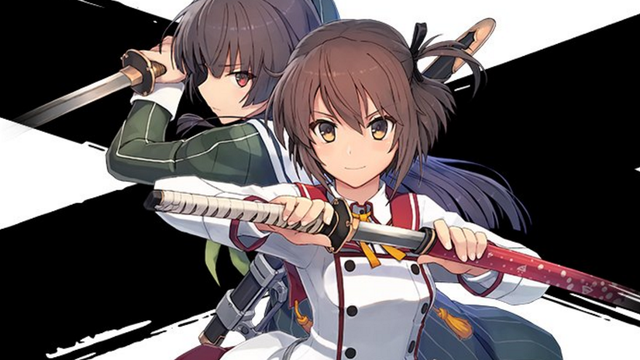 Released in winter 2018, Toji no Miko is set in ancient times, where shrine maidens wielding swords have been exorcising "Aratama," strange existences that threaten the human world. These young women who wear school uniforms and a sword are called "Toji," and they serve as an official unit within the police force as a "special religious service police squad." The government authorizes the Toji to wear swords and serve as government officials, and the government has set up five schools throughout the country for the girls to attend.
20. Grancrest Senki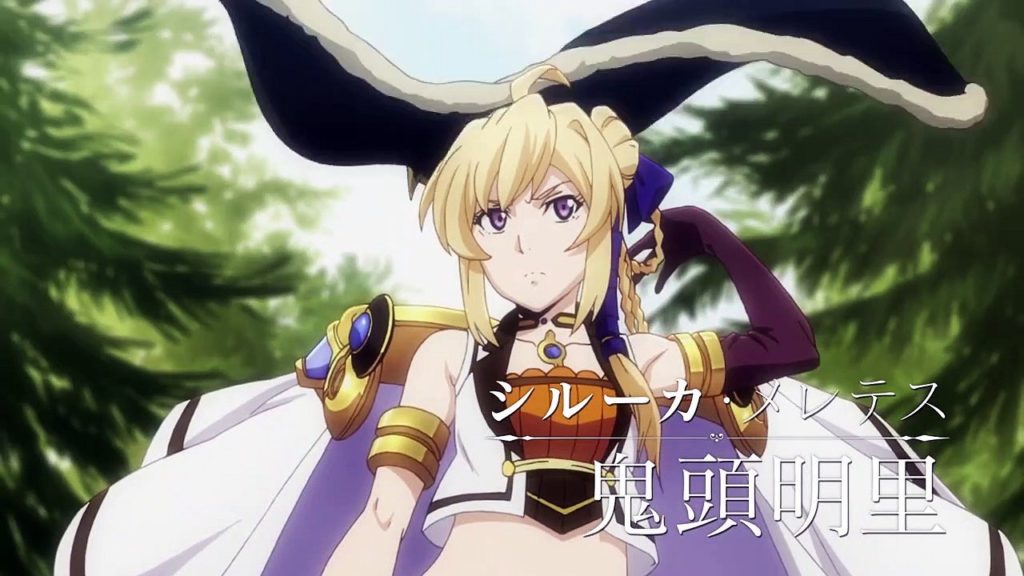 The fantasy action anime series of 2018 takes place on a continent ruled by chaos. The chaos breeds disaster, but the Lords of the continent have the power of "Crest" (a Mark of the Saint) that can calm the chaos and protect the people. However, one day the rulers throw away their creed of protecting the people, and instead start to fight each other with their powers to gain dominion over each other. The novels center on Silka, an isolated mage who scorns the Lords for abandoning their creed, and a wandering knight named Theo, who is on a journey to train to one day liberate his hometown, which is under tyrannical rule. Silka and Theo make an everlasting oath to each other as master and servant and work together to reform this continent dominated by wars and chaos.
19. Violet EverGarden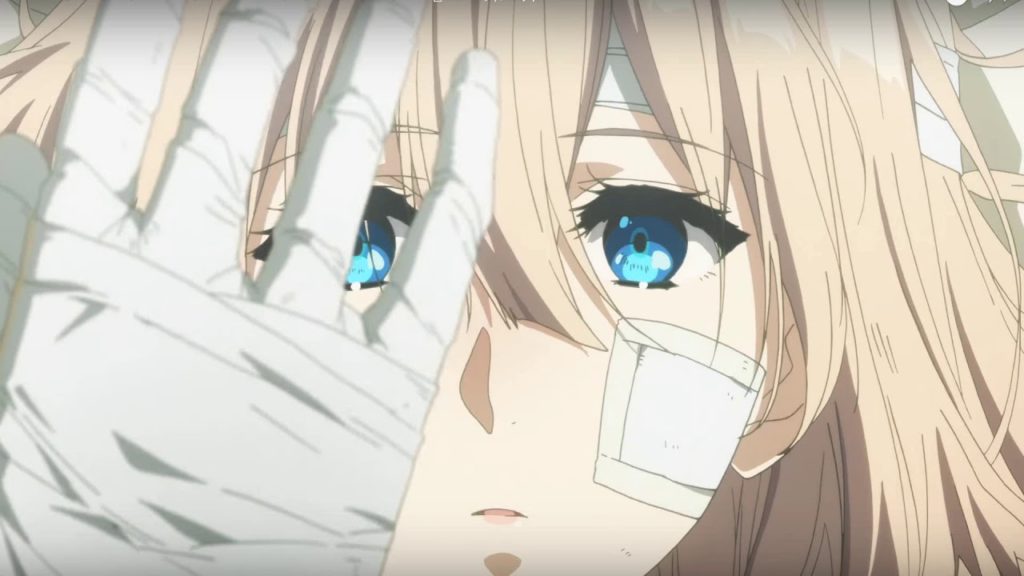 Violet Evergarden is one of the best drama war anime series, that comes with top-notch aesthetics from Kyoto animation studio.
The story chronicles the phenomena of Auto Memories Dolls, which eventually spread out into the world, and a machine that allows people to rent out the dolls was also created. "I will run as fast as I can go wherever my customer desires. I am the Auto Memories Doll, Violet Evergarden." A girl who almost appears to have popped out of a fairy tale with her blonde hair and blue eyes said this with her inorganic beauty and sweet voice.
18. Gin No Guardian 2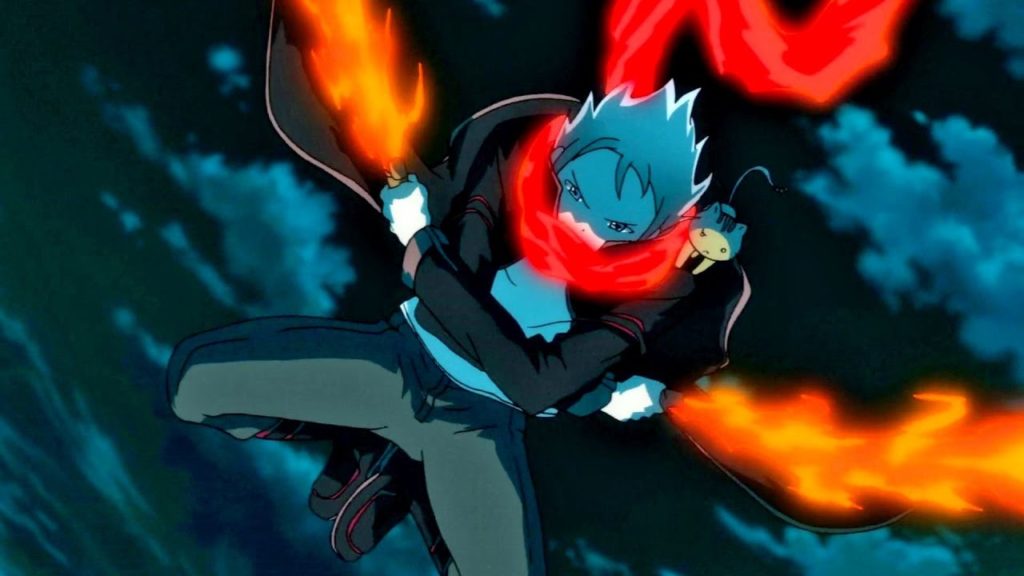 The story of this second season of this anime of 2018 starts in a world where an explosion has happened and demons are fighting with Riku Suigin.
In the anime, there is the side to Suigin where he worked multiple part-time jobs in order to be able to enroll in his school. There's also a flashback on how he met Reiexactly one year ago. You can also see him playing his PC games.
things will get epic, when the gaming company shuts down, which is a tragedy in disguise. As a result, Suigin will go to any length to save Rei from her abductors.
17. Yowamushi Pedal 4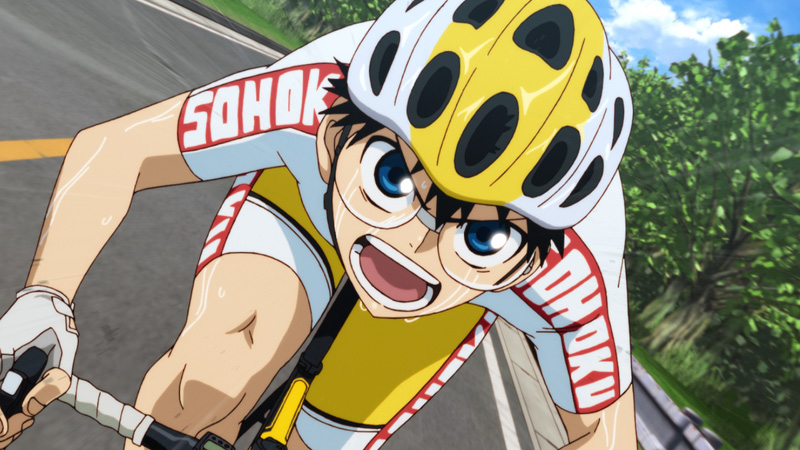 The fourth season of the Yowamushi Pedal series was released on winter 2018. This is a good anime about the sport of biking, and the main story follows the protagonist Sakamichi Onoda, a vivid otaku who wishes to join whatever school's club in order to make some friends. However, when the anime club is disbanded, he has no other choice other to settle for the bicycle racing club. The cast of characters are a fun group with a main character that is not exactly your typical anime protagonist.
16. Persona 5
Persona 5 The Animation is based on the Persona 5 video game, and  is chronologically the sixth installment in the Persona franchise, which is part of the larger Megami Tensei franchise. Published by Atlus in Japan and North America and by Deep Silver in Europe and Australia, the game was released first in Japan in September 2016, and worldwide in April 2017.
Releases in 2018, The anime story focuses on a group of students from Shujin Academy vigilently stands up against the crime acts happening in Tokyo by using their psychic superpowers to put an end to the evil desires within people's hearts.
15. Grisaia: Phantom Trigger
Grisaia: Phantom Trigger The Animation is a school action anime series that has 2 episodes, and takes place after the existing Grisaia trilogy. This brand new 2018 spinoff series features a completely new group of heroines as well as a new protagonist. The story follows a class of students at Mihama Academy, which has been converted by anti-terror organization CIRS into a "specialist training school" for a new generation of operatives.
14. Cardcaptor Sakura: Clear Card-hen
In 2018, The popular magic anime series comes back again with its magical girls and moe characters. The plot follows the fourteen-year-old Sakura, as she starts junior high school along with her friends, including Syaoran, who had just returned to Tomoeda. After having a dream with a mysterious cloaked figure, all of Sakura's cards turn blank and are rendered powerless, thus she starts her quest to find out what is wrong. In doing so, Sakura and her allies discover and capture new transparent cards using a new key.
13. Drifters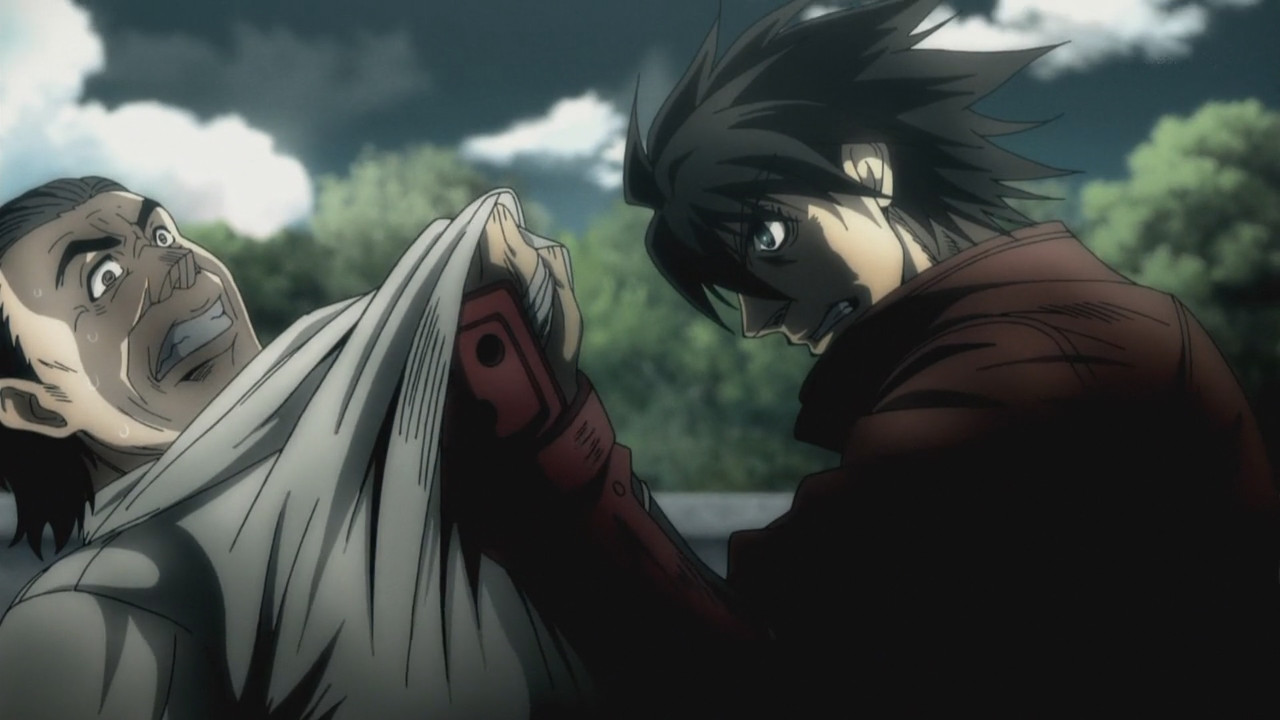 Welcome to the second season of Drifters anime series. Drifters is undoubtedly one of the best action anime series of all time, with a top-notch animation stye and aesthetics, the series also has a dark feel to it, which is reminiscent of fantasy stories. The first few episodes are epic and we get the chance meet the Drifters, the main protagonists of this show. They are based on historical figures who come from their own time period.
Still, throughout the series, the protagonists may come across as more of an anti-hero thanks to their actions. The primary cast includes Shimazu Toyohisa, Oda Nobunaga and Nasu Suketaka Yoichi. Thanks to a mysterious man named Murasaki, they start associating with each other to fight off evils.
12. High School DxD Hero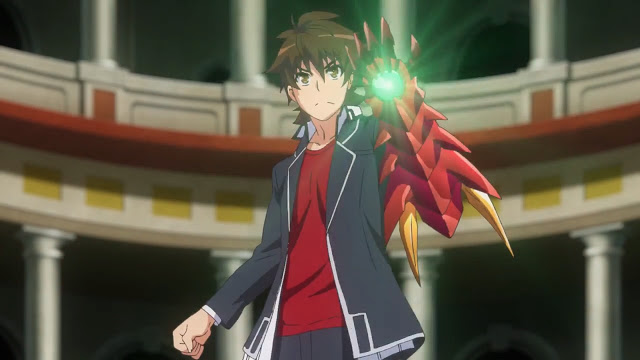 The hype is real as the fourth season of High School DxD anime series come back again in 2018. Well, High School DxD is one the most popular anime of all time, it's a good action romance harem anime filled with pretty girls, especially the hottest anime girl of all time  "Rias Gremory".
The story focuses on Issei Hyoudou who is a pervert. He does nothing in his life, except peep at women and dreams of having his own harem one day. Then, things seem to be looking up for Issei when a pretty girl asks him out on a date. Although she turns out to be a fallen angel who brutally kills him! But, he gets a second chance at life when Rias Gremory, who is a top-class devil, reviving him as her servant.
Now, Issei must train and fight in order to survive in the violent world of angels and devils. Any given adventure leads to many hilarious and epic moments with his new comrades. all the while keeping his new life a secret from his friends and family in High School DxD.
11. Overlord II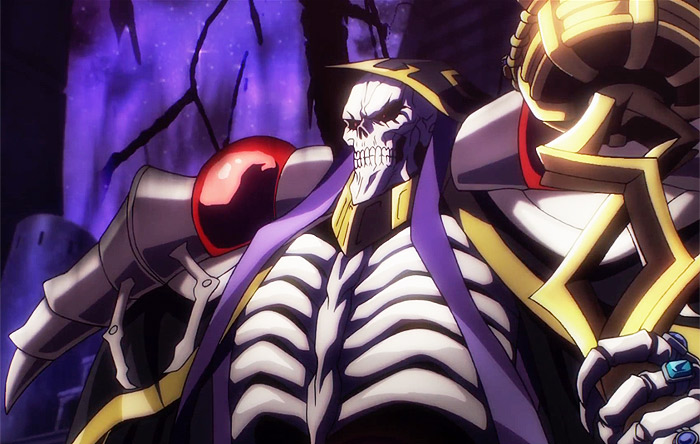 Released in January 2018, the second season of overlord anime tv show was really as good as the first one. For those who are not familiar with the Overlord sereies, Overlord is good magic anime with an overpowered main character named Momonga. He decides to log out as the server shuts down, but he found himself trapped in the world of Yggdrasil as a powerful skeletal wizard.
The world continues to change, with non-player characters (NPCs) beginning to become emotional and becoming life-like. Momonga becomes cold and calculating while having his emotions suppressed as if he was not an actual human. Having no parents, friends, or place in society, this ordinary young man Momonga then strives to take over the new world the game has become.
10. Steins; Gate 0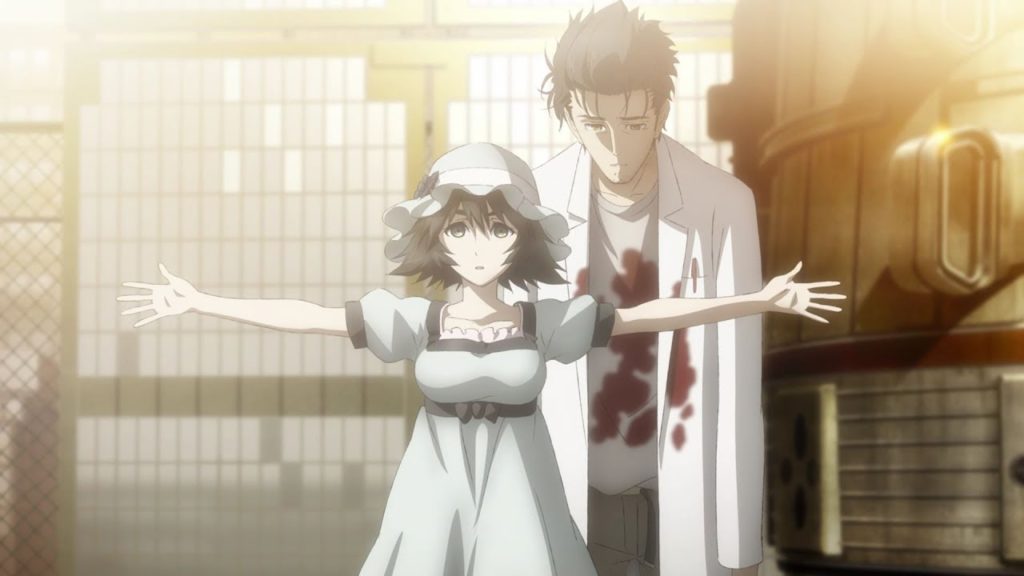 This is an 2018 alternate ending to the Steins;Gate anime tv show that follows with the eccentric mad scientist Okabe, struggling to recover from a failed attempt at rescuing Kurisu. He decides to give up and abandons his lively scientist alter ego, in pursuit to forget the past. When all seems to be normal, he is seemingly pulled back into the past by meeting an acquaintance of Kurisu, who tells him that they have begun testing a device that stores the memory of a human and creates a simulation of them with their characteristics and personalities. Okabe begins testing and finds out that the simulation of Kurisu has brought back anguish and some new unexpected tragedies…
9. Fate/Extra Last Encore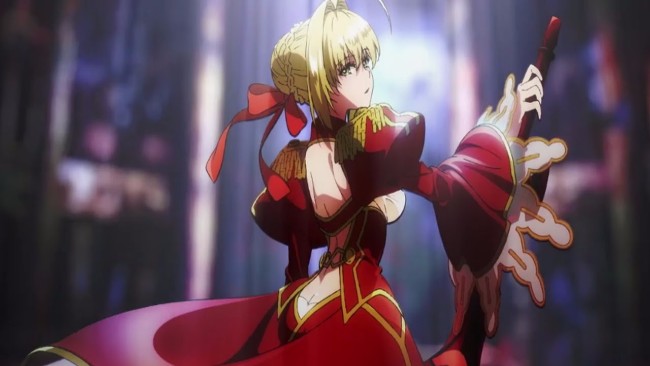 Among the best anime to watch in 2018 is this new Fate Series adaptation from the video game of the same name Fate/Extra.
Due to Waking up in a strange virtual world with no recollection of the past, Hakuno finds himself forced to fight for survival in a war he does not understand for a prize beyond value; the opportunity to have one's wish granted. With only an enigmatic "Servant" by his side, Hakuno Kishinami will have to face both friends and foes in battles to the death in order to not only gain possession of a mysterious object known as the "Holy Grail," but also to find the answer to the most important question of all: "Who am I?"
8. Nanatsu No Taizai: Imashime no Fukkatsu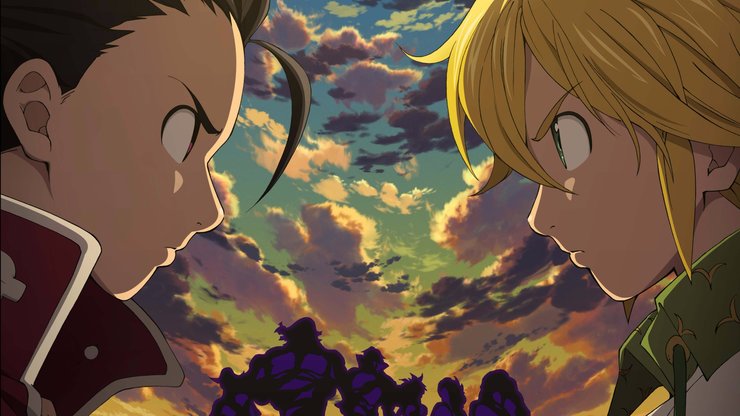 This is a new season of the popular anime series Nanatsu No Taizai. Based on the best-selling manga series of the same name, Nanatsu no Taizai is a good anime tv show that follows the adventures of Elizabeth, the third princess of the Kingdom of Liones, and her search for the group of the Seven Deadly Sins led by the Op Mc Meliodas. With their help, she endeavors to not only take back her kingdom from the Holy Knights but also seek justice in an unjust world.
7. Fairy Tail Season Final (2018)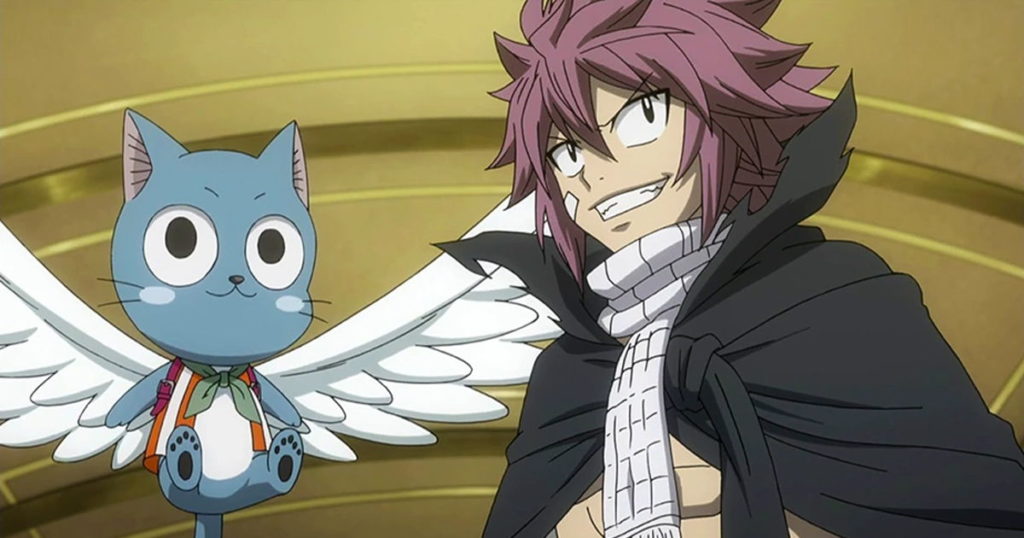 This 2018 season of Fairy Tail anime series will be a continuation and it will also be the final season. Overall, Fairy Tail is one of the most popular magic anime series of all time. The story follows the main character Natsu Dragneel, a powerful dragon-slayer wizard from the Fairy Tail Guild, who explores and journey in Fiore searching for his missing adoptive father.
During his epic adventure, he befriends Lucy Heartfilia and Happy, the two will become members of the magical guild Fairy Tail. There they can apply their magic for highly paid job requests. The team takes on a few missions together, including subduing criminals, illegal dark guilds, and fights ancient Etherious demons from the immortal dark wizard, Zeref.
6. Tokyo Ghoul: re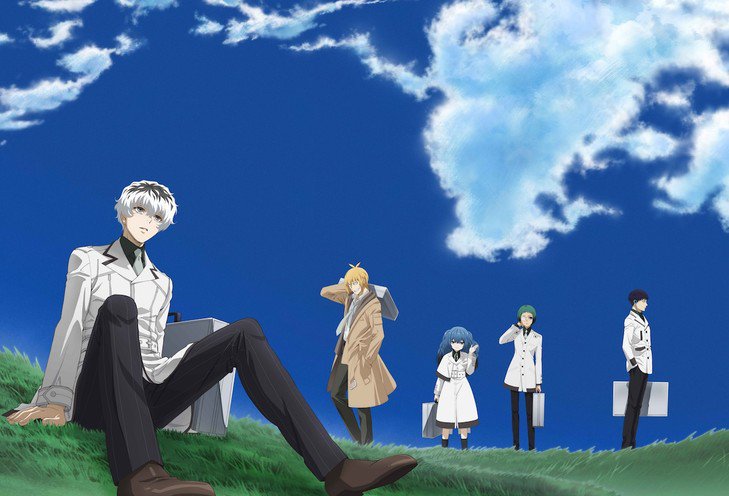 Released on april 2018, Tokyo ghoul re is an action fantasy horror anime series set In Tokyo, where an unchanging despair is lurking. Mysterious man-eating beings, ghouls, run rampant in Tokyo. Living hidden during everyday life, the existence of ghouls, whose true identities are shrouded in mystery, permanently terrorizes Tokyo's residents. the Commission of Counter Ghoul is the only organization fighting the Ghoul menace. as a result,  they will use every tool at their disposal to protect humanity from its ultimate predator. Hence, Their newest weapon in this hidden war is an experimental procedure that implants human investigators with a Ghoul's Kagune, giving them Ghoul powers and abilities. But both the procedure and the newly formed Qs Squad are untested. So, Will they become heroes…or monsters?!
5. Sword Art Online: Alicization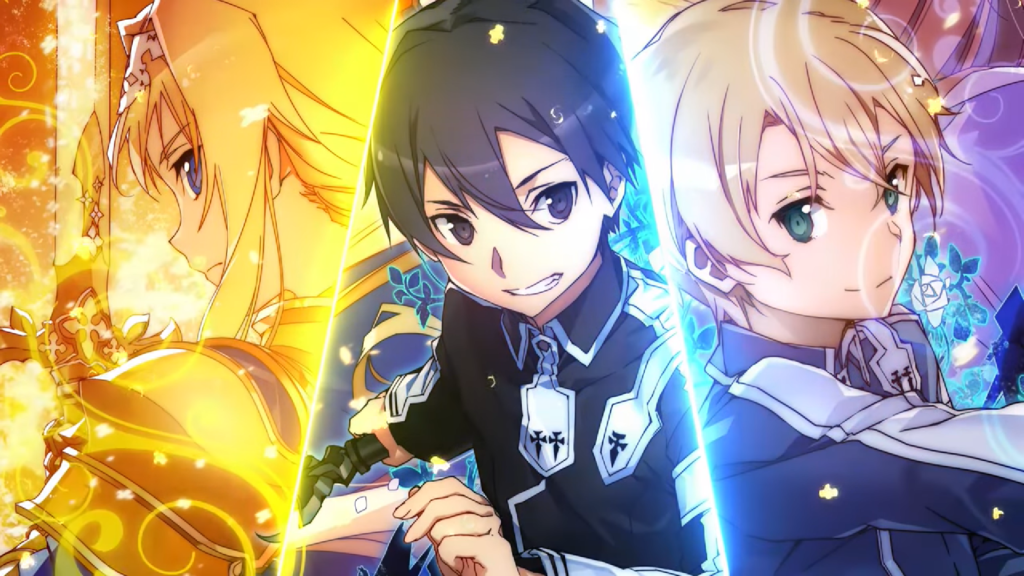 In 2018, Kirito is Coming back once again to take over his work in Sword art Online. Seems like, he awakens in a vast, fantastical forest filled with towering trees. while, In his search for clues to the truth of his surroundings, he encounters a young boy who seems to know him. He ought to be a simple NPC, but the depth of his emotions seem no different than a human. While they search for the boy's parents, Kirito finds a peculiar memory returning to him. A memory from his own childhood, of this boy and a girl, too, with golden hair, and a name he should have never forgotten—Alice.
4. Code Geass: Fukkatsu no Lelouch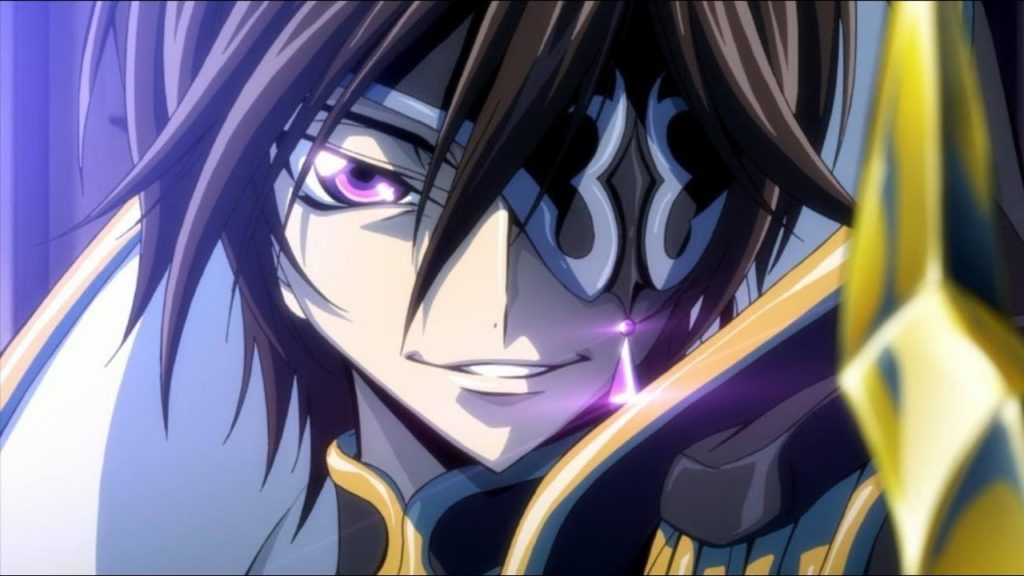 Code Geass: Fukkatsu no Lelouch is considered an alternative ending to the original series. This new Code Geass anime movie of 2018, chronicles a story that takes place several years after Lelouch's "Zero Requiem" plan.
Overall, Code Geass is an anime series that takes place in an alternate reality where the world is under control of the Holy Britannian Empire, one of the largest superpowers. The empire has been oppressing all other countries with their advanced technology and powerful army. Leleouch is a prince who can't cope with what's happening, so he decides to rebel against the rulers by using his power of Geass, which allows him to command anyone at his will.
3. Boku no Hero Academia 3rd Season
The third season of Boku no Hero Academia anime Series aired in April 2018, and this is a continuation for the main story of the ordinary boy named Izuku Midoriya, who wants to be a hero and save and protect people from any harm. But he doesn't have any powers, In a world where most people are bestowed with a superpower, Midoriya is often bullied for being powerless when in reality he is a kind person who wants to help others.
One day, Luckily, his life changes when he meets All Might "Number 1 Hero", who will grant him powers that allow him to join the prestigious hero academy, to become and learn what it means to be a hero.
2. Shingeki no Kyojin Season 3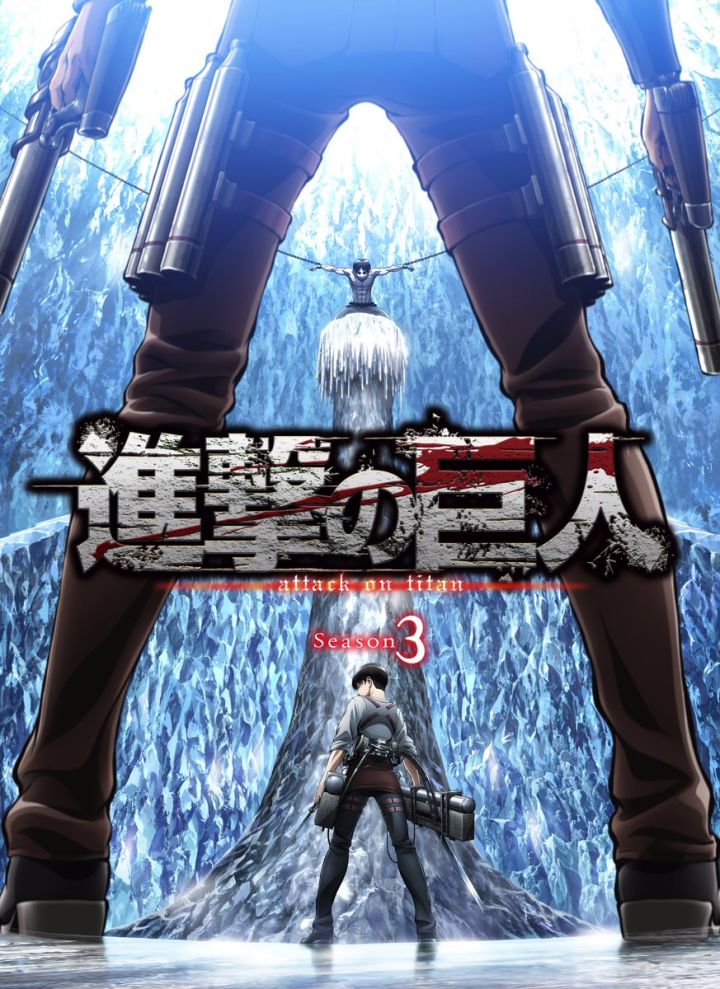 Wow! Let's just say we're glad to follow once again the thriller story of attack on titan, the third season is here in 2018! The show is amazing and hands down may be one of the best anime tv shows of all time you will ever see!
Get ready for the adrenaline rush of Titans man-eaters! You'll want to tune in from the first episode and never miss a scene. Prepare for set twists and thrilling drama in this hit series. Titan Apocalypse is set in a world where humanity lives inside of walls, unable to venture outside the walls because of the fear of the Titans that live outside.
1. One Punch Man 2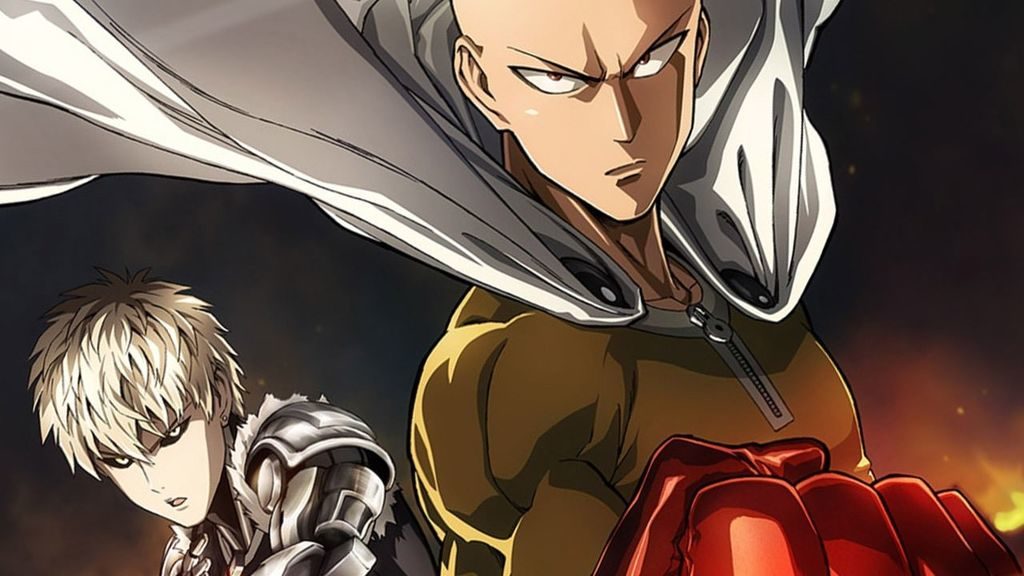 One Punch Man finnaly come back again with its second anime season in 2018. One-Punch Man is a popular Japanese anime about an funny guy who with figurous training become a superhero that can defeats all his enemies with one punch. The series became famous for its incredible fight scenes and the humor it offers.
For so many fans, The best anime of 2018 would be One punch Man for sure, as most viewers have experienced epic moments, unique storyline, and laughs that this how has to offer!
This is a story of a bald man who can defeat any enemy with a single punch. It is created by ONE and produced by MadHOUSE and Studio BONES. It provides the perfect enjoyment and that is why you should watch it ASAP.
Don't Miss: