A guide to the best action movies of all time that you should watch
To depicts the best action movies of all time, we made this list not to declare what was "great," but rather to serve as a guide for budding cinephiles who may be overwhelmed and unsure where to begin their adventure. It wasn't designed to be read in any particular sequence, but rather to send the reader down new rabbit holes where they may discover more best action movies of all time to watch.
We've now returned with a fresh list of must-have movie titles, this time purely centered on the best action-themed films ever. We believed that action was a good place to start because of its popularity and global appeal, with contributions from all around the world. There are several obvious selections here, such as Die Hard, Matrix, Mad Max: Fury Road, and so on…
Here we Go with the List of The Best Action-Packed Movies of All Time:
40. The Old Guard
Let's Kick off the list of the best action movies of all time with this Netflix original action-themed film, where Theron gets to put her abilities to use in a gripping comic book adaptation, starring as an ancient commander of an immortal band of assassins.
The Old Guard, directed by Love & Basketball and Beyond the Lights filmmaker, Gina Prince-Bythewood is her first big blockbuster action movie, starring Charlize Theron. A cast that brings something far rarer to the genre: the recognition that violence and killing are brutal, disgusting work, and that there's a tool that comes with it.
In a nutshell, it has compassion and empathy, attributes that give the heart-pounding pleasures a little more substance without dilating them.
39. Zombieland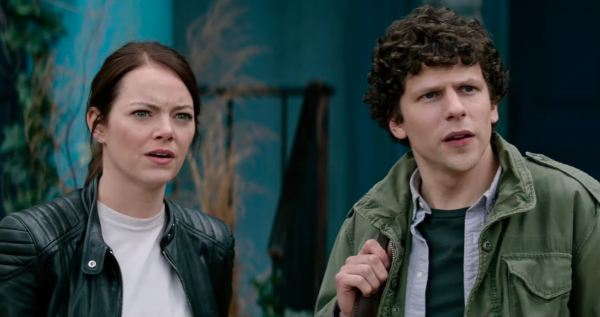 Do you know how to survive a zombie apocalypse? Zombieland not only wrote the rules, but it also flawlessly mixed horror, humor, epic fight scenes, and action. Jesse Eisenberg and Woody Harrelson star as Columbus and Tallahassee, two of the few male survivors of a zombie apocalypse.
The entrance of two con artist sisters, Wichita (Emma Stone) and Little Rock put their strange bond to the test (Abigail Breslin). In this new environment, trust is difficult to come by, yet this odd-formed family needs one other to live. Bill Murray delivers a scene-stealing appearance that still makes us giggle over a decade later.
38.
In this great action film, Frank portrays a getaway driver – called the title's wheelman – who is put into an awful combination of circumstances when a heist goes awry.
He must figure out what occurred with a car full of cash and no knowledge of who framed him, even if he has no notion of who he can trust. It's been called a thriller, a neo-noir, and a melodrama, and you can fairly call it all of those things. By the time the credits roll, there's little doubt that this is a high-octane actioner.
And, frankly, who doesn't like a good car chase film? Even when they're horrible, they're still a lot of fun. Fortunately, Wheelman is an outstanding attempt in combining thrills and action, with a short running time.
37. Den of Thieves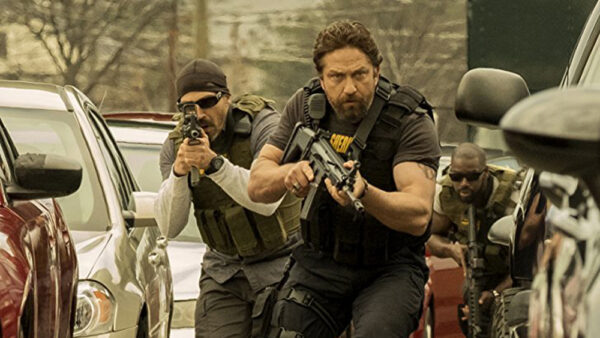 The plot's broad aspects are similar: Over the course of the film's 140-minute duration, a band of highly competent crooks led by a former Marine (Pablo Schreiber) must battle in a fight sequence with an obsessed, maybe insane police (Gerard Butler).
Den of Thieves is a good action movie strangely intriguing because it seems like a bootleg T-shirt you'd buy for a band outside the arena, all gaudy and unconcerned with considerations of taste.
Christian Gudegast, a first-time feature director, is not in the same league as Mann as a filmmaker, and Butler, with unattractive tattoos and a barrel-like stomach, is no Al Pacino. But this is amid the best action movies of all time where everyone is going all out here, seeking to wring every last drop out of it.
36. Bumblebee
If you are not a fan of the Transformers franchise, you should not dismiss Bumblebee. Yes, the basic premise remains the same: the Autobots and Decepticons are at war, and the Earth is in peril. This prequel set in the 1980s, on the other hand, does not rely on showy action fight scene moments and enormous explosions to carry it. Bumblebee, the titular Autobot, is dispatched to Earth as a scout.
Charlie, played by Hailee Steinfeld, discovers him as a yellow VW bug hidden among the trash of a junkyard. They must work together to avoid both the Decepticons and a hidden government organization.
In many respects, Bumblebee differs from past Transformers films. For starters, the picture is directed by Travis Knight, who you may recognize from stop-motion animation successes such as Kubo and the Two Strings and ParaNorman.
The action scenes in the film are good but also faster-paced and easy to follow. However, the engaging people that have replaced the caricatures and clichés of the old are at the core of Bumblebee.
35. Triple 9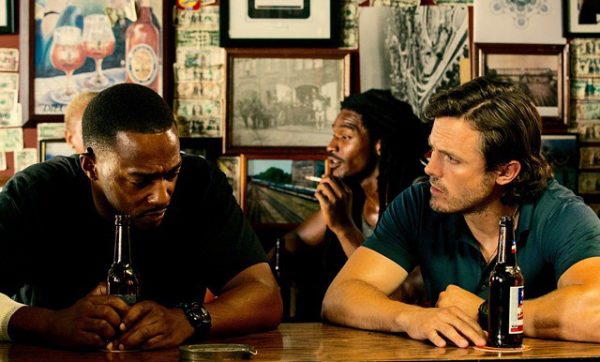 This action cinema work split reviewers and fans, but it has a fantastic cast, including outstanding supporting performances by Norman Reedus, Michael K. Williams, Woody Harrelson, and Gal Gadot.
If you're wondering what a triple 9 is, it's an officer-down call intended to serve as a distraction for a perilous theft. Marcus Belmont (Anthony Mackie), Michael Atwood (Chiwetel Ejiofor), Gabe Welch (Aaron Paul), and his crew are blackmailed by a Mafia wife, Irina Vlaslov (Kate Winslet), to ruin the case against her imprisoned husband.
They decide to assassinate police officer Chris Allen (Casey Affleck) to hide their tracks. But they chose the incorrect person, and not everyone on the team is prepared to go through with the plan.
34. The Man from Nowhere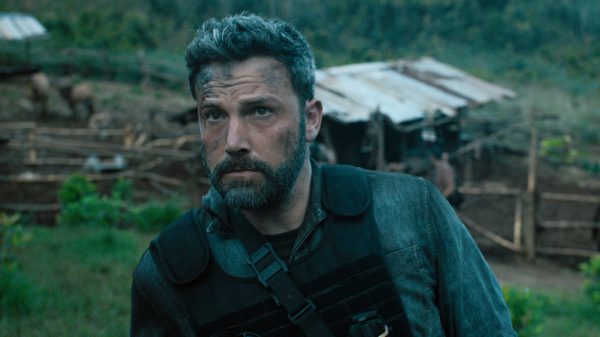 South Korean film has grown in prominence in recent years, to the point that we now have a Korean best picture winner for the first time in history. However, there has been a slew of excellent South Korean films released in the recent decade. The Man from Nowhere is among the best well-ranked movies of all time on IMDb and is known for its action sequences and retribution stories, and it falls into both categories.
This action flick film, directed by Lee Jeong-beam, follows pawnshop owner Cha Tae-Sik. He leads a tranquil life and has made friends with a neighbor girl, So-Mi, whose mother, Hyo-Jeong, frequently neglects her.
Hyo-Jeong is surreptitiously stealing narcotics, which the pawnshop owner is unaware of. Things go wrong, and she and her child are kidnapped by vicious drug dealers. Cha is determined to find and rescue them. The plot is simple and maybe a little clichéd, yet it is handled well. Tension pervades every scene, and the terrible and violent violence is not spared by the viewers.
33. Extraction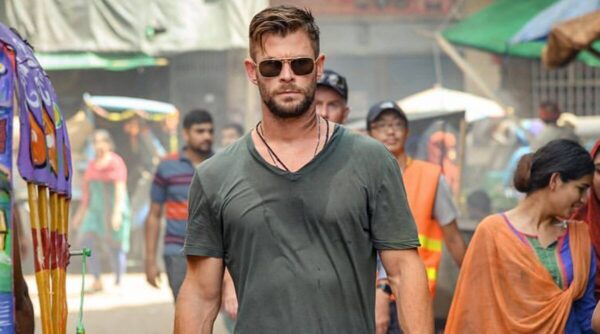 Netflix has a penchant for producing high-octane action films. Others are nonsensical, others are entertaining, and some can gather enough of an A-list cast to make even the most gruesome or ridiculous storyline tolerable.
The Russo Brothers of Marvel renown and Thor himself Chris Hemsworth reunite in Extraction, with Joe Russo writing the screenplay for this shoot-em-up mercenary assignment. When Hemsworth's Tyler Rake is paid to rescue the abducted son of a crime leader in Bangladesh, what should have been a simple job turns into an unforgiving, torturous battle for their lives.
32 . The Wandering Earth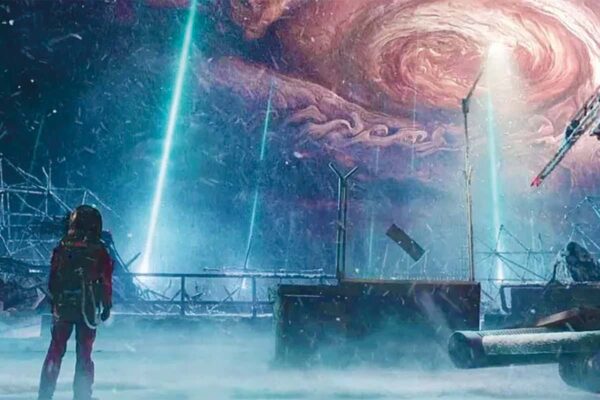 The sweaty-browed machismo of American popcorn entertainment pales in comparison to what is being billed as China's first true sci-fi blockbuster. The plot somehow outperforms them all.
The Earth is in peril because the sun is on the verge of dying, rendering life on the planet untenable. Scientists sprinkle 10,000 rocket thrusters around the Earth's surface, allowing Earth to be guided to a new star system… as long as they escape Jupiter's pull. It's ambitious as heck, but director Frank Gwo and his team manage to balance a fantastic ensemble cast with a sequence of spectacular visuals for an at times stunning catastrophe actioner.
31. Triple Frontier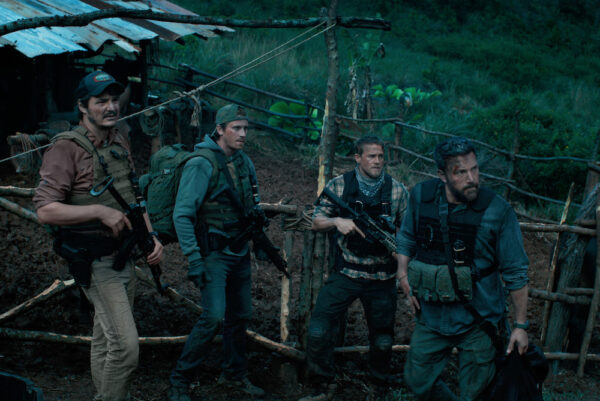 It is a film about a gang of former Special Forces operators who team together to rob a well-known drug lord from a cartel. The story isn't very novel, but the film hides a slew of shocks behind its pecs.
Notably, its ensemble successfully ventures into the intriguing ground with its characters, who find themselves in severe difficulties when a simple scheme goes awry.
Oscar Isaac stars as Santiago "Pope" Garcia, a DEA agent who reassembles his previous squad (Ben Affleck in fine form, Charlie Hunnam, Pedro Pascal, and Garrett Hedlund) to carry out the robbery, which, predictably, does not go as planned.
30. The Expendables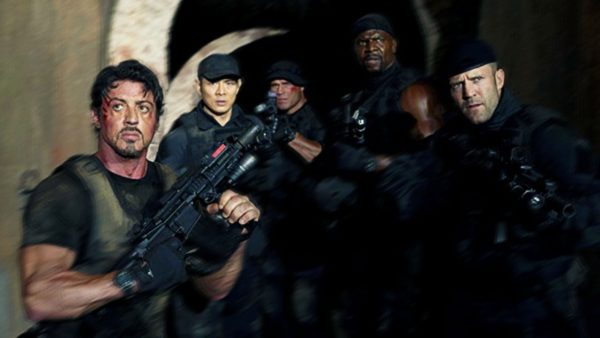 Sylvester Stallone leads The Expendables, a mercenary organization recruited by a shadow US government agency to remove a Latin American tyrant. This is among those good action movies that gather the best fighting actors of all time, Bruce Willis and Arnold Schwarzenegger, though their roles are brief and unacknowledged.
Not only do Willis and Schwarzenegger have larger (and credited) parts in the first sequel, but Jean-Claude Van Damme appears as the major antagonist. The Expendables 3 reintroduces Schwarzenegger, adds Harrison Ford, and tops it off with Mel Gibson as the bad guy.
29. Free Fire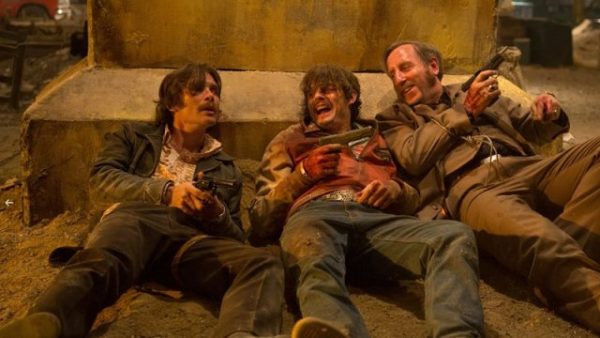 What should have been just another illegal gun deal by the docks between a group of IRA fighters (led by Cillian Murphy), a shady arms dealer (Sharlto Copley), and two American representatives for the respective parties (Brie Larson and Armie Hammer) devolves into a firefight when one lower-rung goon accuses another of assaulting his sister the night before in a bar.
Each insult aggravates the standoff, which filmmaker Ben Wheatley orchestrates with wailing gunshots, erratic camerawork, and salvos of smart banter, spewed out as the players scramble over dirt floors to safety. By the conclusion of Free Fire, your limbs have been severed, blood has been spilled, and your jaw has fallen to the floor.
28. Army of the Dead
Zack Snyder's new film is an action-packed zombie heist film in which a gang of mercenaries treks into an undead-infested Las Vegas to breach an almost impregnable safe in exchange for a large prize. The trouble is that Vegas is about to be nuked in just hours – and if that wasn't enough to have your heart racing, many of the zombies the crew meets are quicker, stronger, and smarter than you've ever seen before. There will be lots of dead versus. alive clashes.
Dave Bautista, Ella Purnell, Ana de la Reguera, Matthias Schweighöfer, Omari Hardwick, and Tig Notaro star in the film.
27. The Hateful Eight
Quentin Tarantino has something to say about racism, violence, and American life that may ruffle some feathers. The writer-director, like Django Unchained, reflects present times on the Old West, but with more scalpel-sliced language, obscene poetry, and gore.
The Hateful Eight, a mash-up of Agatha Christie, David Mamet, and Sam Peckinpah, traps a cast of jerks (including Samuel L. Jackson as a Civil War veteran, Kurt Russell as a bounty hunter known as "The Hangman," and Jennifer Jason Leigh as a psychopathic gang member) in a blizzard-engulfed supply station. Tarantino heightens the atmosphere by filming his stifling environment in "beautiful 70mm." Treason and moral compromise will never be tolerated.
26. The Man From U.N.C.L.E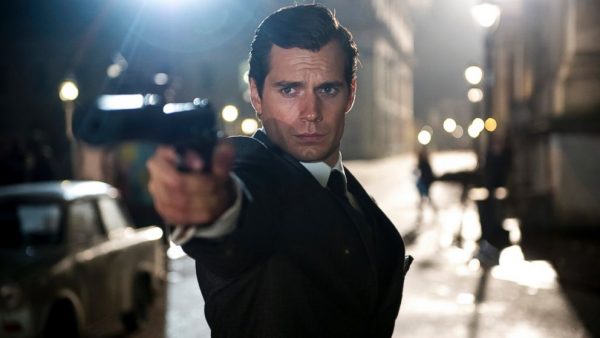 The Man from Uncle is among the best entertaining spy thriller action movies of all time that offers a lot of fun. It is that kind of 60s spy movie that marked that time, and this one is based also on an old TV show that had the same name.
In this story by Ian Fleming, Napoleon Solo is a CIA agent and Illya Kuryakin is a KGB agent. They are both forced to work together to thwart the plans of a criminal organization that wants to use nuclear weapons.
25. Snowpiercer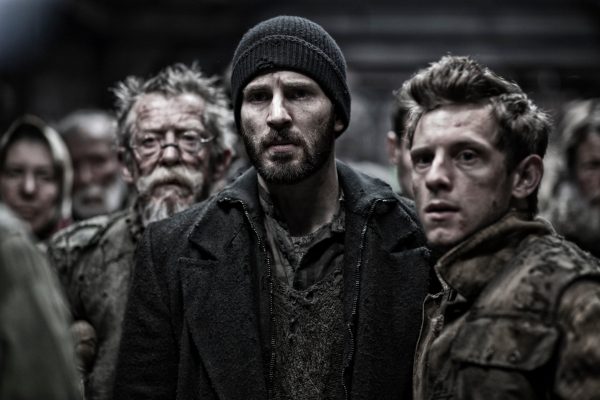 This is a film directed by Bong Joon-ho, the most recent Academy Award winner. Who is a well-known South Korean director who understands how to create films that cover a wide range of issues and genres? The film stars are Chris Evans, Jamie Bell, and Tilda Swinton. It is based on the French comic novel Le Transperceneige. The filmmaker, Bong Joon-ho, makes his English feature debut. A TV show that is a sort of sequel to a film and a graphic novel, both of which debuted on the TNT network.
The idea is simple and elegant: after an environmental disaster converts the globe into a dismal wasteland, residents of a never-ending train live in essentially segregated economic worlds based on the class they traveled in on the day the globe died. First-class passengers live in opulence, while the back trains starve to death – until the destitute and homeless had had enough and made a violent egalitarian journey to the top of the rail line.
24. White House Down
In the White House Down film, John Cale is the president who must lead his team to stop a terrorist attack. With a virus in the air that forces them to stay inside, they have no choice but to fight for their survival.
The film was released on June 30th, 2013, and stars Jamie Foxx as President James Sawyer, an ex-CIA agent who takes on his role as president when terrorists take over Washington D.C. The movie opens with a flashback of James's death and his heroic final moments where he saves the lives of all those around him as over 100 people are killed.
23.
The Hunger Games is a dystopian book and film series set in the future where North America is divided into twelve districts. The Hunger Games is a competition and a survival game in which one boy and one girl from each district are chosen at random to fight to the death until only one is left alive.
The movie, based on the book, was released on March 23, 2012. The Hunger Games stars Jennifer Lawrence as Katniss Everdeen, Josh Hutcherson as Peeta Mellark, Liam Hemsworth as Gale Hawthorne, Woody Harrelson as Haymitch Abernathy, and Elizabeth Banks as Effie Trinket. It was directed by Gary Ross with Francis Lawrence directing some scenes.
22. Death Wish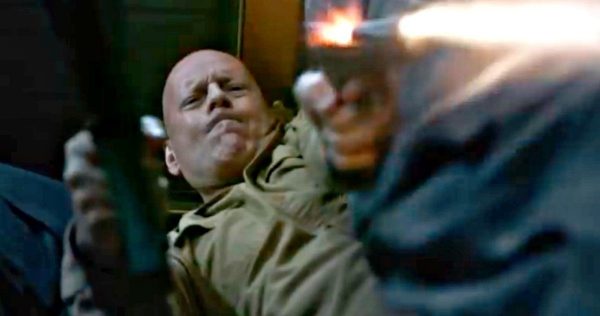 Death Wish is among the best Bruce Willis movies of all time that tells an epic action story of a man who begins to take justice with his own hands after the Chicago Police fail to stop crime in his neighborhood.
As the crime was increasing in New York City, Paul Kersey (Bruce Willis) became an anti-crime activist. After seeing the violence on TV, he decided to buy a pistol and take matters into his own hands by killing criminals. However, people start to fear him and eventually he becomes a hunted man.
The film is based on the novel by Brian Garfield, which was originally published in 1972. Death Wish is an American action thriller film that has been directed by Eli Roth and stars Bruce Willis as Paul Kersey and Vincent D'Onofrio as Dr. Peter Adamson.
21. Heat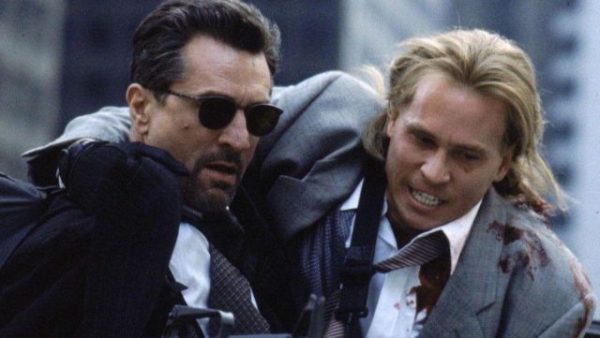 Heat is a crime drama action movie by director Michael Mann. The film stars Al Pacino as Neil McCauley, Robert De Niro as Vincent Hanna, Val Kilmer as Jim Beckworth, and Ashley Judd as Connie. The film follows the two main characters – Vincent Hanna and Neil McCauley – who are both cops in Los Angeles. The two men are working together to take down a crime syndicate for three weeks in a row.
The first week of their plan goes smoothly with them taking down several members of the crime syndicate but things change when they start making noise about their operation being compromised and they have to deal with internal corruption in their department while trying to stay ahead of the criminals who want revenge on them for what they had done.
20. Pulp Fiction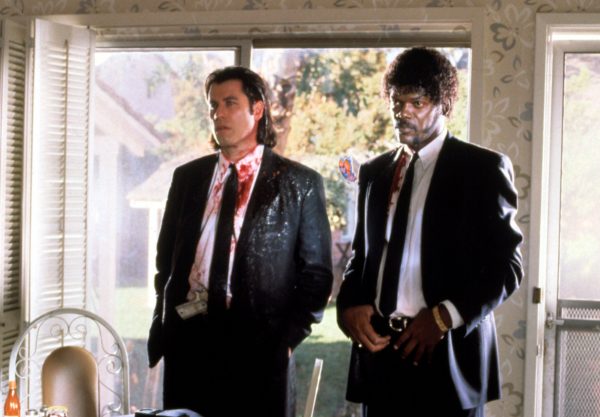 Pulp fiction is a 1994 American neo-noir film that stars John Travolta and Samuel L. Jackson. It was adapted from the novel of the same name by author Ed McBain.
The film centers on the character of Vincent Vincenzo Savoca "Vincent" Corleone, an Italian immigrant in New York City who is forced to become a gangster and assumes control of his father's criminal organization. He struggles with his decision but ultimately decides that family comes first and he becomes involved in a war between rival crime families for control of the city.
Pulp fiction is generally regarded as one of the most influential films in history and helped popularize neo-noir films as it was followed by many successful imitations.
19. Kill Bill: Vol. 1
Kill Bill is a critically acclaimed and successful American martial arts film written, produced, and directed by Quentin Tarantino. It was originally released on October 10, 2003.
Kill Bill: Vol. 1 is the first installment in a two-volume Japanese anime action film series that is based on the story of the same name by Japanese author and manga artist, Tsugumi Ohba and Takeshi Obata. The plot follows the "Black Mamba", Beatrix Kiddo, seeking revenge against those who killed her family before she was trained in martial arts as an assassin. The kill bill movies are among the best female action movies of all time, they were produced by Tarantino's company Castle Rock Entertainment for release in Japan with GK Films handling international distribution outside Japan.
The movie received positive reviews from critics and has been listed as one of the greatest action martial arts movies of all time.
18. Stagecoach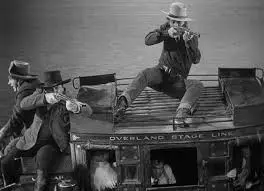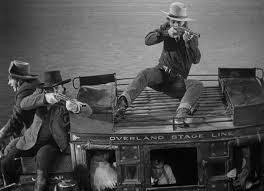 In 1939, Westward Productions released American Western film Stagecoach. It was directed by John Ford and starred Claire Trevor and John Wayne who made his breakthrough role. A group of diverse passengers is faced with personal demons, moral dilemmas, and a sprint through the woods in Indian territory.
An action-packed Western with a lot of interesting characters and drama. The horserace sequence is very tense because it was released in 1939. John Ford has a lot of praise for the way every scene was shot and edited. It really showcases his skills as a director!
17. Die Hard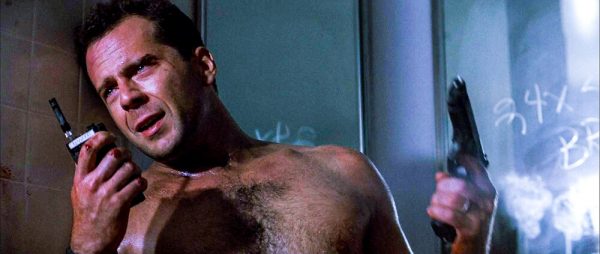 For an action-themed movie, Die Hard 1988 starring Bruce Willis is a great recommendation to those looking for something with high adrenaline. In Die Hard 1988, John McClane finds himself in the middle of a terrorist takeover in Los Angeles. He has no choice but to fight his way out and take down the masterminds behind the operation.
Die Hard 1988 was released on Christmas day of 1988 and grossed $140 million at the box office. It received a mixed critical reception but was praised for its action sequences and Bruce Willis performance.
16. Guardians of the Galaxy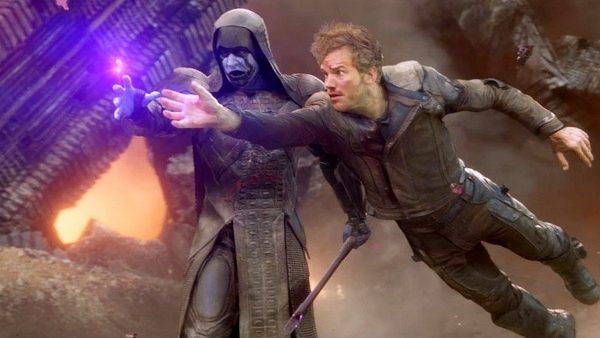 James Gunn is the director, while Chris Pratt, Zoe Saldana, Dave Bautista, and Vin Diesel starred in Guardians of the Galaxy. This is an action-packed comedy film filled with heart-warming scenes, zaniness, and likable characters.
I imagine that plenty of viewers will walk away from this movie with a smile on their faces and in need of breath from all the laughs that the movie has to offer. In the story, Peter eventually escapes Morag, but Ronan has now captured all the members of the reluctant team. It is up to them and Peter's new friends to stop Ronan from reaching his goal, which they finally do.
15. Commando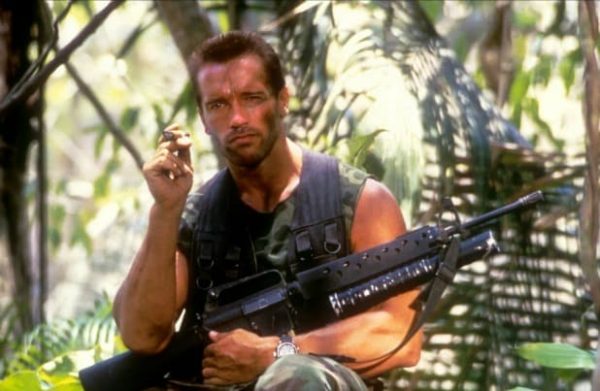 Commando is a 1985 war film that is directed by Mark L. Lester and stars Arnold Schwarzenegger, Rae Dawn Chong, and Carl Weathers. The movie was filmed in the Philippines and depicts the exploits of John Matrix (Schwarzenegger), an American commando who recruits a young Philippine woman to help him track down his kidnapped son.
The Commando 1985 movie is set in the Philippines during World War II. It has been considered as one of the best action movies of all time because that tells an interesting story about war and heroism.
14. Goldfinger 
This is one of the best Bond action films ever made. It ranks up there with the best action star "Connery" who does an amazing job of portraying the legendary James Bond. He shows us in this movie why he is the ultimate Bond. Goldfinger is a classic yet one of the greatest of all the Bond henchmen.
MI6 Agent James Bond investigates a gold-smuggling ring run by businessman Auric Goldfinger. While he is getting evidence, he uncovers a sinister plan to attack Fort Knox's gold reserves.
13. Avengers: Endgame
The Avengers: Endgame is a superhero action movie that was released on April 26th, 2019. It is the sixth movie in the Marvel Cinematic Universe and it was directed by Anthony Russo and Joe Russo.
This movie stars many of the original cast members from previous films like Captain America, Iron Man, Black Widow, Thor, Hulk, Spider-Man and many more Avengers assembled to fight Thanos to save reality as we know it.
The Avengers: Endgame is the third highest-grossing action film of all time with over $2 billion dollars worldwide as of April 30th, 2019.
12. Black Panther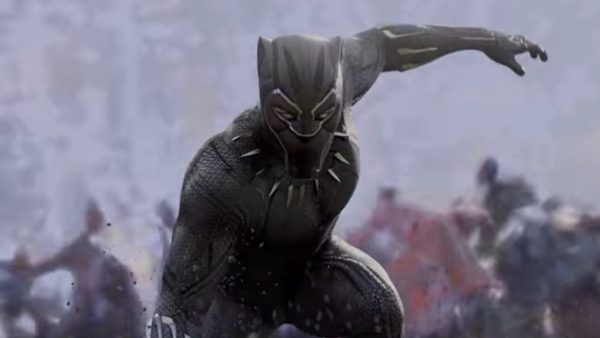 Black Panther is a 2018 superhero film, based on the Marvel Comic character of the same name. It follows after the events of Captain America: Civil War returns to his homeland of Wakanda to take his rightful place as king.
Black Panther is considered one of the best action-hero movies of all time that has been met with critical acclaim and commercial success. It has broken numerous box office records and received various accolades from critics and audiences alike.
The movie features action scenes that explore many different themes, from race and culture to gender and power. The movie has taken the world by storm since its release, with Billions of people watching on opening day.
11. The Equalizer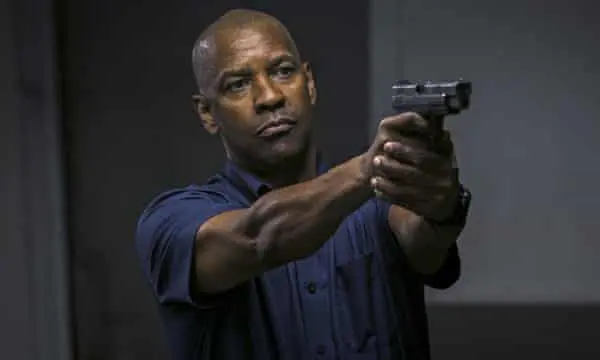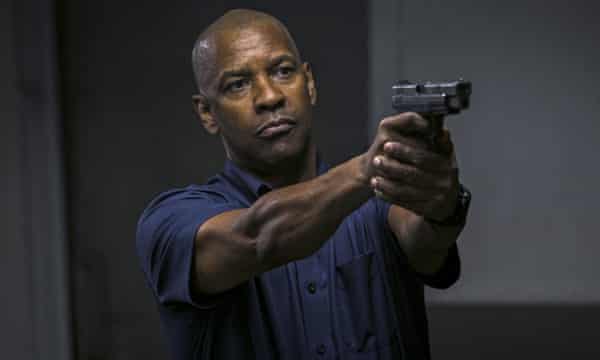 The Equalizer is a 2014 American thriller film directed by Antoine Fuqua and starring Denzel Washington. This is among the best action movies that you should really check out.
Following Robert McCall, a retired CIA black ops operative who has faked his death to live a quiet life in Boston. When McCall comes out of retirement to save a young girl, Teri, from violent Russian gangsters, he finds himself face-to-face with high-level corruption.
10. Casino Royale
One of the best James Bond movies is "Casino Royale," a high-octane, adrenaline-filled thrill ride that has been hailed as the most action-packed Bond film of all time.
Casino Royale is the 21st James Bond film released on November 17, 2006. Starring Daniel Craig, Eva Green, Mads Mikkelsen, Judi Dench. It was directed by Martin Campbell, who had previously directed GoldenEye and Moll Flanders. Eon Productions produced the film for Metro-Goldwyn-Mayer and Columbia Pictures, making it the first James Bond movie to be co-produced by Columbia Pictures since Tomorrow Never Dies.
They have beautifully filmed scenes of free-running hares to intense poker games that eventually lead to torture. With the exception of 'The following Sequels,' this Bond film has one of the darkest premises of them all.
9. The Matrix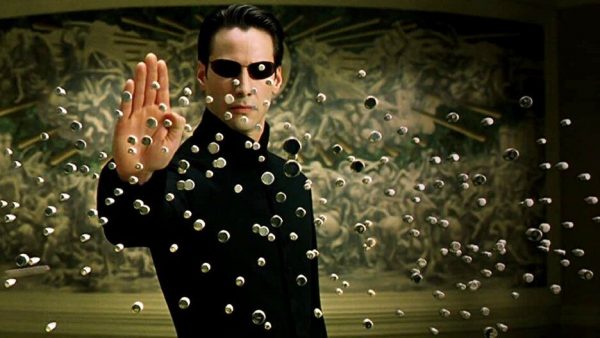 The Matrix is a 1999 science fiction action film written and directed by The Wachowskis The Matrix is one of the most influential science fiction action movies of all time. It has many themes, such as free will, artificial intelligence, human nature, and deception. It was also financially successful at the box office.
This movie was groundbreaking because it brought in a new style of filmmaking – computer-generated imagery (CGI). CGI allowed directors to create exceptional virtual environments that were previously not possible before. The movie's central premise has been widely discussed in the critical commentary, with many critics considering it to be a commentary on human nature's capacity for self-deception and illusion.
8.

The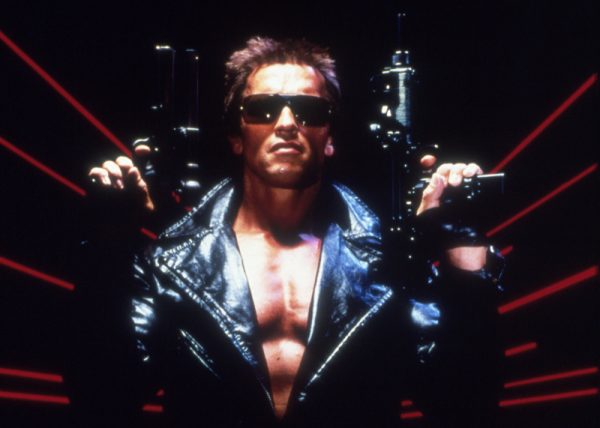 The movie presents a bleak future in which robots have been the dominant force. The Terminator is a 1984 science fiction action film directed by James Cameron. In the film, a cyborg assassin from the future travels back in time to 1984 and attempts to kill Sarah Connor, whose unborn son will lead humanity to war against the machines.
The Terminator is an influential science-fiction franchise that focuses on an artificial intelligence war with humans as the primary targets. The original film was released in 1984, with two sequels following: The Terminator 2: Judgment Day (1991) and Terminator 3: Rise of the Machines (2003). The first two films were directed by James Cameron; the third was directed by Jonathan Mostow.
7. The Raid: Redemption 
The Raid: Redemption is among the best action martial arts movies that follow a police raid in a high-rise building. The Raid: Redemption was released in 2011 and was directed by Gareth Evans. It stars Iko Uwais as Rama. The film became a cult classic and has been widely praised for its cinematography, choreography, stunts, and fight scenes. It also received praise for its depiction of Indonesia's diversity.
6. : Fury Road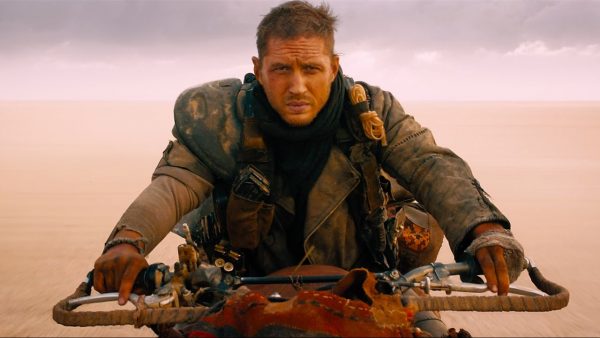 Mad Max: Fury Road is a post-apocalyptic action film directed, produced, and co-written by George Miller. The film was released on 15 May 2015 in the US and Canada and on 16 May in the UK. Mad Max follows a lone warrior, Max Rockatansky (Tom Hardy), also known as "Mad" Max Rockatansky, a former cop who now belongs to an oil tanker convoy that travels across a desert wasteland.
The movie is set in an apocalyptic future where Earth is devastated by a nuclear holocaust. The movie's main protagonist is Mad Max who leads his group of people across the wasteland to escape from a tyrannical warlord known as Immortan Joe (Hugh Keays-Byrne).
5. The Road Warrior 
The Road Warrior is a 1981 action–adventure film set in a post-apocalyptic future where society has collapsed, and survivors must resort to extreme measures to survive. In the movie, the protagonist's journey is fraught with peril and he must choose between his own morality and that of his fellow traveling companions.
This Classic title is still considered one of the best action movies of all time, and it explores themes of survivalism, loneliness, romance, religion, skepticism, and redemption.
4. : Episode IV – A New Hope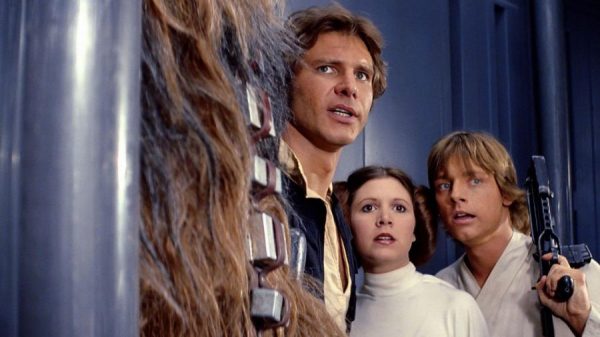 Star Wars: Episode IV – A New Hope is a blockbuster movie that was directed and written by George Lucas. The characters in the movie are a group of rebels who band together to overthrow the Galactic Empire.
Star Wars: Episode IV – A New Hope is considered one of the most influential movies of all time because it brought sci-fi to mainstream audiences. It was also one of the first movies to be released in 3D and IMAX, which helped popularize these technologies.
In 1977, Star Wars: Episode IV – A New Hope grossed millions of dollars worldwide, making it one of the highest-grossing films of all time until Avatar surpassed it in 2010. As such, Star Wars: Episode IV – A New Hope had an enormous impact on pop culture and society by that time.
3. John Wick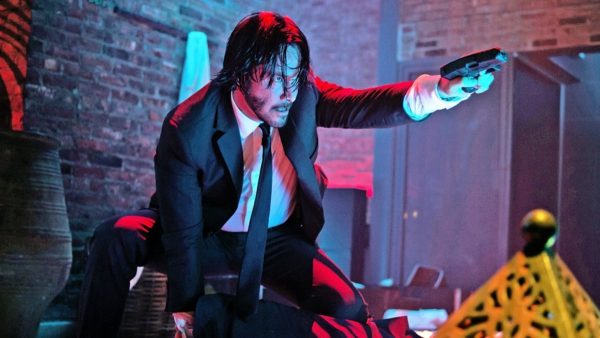 John Wick is an American action thriller movie directed by Chad Stahelski and written by Derek Kolstad. The movie centers on a retired assassin who is drawn out of retirement by a Russian mobster. It follows his efforts to repay a debt, establish new rules, and seek revenge for the death of his dog.
John Wick is the best example of pure brutality that Hollywood has offered us in recent years. The movie is now regarded as one of the most important action movies ever made, and it serves as an inspiration for many other movies with similar stories.
2. The Dark Knight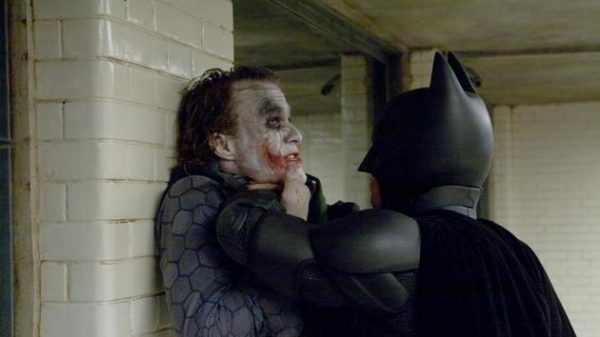 Next up, among the best action movies ever made, we have Christopher Nolan's The Dark Knight, which is not only one of the most popular comic book films but has also been hailed as one of the best film adaptations of a comic to date. To make the movie come alive, Nolan relied heavily on practical effects and practical sets.
The Dark Knight is set in Gotham City where Batman (Christian Bale) fights crime with his alter-ego Bruce Wayne. The story takes place eight years after Batman saved Gotham from a gang war led by The Joker (Heath Ledger) and two years after he retired from heroism to become a recluse.
This movie was nominated for 8 Academy Awards including Best Picture, Best Director, and Best Supporting Actor for Ledger's performance as The Joker.
1. The Bourne Ultimatum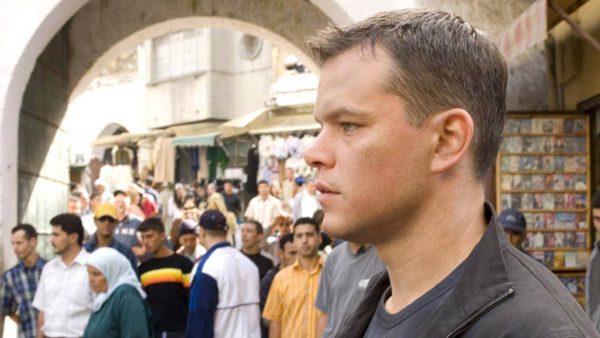 Finally, among the best action movies of all time, we have The Bourne Ultimatum, a spy thriller movie released in 2007. The Matt Damon version of Jason Bourne was released to critical acclaim and commercial success. The Bourne Ultimatum was the third film in the bourne series, following The Bourne Identity and The Bourne Supremacy. It was written by Tony Gilroy, directed by Paul Greengrass, and produced by Frank Marshall.
The film stars Matt Damon as Jason Bourne, a former Treadstone agent who has been in hiding for 5 years, trying to find answers about his past. However, he is framed for a murder committed by the CIA and has no memory of the incident. With help from his journalist girlfriend (played by Julia Stiles) and her boss (played by Tommy Lee Jones), he must now evade all those who want him dead while also searching for a new identity to escape the agency's clutches.