hey readers, welcome to this brand new list that depicts the 20 best villains characters in movies.
yeah, everyone is talking about superheroes, and good-doers. hence, we decided to give a tribute to those villainous characters, who walks on the wrong, dark, and evil path, so to achieve their devilish goals.
from classics, to the newest movies, we have compiled a list of villains characters, that we think are the best of all.
you can comment you favorite evil movies characters bellow, if you think we have miss some!
With no Further Ado, Here We Go:
---
20. Agent Smith – Matrix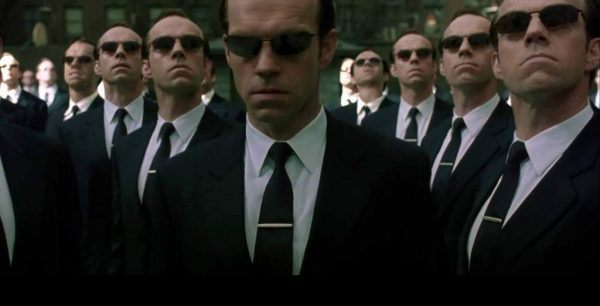 Agent Smith is a fictional character and the main antagonist of The Matrix trilogy.
With that permanently down-turned mouth and magnificently furrowed brow, Hugo Weaving's Agent Smith is a remorseless enforcer whose remit is simply to maintain cold, hard order.
Of course, he's just an AI program in a virtual reality designed to keep humanity comatose.
He is portrayed by Hugo Weaving in the films and voiced by Christopher Corey Smith in The Matrix: Path of Neo.
In 2008, Agent Smith was selected by Empire Magazine as the 84th Greatest Movie Character of All Time.
Read Also: The 10 Highest Grossing Movies Of All Time
---
19. Nurse Ratched
Nurse Ratched also known as "Big Nurse" is a fictional character and the main antagonist of Ken Kesey's 1962 novel One Flew Over the Cuckoo's Nest as well as the 1975 film of the same name.
A cold, heartless, the reddest of tapes, and passive-aggressive tyrant, Nurse Ratched became the stereotype of the nurse as a battleax.
In Louise Fletcher's Oscar-winning turn, she rules the ward with a quietly terrifying iron fist, serving passive-aggressive put-downs to break the spirits of the mentally ill, efficiently and effectively.
---
18. Gollum 
Gollum is a fictional character from J. R. R. Tolkien's legendarium. He was introduced in the 1937 fantasy novel The Hobbit, and became one of the most important villains characters in its movies sequels, The Lord of the Rings. Gollum was a Stoor Hobbit of the River-folk, who lived near the Gladden Fields.
While Sauron is seen as the main villain of the Middle-earth movies, and Gollum can be viewed as a much more sympathetic character especially as brought to life by Andy Serkis, there's something to be said for his relatively normal origins that give Gollum the edge.
Sauron, after all, was evil, to begin with, whereas Gollum became twisted by the power of the One Ring and became something almost more dangerous.
---
17.Lord Voldemort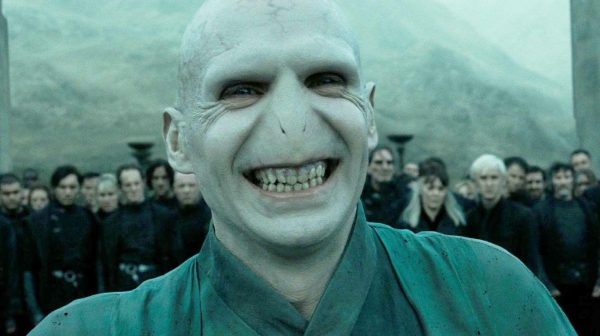 One of the most famous villains is Lord Voldemort, a sobriquet for Thomas "Tom" Marvolo Riddle, and a fictional character and the main antagonist in J. K. Rowling's movies series of Harry Potter novels.
Voldemort first appeared in Harry Potter and the Philosopher's Stone, which was released in 1997.
Lord Voldemort was an English half-blood wizard considered to have been the most powerful and dangerous Dark Wizard of all time.
---
16. Mads Mikkelsen
behold one of the best villains ever, Mikkelsen leaked blood from his eye as Le Chiffre in Bond's soft reboot Casino Royale and then did a solid job as the zealot sorcerer Kaecilius in Doctor Strange movies series.
Most notably, though, Mikkelsen made his villainous name over on television as the title character in Hannibal, playing one of the most iconic bad guys in the history of fiction.
Mikkelsen is capable of doing charming and congenial on the big screen, as well as evil, but he's absolutely best known for essaying some of the most memorable villains in cinema history.
His measured way of speaking and fine ability for controlled aggression makes him a viable choice for anyone looking to cast a baddie.
---
15 . Michael Myers
Michael Myers the silent killer is one of the villains ever seen in movies.
He first appears in 1978 in John Carpenter's Halloween as a young boy who murders his sister, Judith Myers, The psychopath with some serious family issues, and then, fifteen years later, returns home to Haddonfield to murder more teenagers.
his impact has been diluted through the years, but in his original form, he can still strike terror into the hardest heart.
Check Also: The Best Romance Movies of all Time to Watch Right Now!
---
14. The Alien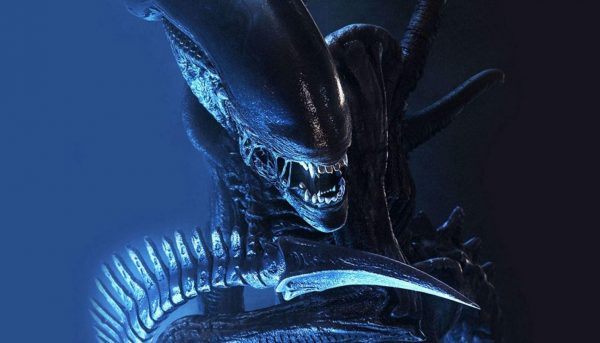 When Dan O'Bannon and Ronald Shusett wrote their treatment for Star Beast back within the mid-'70s, they will have had little idea they were creating one among the foremost enduring monsters in cinema.
One of the Most famous villains in history, as he is Delivered by Ridley Scott, nurtured by James Cameron and subsequently used (and abused) by countless movies, comics, and games over the decades, the Alien is most effectively summed up by Ian Holm's Ash: "The perfect organism. Its structural perfection is matched only by its hostility… A survivor; unclouded by conscience, remorse, or delusions of morality."
---
13. Hans Landa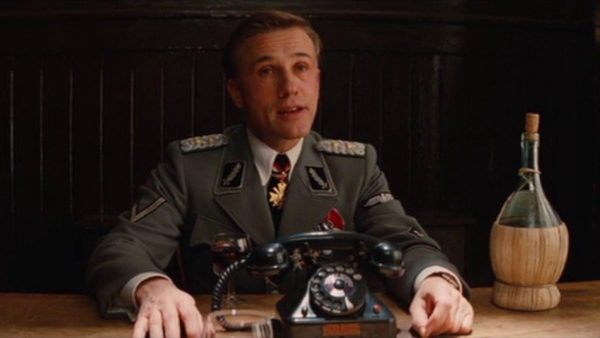 Christoph Waltz alwayes amazes us with great acting in his movies, be it villains, side, or heroes roles, this man know what he is doing.
Standartenführer Hans Landa is a fictional character and the main antagonist in the 2009 Quentin Tarantino film Inglourious Bastards.
Hans Landa is nicknamed "the Jew Hunter" for his uncanny ability to locate Jews hiding throughout Occupied France.
SS Colonel Hans Landa was entirely different: verbose; culturally high-minded; multilingual; unrepentant in his love of strudel. He's a psychopath, certainly, but also disarmingly charming, which makes it all far more disturbing.
---
12. Kylo Ren
Kylo Ren is a fictional character and antagonist in the Star Wars franchise.
Introduced in the 2015 film Star Wars: The Force Awakens, he is portrayed by Adam Driver.
Kylo Ren is the chosen name of Ben Solo, the only child of original Star Wars trilogy characters Han Solo and Princess Leia Organa.
---
11. Sheev Palpatine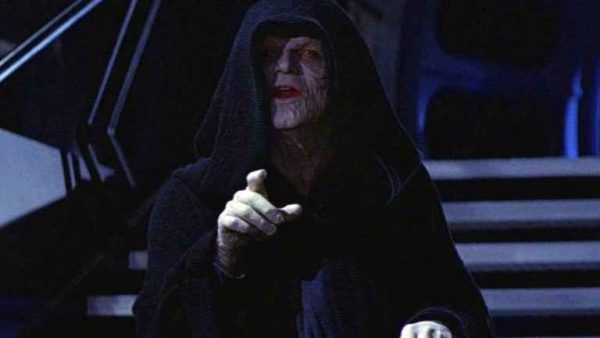 Sheev Palpatine is one of the best fictional villains characters in the Star Wars movies franchise created by George Lucas. Initially credited as The Emperor in The Empire Strikes Back (1980).
Palpatine the ultimate puppet master.
He seized control of the entire galaxy through a con more than a decade in the making…
He's Darth Sidious, Senator, Chancellor, Galactic Emperor, Dark Lord of the Sith, otherwise known as Sheev Palpatine. Scheming, powerful, and evil to the core, Darth Sidious restored the Sith and destroyed the Jedi Order.
---
10. T-1000
---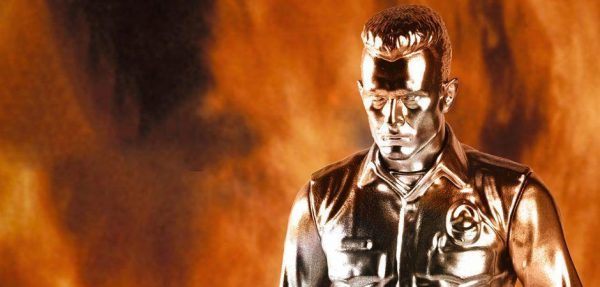 Terminator movies series has usually amazed us by so many badass villains characters, and The T-1000 is one of them.
A shapeshifting android assassin, the T-1000 is the main antagonist of Terminator 2: Judgment Day, as well as a minor antagonist in Terminator Genisys and the theme park attraction T2 3-D: Battle Across Time.
James Cameron ( Creators) conceived of something more complicated, even more, driven and able to turn itself into almost anyone or anything, some laws of physics be damned.
Robert Patrick was the man chosen to play the cunning metal killer and left an impact that helped push Terminator 2 beyond the original in terms of popularity.
See Also: Here are the 30 Best 2020 Movies you Need to Watch
---
9. Sauron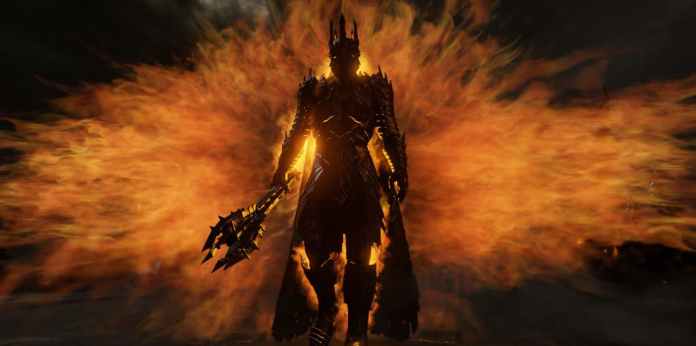 Sauron is the title character and the main villain of The Lord of the Rings Movies Series.
Sauron is often called a Dark Lord, and rules the land of Mordor and has the ambition of ruling the whole of Middle-earth.
In the same work, he is identified as the Necromancer of Tolkien's earlier novel The Hobbit.
---
8. Hannibal Lecter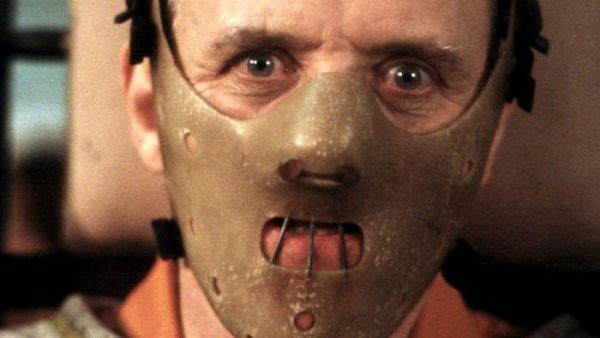 Dr. Hannibal Lecter is a fictional character in a series of suspense novels by Thomas Harris.
He is a respected Baltimore forensic psychiatrist, as well as a cannibalistic serial killer.
After he is caught and incarcerated for his crimes, he consults with the FBI to assist them in finding other serial killers.
---
7. Hans Gruber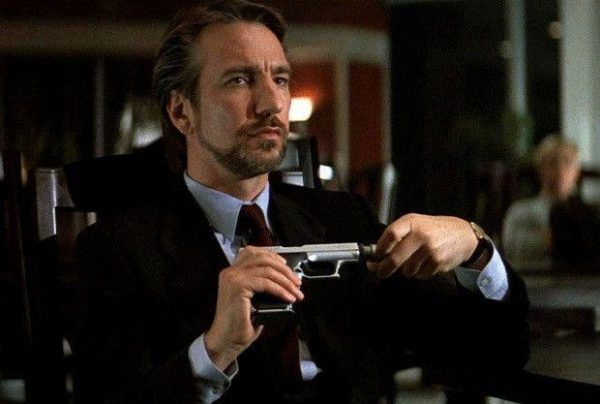 Hans Gruber is a fictional character and the main antagonist of the 1988 action film Die Hard portrayed by Alan Rickman.
Gruber is a cunning thief, a cultured, conniving villain who could improvise and change the situation even when his original plan was compromised by a pesky, barefoot NYPD cop and terrorist mastermind from West Germany who holds the Nakatomi Plaza hostage to steal $640 million in negotiable bearer bonds.
---
6. Loki
The Thor Movies (2011-2017), The Avengers (2012), Loki is one of Marvel Comics villains Characters, but will later turn into a good person.
Created by writer Stan Lee, scripter Larry Lieber and penciler Jack Kirby, a version of the character first appeared in Venus.
The modern-day incarnation of Loki first appeared in Journey into Mystery.
---
5. Freddy Krueger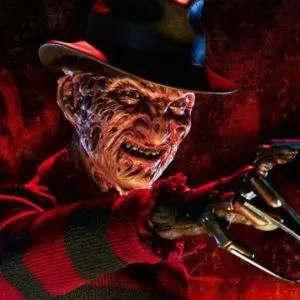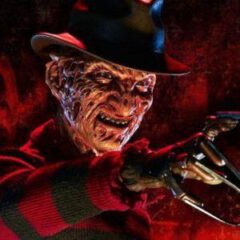 Freddy Krueger with his crispy complexion and deadly digits is a fictional villain character in the A Nightmare on Elm Street movies series.
He first appeared in Wes Craven's A Nightmare on Elm Street as the spirit of a serial killer who uses a gloved hand with razors to kill his victims in their dreams, causing their deaths in the real world as well.
Read Also: 10 Best Ghibli Movies and Films that you Must Really Watch
---
4. The Queen of Hearts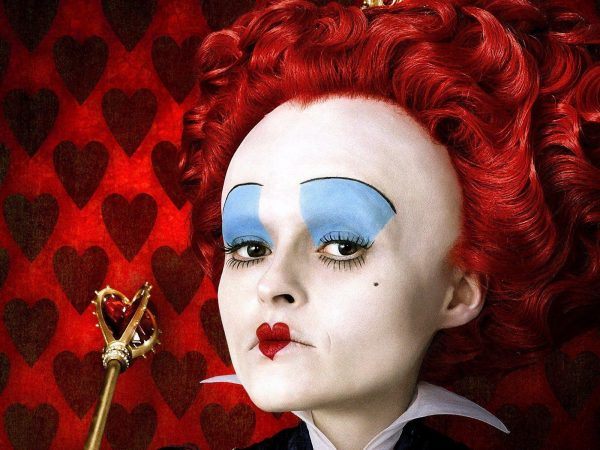 Bright and charismatic, Helena Bonham Carter is wicked good at portraying dark villain characters in so many movies.
The Queen of Hearts is a fictional character from the 1865 book Alice's Adventures in Wonderland by Lewis Carroll.
She is a foul-tempered monarch whom Carroll himself describes as "a blind fury", and who is quick to give death sentences at the slightest offense.
---
3. Darth Vader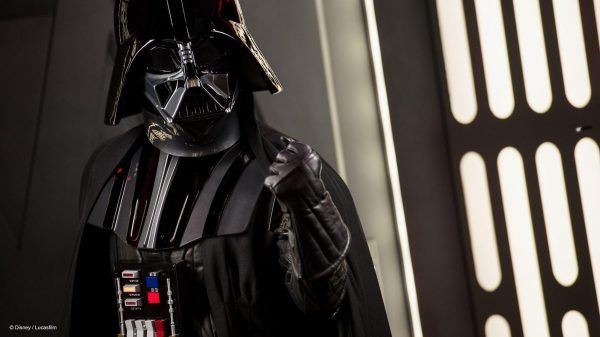 Darth Vader is a fictional character in the Star Wars franchise. He is a primary antagonist in the original trilogy, but, in his birth identity as Anakin Skywalker, he is the main protagonist in the prequel trilogy. In the third film of the prequel trilogy, he becomes the main antagonist alongside Palpatine.
A blend of a tragic figure and evil presence, Vader's story takes all the great twists and turns, even ending in redemption with the help of Mark Hamill's Luke. With the looming presence of David Prowse and the booming voice of James Earl Jones, the big V stalks across the screen and inspires awe in every scene. He also wears a mean cape, which not many men can pull off.
---
2. Maleficent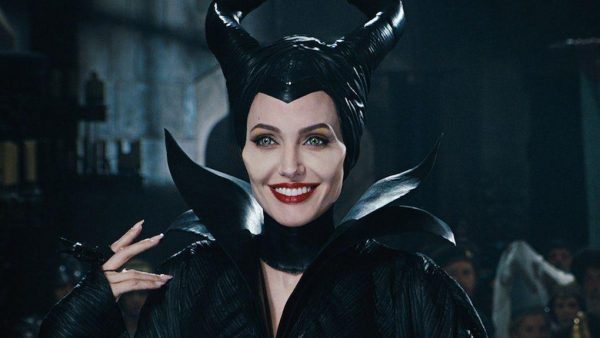 Its time for  female villains characters to make the podium of our movies list. well, here is Maleficent, a powerful fairy living in the Moors, a magical forest realm bordering a human kingdom.
As a young girl, Maleficent meets and falls in love with a human peasant boy named Stefan.
Most reviewers of the dark fantasy film "Maleficent" agree that Angelina Jolie did a brilliant job in portraying the evil witch.
---
1 . The Joker
The Joker is a supervillain created by Bill Finger, Bob Kane, and Jerry Robinson, and the archenemy of Batman.
This man is one of the most loved villains in movies, He was first introduced in Batman #1 (Spring 1940) and has remained consistently popular.
The Joker is a master criminal with a clown-like appearance and is considered one of the most infamous criminals within Gotham City.
He is also a thing of ugly beauty, a man who will do anything to achieve his aims and, to paraphrase the words of Michael Caine's Alfred, just wants to watch the world burn.
Check Also: The Best 20 Korean Movies on Netflix to Watch