The Top Weak To Strong Anime Tv Shows to See
5. KenIchi: The Mightiest Disciple (Dub)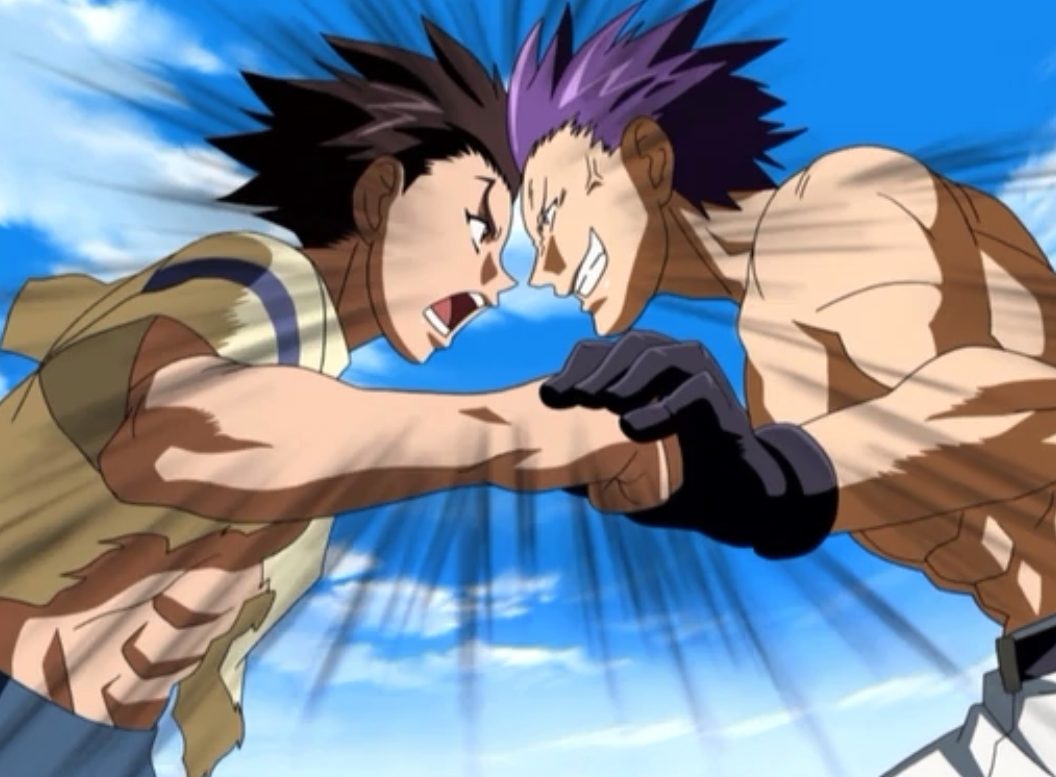 Anime Genres: Action, Comedy, Martial Arts, School, Shounen
Studios: TMS Entertainment
Episodes: 50 
Synopsis:
In this Anime, the Mc "Weak Legs" Kenichi Shirahama would rather spend his time reading self-improvement books than fighting, However, when he finally works up the courage to become strong and join his school's karate club. he is coerced into fighting a bullying upperclassman who is intent on getting him kicked out of the club.
He is about to give it all up until he falls for his mysterious new classmate, Miu Furinji. In order to face this challenge, he undergoes rigorous training at the dojo she lives at, Ryouzanpaku.
Some initial training by the masters there allows him to defeat his upperclassman. However, his fighting prowess brings him to the attention of the powerful gang of delinquents, Ragnarok.
Wishing to protect the things he loves and is determined to have the strength to face the increasing adversity. He must learn various martial arts from the dojo's resident masters, and combine them to create his own fighting style!
See Also: The 10 Best Time Travel Anime Series | Isekai Anime
4. Guilty Crown (Dub)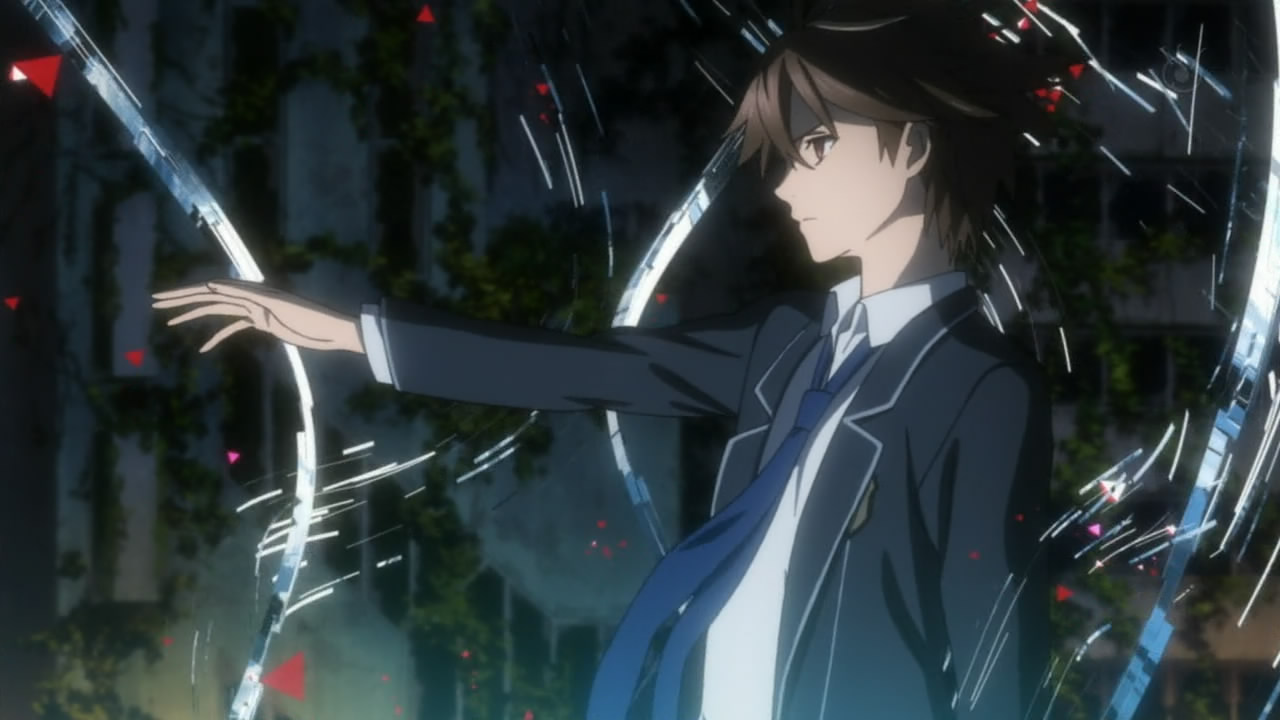 Anime Genres: Action, Sci-Fi, Super Power, Drama, Romance
Studios: Production I.G
Episodes: 22
Synopsis:
Funeral Parlor, a guerilla group led by the infamous Gai Tsutsugami, acts as freedom fighters, offering the only resistance to GHQ's cruel despotism. In the Anime there is a girl "Inori Yuzuriha", a key member of Funeral Parlor, who runs into the weak and unsociable Mc Shuu Ouma during a crucial operation, which results in him becomes strong and obtaining the "Power of Kings"—an ability which allows the wielder to draw out the manifestations of an individual's personality, or "voids."
Now an unwilling participant in the struggle against GHQ, Shuu must learn to control his newfound power if he is to help take back Japan once and for all.
Guilty Crown follows the action-packed story of a young high school student who is dragged into a war. While, possessing an ability that will help him uncover the secrets of the GHQ, Funeral Parlor, and Lost Christmas. However, he will soon learn that the truth comes at a far greater price than he could have ever imagined.
Read Also: Anime Where Main Character is a Psychopath
3. Fate/stay night – Unlimited Blade Works (Dub)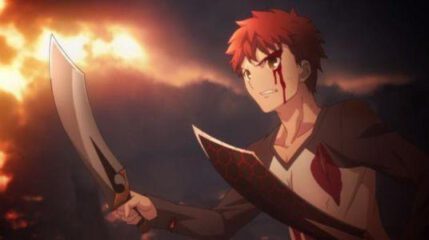 Anime Genres: Action, Supernatural, Magic, Fantasy
Studios: Ufotable
Episodes: 25 / Two Seasons
Synopsis:
The Holy Grail War is a battle royale among seven magi who serve as Masters. Masters, through the use of the command seals they are given when they enter the war, command Heroic Spirits known as Servants to fight for them in battle.
In the Fifth Holy Grail War, Rin Toosaka is among the magi entering the competition. With her Servant, Archer, she hopes to obtain the ultimate prize—the Holy Grail, a magical artifact capable of granting its wielder any wish.
One of Rin's classmates, Emiya Shirou, accidentally enters the competition and ends up commanding a Servant of his own known as Saber. As they find themselves facing mutual enemies, Rin and Shirou decide to form a temporary alliance as they challenge their opponents in the Holy Grail War.
Read Also: The 20 Great Zero To Hero Anime Series
2. DanMachi (Dub)
Anime Genres: Action, Adventure, Comedy, Romance, Fantasy
Studios: J.C.Staff 
Episodes: 13
Synopsis:
This Weak to Stron Anime highlights the Life of the ordinary mc "Bell Cranel", a naïve young man who hopes to become a powerful adventurer in the land. After a chance encounter with the lonely goddess, Hestia, his dreams become a little closer to reality.
With her support, Bell embarks on a fantastic quest as he ventures deep within the city's monster-filled catacombs, known only as of the "Dungeon." Death lurks around every corner in the cavernous depths of this terrifying labyrinth, and a mysterious power moves amidst the shadows.
Even on the surface, survival is a hard-earned privilege. Indeed, nothing is ever certain in a world where gods and humans live and work together, especially when they often struggle to get along.
One thing is for sure, though: a myriad of blunders, triumphs, and friendships awaits the dauntlessly optimistic protagonist of this herculean tale.
Read Also: Anime Where Mc is OP From The Start
1. My Hero Academia (Dub)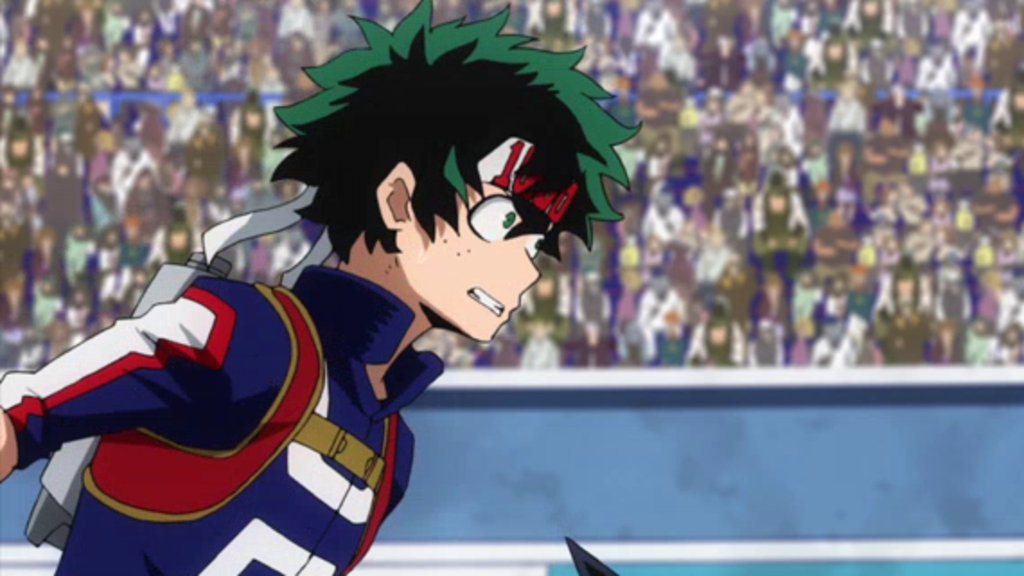 Anime Genres: Action, Comedy, School, Shounen, Super Power
Studios: Bones 
Episodes:  46 / Three Seasons
Synopsis:
Well, the best weak to strong anime will be Boku No Hero Academia, where our mc, and Since he was a child, the ambitious weak middle schooler has wanted nothing more than to become a strong hero.
Izuku's unfair fate leaves him admiring heroes and taking notes on them whenever he can. But it seems that his persistence has borne some fruit:
Izuku meets the number one hero and his personal idol, All Might. All Might's quirk is a unique ability that can be inherited, and he has chosen Izuku to be his successor!
Enduring many months of grueling training, Izuku enrolls in UA High, a prestigious high school. The School is famous for its excellent hero training program, and this year's freshmen look especially promising. With his bizarre but talented classmates and the looming threat of a villainous organization, Izuku will soon learn what it really means to be a hero.
Don't Miss: