Tales of Zestiria: The X (2017)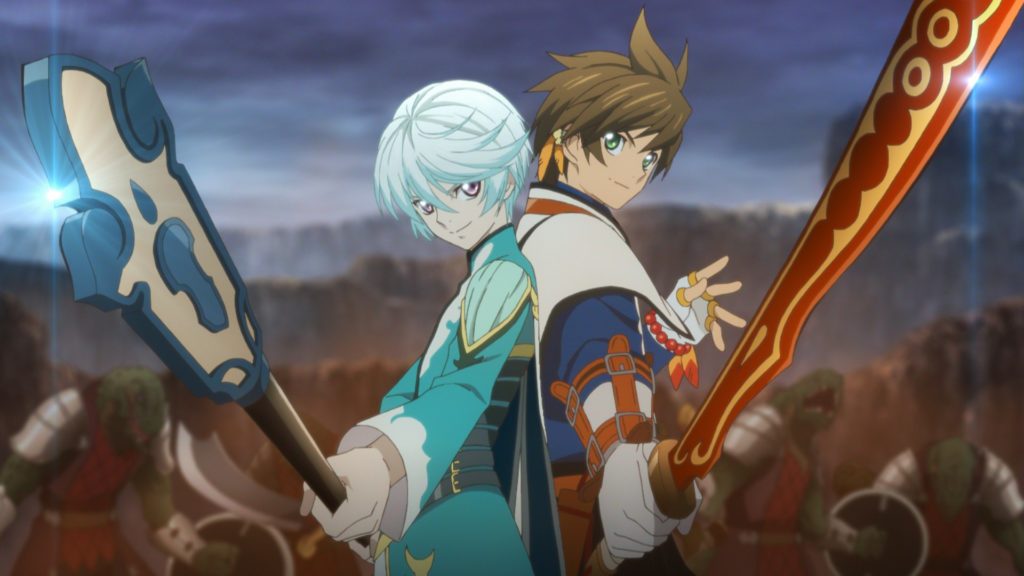 Sorey is a human youth who grew up among the "seraphim" (tenzoku), spiritual beings not visible to humans.
Sorey believes in the folklore that says "long ago, every human was able to see the seraphim" and dreams of unraveling the ancient mystery to make the world a place where people and seraphim can live together in peace.
One day, Sorey visits the human capital for the very first time.
He becomes embroiled in an incident during which he pulls out a holy sword embedded in a rock and ends up becoming a "Shepherd,".
one who casts away calamity from the world. He begins to realize the gravity of his mission,
and his dream of coexistence between mankind and the seraphim becomes more intense—
And thus, the Shepherd embarks on an amazing journey with his companions.
Fate/Grand Order: First Order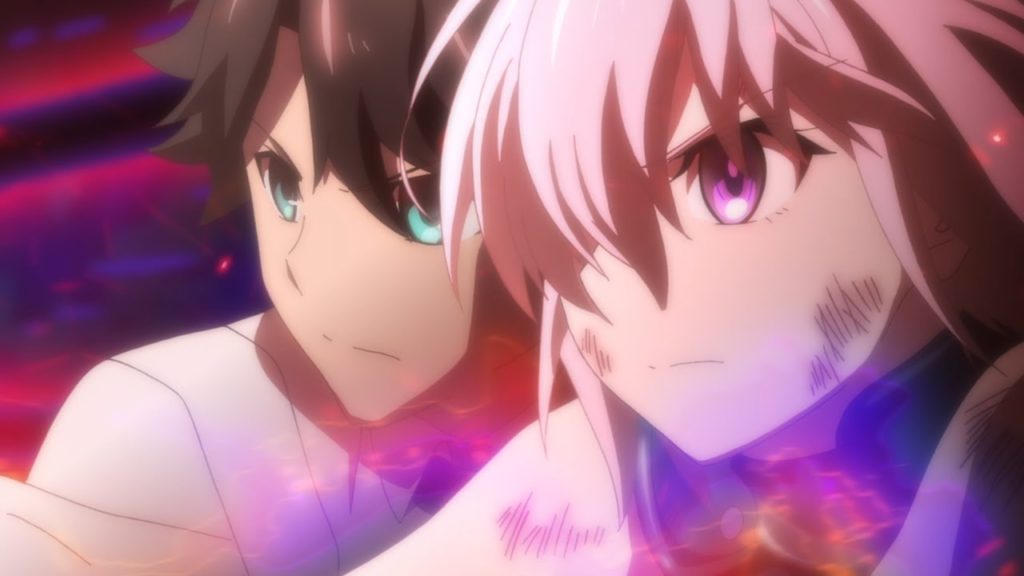 The Anime revolves around the Holy Grails throughout history and what is referred to as "the greatest Holy Grail War".
 The apparent cause of the extinction was in the Japanese city of Fuyuki in 2004.
In that city, there was an "unobservable realm" which had never existed until now.
Caldea issued the Grand Order for a "Holy Grail Expedition," to investigate, uncover, and possibly destroy the singularity that apparently will cause the extinction of humanity.
Youjo Senki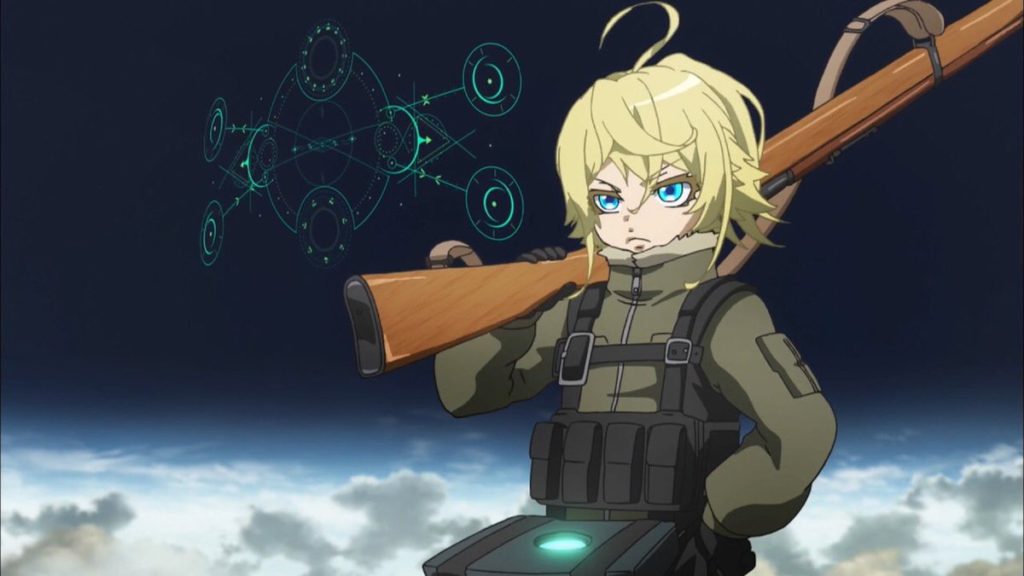 Tanya is a young girl in a war, she flies and mercilessly strikes down her opponents, and she commands the army.
She used to be one of Japan's elite office workers, but because of an accident, she was reborn as a little girl.
Tanya prioritizes optimization and career advancement above all, and she will become the most dangerous entity in the Imperial army.
 KonoSuba – God's blessing on this wonderful world!! 2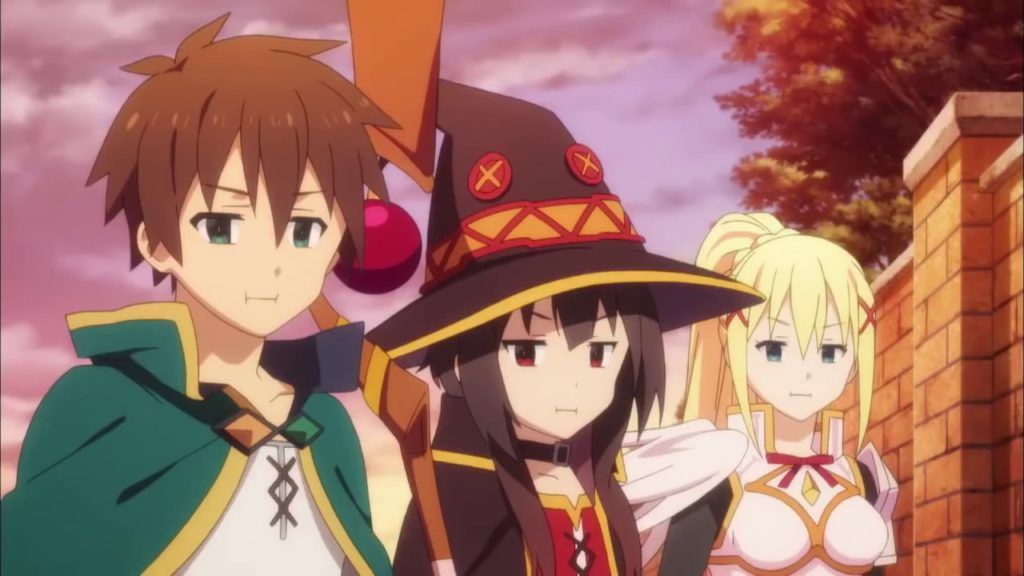 Kazuma died when performing his one and the only heroic act of his life.
in the afterlife, he met a girl named Aqua who offers him a choice to get sent to another world to defeat the Demon King.
of course, he accepted to start a new life and now he is allowed the chose one thing to take with him.
After puzzling over it, he chooses…Aqua?
Blue Exorcist (2017)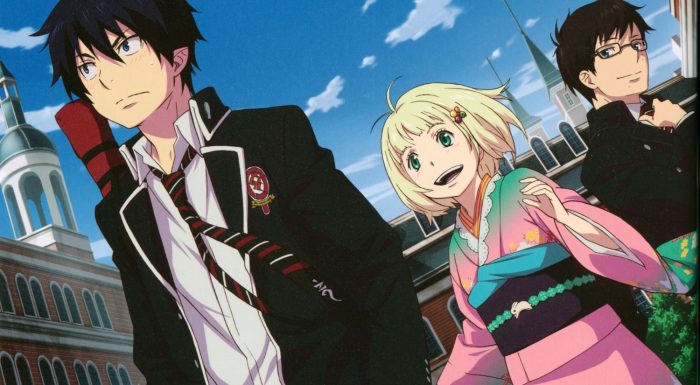 Rin Okumura kept the fact that he was Satan's offspring a secret from everyone and decided to become an exorcist.
Hence,He began his training at True Cross Academy but following the incidents involving Amaimon's raid, his lineage became apparent.
While, Fearing his true nature and the blue flames marking his connection to Gehenna,
Rin's classmates all distanced themselves from him.
Meanwhile, the academy was on high alert when they realized that the "Left Eye of the Impure King" had been stolen! What lies ahead for Rin and his classmates?