ēlDLIVE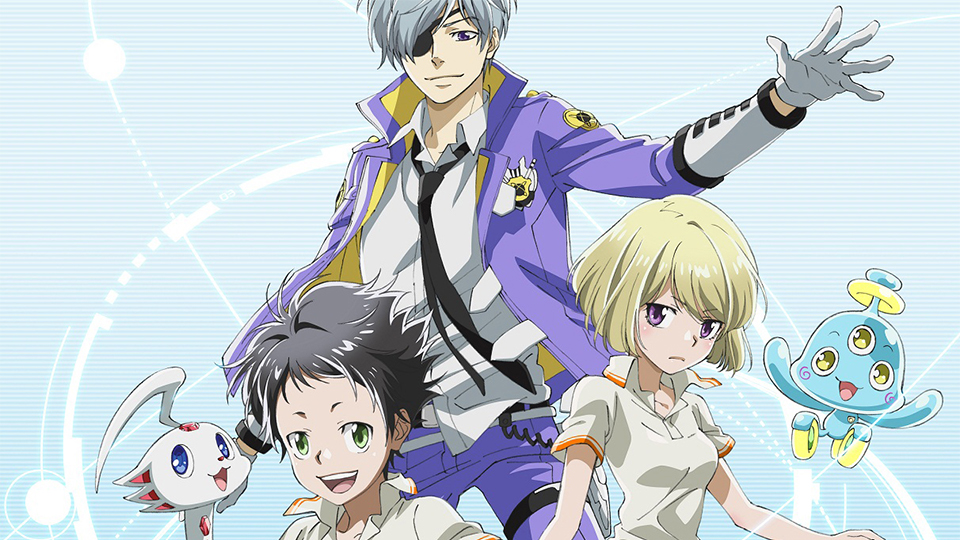 Chuuta Kokonose For as long as he can remember he's had a voice in his head,
but other than that he's a normal boy – right until the day when a strangely-looking thing follows him home,
and teleports him to a place filled with more fantastic creatures.
It's a space police station. Chuuta, who was shocked at first,
decides to take aptitude test after being urged by the voice in his head and to prove Misuzu wrong.


Chaos; Child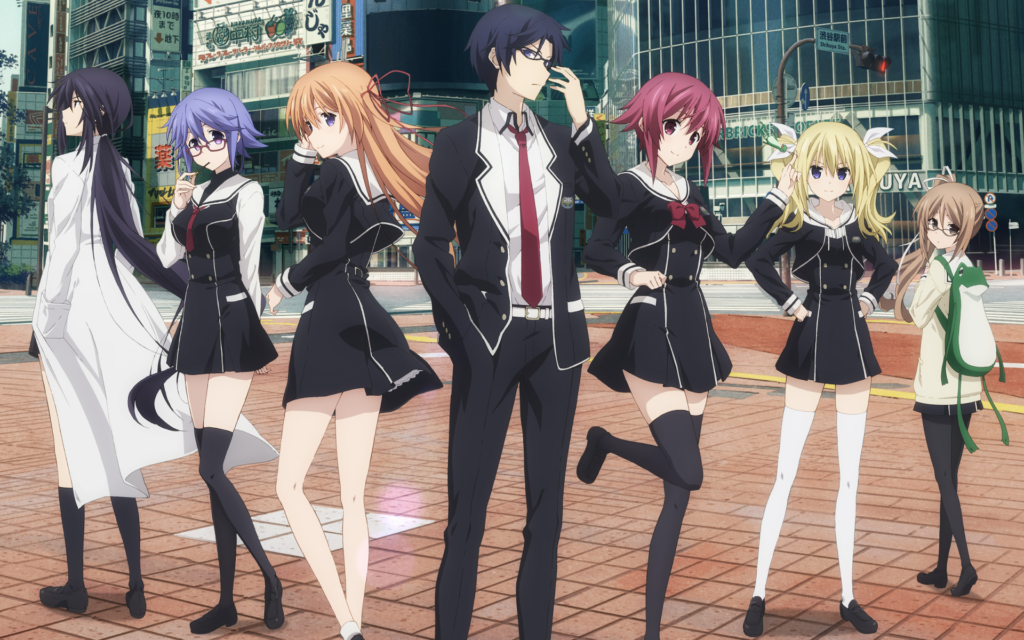 In the psycho-suspense story, after a magnitude-7.8 earthquake hits Tokyo's Shibuya ward on November 6, 2009,.
a black fire spreads and causes mass panic on the day of the earthquake.
The sudden disaster that becomes known as the "Shibuya Earthquake" kills 3,851 people and injures 30,927 more.
The game is set in a reconstructed Shibuya district in October 2015.
A string of mysterious deaths occurs in Shibuya amidst the reconstruction.
People begin to take notice as the strange events start on the same day that chaos broke out in Shibuya with a certain incident five years earlier. The events are called the "Return of the New Generation Madness."
Granblue Fantasy
No Synopsis is available for this Anime


ACCA Jusan-Ku Kansatsu-Ka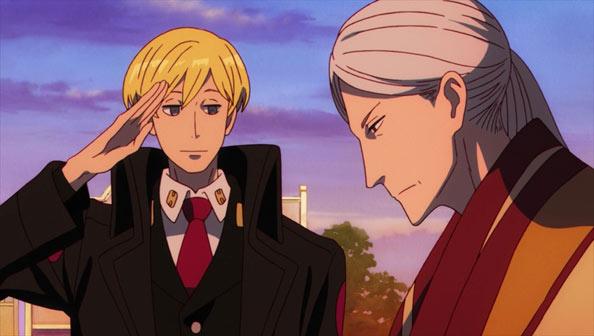 The kingdom of Dowa, is celebrating its monarch's 99th birthday.
the thirteen states have many agencies that are controlled by the giant organization known as ACCA.
Within ACCA, Jean Otis is the second-in-command of the inspection agency.
His agency has 10 people placed in each of the 13 states, with a central office in the capital city.
They keep track of all the activities of ACCA across the kingdom, and keep data on each state's ACCA office flowing towards the central office.
Jin also often has business trips from the capital to the other districts, to check on the situation and personnel there.
Hand Shakers
The anime takes place in Osaka in "AD20XX," and revolves around the Hand Shakers — partners who can summon "Nimrodes,"
weapons born from their deep psyche by joining hands.
In order to grant the pair's wish, the Hand Shakers compete with and fight other Hand Shaker pairs.
The chosen ones, their souls linked, join hand and hand for the Ziggurat where the fighting shall ensue."
Yowamushi Pedal: NEW GENERATION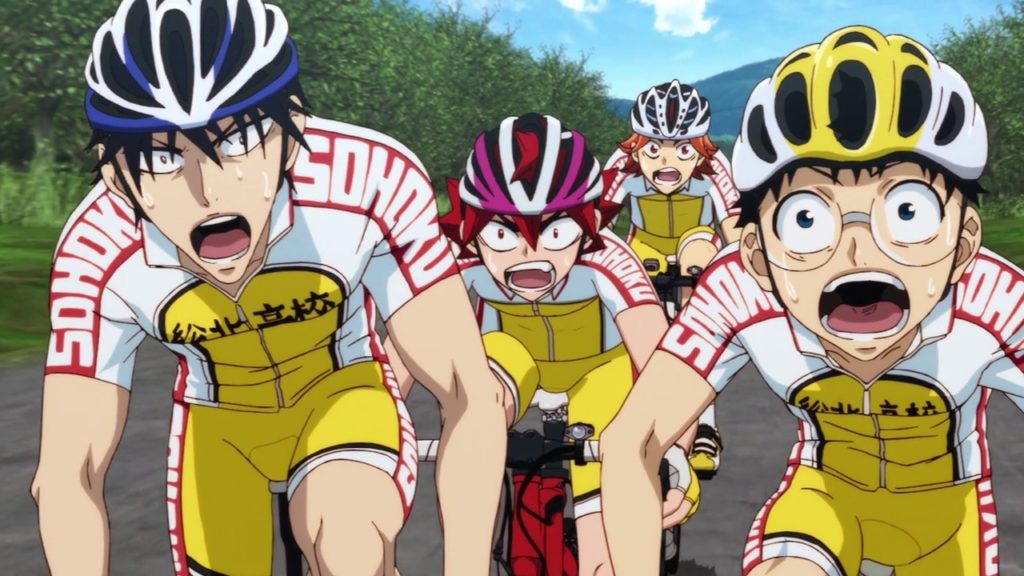 Sakamichi Onoda had been riding his commuter bicycle 90-kilometers to and from Tokyo's otaku hot spot,
Akihabara after school. Upon entering high school, he tried to join the anime research club,
after meeting Imaizumi Shunsuke, a renowned cyclist since middle school, and Naruko Shoukichi,
who swept the Kansai cycling championship, he ended up joining the competitive cycling club.
All kinds of trials and rigorous training awaited Onoda, but with the support of his many friends and upperclassmen, the talented road racer inside him began to awaken!