Top Anime Where The MC Is Strong From The Start
Are you looking at some great anime where our main character is actually strong from the start? If so then you are in the right place.
AND BE SURE, that this time we have only the great anime, and of course, the only ones that are good and worth watching.
So, sit back, relax, and enjoy as we dive into today's article of the bes anime where mc is op from the start!
---
10. Black Cat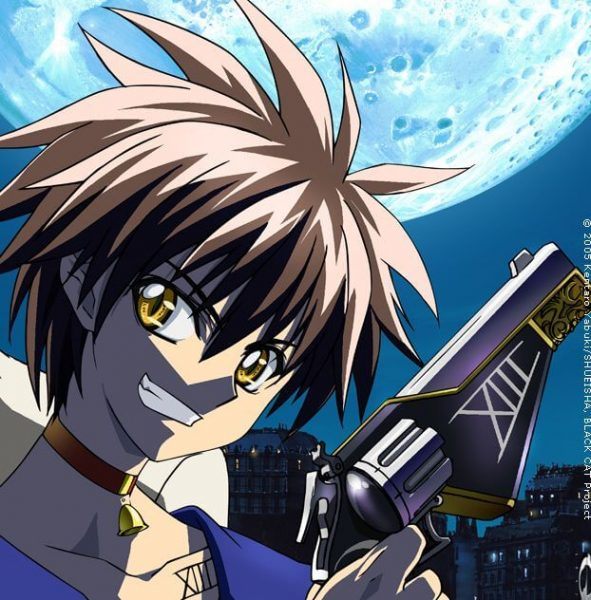 We start our list of the best anime where MC is strong, with Black Cat.
The story follows the mc Train Heartnet is an infamous emotionless strong assassin with no regard for human life. He works as an elite killer for a secret organization known as Chronos.
During one of his missions for this organization, he meets a girl named Minatsuki. Influenced by Saya's positive outlook on life, and decides to lead an honest life.
However, Chronos is not impressed with Train's sudden change of heart and vows to resort to extreme measures in order to bring back the emissary of bad luck.
---
9. Rokka no Yuusha
An ancient legend states that with the revival of the Demon God, six heroes—the Braves of the Six Flowers—will be chosen by the Goddess of Fate, and grants them the power to save the world.
Our young mc is named Adlet Mayer and self-proclaimed the strongest man in the world is chosen to be one of the heroes.
Those chosen must band together to fight the Majin. However, at the time of the meeting, seven heroes are present, and soon the others begin to suspect Adlet to be a fraud.
Now on the run, Adlet must utilize his unique skill set and wit in a fight for his life to identify which member of the group is the true impostor before it's too late!
See Also: 20 Best 90s Anime of All Time/ Top Classic Animes
---
8. Kyokou Suiri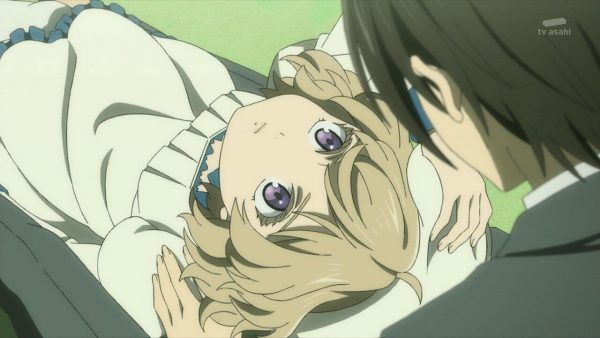 In this anime, the strong MC is Ioannaga Kotoko, when she was 11 years old, she was kidnapped by the Yokai for two weeks and asked to become their own god of wisdom, a mediator between the world of souls and the human world.
The girl quickly agreed to it, but she lost both her right eye and left leg for that.
After six years pass, whenever Yukai wants to solve their problems, they go to Kotoko to consult.
Meanwhile, "Sakuragawa Kourou," a 22-year-old college student, separated from his sweetheart after fleeing alone when the two confronted Kappa.
Since this is an opportunity to get close to him, Kotoko, who has no feelings, moves her, hoping that she will marry Kourou one day.
But you soon realize the importance of "Koro" more. With his knowledge, she asks for his help in solving various supernatural issues, with her hope that she will exchange her feelings over time.
---
7. Death March kara Hajimaru Isekai Kyousoukyoku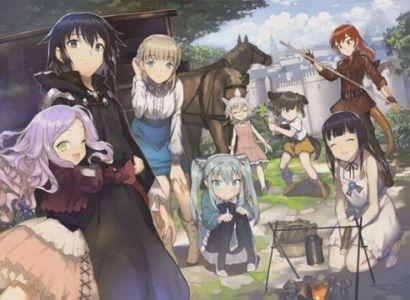 Satou suddenly finds himself in an RPG game. At first, he thinks he's dreaming, but everything looks real.
Due to his powerful ability, he wipes an army of lizards and becomes a high-level adventurer.
Now, as a high-level adventurer armed with a multitude of skills and there's no way to return to reality, Satou sets out to explore this new magical world.
---
6. Monster Strike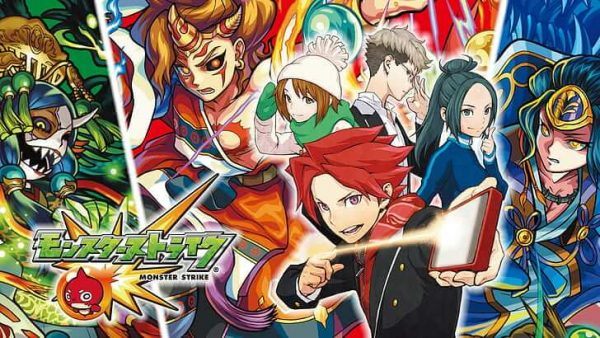 In this anime Ren Homura is strong MC, that recovers his cell phone that he sent to the repair shop, he finds that a mysterious game called "Monster Stroke" has been installed. Without realizing why or how this is happening, Rin decides to open it.
What "Rin" did not expect was that this would change his life forever, only to find himself under surprise attack by a stranger.
Now "Ren" is trapped on the roof of his school, which was strangely considered as the "stage", and shocked when seeing the man summon a monster into reality from the game, which is more than capable of harming people.
His only chance to get out of this survival situation is by summoning the dragon "Oregon," who tells Rin that he will crush the monster his opponent summoned.
Unfortunately, it turns out that "Oregon" is a small dragon that is absolutely useless!
---
Continue Reading By Clicking the Next Button