12. Bokura ga ita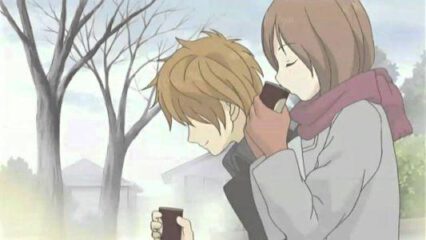 Episodes: 26

Studios:

 Artland

Genres:

 Slice of Life, Drama, Romance, Shoujo
Going into her first year of high school, Nanami Takahashi is filled with the hope of making many new friends.  After meeting the shy Yuri Yamamoto, she hears about a popular boy in their class: Yano Motoharu. Yuri cares little for Yano and Nanami doesn't like his attitude either.
However, Nanami soon begins to warm up to Yano and takes a liking to him. The two spend more of their time together and eventually decide to start dating.  But their love is not without challenges; Yano cannot opening up to Nanami, since the death of his first girlfriend, Nana, while she is with one of her ex-boyfriends at the time.
This couple is living in the shadow of Yano's relationship with Nana, there is kiss, hug, and drama as Nanami and Yano struggle to keep their relationship afloat amid misunderstandings and heartache with the certainty of their love for each other.
See Also: Top 10 Anime where the Mc Is Op and All Girls Loves Him
---
11. Strike The Blood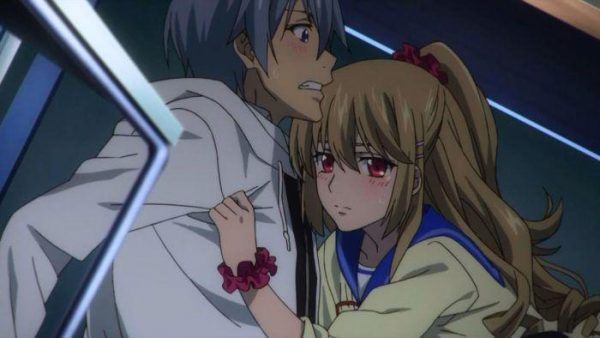 Episodes:

 24

Studios:

 Silver Link., Connect

Genres:

 Action, Harem, Supernatural, Ecchi, Vampire, Fantasy, School
Strike the Blood is a great romance harem anime with an overpowered main character "Kojou Akatsuki", who spends his days as an ordinary high school student, who during a fateful encounter leaves him with the remarkable abilities of a vampire. It isn't long before he is thrust into the center of attention when it is discovered that he is the fourth primogenitor.
Fearing Kojou's destructive potential, the Lion King Organization sends in an apprentice sword-shaman. Yukina Himeragi, must monitor, and should he become a threat, she must kill the boy deemed the world's most powerful vampire. By circumstance, the two falls in love, and form an unlikely alliance, and Yikina is always ready to give her blood to her beloved Kojou, who reconciliate with his abilities and they both lives in constant struggles to protect the city from various emerging chaotic forces.
Read Also: 10 Heart Warming Anime Love Stories, Hugs, and Kisses Scenes Between Demon and Humans
---
10. Kuzu No Honkai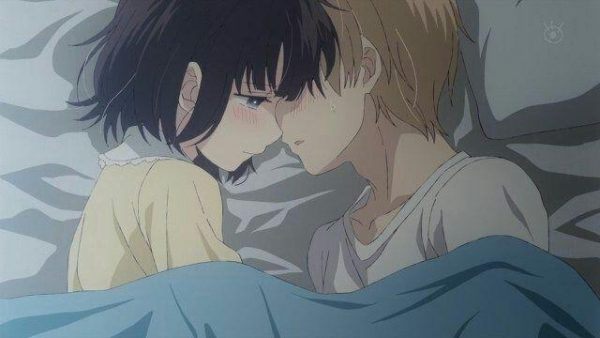 Episodes: 12

Studios:

 Lerche

Genres:

 Drama, Romance, School, Seinen
Kuzu No Hinkai is an anime that revolves around Sadness, Kisses, hugs and Typical school love couple stories and hardships, that centers around Awaya Mugi and Yasuraoka Hanabi, A Duo who at first appears as an ideal couple.
They are both pretty popular, and they seem to suit each other well. However, outsiders don't know the secret they share. Both Mugi and Hanabi have hopeless crushes on someone else, and they are only dating each other to soothe their loneliness.
Mugi is in love with Minagawa Akane, a young teacher who used to be his home tutor. while, Hanabi is also in love with a teacher, a young man who has been a family friend since she was little.
In each other, they find a place where they can grieve for the ones they cannot have, and they share a loneliness-driven physical intimacy.
Will things stay like this for them forever?
Check Also: 20 Unknown Animes That you Probably Never Heard Of!
---
9. Seikon no Qwaser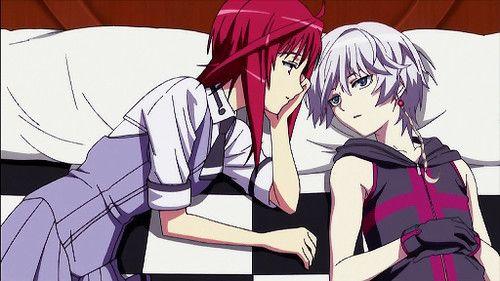 Episodes: 36 / Two Seasons

Studios:

 Hoods Entertainment

Genres:

 Action, Super Power, Supernatural, Ecchi, Seinen
At St. Mihailov Academy, a series of serial murders have taken place with all the victims being young women. Who is this rampant culprit? And which beautiful maiden will fall prey to his evil next?
Later, Mafuyu Oribe stumble across an injured young man and decide to bring him back to their place to recover. That very night, Mafuyu ends up at the mercy of the infamous serial killer. Strangely, he demands not her life, but instead an icon left behind by Tomo's father.
Luckily, Sasha, the mysterious young man that Mafuyu helped to recover,  is here to rescue her just in time, helping Mafuyu avoid the same fate as the other victims. Sasha reveals that he is a Qwaser, an individual capable of controlling chemical elements by partaking in Soma, a miraculous essence found within the brea$t$ of women.

Seikon no Qwaser is an action ecchi anime tv shows that doesn't shy away from brea$t$, panties, and warm kiss and hug scenes. Join Sasha and his allies as they fend off the evil that is nearing in.
See Also: The 10 Magic School Anime Series where The Mc is Op
---
8. Sukite li na yo.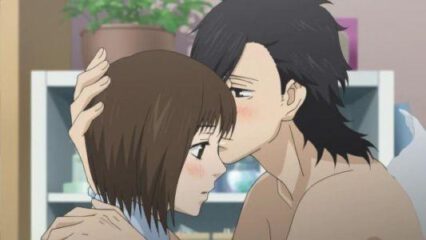 Episodes: 13

Studios:

 Zexcs

Genres:

 Drama, Romance, School, Shoujo
The sad truth that Mei Tachibana lives with, is Friends will only let you down. Everything starts when her classmates blamed her for the death of a class pet. Since then, she starts avoiding getting close to people in order to not get hurt again. However, Mei's life will turn upside down when a misunderstanding in high school causes her to meet the popular student Yamato Kurosawa.
As soon as Yamato starts realizing how her personality is intriguing, he insists to be her friend, even though Mei refuses and avoiding him. But a sudden kiss from Yamato to save her from the unwanted attention of a stalker, makes Mei begins to develop feelings for him. So, during the process of finding out if their feelings are mutual, they start dating and she gains not only a boyfriend, but friends also.  However, is not that easy for Mei  to adapt to this new lifestyle, especially in showing her true feelings towards Yamato.
This school romance anime highlights the story of Mei and Yamato, and Throughout misunderstandings of their new relationship, each other, and the attentions of other girls, Mei and Yamato slowly grow closer and learn the true meaning of those three little words: "I love you."
Read Also: The 10 Best Anime Series Where Mc Shows His Power to Save his Lover
---
7. Amagami SS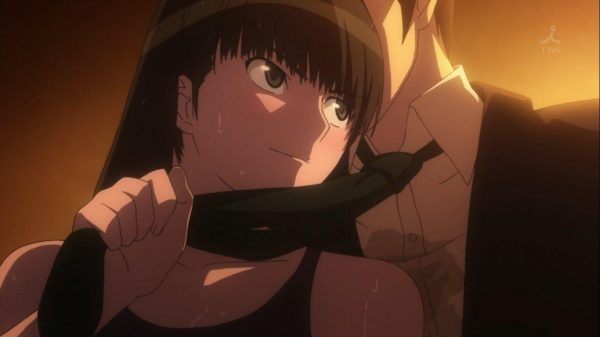 Episodes: 38 / Two Seasons

Studios:

 AIC

Genres:

 Slice of Life, Comedy, Romance, School
An unsuccessful date, Made Junichi unable to show others his true feelings in fear of being rejected again. However, as luck would have it, Junichi may have a second chance at love when he meets several pretty girls whom he becomes romantically interested in: Haruka Morishima, Kaoru Tanamachi, Sae Nakata, Ai Nanasaki, Rihoko Sakurai,  and Tsukasa Ayatsuji. Hence, As Christmas Eve getting closer, Junichi is excited to make this year a year where he will finally spend the holidays with the girl he truly loves.
Check Also: 7 Best Sweet Anime Couples Featuring Beauty and The Beast
---